With no football this weekend, there's at least something to get excited about, with Sunday night's Brownlow Medal count supplying every footy fan their weekly fix.
As so many of the game's stars have remained so consistent across such a tight season, the race for 'Charlie' is expected to be the tightest in recent memory.
After such an up and down season for so many, this year's event shapes as one to get excited about, as up to half a dozen players are expected to poll well enough to see them in contention for a podium finish.
With so many players having excellent seasons, coupled with the variable that is umpire voting, Brownlow night 2021 has the potential to deliver something memorable.
What looks likely to set this year's Brownlow apart is the fact that there are as many as five players who could win it.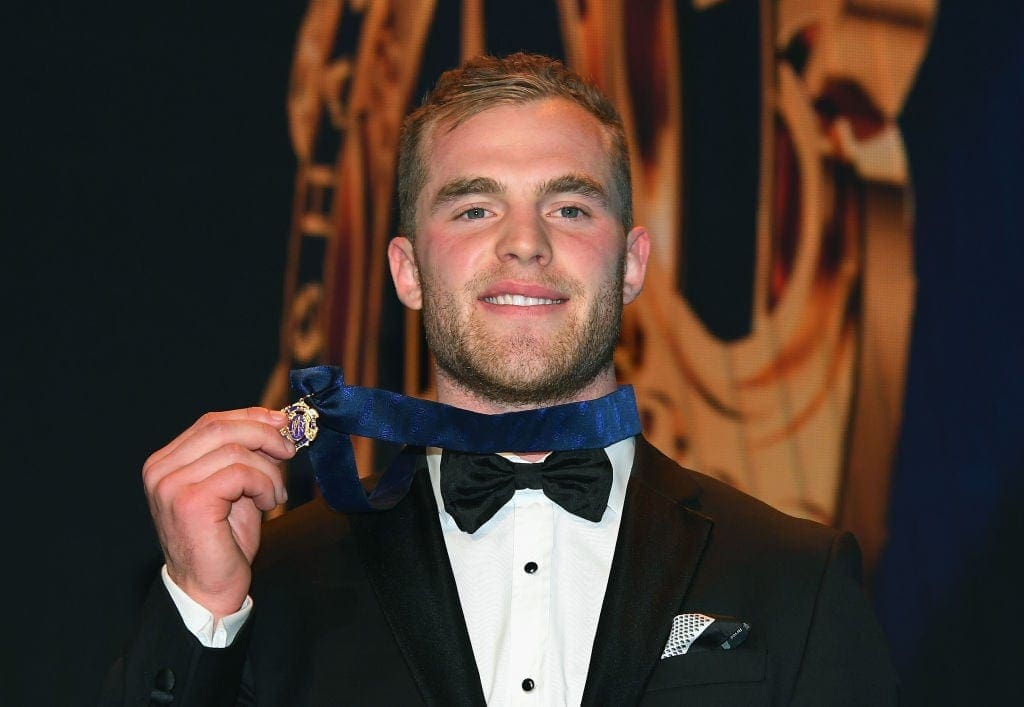 For most of the past decade, we've known who'll be taking the honour home well in advance. Even when we haven't, there's only been one or two other genuine possibilities.
This season is wide open, however the closeness of the count is not the only reason for optimism. The Covid pandemic has been a blight on all of our lives, but a silver lining is it should actually make Brownlow night more bearable.
After such a logistical nightmare of a year, with players spread all over the country, the Brownlow should hopefully be a short and sharp affair. As with last year, the red carpet procession will merely be making a muted appearance.
With these alterations in mind, hopefully the night will allow more of a focus to fall on the actual football, rather than the partners of players.
With luck the archaic acronym of WAG's may go to way of the Dodo too.
RELATED: Zero Hanger Brownlow predictor
There's unlikely to be too many uncomfortable interviews either. The sort where reporters are looming over the superstars for a chat like they're old mates when the player looks as though a kick in the pills would be preferable.
The shameless attempts to drag the night out for more advertising will hopefully be a thing of the past. The pandemic has given us a chance to get back to what Brownlow night is about - celebrating the players.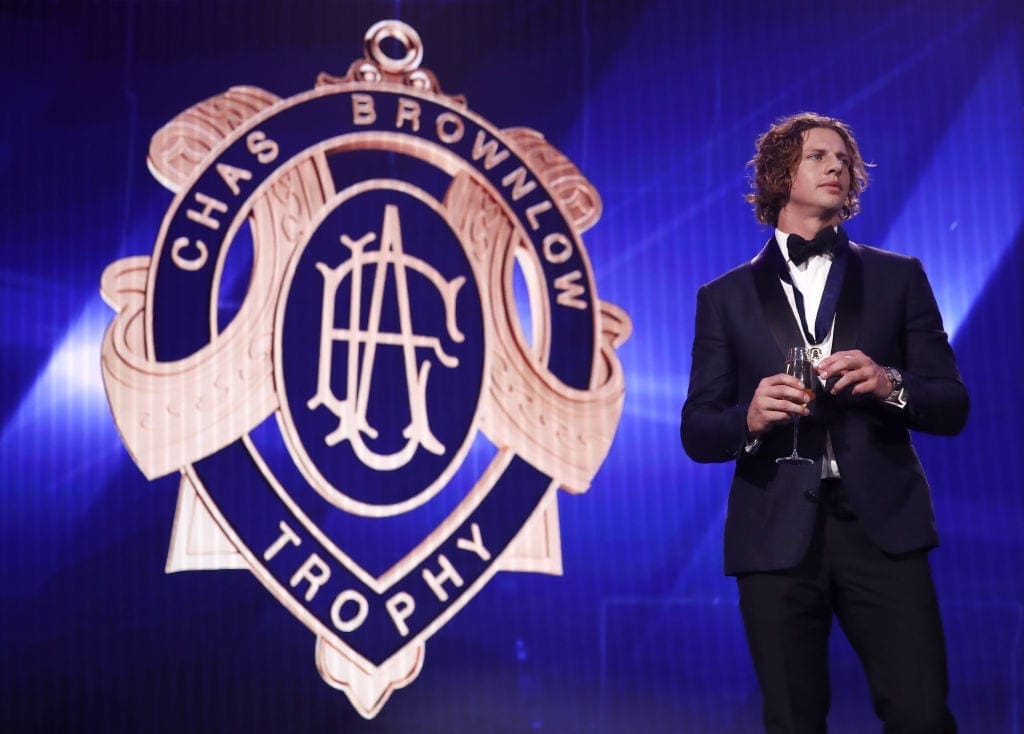 While this may seem trivial to some, the bottom line is that the Brownlow has, in recent times, begun to feel like a tacky attempt to replicate the Oscars.
But getting back on topic, what is going to make this one stand out is that it's likely to be decided by a single vote and there's a real possibility of a tie.
Predictive guru, Stats Insider, using their computer-generated algorithm, says there's a 1-in-6 chance of multiple winners.
Watch to see how the @StatsInsider model expects the 2021 #BrownlowMedal to pan out, round-by-round.

MORE #Brownlow2021: https://t.co/qb1HJvibqU pic.twitter.com/W4waJ2ZqmF

— Zero Hanger (@zerohanger) September 19, 2021
Multiple outlets and organisations have as little as two-votes separating first and fourth. With ESPN's predictor having Ollie Wines winning it by a vote ahead of Clayton Oliver and Jack Steele. Marcus Bontempelli is only one-vote behind them in third.
With 'The Bont' exploding into this season and becoming the hot favourite early, it was easy to overlook both Oliver and Wines putting together incredibly consistent seasons. Bontempelli on the other hand, had a quieter finish to the season. By his standards anyway.
RELATED: Brownlow Medal: Who is set for a strong finish?
In a similar vein, Christian Petracca and Steele were excellent all year, with the St Kilda co-captain expected to finish with a bang and potentially poll in ten of his last twelve-games. Petracca was magnificent and kicked 27 goals, which will surely have put him in the votes.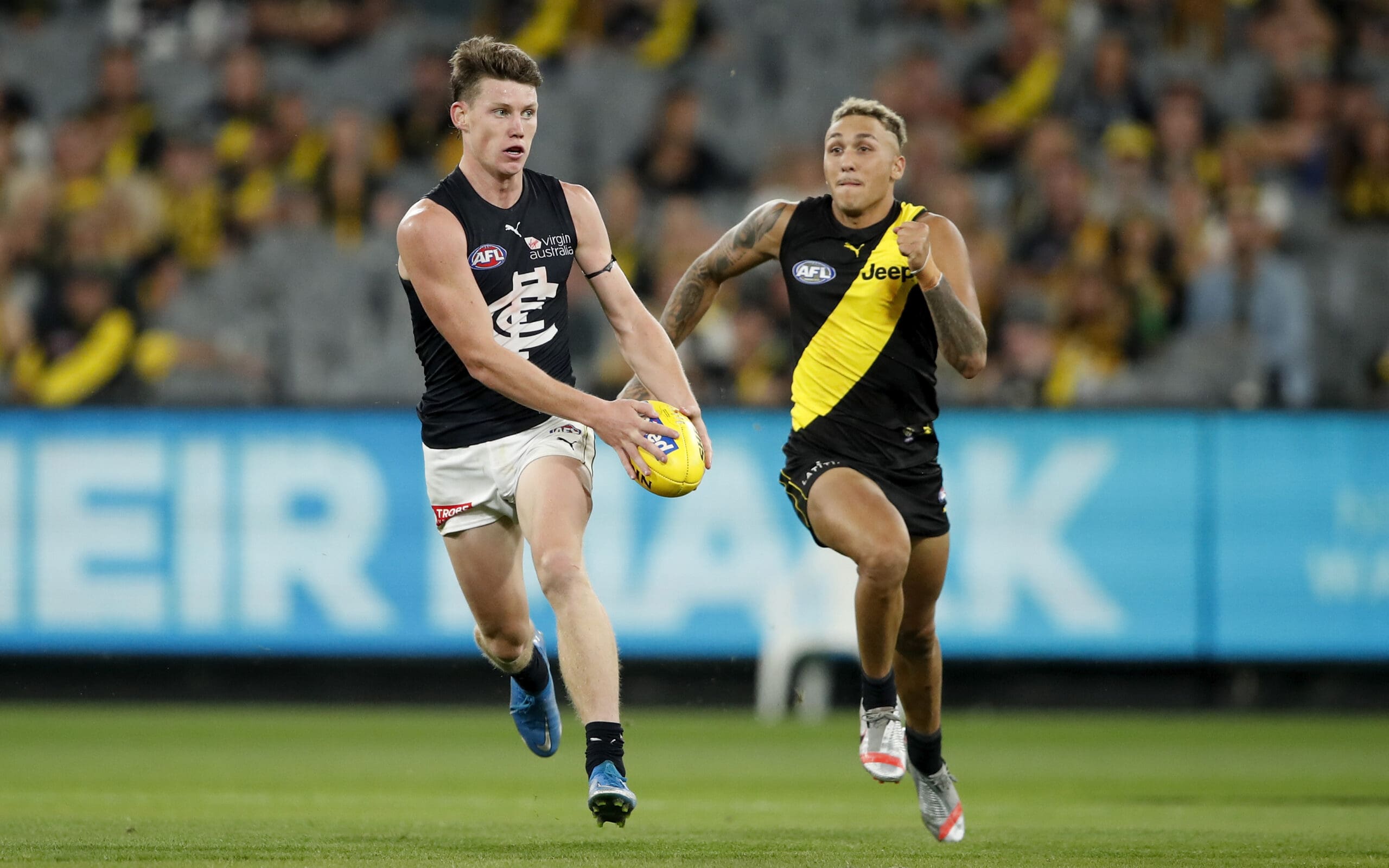 Finally, Sam Walsh has enjoyed a sensational season where he established himself as a genuine star of the competition.
We haven't had a tie since 2003, when Mark Ricciutto, Nathan Buckley and Adam Goodes couldn't be separated (discounting the Cotchin/Sam Mitchell tie in 2012). This season feels like it could produce something similar.
For what it's worth, my personal feeling is that we'll have multiple winners on Sunday. Wines and Oliver have been so consistent and dominant, with their teams winning plenty of games. They'd be worthy winners.
RELATED: Which players will record the most three vote games
While the theory that the top teams have too many taking votes off each other is valid, there are reasons to ignore it here. The Lions team of the early 2000's had three Brownlow Medalists in the midfield springs to mind.
It's obviously a possibility, those two should still poll plenty of three-vote games.
Following Oliver and Wines, I have Steele and Bontempelli to finish equal second. The Dogs' skipper will be near or at the top for a lot of the count, however will become slowed somewhat towards the end of the season.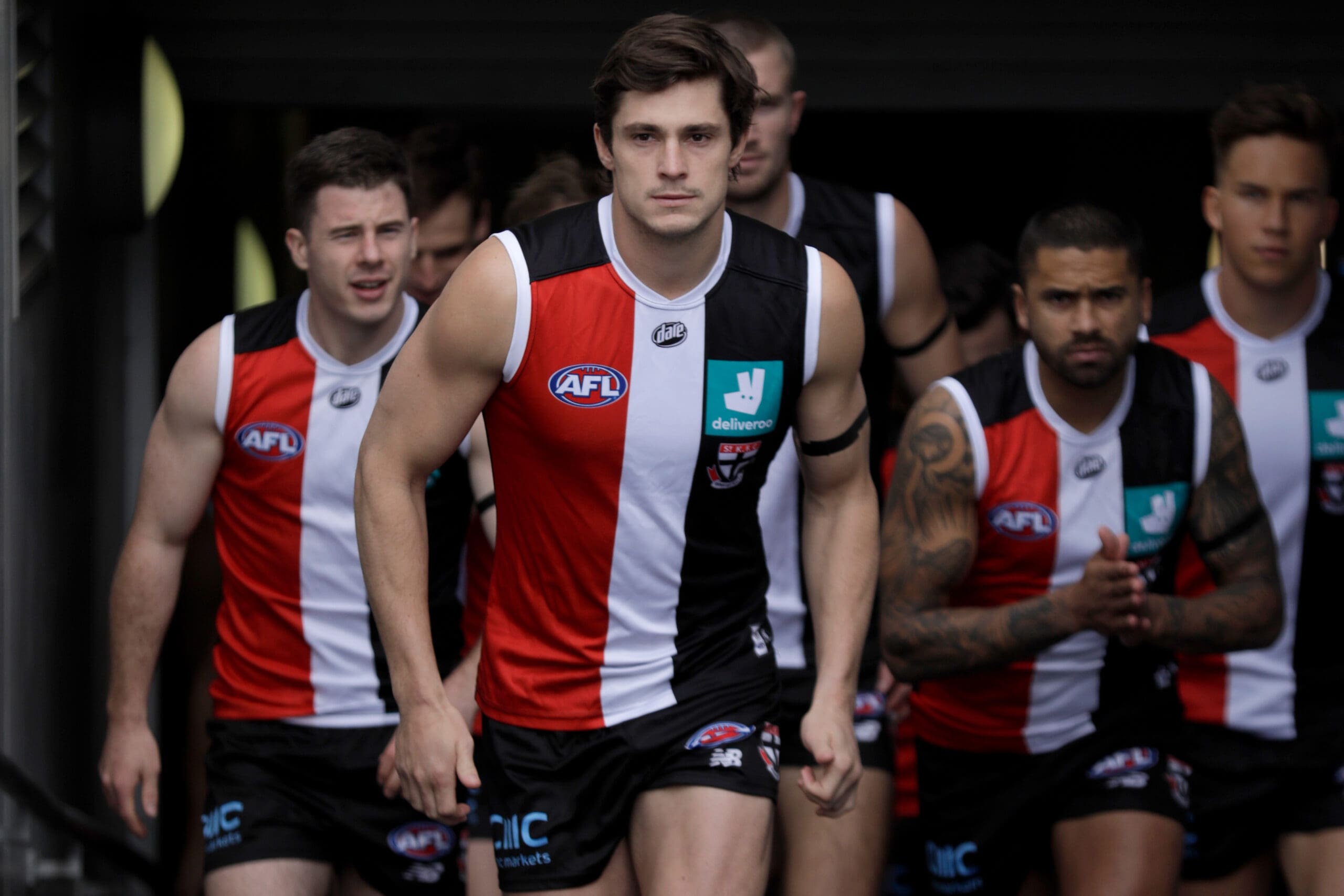 Steele will be the opposite. The 'Man Of' may come home like a freight train, with it being entirely possible that a couple of narrow losses may cost him the medal. That scenario would make it even more difficult for some of his lacklustre team mates to eyeball him this coming pre-season.
A lot of people are tipping Steele as the dark horse, it's hard to tell if that's recency bias or if they genuinely think he can poll three-votes in losses.
SEE ALSO: Watson: "I'm deserving of my Brownlow"
However, that is all just personal opinion and come Sunday night, these views may have aged terribly. What's unlikely to come back to haunt is that this count shapes as the most interesting in years.
Sit back and enjoy the drama, minus all the distracting bells and whistles.