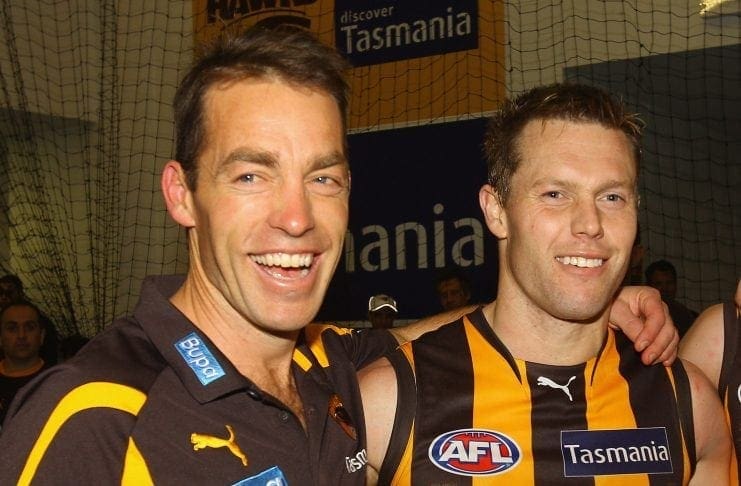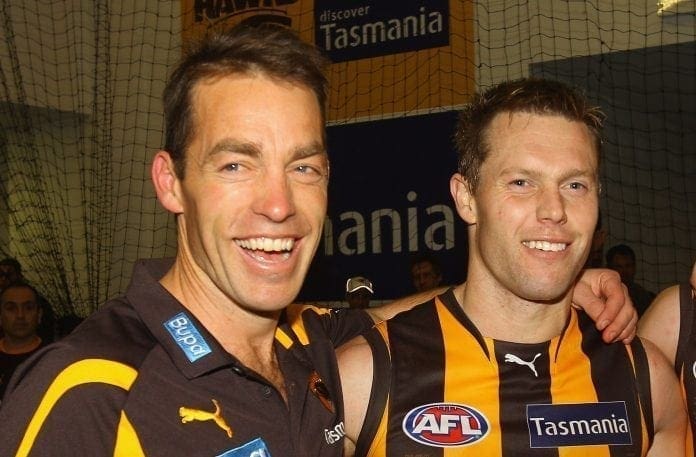 Hawthorn legend and the club's incoming coach Sam Mitchell has categorically refuted claims that he and Alastair Clarkson are at odds about the Hawks highly publicised succession plan.
The 2012 Brownlow medalist has come out publicly in defence of his former mentor following Caroline Wilson's claims earlier this week that the pair required a "mediation session" to smooth over issues that had arisen behind closed doors.
On Monday night, Wilson stated that sources at Waverley had told her that it was Mitchell's preference to take the reigns on himself next year without the guidance of his former coach.
"During that meeting it became clear that Sam Mitchell would like a fresh start next year, without Alastair Clarkson by his side."

Caroline WIlson reveals a mediation session was held between Clarkson and Mitchell, which didn't go well.#9FootyClassified | Watch @channel9 pic.twitter.com/M2EDzrXxab

— Footy on Nine (@FootyonNine) July 19, 2021
However, in the wake of Wilson's comments, Mitchell took to radio waves on Wednesday morning to refute the journalist's claims.
In a back-and-forth interview with SEN's Gerard Whateley on the host's morning show Whateley, the four-time premiership Hawk said that the original plan was still set to be adhered to.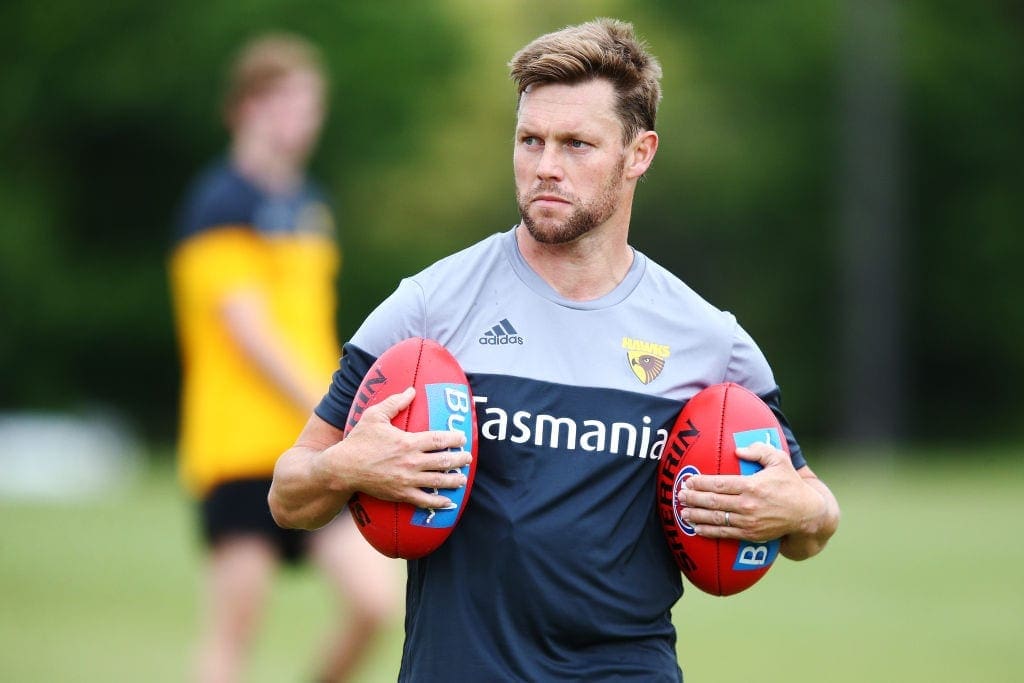 When quizzed about whether Wilson's comments held weight and whether he would prefer to coach without Clarkson beside him next season, Mitchell was emphatic in his response.
"Absolutely not. That has not happened," he said.
"We've been working on some form of succession plan for such a long period of time, if you'll do me the privilege, I'll explain how long ago this started and how it's still all on track.
RELATED: Coach in waiting Sam Mitchell wants 'Clarko' gone at end of 2021
"There's still plenty to work out of course."
Mitchell revealed that the plan that was publicly enacted earlier this month had been in the pipeline for some time.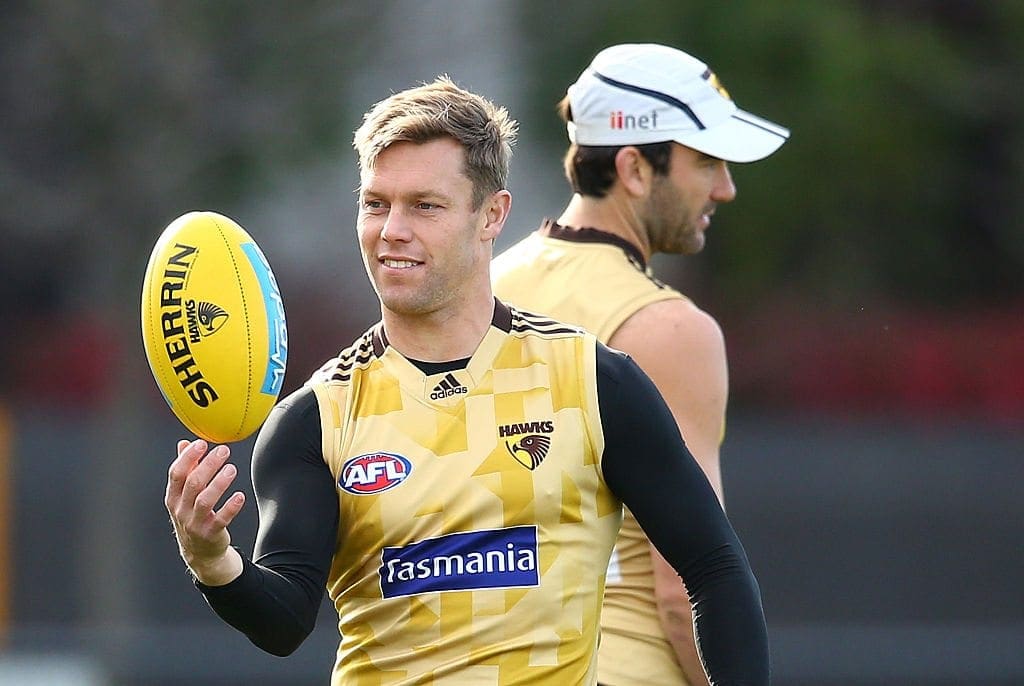 "In 2016 when I left to go to West Coast, Clarko said 'it will be great for him, he's got coaching aspirations to get some experience at a new club' then he rang me halfway through 2018 and said 'it would be great for you to come back it would be ideal if you took over from me at some stage, no promises, but it would be a great situation for us so let's try and work towards that'," Mitchell told Whateley.
"Then over the last three years, I've gone to footy sub-committee meetings and started developing my own skill sets and over my journey having been part of all of these steppingstones was always going to be a part of it."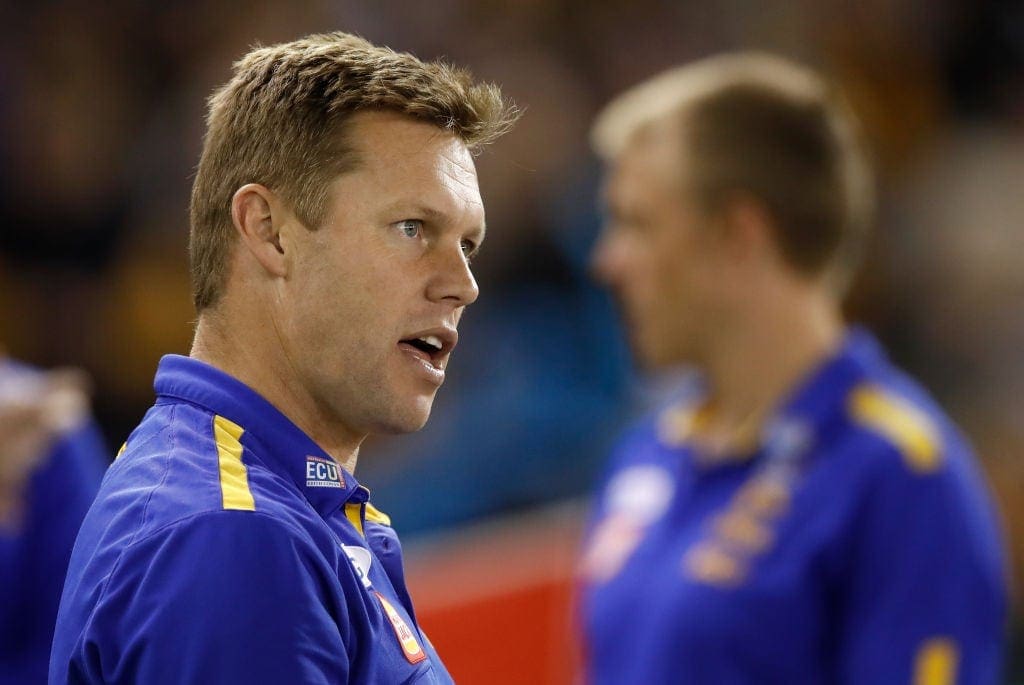 The 2003 Rising Star continued by saying that he had originally set his sights on the vacant role at Collingwood.
"As soon as I knew the club was not going to reappoint Clarko, my options became to continue on and attempt to go for the Collingwood job or if not do that, I knew someone else was going to coach Hawthorn in 2023 and so they gave me the option of taking that," he said.
Despite revealing that a mediation session had taken place at the Hawks' nest, the man who held the 2008 premiership trophy aloft with Clarkson expressed that there was no division between the pair.
"I said I've built such a strong relationship and it's been the plan for such a long period of time and now it's coming around," he said.
"For me, I'm a little bit bemused by the whole situation. I've been working with Clarko for the best part of 20 years consistently, but apparently we still don't get along."
Mitchell was then asked by the esteemed journalist about whether there was any truth to the view that he wanted the master coach gone.
"No. I don't think that is part of it," Mitchell began.
SEE ALSO: Dusty set for substantial sideline stint
"Everyone talks about that meeting like it was a one-off or the only time we've ever met.
"I heard some of the media reports talking about it and it's like, if you're in an organisation like Hawthorn, you are going to have all of these discussions all of the time and if you all agree on everything, then what's the point having so many people doing it?"
As a hardnosed midfielder, Mitchell was often seen as the poster boy for the 'unsociable Hawks' that claimed four-flags in eight-years. However, when prompted further, the three-time All-Australian revealed that holding a difference of opinion to others within the four-walls of a football club was standard practice.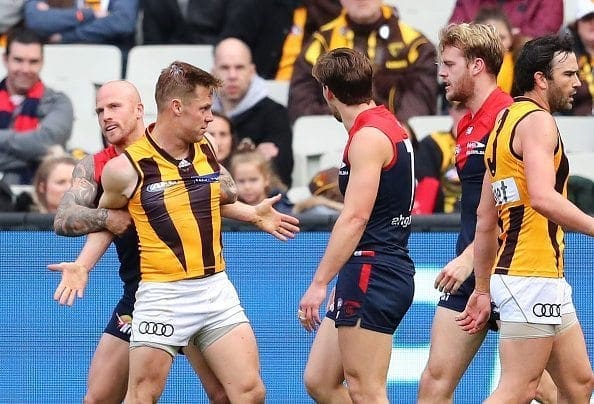 "You have to have people with differing views all of the time," Mitchell said.
"Part of what happened on that particular meeting … we caught up, everyone knew we were doing it, and at the end of that meeting we did not have every answer, which would be plain for anyone to see that if you're working through something this big, it's a continual work in progress."
Mitchell also divulged that it would be Clarkson, and not him, that would be the club's head coach in 2022.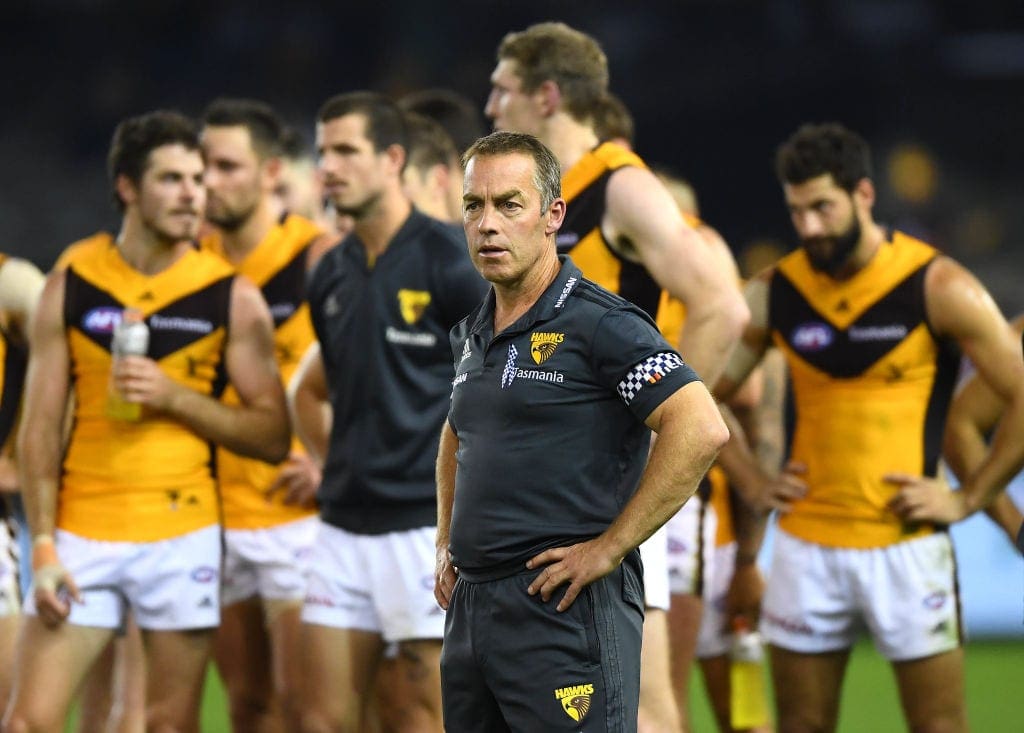 "Everything we are working towards is Clarko coaching next year and me maintaining the role which I love working with these young fellas and watching them progress and now a heap of them are getting games at the moment and I'm absolutely loving that."
When asked whether it was his preference for the plan to unfold this way, Mitchell remained steadfast.
"Absolutely. 100 per cent," the 307-game Hawk said.
"I think the perfect situation here is, we don't have all the answers just yet … everything is a little bit grey. Recruiting for instance will be mainly my area and Clarko will be involved and the game plan is mainly Clarko's area and I'll be a little bit involved."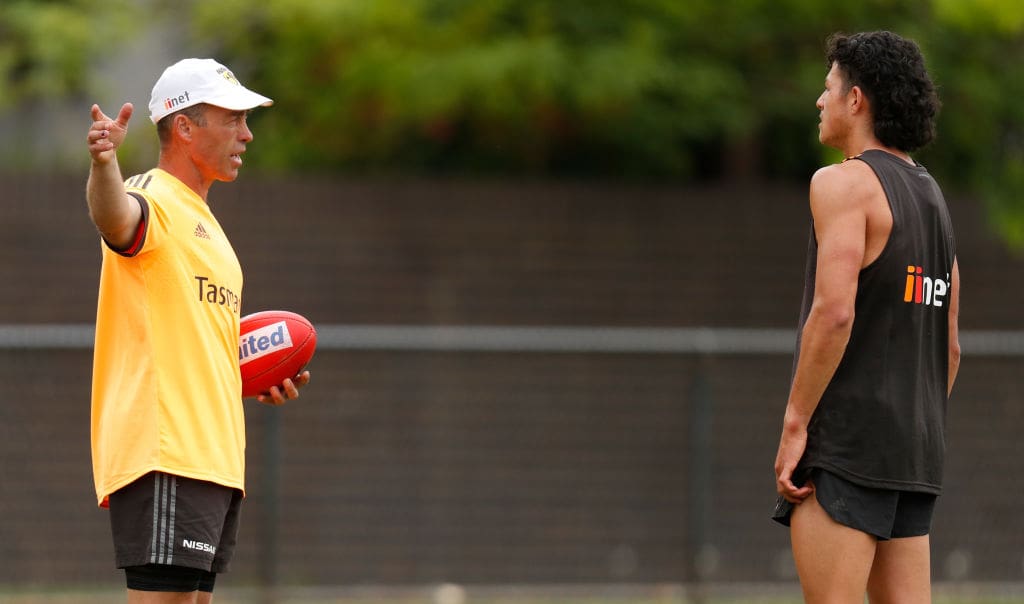 Mitchell also disclosed that although the succession plan was still currently on track, not all of the minutiae had been finalised.
"We're working on all of these little details and that's part of what a good organisation does - it plans for the future," he told Whatley.
SEE ALSO: Footy legends outline issues with new rule
The five-time Peter Crimmins medalist also rubbished members of the media for attempting to sidetrack the deal.
"Right now we're 17th on the ladder and everyone at Hawthorn is working so hard … and yet all of these people (in the media) who have a genuine lack of knowledge about the internal workings," Mitchell expounded.
"There's all this 'I spoke to this person at the club'. I find it very hard to believe that anyone who is speaking to anyone at the club would say we don't get along because it's a not reality."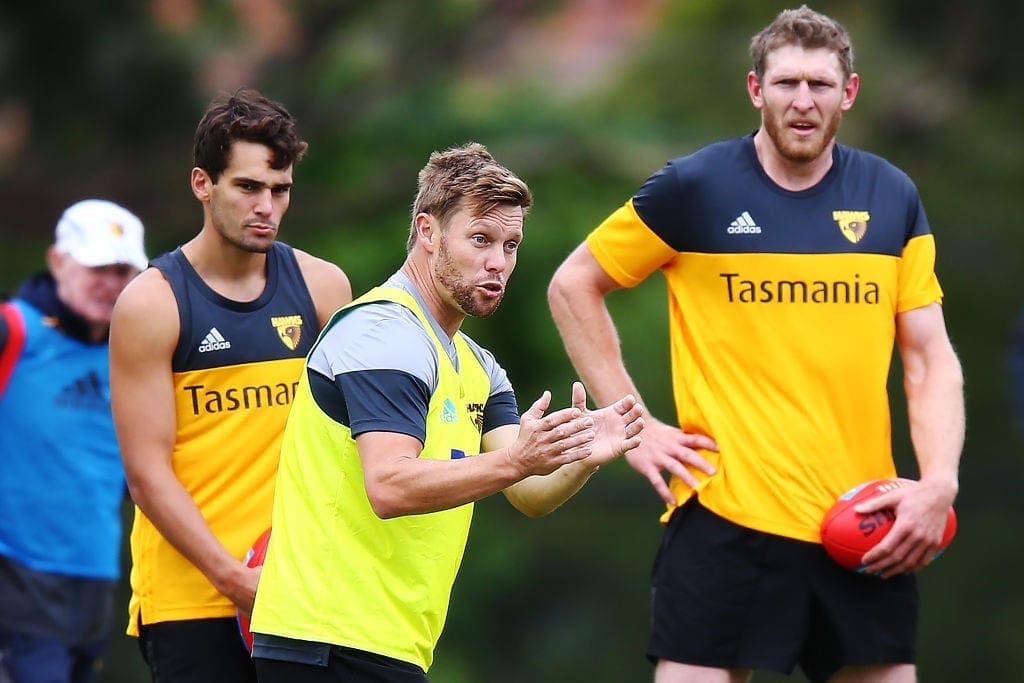 Whateley continued probing the former Hawk and Eagle about the status-quo, as well as what was currently in front of Clarkson.
"My understanding of what happened between the club and Clarko was they told Clarko that he wouldn't be reappointed after next year. That was one thing that happened," Mitchell revealed.
"The next thing that happened is they approached me to say 'Clarko is not going to be reappointed at the end of next year, would you like to take this job' and it was at that time I pulled out of the Collingwood job."
As someone who spent 15 years at Hawthorn in a playing capacity, Mitchell explained that it was his love for the club that eventually saw him pull the pin on the Pies job.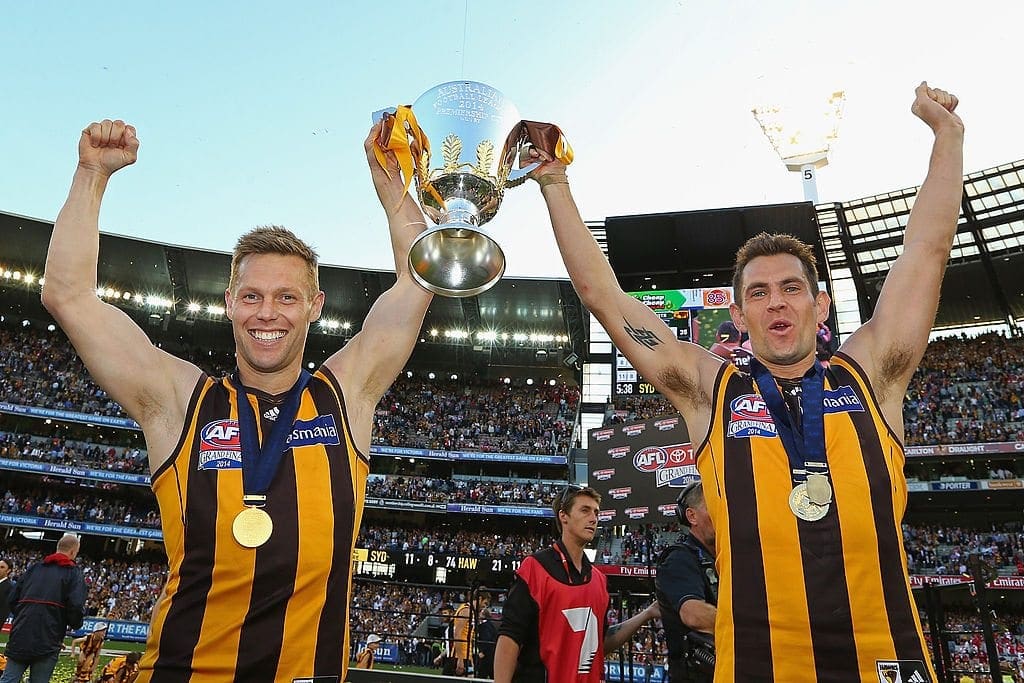 "I decided I didn't want to pursue Collingwood because I'd invested so much in Hawthorn and have invested so much for such a long time and I was so passionate about our development and our future that I decided that rather than let Hawthorn go through a process of finding a new coach in 2023 that that would be something that I would absolutely be proud and honoured to do," he said.
The 38-year-old also stated that he still had plenty to learn from Clarkson before assuming his role in 2023.
SEE ALSO: Out-of-contract Carlton veteran Ed Curnow content with current status
"Particularly because we've spent six years really, since back in 2016 when Clarko said 'I know you've got coaching aspirations I think it would be great for you to get experience at another club'. I think I've worked with nine of the current AFL coaches in some way or another, so I've learned a lot and I will continue to do that over the next 12 months."
When asked whether it was important for the public to understand that he had not ousted Clarkson from the role that the incumbent coach has held since 2004, Mitchell became hot under the collar.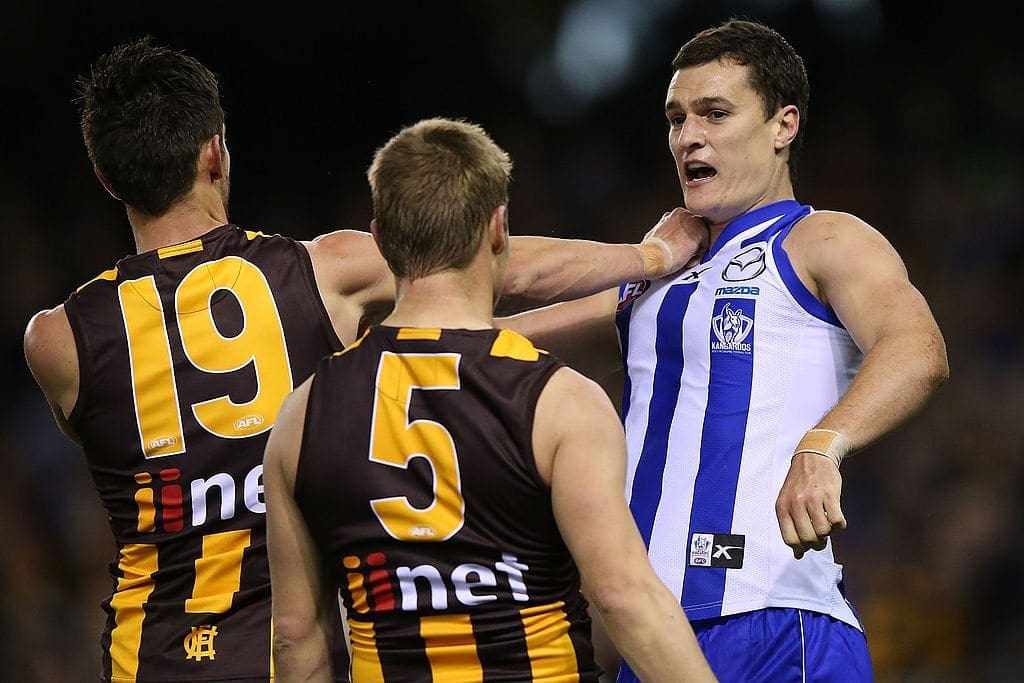 "I must admit, I've been a bit disappointed," he began.
"I probably shouldn't say it on radio, but I kind of get a bit pissed off about people saying that.
"There's nothing about anything I've done – I've worked with Clarko for nearly 20 years – and the fact that people would say I'm trying to push him out is disrespectful to both of us because we've had a working relationship for such a long period of time.
"If I wanted to coach next year I would have continued to pursue the Collingwood coaching opportunity if it went that way. They're a very good club and I've got a good relationship with Graham Wright.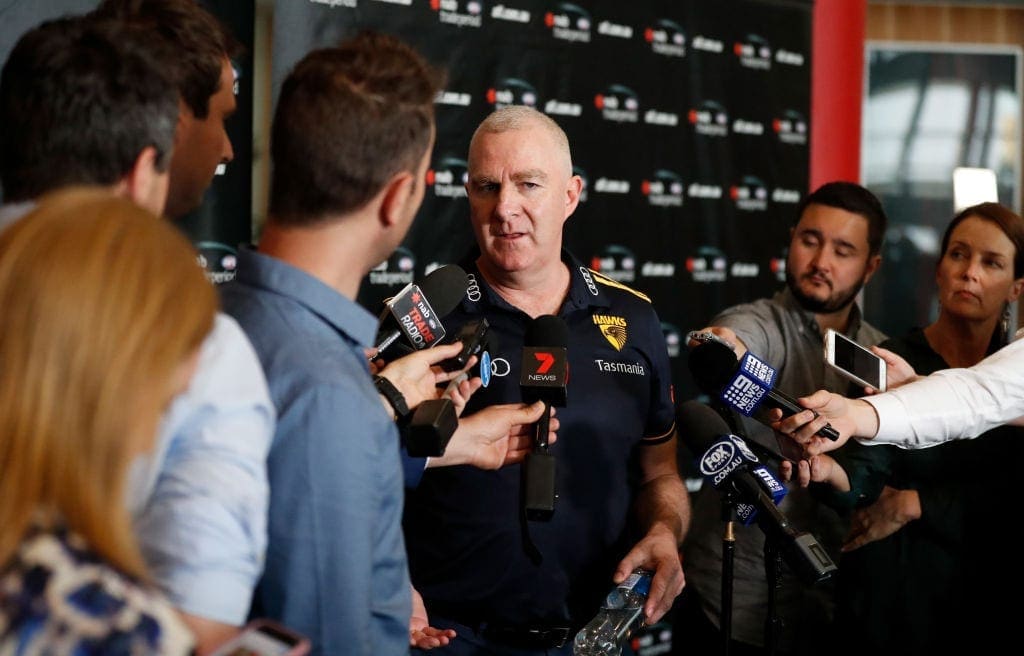 "I could've continued down that path if that was what I wanted.
"Every piece of evidence says that that isn't true."
Although Clarkson is currently set to be available for other clubs to hire at the cessation of next season, Mitchell continued by explaining he would not speak for Clarkson.
My conversations with Clarko around that are really for him to speak of," he said.
"Matthew his son finishes school at the end of next year and my understanding he was ready for that to be an option for him and I don't know what happened between Clarko and the club and whether Clarko wanted to be continuing on.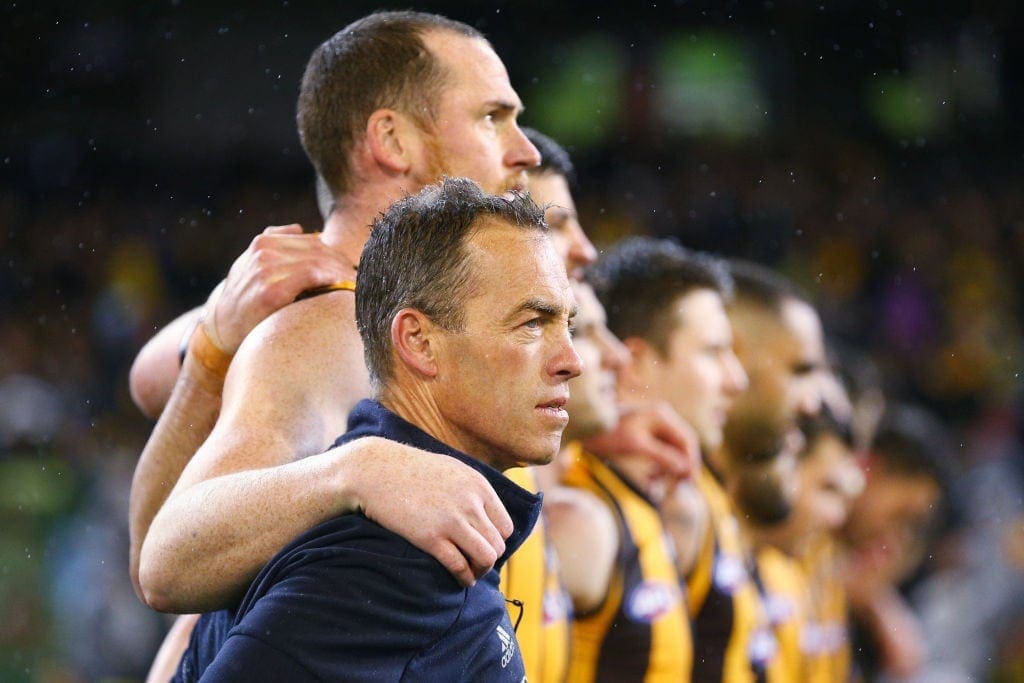 "That's not my area to get involved in.
"The only part I know is Clarko was not going to be reappointed, that was the board's decision, and that was a separate thing to me taking over.
"The options that came to me were: Hawthorn can go through a process in 2023 or you can do the job and to me, I was desperate to the job. I love Hawthorn. It's a fantastic club I've invested half of my life into and I want to continue to try and improve us."
The Clarkson led Hawks are set to face the Crows on Saturday night at 7:40 AEST.