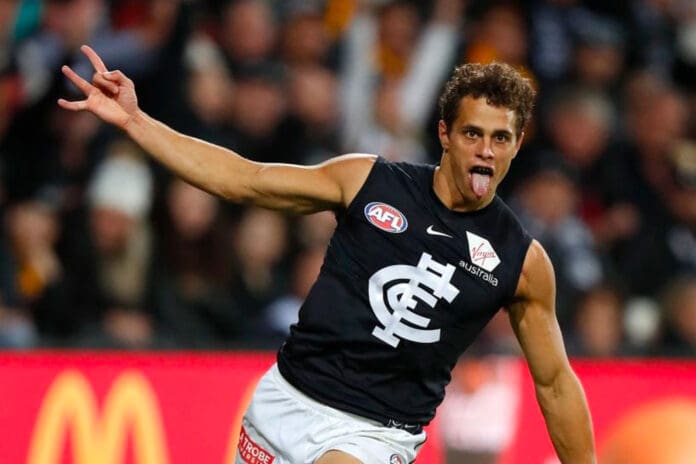 Veteran Blues midfielder Ed Curnow has claimed he is not losing any sleep about his current contractual status.
Speaking with SEN Sportsday on Wednesday morning, the experienced engine-roomer philosophically explained that although he would love to continue his time at Princes Park, if a new deal failed to arise, he was content with how his career had panned out.
"I think where I'm at now, I'm pretty comfortable with it [the contractual standpoint]," Curnow said.
"If the club wants to move on, I've had a great time. But If I stay around, I would love that equally and I'll just try and fulfil a role in the team."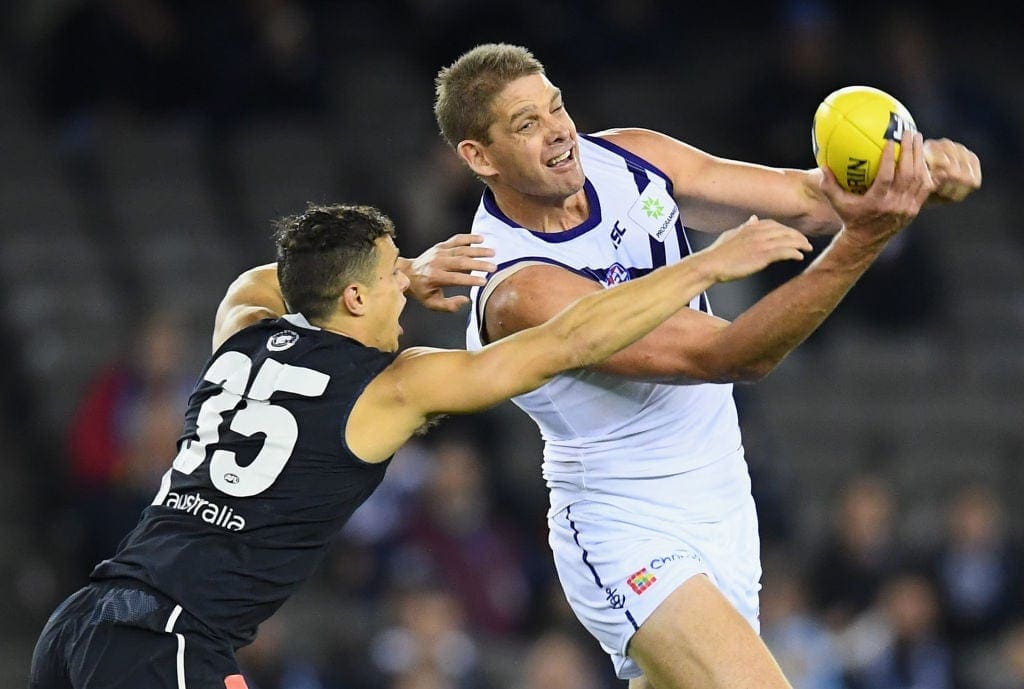 Curnow, 31, has spent the entirety of his 11-season stint in the league within a navy blue guernsey, and although his efforts are yet to bear the ultimate fruit, the Geelong Falcons product claimed the future appeared bright for those that back the Blues.
"Hopefully we can bounce back up the ladder, which I really think we're close to doing at the moment.
SEE ALSO: Dusty set for substantial sideline stint
"I've been fortunate enough that coaches have put a lot of time into me, and I've loved the whole journey, albeit at times it hasn't been a successful period.
"It's been a good experience."
With Carlton's clash with North Melbourne on Saturday afternoon set to signal Curnow's 200th AFL appearance, the selfless team man will be hoping that he will be afforded a chance to line-up alongside his most beloved teammate - younger brother and Carlton forward, Charlie Curnow.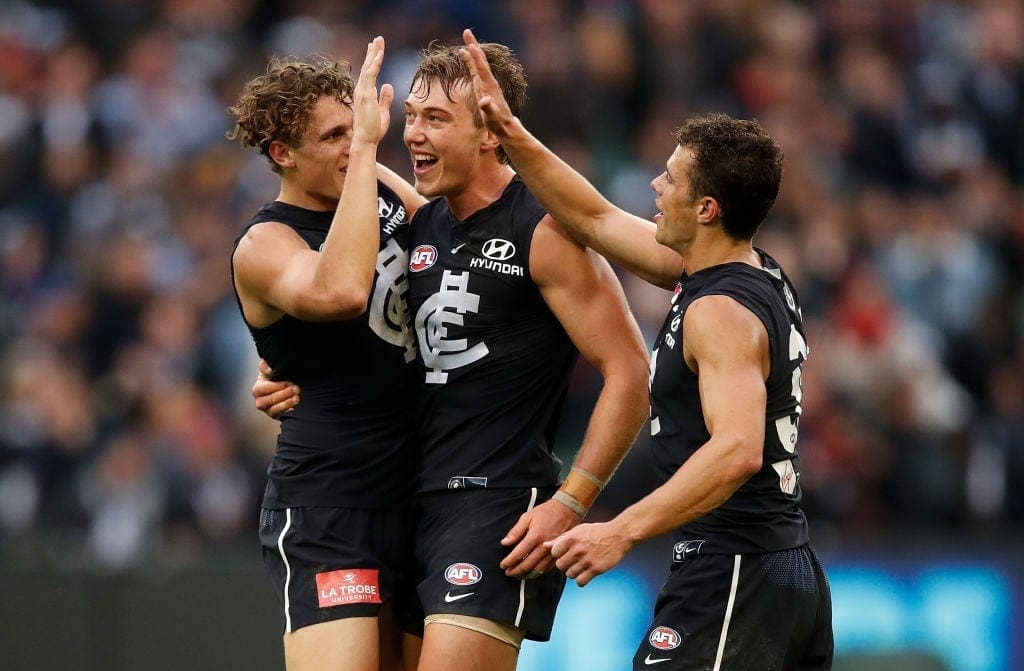 The 24-year-old Charlie has not been sighted at senior level since Round 15 of 2019, as he has suffered a spate of devastating injuries to his knee.
However, after making it through a scratch match last week, the youngest Blues brother currently finds himself within the selection frame.
SEE ALSO: QUIZ: How well do you remember Round 18? 
Speaking on SEN Breakfast, Essendon champion Tim Watson stated that if Charlie was indeed fit, then Carlton should consider him to face the Roos this weekend.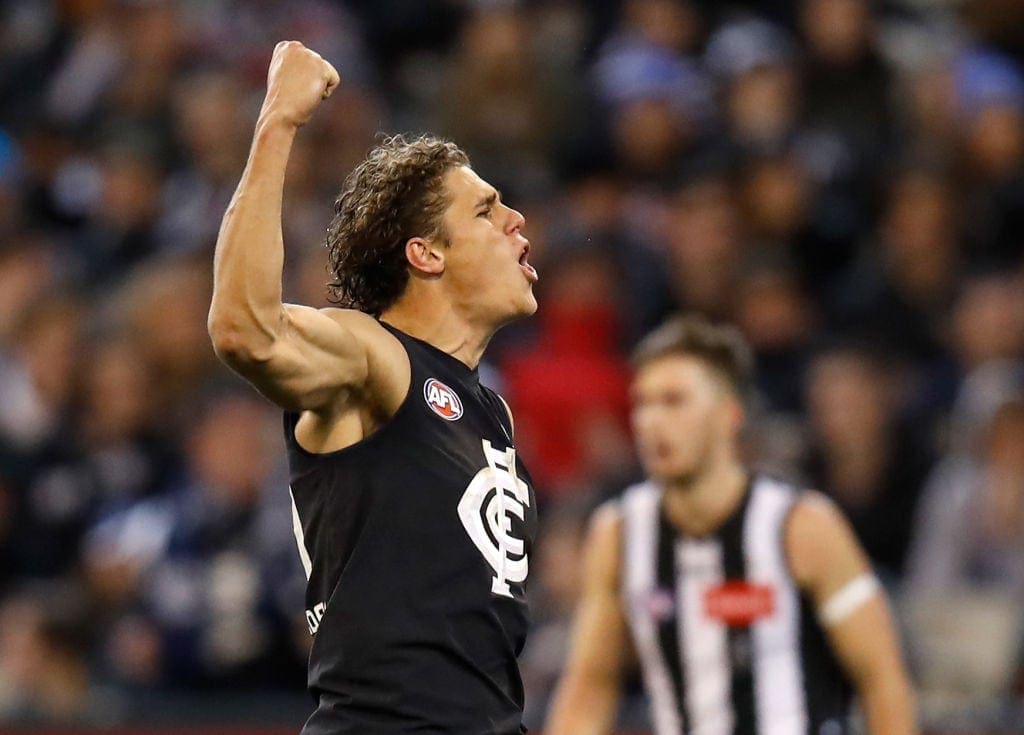 "If he's ready, yeah [I would play him]," the triple-premiership Bomber said.
"If you're satisfied that he's done everything he needs to do, his body's sound again, they need somebody like him playing in that team.
"What a shot of excitement it might provide for that group too."
If selected, the Curnows and Carlton will face off against the Kangaroos at Marvel Stadium on Saturday at 1:45pm AEST.