Separated from the VFL-centric heartland by several borders and more grains of sand than pies consumed in the outer, Perth has always felt a world away for many Victorians.
Growing up in the southern suburbs of Melbourne, the only things I naively knew about the Western Australian capital was that it was warmer, brighter and that the city's number one football team was better than most.
With more years behind me and several more wrinkles on my brow, I have come to realise that the blue and gold guernsied side represent Australia's most isolated major hub almost to a tee.
They're brash. They're perpetually flush. They're exceedingly house-proud. But most of all, they prosper in spite of any derision or dismissal from blowhards on the eastern seaboard.
Across the span of the 90s, the West Coast Eagles were the team of the decade, with their bigger, stronger and tanned players winning flags at will and dishing out pain on rivals with glee.
Having watched the vast majority of this success from my lounge room, it didn't take me long to realise that Perth-based side were a powerhouse and that even when the chips appeared to be down on the other side of the Nullarbor, a pair of aces would soon find their way into their feathered wings.
When speaking about the Carlton Football Club earlier in this series, I stated that like history itself, the best way to plot the Blues' former reign over the VFL/AFL was to segment their successes into into eras.
In an attempt to get to the bottom of the Eagles' most recent lull, the same practice is also more than helpful - even if their past is much briefer in comparison.
SEE ALSO: Every non-finalist's blueprint for success in 2022: North Melbourne
Since their debut season in 1987, West Coast have taken part in 25 finals series out of a possible 35, with their longest September drought coming during the comparatively microscopic span between 2008 and 2010.
Within this same period of dominance, the Eagles have claimed the premiership cup on four occasions whilst also making it to the season's final day a further three times.
SEE ALSO: Every non-finalist's blueprint for success in 2022: Collingwood
Put simply, the modus operandi between Optus Stadium, Subiaco and the WACA has always been to thrive rather than just survive. And even when the latter is the forced order of the day, the high flyers are never left treading water for too long.
So while this view of scouring in between success has aided in finding a trend, is it one that can still be relied upon to redeem an ageing list and help a head coach whose seat is beginning to warm?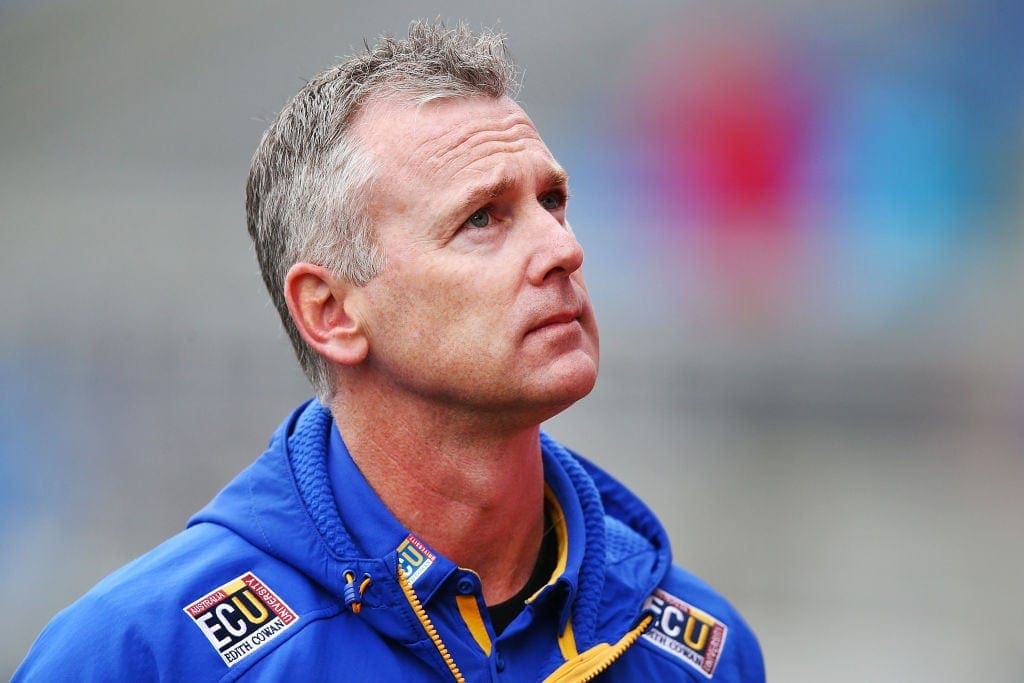 While 2020 provided West Coast with their latest entry pass to the business end of the season, the campaign that ended following a narrow loss to the Magpies also revealed a raft of cracks.
Although winning form away from the west has never been the Eagles' forte, a bad loss to non-finalists Gold Coast last year was followed by a pair of missed opportunities on the road to fellow September snoozers St Kilda and Collingwood in 2021.
SEE ALSO: Every non-finalist's blueprint for success in 2022: Gold Coast
Add these defeats to the fact that the Coasters entered this season with the second most experienced list in terms of games played (80.5) and the third oldest in age (25), and this inability to seal a place in the eight has Adam Simpson's team well and truly teetering on the edge of a cliff.
Given Simpson became just the third polo clad person to lead the powerful expansion franchise to a flag, this latest dip didn't see many calling for his head, in fact, it actually afforded him the right to attack 2022 with a remarkably similar plan.
SEE ALSO: Every non-finalist's blueprint for success in 2022: Adelaide
Even though this off-season juncture appeared to have provided the Eagles with the perfect period to rejuvenate their list, the Lathlain-based club instead opted to offer one-year deals to veterans Josh Kennedy and Shannon Hurn to keep the remaining members of the 2018 band together.
Though you are hardly likely to hear howls from the club's many members following these popular retentions, they do act as a signal of intent for what is to follow next season.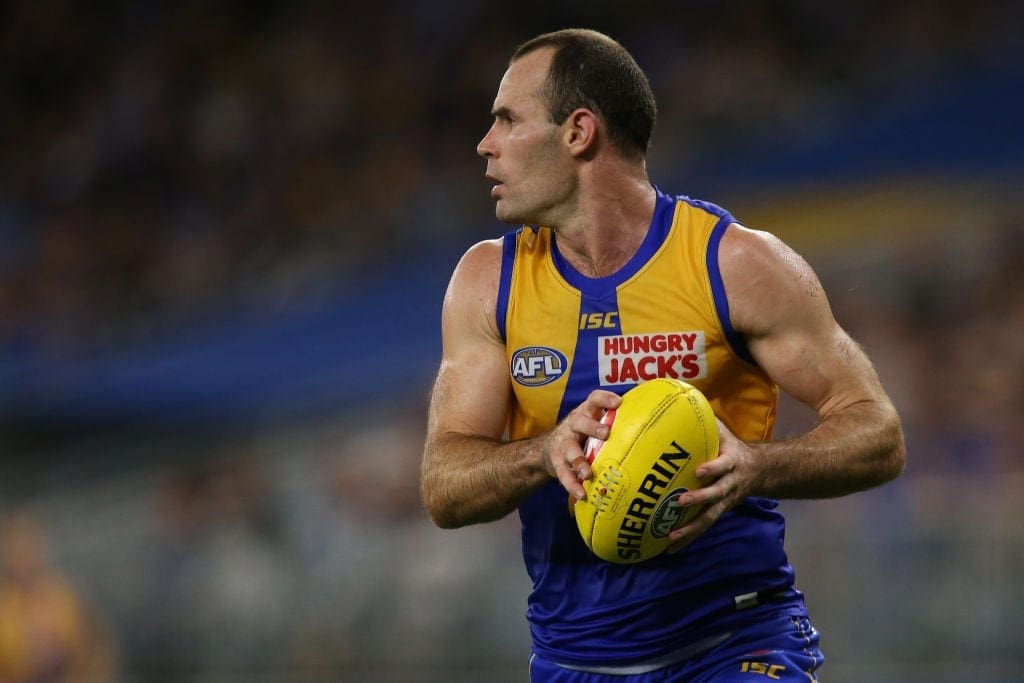 Though I am aware I'm using the same tired line that many sportswriters have opted for since the release of the wildly popular Netflix series, 2022 should be West Coast's 'Last Dance' of this era, as irrespective of talent, father time is undefeated in capping careers.
SEE ALSO: Every non-finalist's blueprint for success in 2022: Hawthorn
Whilst it is impossible to argue the quality that is assembled at Mineral Resources Park, like smallgoods in the sun and milk on the bench, many of the club's key names across the park are reaching their use-by date.
Should you look at the club's top 10 finishers in the 2021 John Worsfold Medal count, you'll find that four of the top seven performers (Naitanui, Gaff, Darling and Cripps) will reach their 30th birthday or beyond at some stage next year.
SEE ALSO: Every non-finalist's blueprint for success in 2022: Carlton
Now, given the advances in sports science and the understanding of load management, this is not necessarily a death sentence, but when you add decorated names such as Shuey, Sheppard and McGovern to those already mentioned, the finish line for many appears much closer than the starter's pistol.
Compact all of this information with the fact that these names perform rolls right across the paddock, and it is clear that the Eagles will need to stagger their exits across a stretch of time so as not to fall of the cliff's face completely.
SEE ALSO: Every non-finalist's blueprint for success in 2022: Richmond
As these comments could be considered ageist by certain agitated folks out west, I'll add the concession that each of the nine names mentioned are more than able to just contribute, but what will the end product look like across their next fixture list?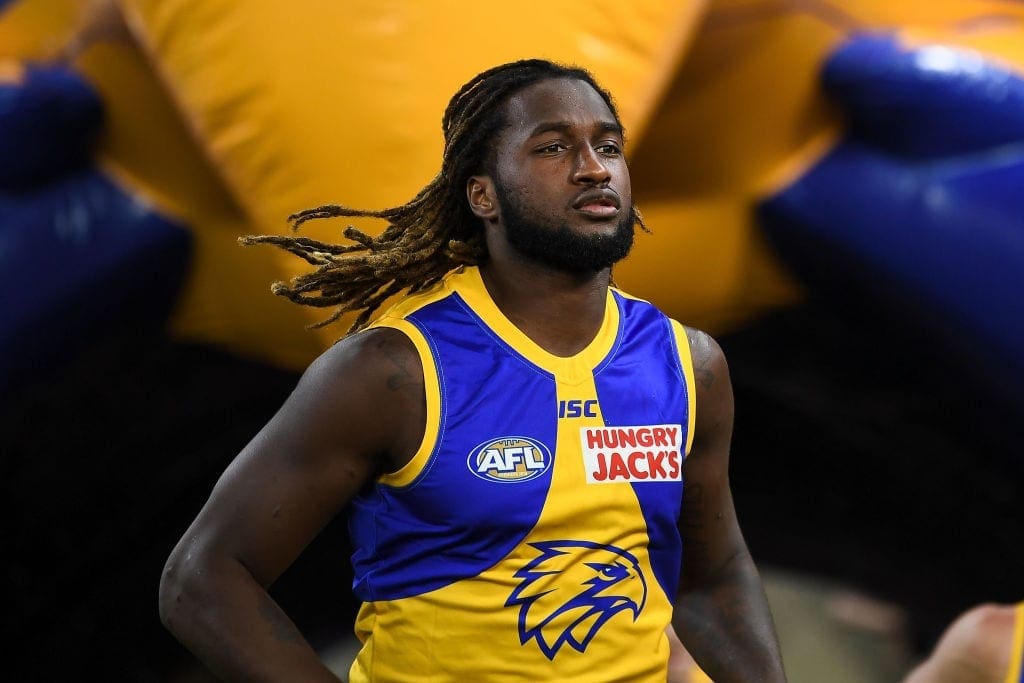 Despite boasting nine proven All Australians, a winner of multiple Colemans and a Norm Smith Medallist on their list, West Coast were only able to produce a 10-12 record in 2021.
Granted they only missed out on a place in the eight by a singular win and a slab of percentage, if a stacked roster isn't enough to have you contending for the most recent pot on the card table, is there any point bluffing with your next hand?
SEE ALSO: Every non-finalist's blueprint for success in 2022: Fremantle
Though their destiny remained their own for almost the entirety of their most recent campaign, West Coast were only able to win 50% of the 88 quarters of football they played this year.
SEE ALSO: Every non-finalist's blueprint for success in 2022: St Kilda
Sure, there may be many differing reasons as to why this 'heads or tails' form line came to pass, but when this view is narrowed to focus only on the Simpson's side's second-halves, this percentage shrinks to less than 41% of quarters won.
Put simply, although the Eagles' many legs are superbly talented, they were equally as tired by the time the final siren was set to sound each week.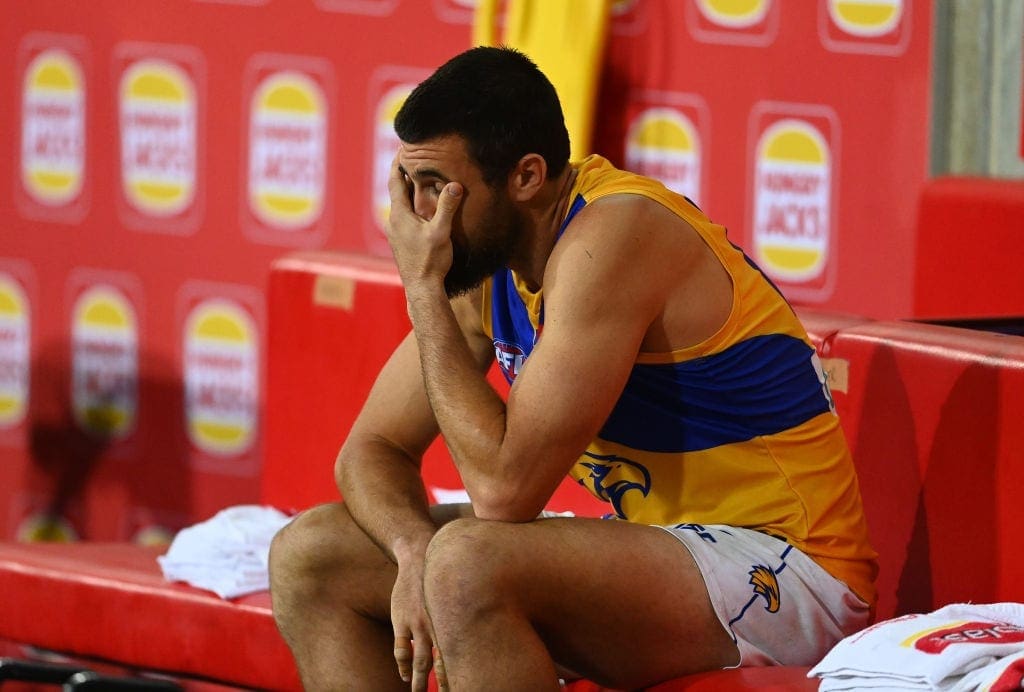 While history suggests that the they will be there abouts when the whips are cracking again, those tasked with pulling the levers and calling the shots for Perth's most popular sporting team must turn an Eagle eye to the future when curtains are called at the end of next year.
You can write your own ticket as to how many names on West Coast's current list will be active members of their fifth premiership side, but if the group that could well include names like Allen, Winder, Edwards, Nelson and Waterman aren't given top billing beyond 2021's last waltz, the club that has previously won for fun may be set to enter their most lean era in existence.
All the same, a stretch of three seasons out of the finals is still something many of their rivals would find time to write home about.