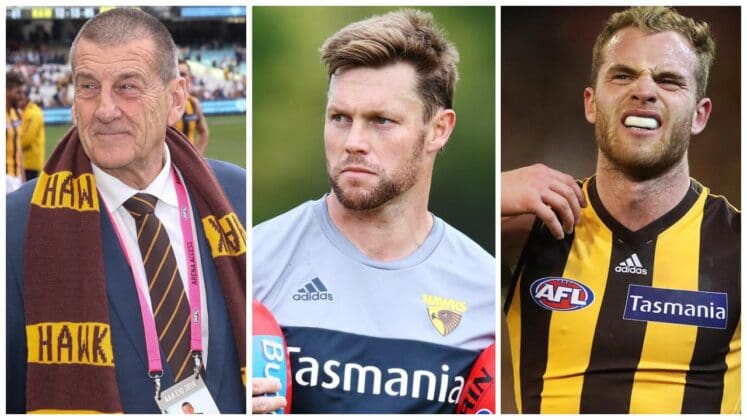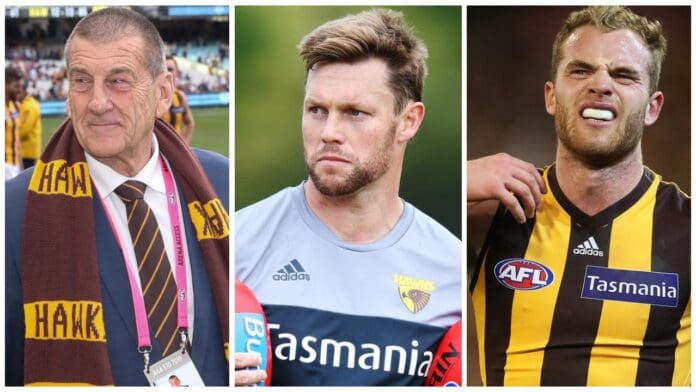 Hawthorn (7-2-13)
Ladder Position – 14th
Off-season agenda – Set Sam Mitchell up to succeed
Change is as good as a holiday, the old adage claims.
Still, after the diabolical handling of mastermind coach Alastair Clarkson's exit from the nest, I'm tipping there are going to be even less folks at Waverley that will be putting their hands up to vacation with Jeff Kennett in the future.
'Clarko's departure from the post he held since 2005 and served with an equal or greater aplomb to any of his brown and gold predecessors rankled many, but let's not lose sight of one thing - Kennett definitely got his desired result.
The former Victorian Premier has never been shy in expressing his opinion (remember he wanted Clarkson gone the autumn prior to their three-peat) and a coyness in enacting any of his harebrained schemes is rarely ever present – just ask any teachers around the state in the early-nineties.
Even though Jeffrey finally got his wish to outlast the most successful steward of the modern era, the rot, like the buck, needs to stop with him this season.
Despite the fact that the seams were alarming evident across the fabric of this end of a golden era, it is now time for Kennett to admire his disorderly handiwork from afar and let Sam Mitchell get to work.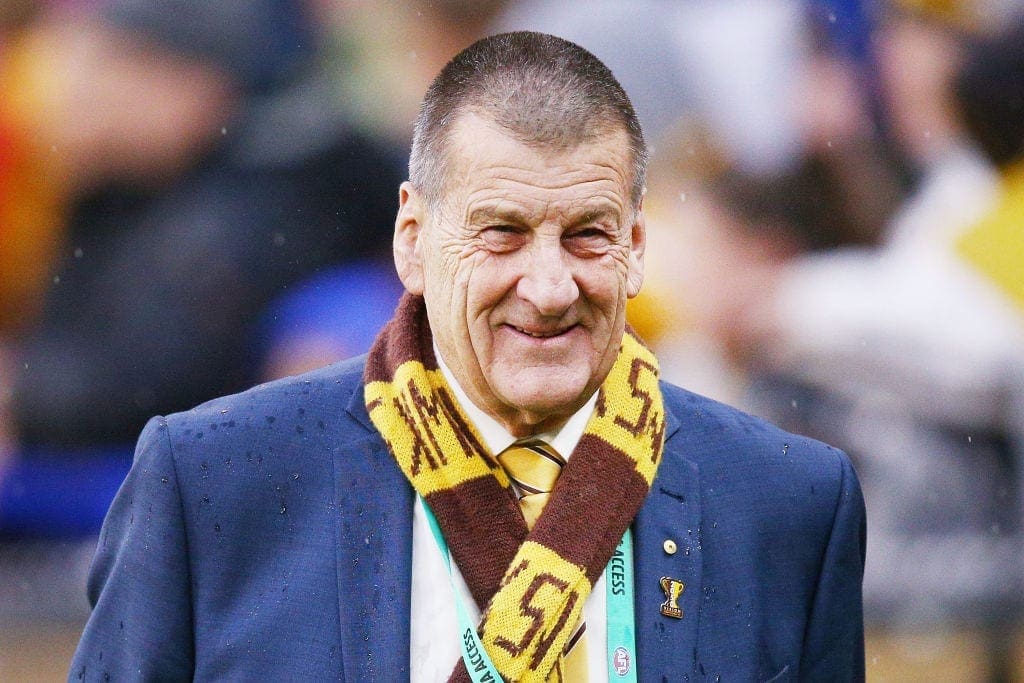 With an unmistakable plan to build the future of the club across the 2021 season, many, including myself, never saw the Hawks as a genuine September threat prior to this season's commencement.
And although a handful of eye-catching wins and gritty draws were posted by the cessation, Hawthorn duly obliged and completed their campaign outside of the eight.
SEE ALSO: Every non-finalist's blueprint for success in 2022: North Melbourne
Unlike the vast majority of seasons spent under Clarkson, an ethos to live and die by the wins and losses column was unlikely to be the Hawks' modus operandi this year, as the previously table topping team blooded eight debutants across their schedule in Bramble, Brockman, Downie, Grainger-Barras, Jeka, Koschitzke, Newcombe and Reeves.
In tandem with these hatching chicks, Clarkson also offered further responsibility in larger roles to a fellow fleet of fledgling names such as Day, Jiath, Lewis, Moore and Morrison.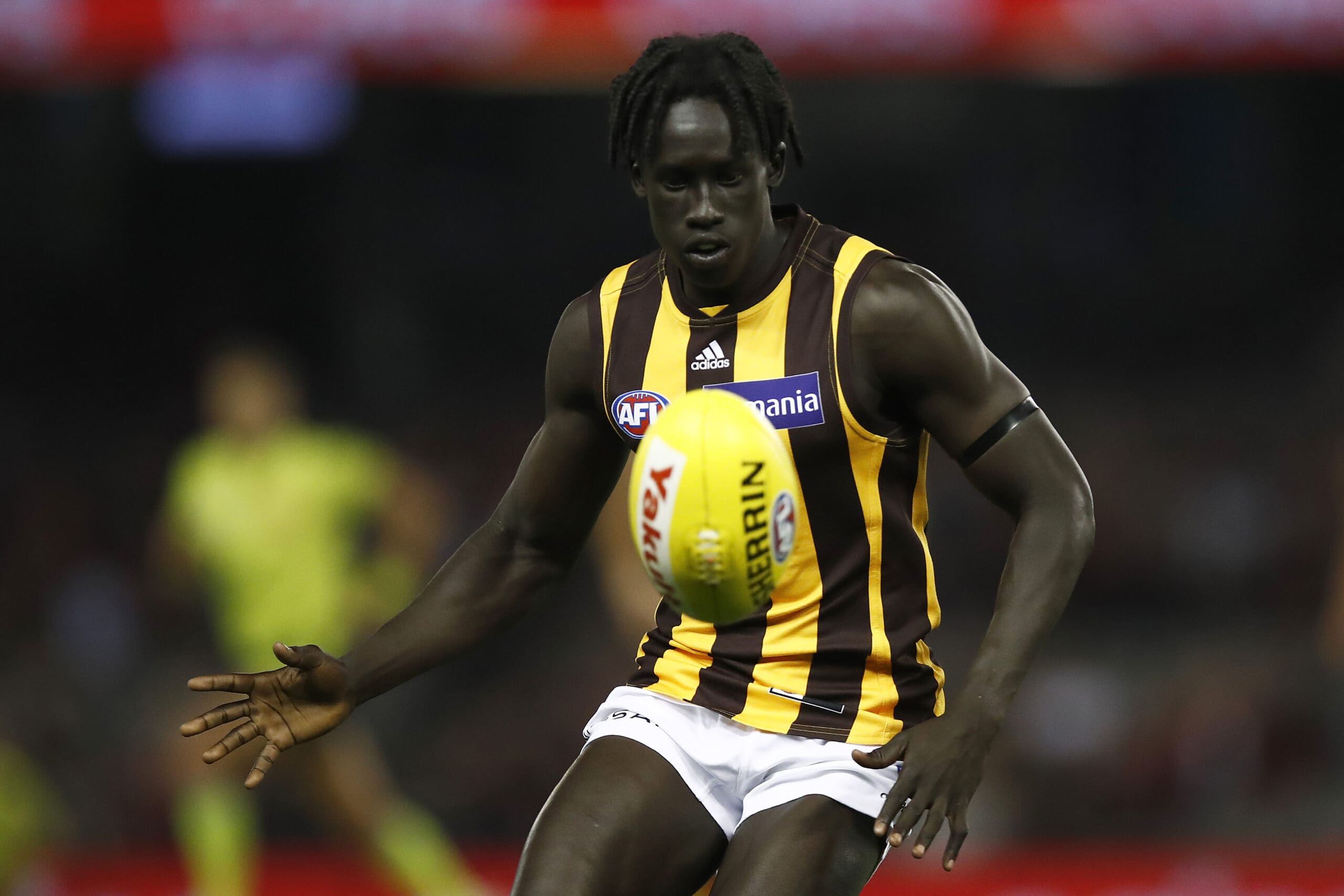 Irrespective of whether he knew the end was nigh or not, Clarkson's regeneration of youth on the run has afforded the incoming Mitchell a chance to work with a group where more than 91% of the current rosters has seen AFL action – a final favour if you will.
Across their 13-year relationship at Hawthorn, Clarkson has been many things to Mitchell. He has acted as a coach, a friend, a mentor, a superior, a contemporary, a rival and even a surrogate father. But now that he has handed his former captain the keys to the Nissan, he will no longer wear any of these hats in a professional sense.
SEE ALSO: Every non-finalist's blueprint for success in 2022: Collingwood
Just as Kennett got his wish, so to did Mitchell, who having been molded in the Kaniva coach's image is almost certain to be thankful he won't be subjected to any backseat drivers chiming in from the behind him in the box next year.
Although his status at Hawthorn is legendary and plenty is known of his ability and ideology as a player, much of the footballing world is still yet to come to grips with what Mitchell offers as coach.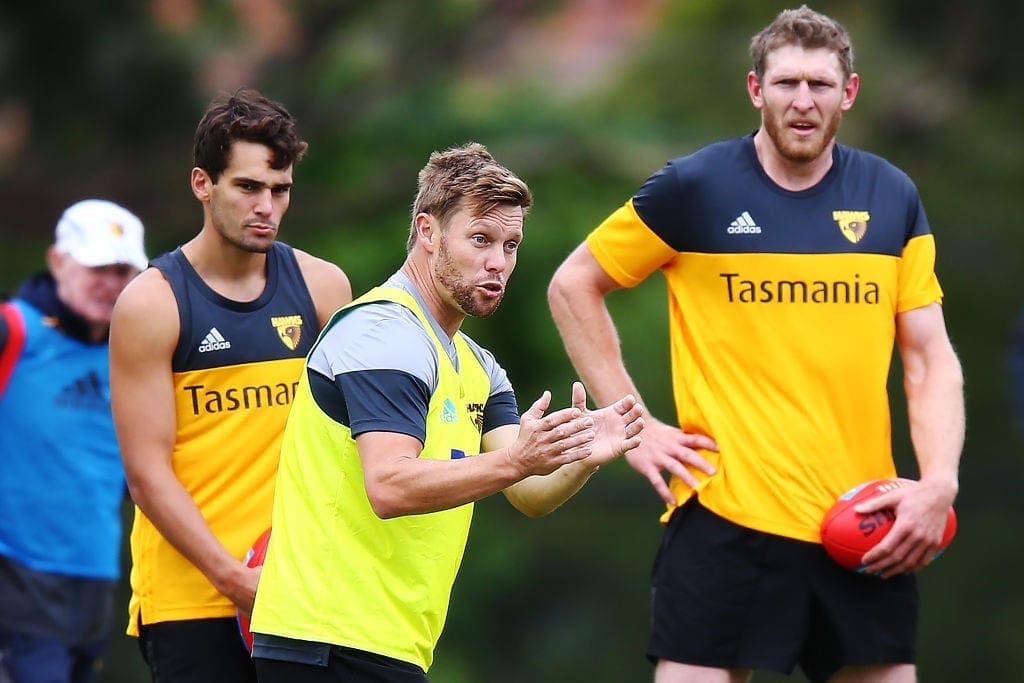 Will he be as brash and gung-ho as in his playing days or has time and a geographic shift allowed him some perspective and an ability to look through more than one lens?
Having sat within Adam Simpson's coaching crew that brought a fourth flag to Perth in 2018, the 2012 Brownlow medalist was said to have played an integral role in the Eagles' success.
SEE ALSO: Every non-finalist's blueprint for success in 2022: Gold Coast
"Put it this way, we wouldn't have won in 2018 without Sam Mitchell as an assistant coach," West Coast defender Will Schofield told Fox Sports in July of this year.
"If you asked any player who was at West Coast in 2018, they would speak very highly of Sam Mitchell. He's highly intelligent with a high footy IQ. He's a great educator who can teach young and senior players. He's a direct communicator."
With this in mind, the previous silhouette of the three-time All Australian's pedagogical capabilities now has added shading.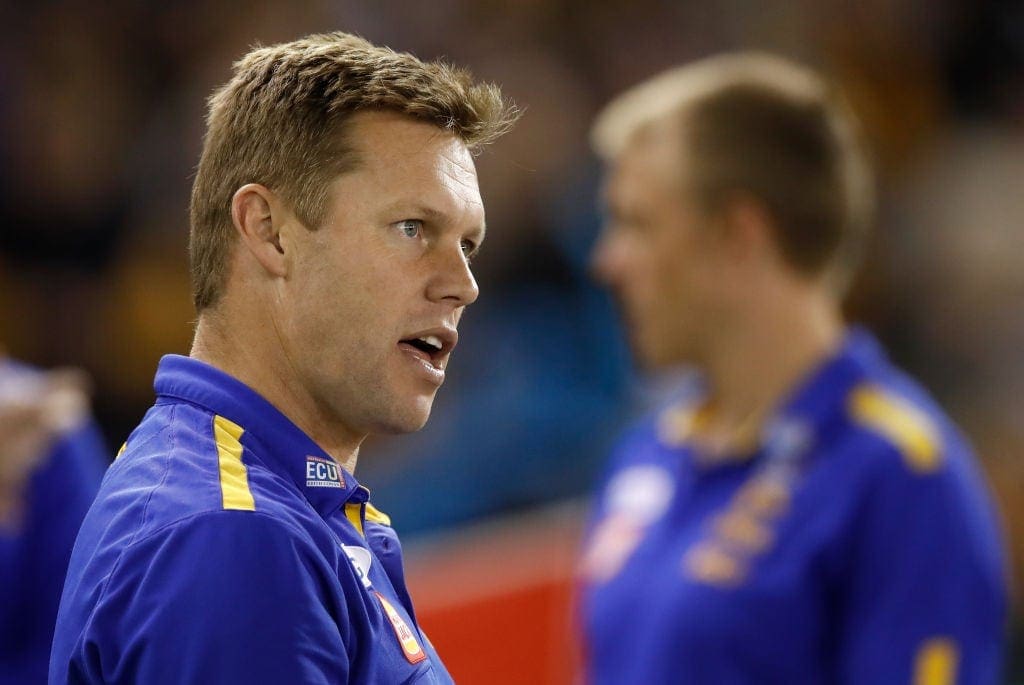 Still, how has he performed when he is the 'top dog'?
After shifting back across the Nullarbor to head up the side from his town of birth, Mitchell led the Box Hill Hawks – Hawthorn's reserves – across 10 VFL contests this season for an 8-2 record and a third placed finish.
Granted this is a miniscule sample size that cannot fill an entire canvas, but across these outings, Mitchell's side managed to post an average 108.5 points on the board each week whilst conceding a mean of just 64.7 in return.
SEE ALSO: Every non-finalist's blueprint for success in 2022: Adelaide
As said, this output still requires brushwork, but what can be seen is that the five-time Peter Crimmins medallist runs a tight ship at both ends of the ground.
In spite of the fact that changes to his roster have already been made and that his own brand from the box in the big time will take on tweaking, if Mitchell is to continue the work commenced by his old coach, he has a handful of helpful picks to kick start his tenure as Hawthorn's 33rd full-time leader.
As it currently stands, the Waverley park-based side hold the 5th, 21st and 24th pick at this year's teenaged meat market. Yet, if Mitchell plans to start afresh on a new piece of parchment, this hand could improve if a series of veterans are moved on.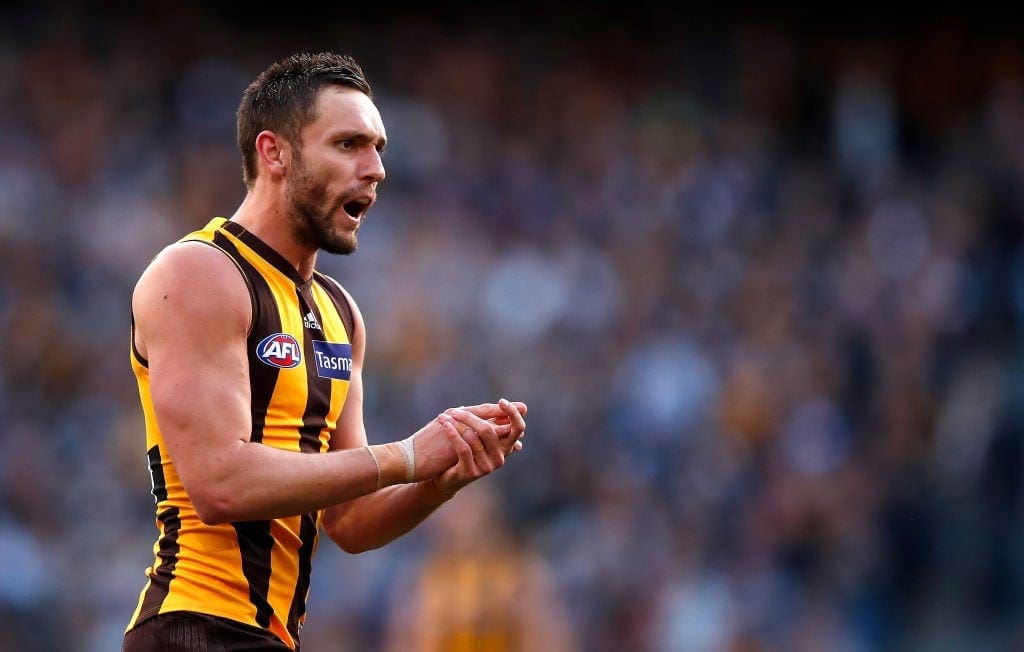 Which types of players they pluck with these aforesaid picks is a conversation best left for the Hawks' 'war room', but with Koschitzke stamping his claim in the forward 50 this year and the previously misfiring Tim O'Brien finding his feet down back, a pair of key posts have been shored up for at least the short term.
If Mitchell does wish to follow an American turn of phrase and 'blows the team up', the bar for what is deemed fruitful in 2022 must be lowered and daydreams of silverware – at least for the meantime – must be cast from the mind of many fans that have routinely been drunk on success.
Put simply, these same supporters that are used to added new cups to the cabinet every other September need to take a leaf from Bryson DeChambeau's book and only focus on the long game.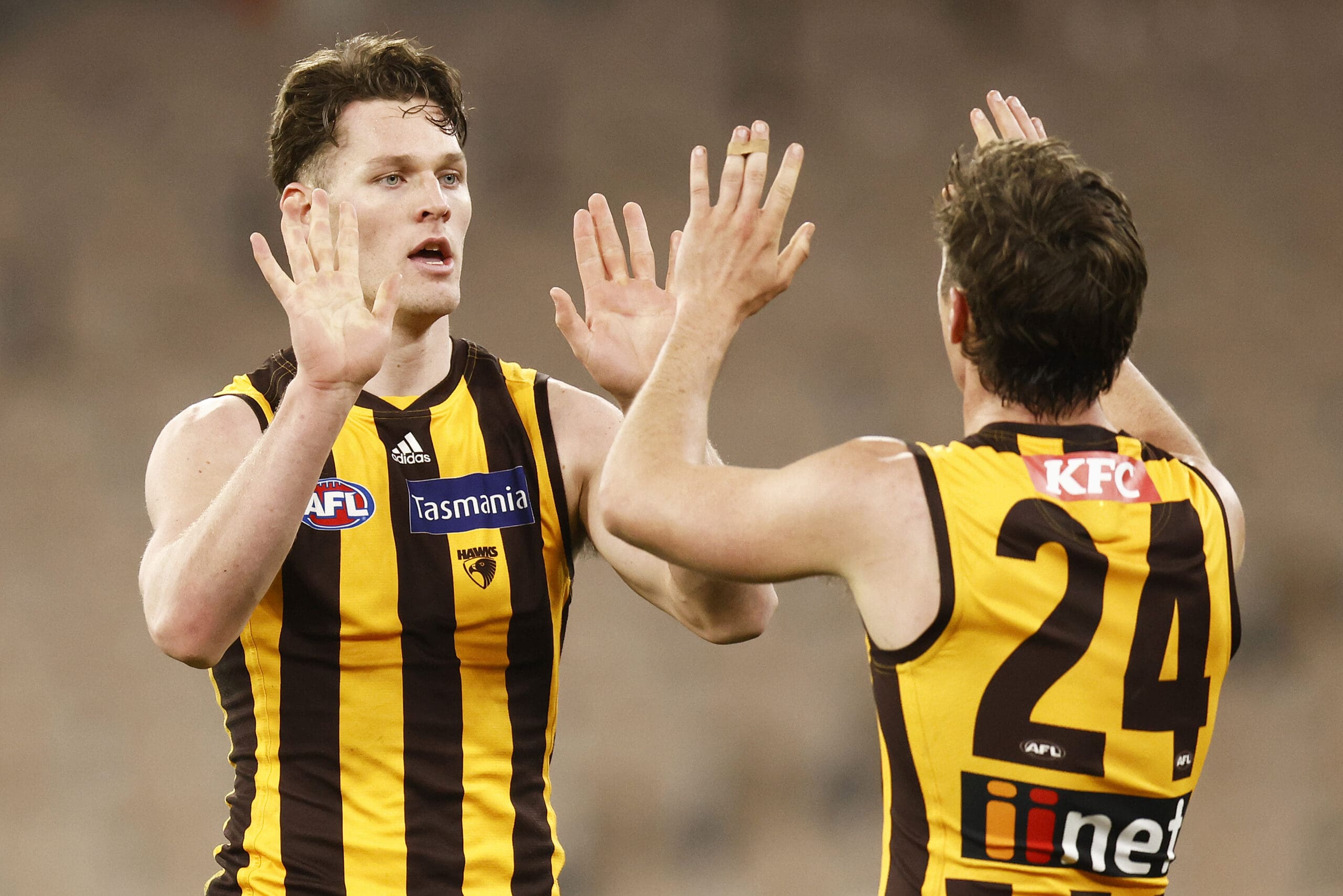 Adjusting to a new pair of shoes is never easy, but should the club where Mitchell made his name supply him with a pair of explorer socks rather than a set of mesh anklets, then there are unlikely to be too many blisters by the end of next season.
Even if it has proven tough for him across his decades in the public eye, Kennett must continue to place pieces like Adrian Hickmott around Mitchell whilst also following NOFX's advice to leave it – and Mitchell - alone.