Collingwood (6-0-16) 
Ladder position - 17th 
Off-season agenda - Pull the right coaching rein
After a summer spent thrashing in previously calm waters and a season spent spiraling towards the ladder's foot, you could be forgiven for believing that the script for Collingwood's 2021 campaign was concocted by the mind of noted playwright, David Williamson.
With an outspoken president sent packing, a favourite son under pressure in the coaching box and a tug of war for who gets the chair at the end of the boardroom table next season, the contemporary club's fortunes, at times, appeared identical to those that were documented in the 1980 film molded from Williamson's prose.
However, as the blonde player-come-coach was not saved, nor a premiership claimed by the time the credits had begun to roll, the Magpies have a mighty task ahead of them this off-season if this saccharine conclusion is to become reality anytime soon.
This mammoth climb up the ladder begins with the club pulling the right rein when it comes to finding Nathan Buckley's replacement.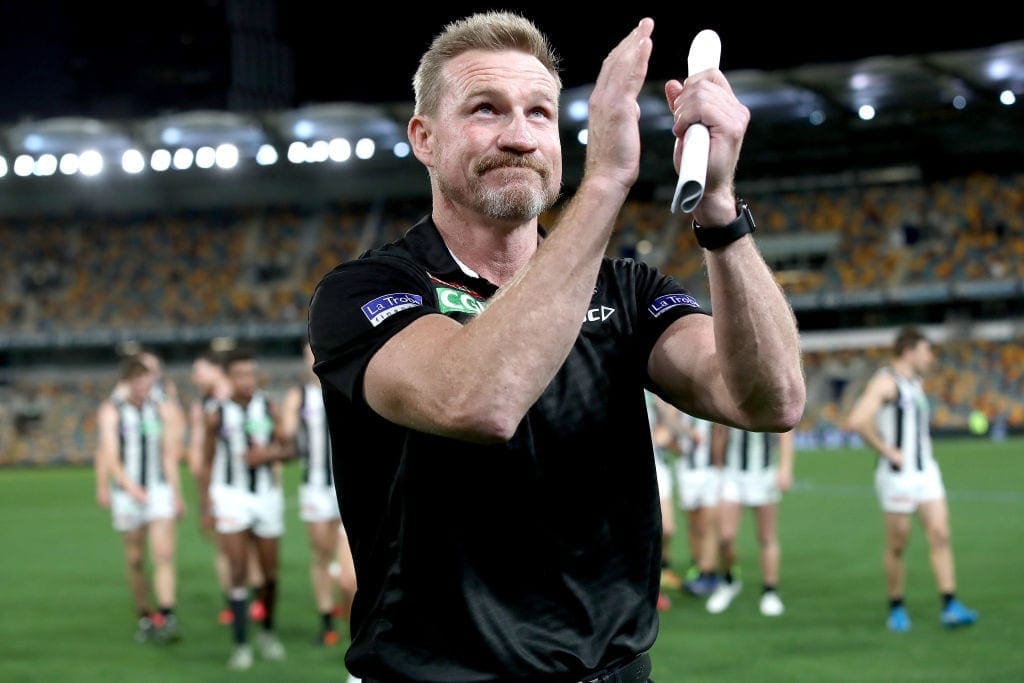 With Don Pyke signaling earlier this week that the seat atop angry tectonic plates was too hot for him, the wide net that the Pies were reported to have cast may have a few holes in it.
Their hunt is also being hindered by the fact that many other candidates have turned their focus to the rock solid, no nonsense, easy breezy, no sweat, drama devoid, no pressure job at Princes Park.
Still, should Clarkson, Lyon, McCrae, Voss, Leppitsch or even Rostov apply for the role, it is imperative that the brass in the boardroom cease the in-fighting, smooth their suits and come to a collective consensus of what it is they are looking for from their 20th steward.
Having blooded a league high nine kids this season, it was obvious to anyone with a mildly operational frontal cortex that a record-equaling 16th flag was never on the cards for the Woodsmen this season.
Yet, this unearthing of talent across the park in the form of Oliver Henry, Beau McCreery, Finlay Macrae, Jay Rantell, Caleb Poulter, Tom Wilson, Trent Bianco, Jack Ginnivan, Anton Tohill is enough to have one-eyed Pies grinning and those that are in line for the job of leading them comfortable that they won't be working with a surfeit of untried names.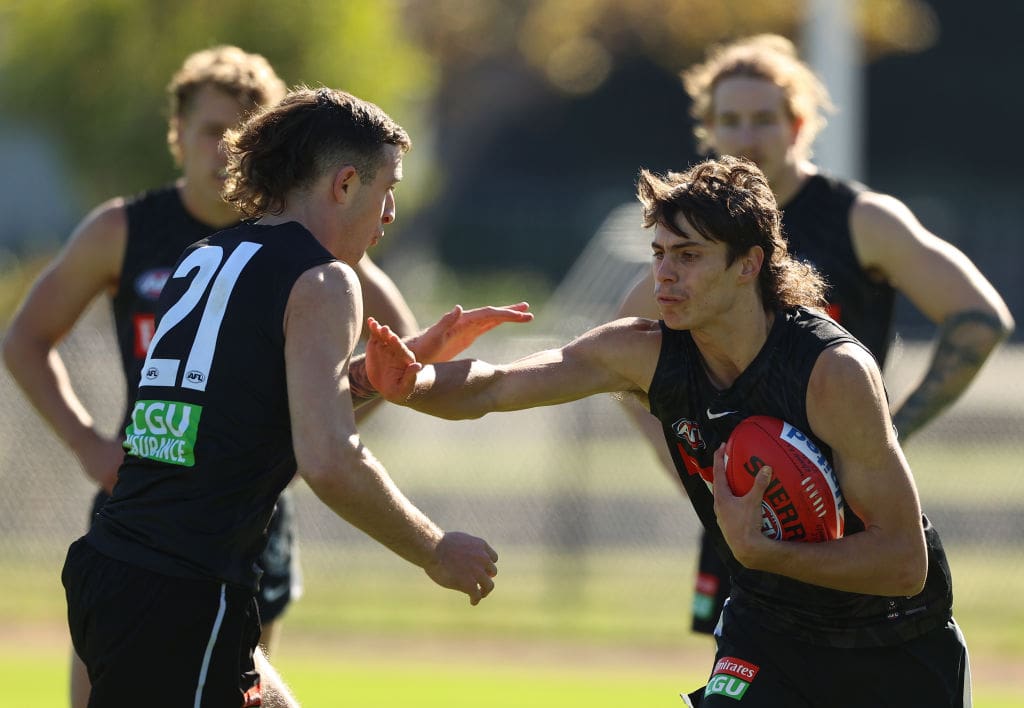 The impending injection of son-of-a-gun Nick Daicos is also set to see stereotypically hindered smiles on show up and down Smith Street this summer.
Whether the club wants a coach that will continue to throw the magnets about is their prerogative, as it is their choice to pick one that sticks the course started by Buckley in Round 1 and completed by his interim predecessor, Robert Harvey.
If their pick remains the latter route and should they choose to remove the reins from the St Kilda legend's hands, then the obvious replacement for those that earn a crust between Brown and Korda's pattycaking should be that of Craig McRae.
After completing an at times unheralded playing career in the sunshine state that saw him hang his boots above a mantle containing a trifecta of premiership medallions, the South Australian embarked on a coaching career that has taken him to Tigerland, back to the Lions and a lodging at the Hawks' eyrie.
After steering the development of Richmond's list for the better part of a decade, McRae has proven he has what it takes to make hay from the names that he is asked to work with. No more was this evidenced than by his ability to steer the Tigers' VFL side into a pair of Grand Finals in 2017 and 2019 respectively.
Should the Magpies also desire further aid for the 47-year-old in the box next season, they could do a lot worse than to contact the coach who trumped McRae the first of these deciders and a man who was ironically an extra in the aforesaid film, Gary Ayres.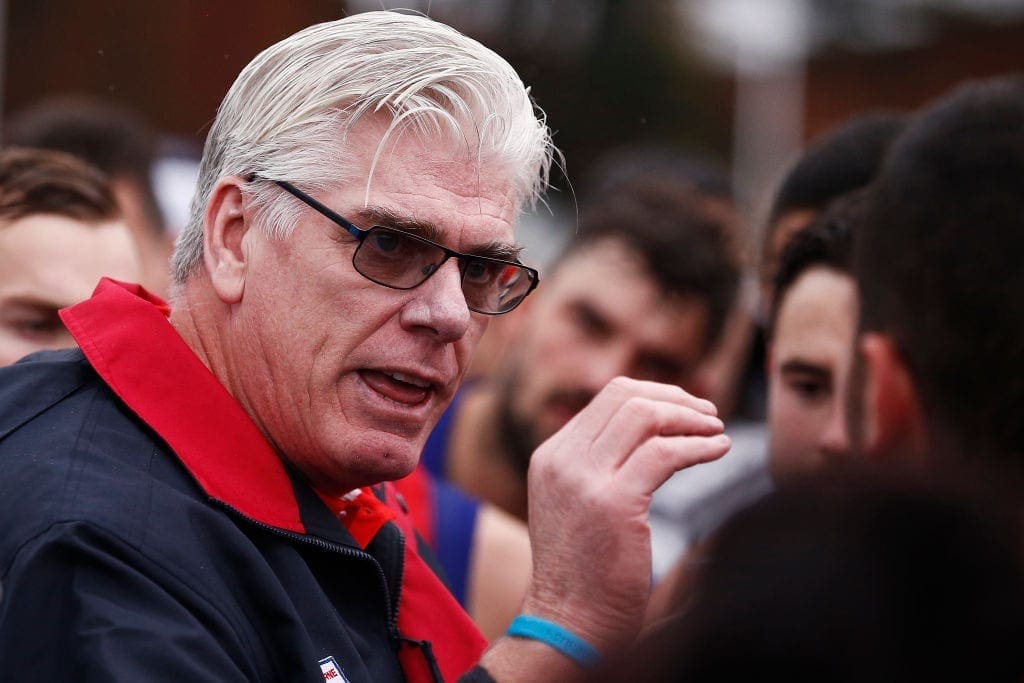 Although a plan of employing the pair sits further left than Bob Brown in an armchair, both McRae and Ayres have proven that they are able to coach kids within programs that are spectacularly less funded than that of Collingwood's.
With a list that is geared towards the future, it makes sense that those who have a handle on how to guide names similarly aged to the Magpies' chicks should be afforded an opportunity to rise to the occasion.
Still, a move of this magnitude should only be made if they are unhappy with what Harvey has dished up across his stint, as it is no use going to the market if the stock on the shelves is inferior to what is currently in their pantry.
Despite the popular view that the club that has coveted Buckley like a demigod for the past three-decades should be looking to move on from the man and his disciples, Harvey should not pay a price simply for his association, as a decision to part ways with him must only be made if a direction unlike the last two-months is sought.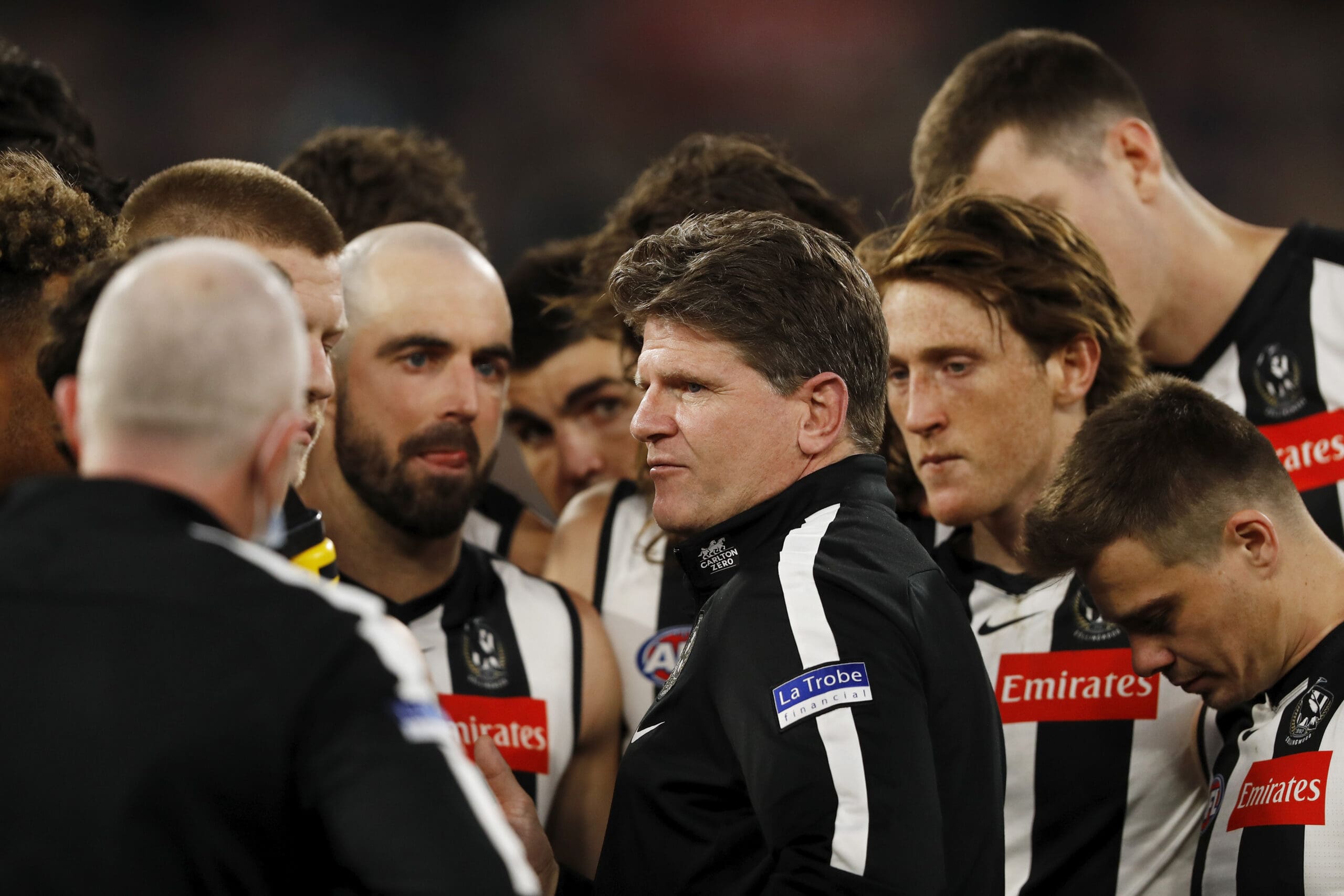 With arguably the loudest and proudest side in the league looking unlikely to mount a sharp climb back up the ladder, further top-end talent will fall onto their list, so a slow and steady approach to development like the men from Arden Street would make sense.
SEE ALSO: Every non-finalist's blueprint for success in 2022: North Melbourne
Whoever takes on the role of senior coach at the Holden Centre next season should do so without looking to break the team's youth like brumbies, but rather to shepherd their potential to fruition.
The fruits of this labour will only be born with patience, and any move to hurry the process is likely to see aggrieved supporters spitting sour mouthfuls after biting through unripe flesh.
Instability off-field is likely to remain for a period yet, so adding further chaos to this with an inappropriate coaching appointment and a view to rush on-field growth is certain to see black and white feathers sink further into the quicksand.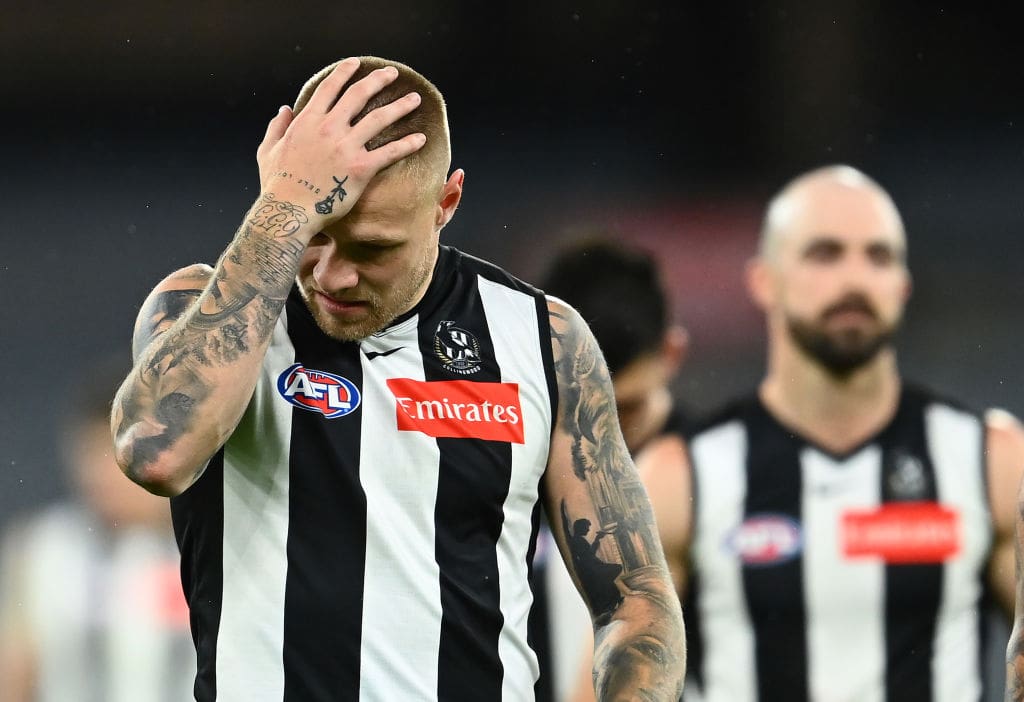 History buffs will tell you that Tom Hafey - the first coach at Victoria Park that never ran out of the home dressing rooms - took a youthful Pies' list from aniseed sweets to Lindt delights across the a single off-season in the late-seventies, so at least you have some fuel for daydreaming there, Magpie Army.

The premiership is unlikely to be a cakewalk for a while yet, but at least the right bandmaster might soon be in place to have you boogying wildly and imbibing irresponsibly in Septembers yet to dawn.