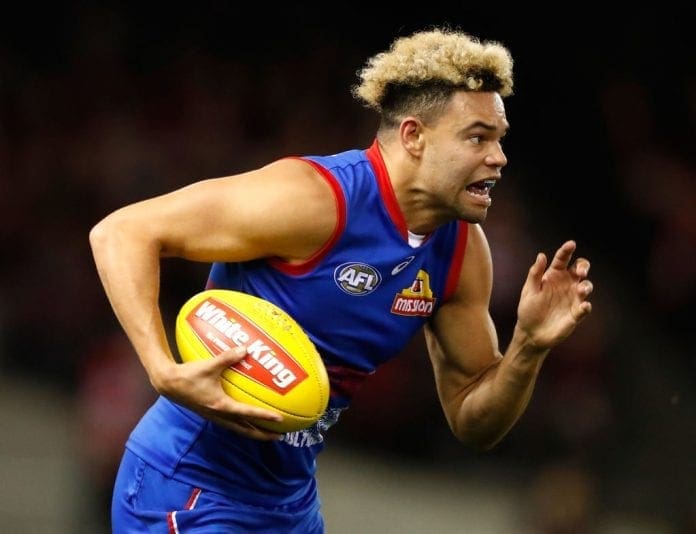 The Western Bulldogs notched their first win for the season on Thursday night, defeating the Brisbane Lions by 14 points. But perhaps the bigger takeaway from the game was Jamara Ugle-Hagan's five-goal haul after receiving racial abuse earlier in the week.
After booting his first, the young Indigenous forward paid homage to the famous Nicky Winmar moment, pointing to his skin.
READ MORE: Bulldogs forward Jamarra Ugle-Hagan speaks out on his public stand against racism
The 2020 number one pick kicked five goals, including one after the siren to end the night.
Bulldogs teammate Jason Johannisen praised Ugle-Hagan's ability to stand up and deliver after a tough week while speaking to CODE Sports.
"It's a bit poetic, for him to finish up with the ball," Johannisen told CODE.
"It's obviously a very emotional week, and we want to stamp that stuff out and make this a safe environment for everyone to come to the footy. It just goes to show what type of character he is."
It's been a rough start to the season for the Bulldogs, losing the opening two games by over 50 points each, but a scrappy win over an often touted premiership favourite has given them the kickstart they've needed.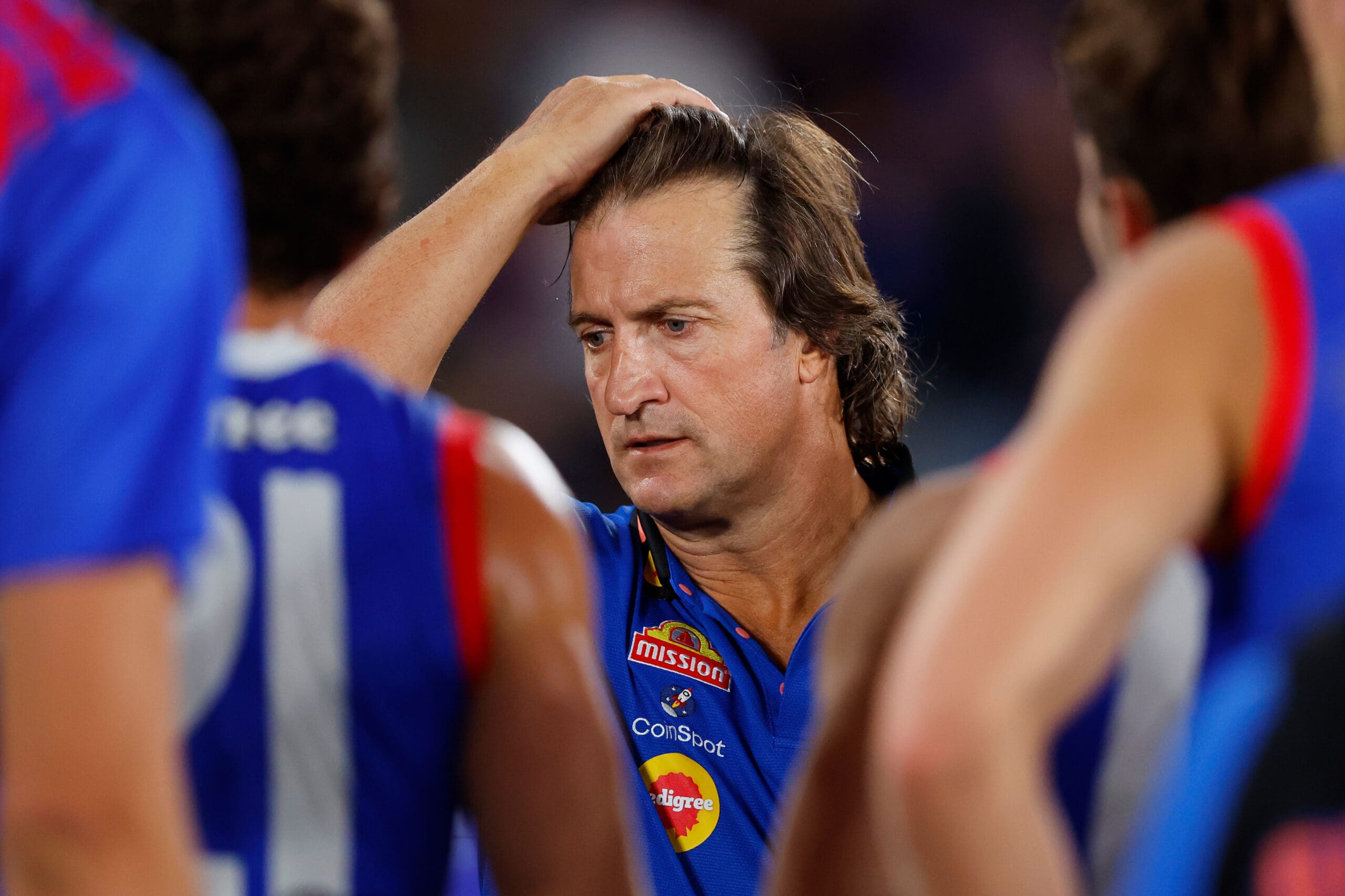 The 2016 Norm Smith Medallist says the club went away from what they know in the first two rounds, which is pressure, and pointed to that being the key area of their game.
"It's a real soul win. Back against the wall for the last two weeks. The disappointing thing is we went away from what works for us. Tonight we were able to bring that," he said.
"It was pressure. The first two rounds we probably gave the opposition too much time and space. We went away from what we trained all pre-season and we didn't show up."
As for the 30-year-old's game, he gathered 15 disposals and nullified Charlie Cameron, keeping him to 1.1.
It was a much better performance than his previous showing in Round 1, where he struggled up forward, managing one goal from six disposals.
Coming off a calf injury in the pre-season, coach Luke Beveridge said Johannisen played too soon and was subsequently dropped to the VFL for Round 2.
A successful return should see him remain in the team, where he believes he can offer something wherever needed.
"My intention is always to do what's best for the team, no matter what role I'm in," Johannisen said.
"I had an interrupted pre-season, so I came and played against Melbourne in round one and didn't really make an impact. I just went back to the VFL and got some match fitness there, got my confidence back, and Bevo instilled a lot of belief in me to come back in after one week in the VFL and gave me a job on Charlie Cameron.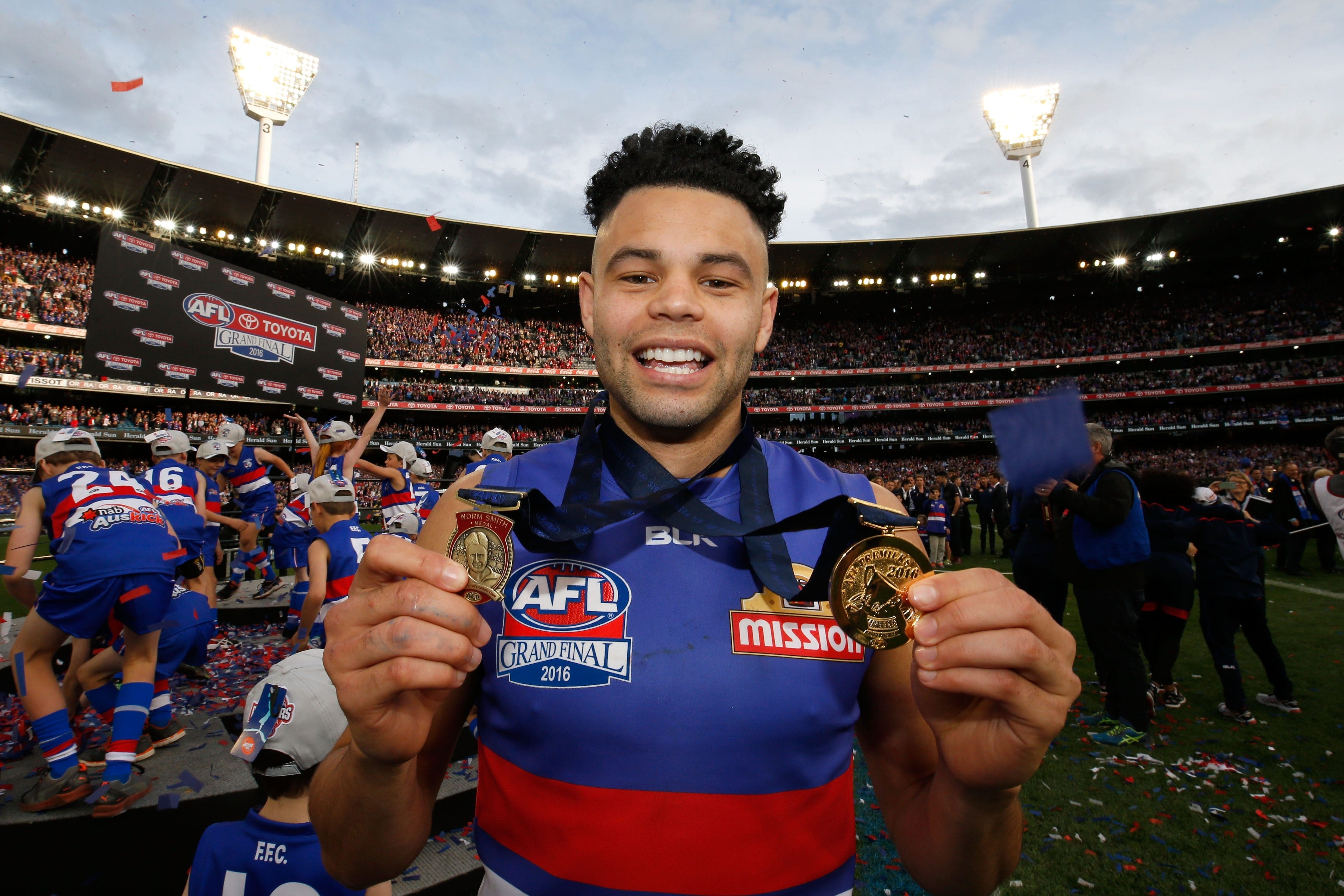 "I'm happy to play any role in this team, whether it's forward or back.
"Happy to use my strengths in the backline but if he needs me forward, always happy to do that."
The calf issue was a little niggle to the start of his new two-year-deal, which he committed to after potentially weighing up a move to Gold Coast last year.
After managing only eight games last year, the veteran Bulldog had interest from the Suns, and he revealed to CODE, how far things went with them.
"I did a tour and everything, just to weigh my options up," he said.
"No intention to actually sign, just to have a look and make sure I made the right decision for my family. But the Dogs are my family and that was always going to be the case
"It had to be perfect. I have two kids. At the end of the day, I wanted to stay at the Dogs. And there was ongoing talks about a contract, which was good. It had to be absolutely perfect for me to even think about it.
"It's nice to get some interest but happy to be here, and hopefully can play a role and get this team where it wants to go."
The Bulldogs attention now moves to next Saturday, where they'll come across Richmond, and after that they'll see a fortnight away from home, playing Port Adelaide and Fremantle. Against the latter, they would be hopeful they can avenge their elimination final loss, that saw them cough up a 41-point lead.