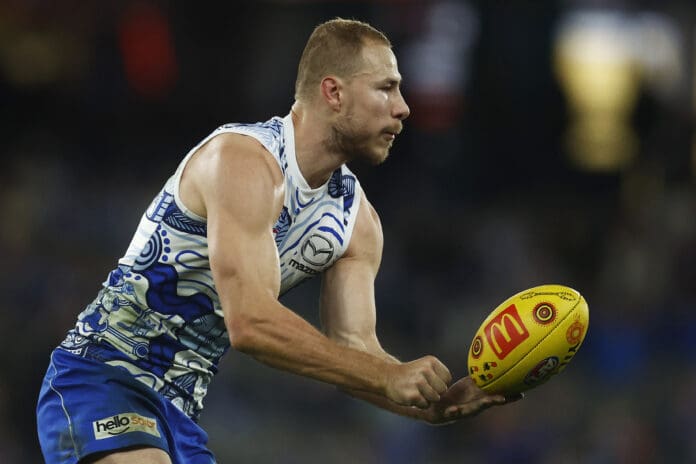 Less than 24 hours after his club received further draft boosts, North Melbourne head coach Alastair Clarkson has claimed his side will hold onto free agent Ben McKay unless the Roos receive further first-round compensation.
Ahead of Monday's Brownlow Medal count, the AFL commission announced that the Roos could expect to receive a leg up at the next two drafts, as well as being afforded further lists spots for the second successive season.
Naturally, the league approved hand outs have drawn the ire of Clarkson's peers, with Geelong's Chris Scott and St Kilda steward Ross Lyon each shooting down the package as unreasonable. 
Speaking post count, Clarkson told SEN that the Kangaroos would play hardball in any McKay deal, claiming they club would not cough him up to rivals Essendon for anything less than an early pick.
"I mean, we just can't lose him for a back end of first-round or second-round pick," Clarkson stated.
"We'll see how that plays out, but hopefully the compensation will be somewhere at the top."
Earlier in his chat with breakfast radio pairing Garry Lyon and Tim Watson, Clarkson stressed that McKay's value had been built by the Roos, a cost that required dual compensation.
"It's a bit of a blow for us, big Ben going to the Bombers," the four-time premiership coach added.
"They're hard to find the big fellas, particularly in the back end.
"If you look at all the good sides, they've got that big fella that can play on the big force for the opposition or intercept mark the ball.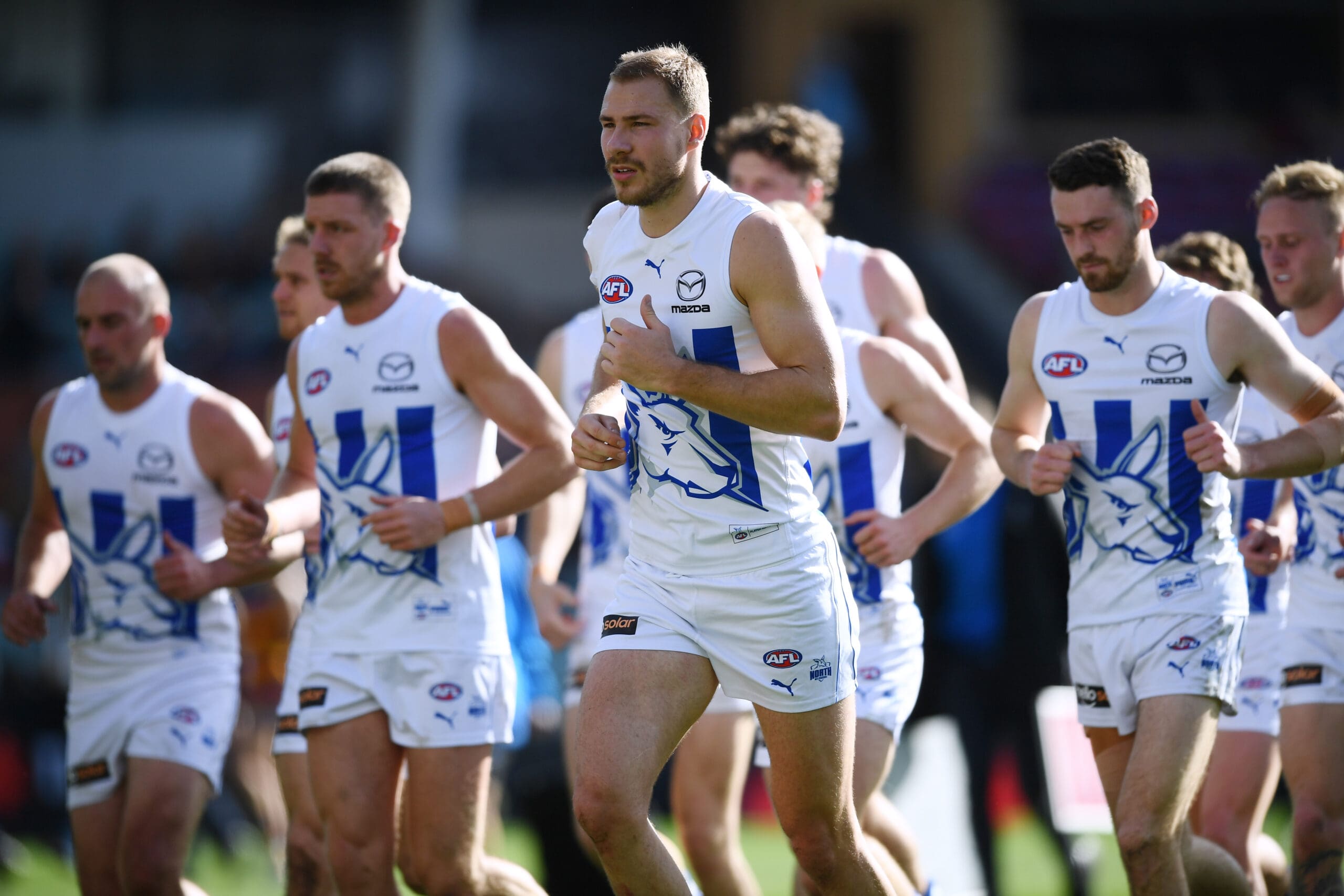 "We spent seven years actually building Ben up to be the player that we thought he could be for the next seven and now he goes to the Bombers.
"If you had ready-made replacements in the draft … the next two drafts are really midfield dominant and probably the area of the ground where we're not too bad at the club is actually in the midfield.
"We're bullish about where we can go, but it's just going to be a slow build, I think."
At present, North Melbourne are currently armed with picks 2, 14, 19, 40, 52, 60 and 77, however, following further wheeling and dealing at the trade table next month, this hand is almost certain to look stringer ahead of November's national draft.