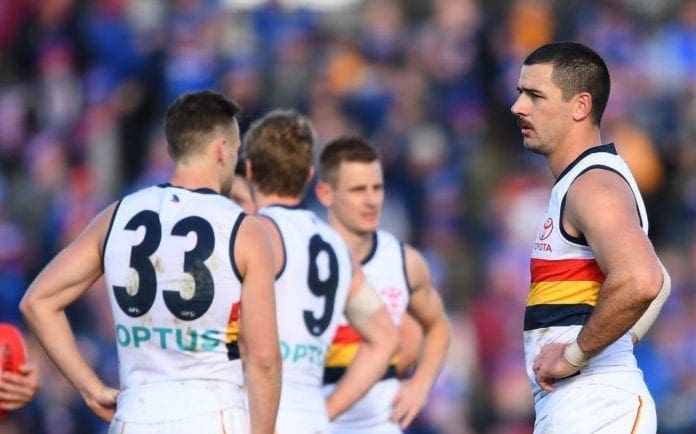 Adelaide star Taylor Walker is set to sit out the remainder of the 2021 season and will miss the opening three rounds of next year following an investigation into a racial slur made by the former Crows captain.
Along with the ban, Walker will also donate $20,000 to an Aboriginal and Torres Strait Islander Program in South Australia and will be required to undertake an education course, both requiring AFL approval.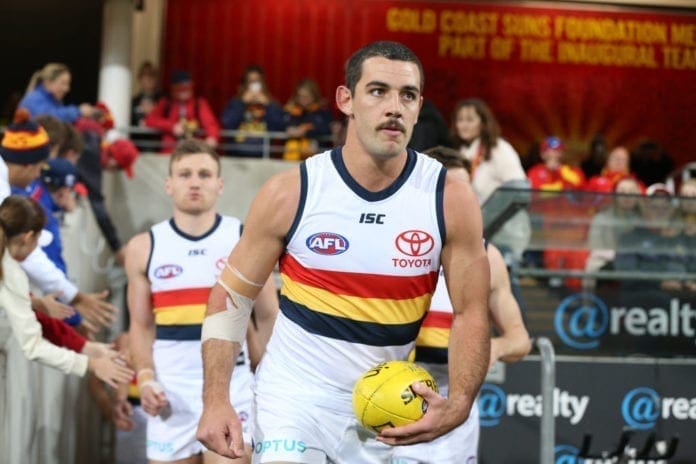 In a statement released by the AFL on Friday, Walker addressed an apology to North Adelaide player Robbie Young and an Adelaide Crows official, expressing his shame in his actions.
"There is no excuse or justification for the words I said," the statement reads.
"They are unacceptable and I take full accountability for that. I am deeply ashamed. I did not intend to cause harm, but I know and understand that I have caused deep hurt to the official who reported the matter and to Robbie Young, to both of their families and to the wider Aboriginal and Torres Strait Islander community.
"I apologise to all of them and to the Adelaide and North Adelaide Football Clubs. I ask that you respect the wish of the official who reported this matter not to be identified.
"Today's process has led to a deeper understanding of the hurt that I have caused, and I am embarrassed, ashamed and remorseful.
"The official who reported this showed courage and leadership in calling out what I said, and I am determined to do what I can to emulate his actions. I want to be an active participant in addressing racism in our game and the wider community.
"This starts by educating myself so I can influence others and make a positive difference moving forward. I know I need to back up my apology with action, and this is my commitment."
Walker is also set to address his teammates and staff in the coming weeks, as well as players from North Adelaide.
Young and the Adelaide official are understood to have both accepted Walker's apology.