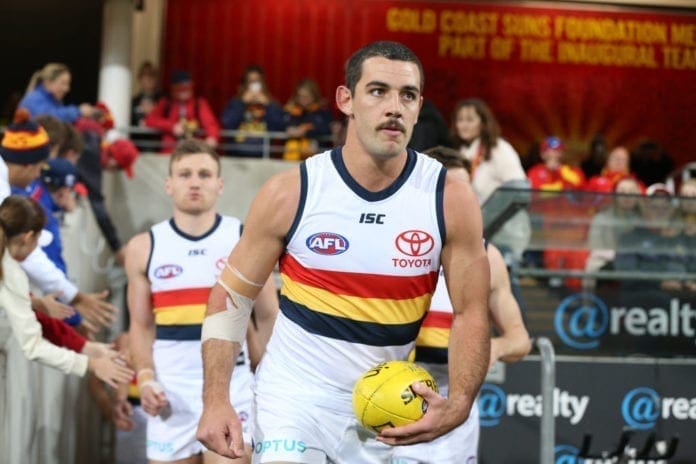 Adelaide forward Taylor Walker is reportedly being investigated by the AFL integrity unit for an alleged racial slur made in a SANFL match earlier this year.
According to The Age's Peter Ryan and Sam McClure, Walker has come to the attention of league investigators for an alleged comment made to a Crows teammate during the match between Adelaide and North Adelaide last month.
It is alleged that Walker made a comment about North Adelaide player and former Saints forward Robbie Young during a quarter-time huddle in the match.
Players and officials near the Crows' huddle are understood to have heard Walker's comment, bringing the alleged remark to the attention of the Crows, per The Age.
The AFL are currently undergoing an investigation into the matter to determine any facts in regards to the allegation.
MORE TO COME