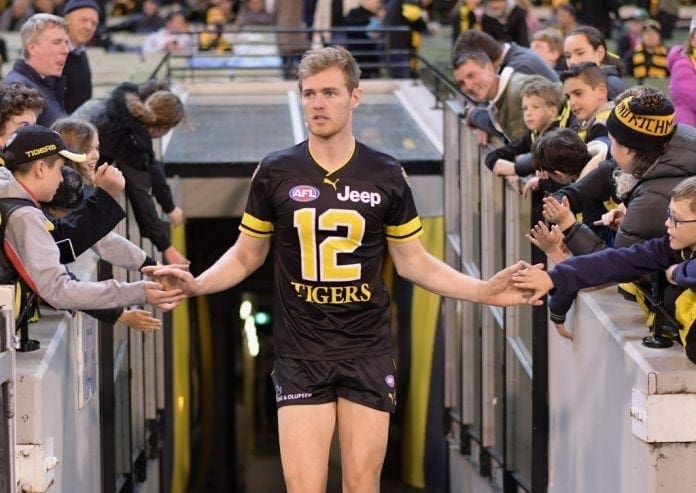 There are reports that Richmond defender David Astbury is suffering from an illness as the Tigers are set to face Collingwood tonight in a blockbuster preliminary final.
The 27-year-old has stayed away from teammates and was sent home from training yesterday as he as been suffering from a flu-like virus all week.
Astbury has until later today to be fit for the game. If not, Ryan Garthwaite is the likely replacement if he doesn't get up.
The Richmond medical department aren't to concerned about the situation as Astbury will be given the day to rest up and get right before the call is made.
Astbury has only missed two games due to an Achilles and ankle injury this season. For both games, he was replaced by Garthwaite as he only played two games this year.