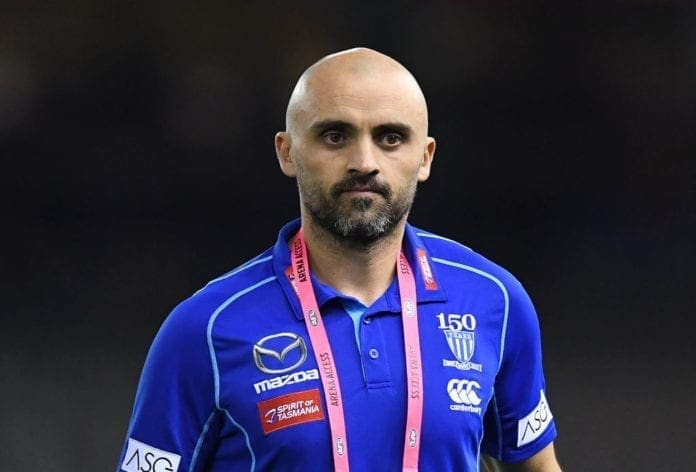 Former North Melbourne player Nick Dal Santo is concerned about the direction of the football club.
The Kangaroos have culled 11 players from their list and there is talk that veterans such as Ben Brown, Shaun Higgins and Todd Goldstein could also be on the way out of Arden Street at the end of the season.
The Roos plan to trigger an aggressive rebuild off the back of a three-win season, a tactic that Dal Santo is concerned about the club undertaking.
"At football clubs, when you're winning life is good and when I was there, we (played finals in all three years) so winning papers over a lot of issues that may have been there," Dal Santo said on SEN's Crunch Time.
"Yeah I am a bit concerned. I've got some friends who are still playing football and are not enjoying their time and are looking elsewhere but more than that, six coaches have gone as a result of the changing landscape.
"I'm concerned on a greater scale than what that footy club was for me for a few years."
The Kangaroos also let go of six assistant coaches, including Jade Rawlings who had two years to run on his current deal.
Rawlings' manager Liam Pickering told SEN's Crunch Time that he was "staggered" by the departures of almost all of Rhyce Shaw's assistant coaches.
"I don't know what message they're selling their players and supporters," Pickering said.
"They go and get Jade Rawlings and give him a three-year deal as a senior assistant and now he's gone, all the blokes that Rhyce Shaw has brought in are now gone so there must be some cunning plan that I'm not across.
"It sounds to me like the board (are pulling the strings), I don't know officially but I was staggered by the Jade Rawlings (sacking).