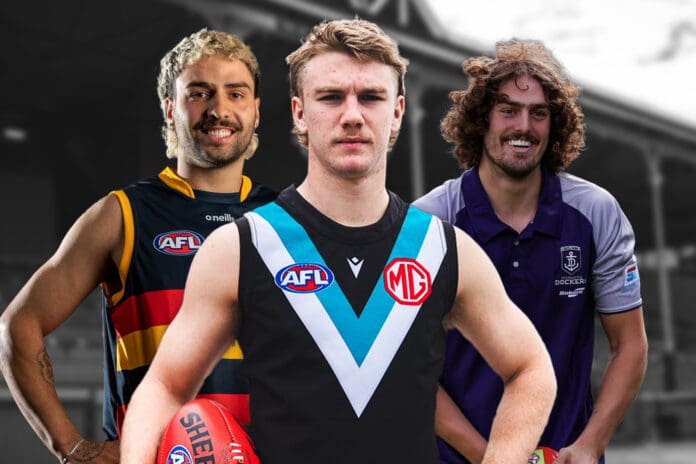 In just over a month's time, Christmas will come early for the next generation of AFL footballers with the staging of the 2022 National Draft.
For 80-90 players, excluding a few recycled types who will get another chance in the Rookie Draft, their boyhood dreams will be realised when they get added to an AFL list.
But what has become of the draft? Thirty-six years after it was first introduced in its current form, is it serving the purpose that was originally intended?
If the last trade period is anything to go by, the answer would have to be: "It's not very clear".
Theoretically, the draft was introduced as a key pillar of the league's equalisation policy, whereby every club wouldn't have to wait years and years before becoming a realistic chance of contending for a premiership.
But that ethos is being severely undermined by the epidemic of "homesickness" which has swept the league in recent years, and perhaps reached fever pitch in 2022.
Sure there are examples in the distant past of top draft picks who all made swift departures from their original clubs, such as Nathan Buckley, Anthony Rocca and Jeff White, but we haven't seen anything like what took place this year.
Reigning No.1 draft pick Jason Horne-Francis failed to see out 12 months at North Melbourne before taking flight and heading back home to Port Adelaide.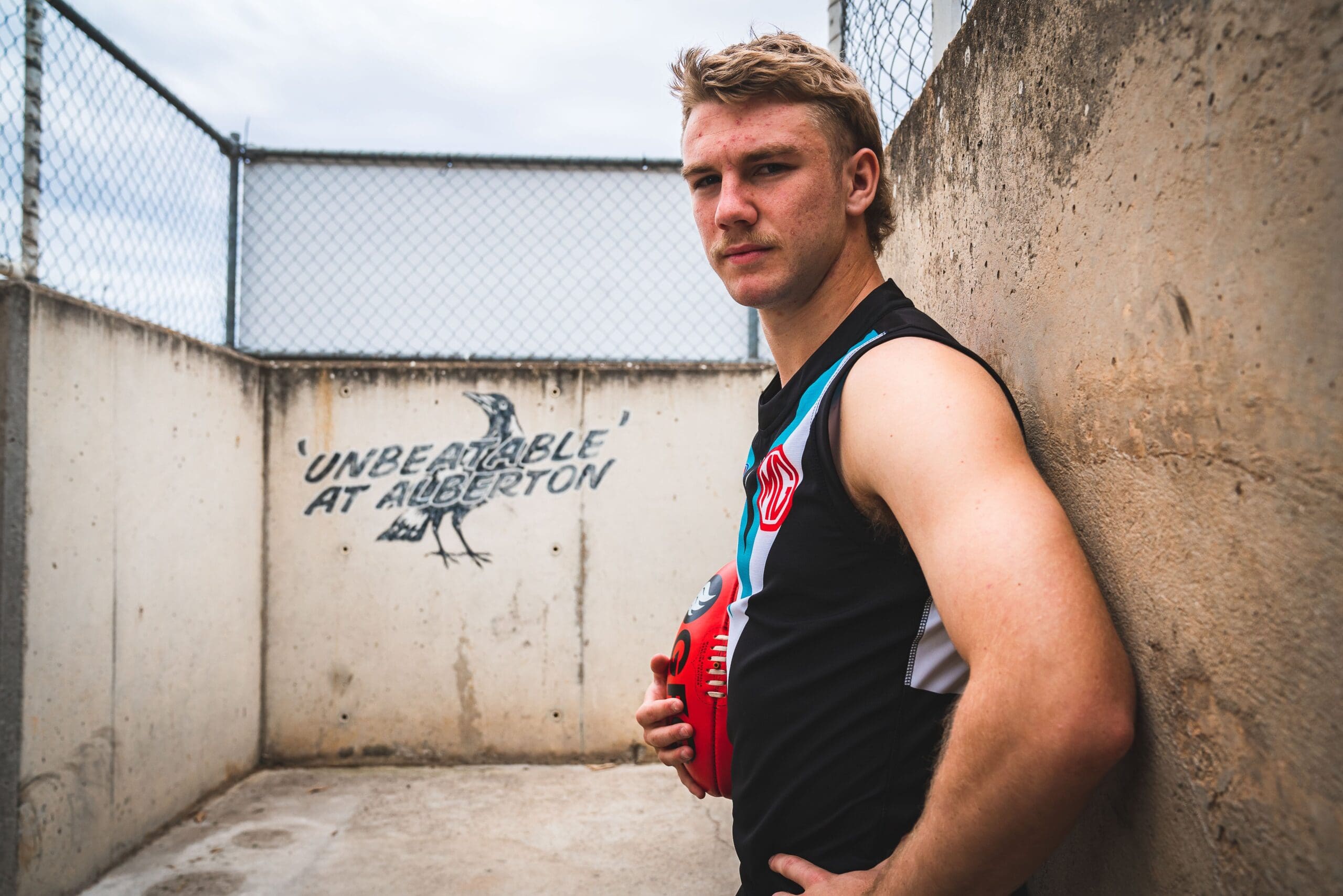 Melbourne premiership star, and former No.3 draft pick, Luke Jackson decided three years on the eastern seaboard was enough for him and returned to Perth to play for Fremantle.
Jackson's predecessor as third pick, Izak Rankine, exited the sun and surf of the Gold Coast after just four years, with the exciting small forward also returning to his home state to play for Adelaide.
Meanwhile, the No.12 pick from only two years ago, Tanner Bruhn, pulled the parachute cord and left Greater Western Sydney to be back in his native Geelong, and perhaps the most laughable example of the "go-home factor" saw Collingwood forward Oliver Henry fly the Magpies' nest, also after two years, to be back home in Geelong with the Cats – seriously.
"It's more about Ollie getting the most out of himself and in the right environment. He feels that going back to Geelong he will be able to do that," Henry's manager Tom McConville told AFL Trade Radio this month with a straight face.
All five players are former first-round picks from the last four years, and all five successfully requested trades.
It just ain't right. Thank goodness for those players that none of them hailed from the Northern Territory, Tasmania or ACT, otherwise they wouldn't have a home club to return to!
Imagine for a second that these athletes wanted to pursue professional careers at the highest levels of basketball, soccer, golf or tennis – I think you'd find the "go home factor" would be non-existent.
Free agency has definitely fuelled this worrying trend of entitlement, whether by introducing the threat of leaving for nothing, or the inference of threatening to leave for nothing eventually, which invariably forces clubs to cut their losses and extract the best value by facilitating a trade prematurely for a disgruntled player.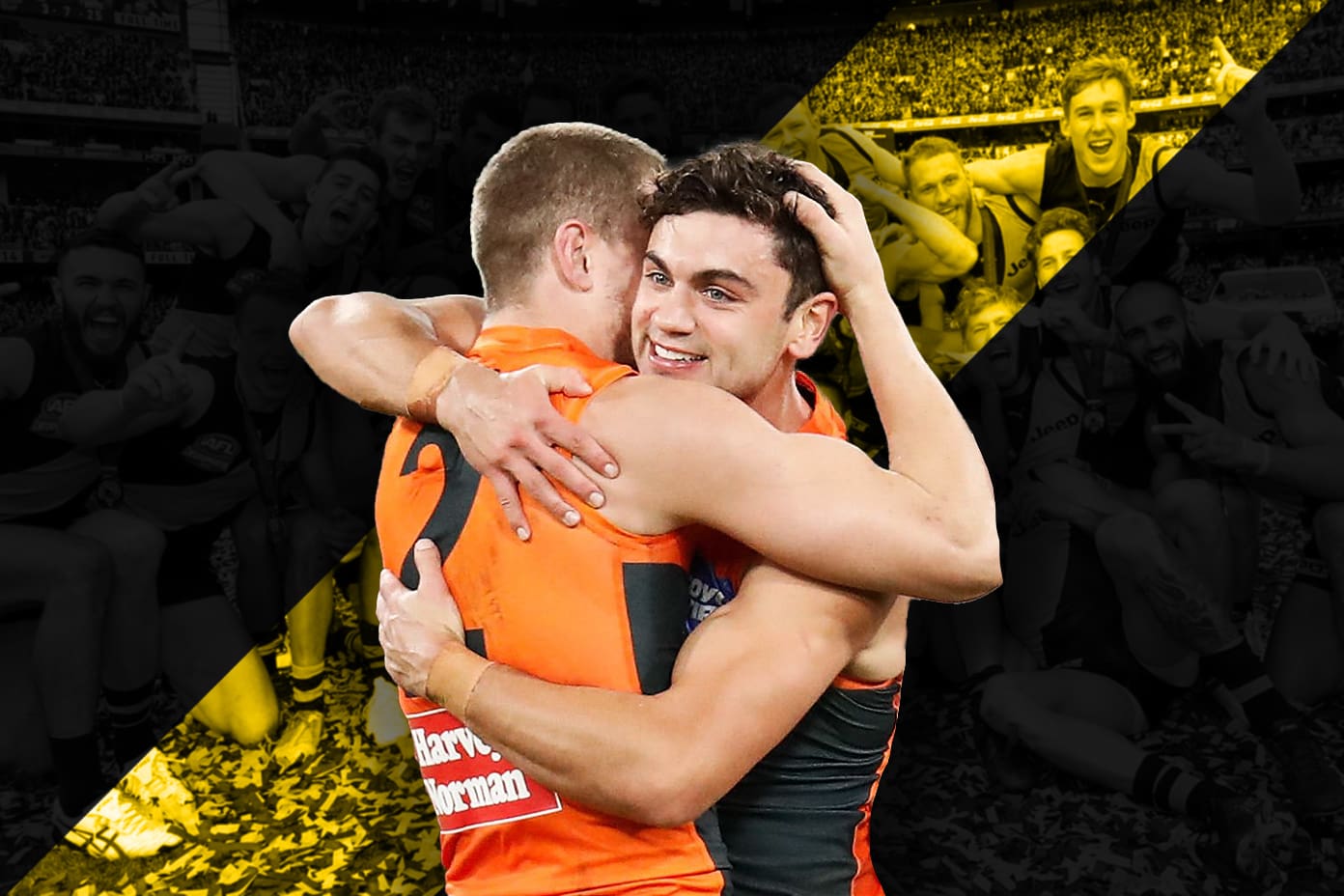 But the by-product is that it further compromises an already-compromised draft that also features father-son and academy picks.
And on the flip side, expansion clubs GWS and Gold Coast continue to get pillaged.
This year alone, the Giants lost Tim Taranto (Richmond), Jacob Hopper (Richmond), Bobby Hill (Collingwood) and Bruhn.
It prompted GWS football manager Jason McCartney to make the startling admission that his club has had to change the way they recruit players in the draft.
"When you're an interstate club and the draft board is predominantly, at the top end, looks like it's littered with Victorian talent, you've got some risk there," he told AFL Trade Radio.
"You might think it's fine that you just pick this player and you get them into your environment and your system, and it's all fine, but if there's apprehension about a player right from the word go about making the move interstate and they may go home, you just can't take the risk unfortunately.
"The draft board for us, and maybe some other interstate clubs, it's not the same draft board (as the Victorian clubs). And that's OK, that's the reality. We're not complaining about it. So we do have to look at things a little bit differently.
"Everyone can throw up the players, and we love all the players that have been talked about, but there's some we can't pick. That's the reality."
A club not taking the next-best player because he is a flight risk? That is the very definition of a compromised draft.
The concept of equalisation in the AFL has always been viewed with cynicism by footy fans, with the advent of free agency making it easier for the best available players to join the best clubs, and widening the gap between the best and worst clubs even further.
After all, in the last 18 seasons, only eight clubs have tasted premiership success.
Of course, the way a club runs its operations also plays a key role in whether it is successful or not.
But if the trend continues of youngsters packing up and leaving the club that drafted them after barely developing a distinct odour in their locker, and eventually picking their club of choice, the league might as well come full circle, consider reverting back to zones and undoing all of the equalisation attempts it has tried to implement for more than three decades.