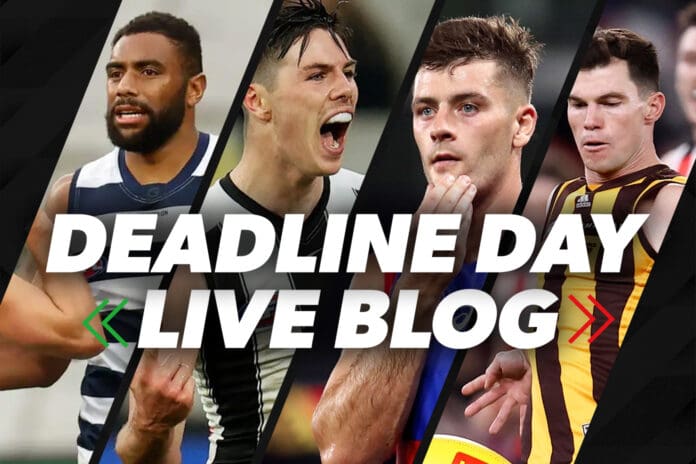 With plenty of moves still to be made before the annual AFL trade period wraps up, Wednesday is set to be a hectic day on the trading floor.
The AFL trade period deadline is at 7:30pm (AEDT) on Wednesday, October 12.
Before the final siren sounds and the league's 18 clubs turn their eyes to the draft, stay up to date with all of the names that are set for fresh starts in 2023.
Refresh this page for live updates.
SEE ALSO: Zero Hanger's Trade Centre - stay up to date with all of the news and views

7:33 PM - DONE DEALS FLYING THROUGH
A number of deals have landed at the bell, with 7 News reporting four more players have swapped clubs.
7:15 PM - DONE DEAL - Josh Dunkley traded to Brisbane
Western Bulldogs midfielder Josh Dunkley has been traded to Brisbane, with the Lions set to hand over an array of picks for the Victorian after lengthy trade talks.
According to multiple reports, Brisbane have handed the Dogs Pick 21, their future first-round pick, their future second-round pick and a future fourth (tied to Geelong) while the Lions also get a future third-round and fourth-round (tied to Melbourne)
Dunkley joins an elite engine room ensemble at the Lions, adding to Lachie Neale, Hugh McCluggage and the incoming Will Ashcroft.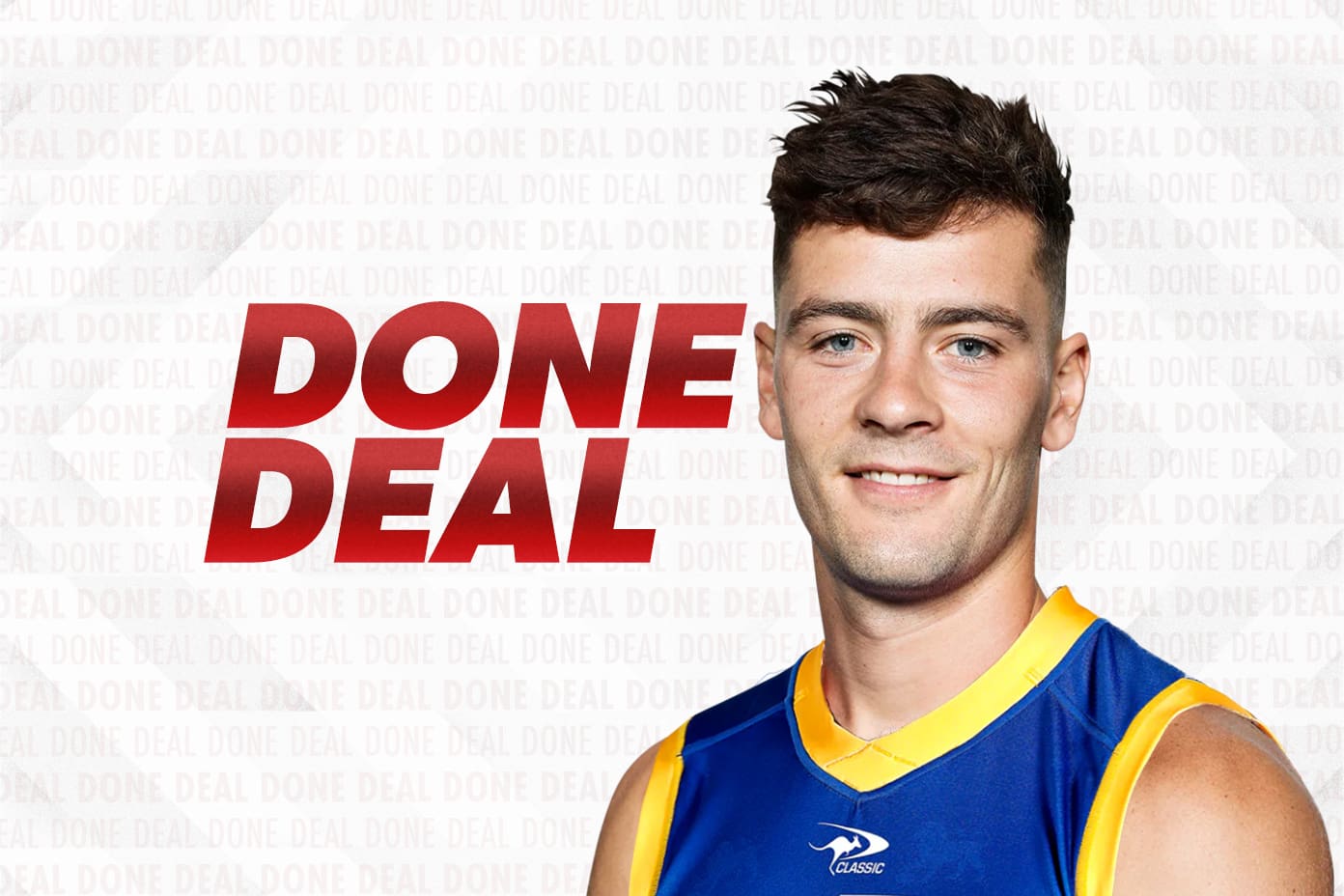 6:55 PM - Hunter Clark staying at St Kilda
Hunter Clark will see out the final year of his deal at St Kilda, with manager Paul Connors confirming his client won't be traded to North Melbourne.
A mutual interest between the Roos and Clark was sparked in 2022, however a deal between North and St Kilda failed to arise.
Connors confirmed to Trade Radio that Clark will stay at Moorabbin, with the Saints placing attention toward their youth.
Earlier reports suggested the Saints had offered Clark and Pick 9 to the Roos for their third overall pick at this year's draft. That offer, which is said to have included other picks, fell through.
6:45 PM - DONE DEAL - Lachie Hunter joins Melbourne
Western Bulldogs wingman Lachie Hunter has joined the Demons, following teammate Josh Schache in heading to Melbourne on deadline day.
The Bulldogs have gained a future third-round selection for Hunter, however they are said to be paying a portion of his contract, according to multiple reports.
Hunter's contract was running until the end of 2024.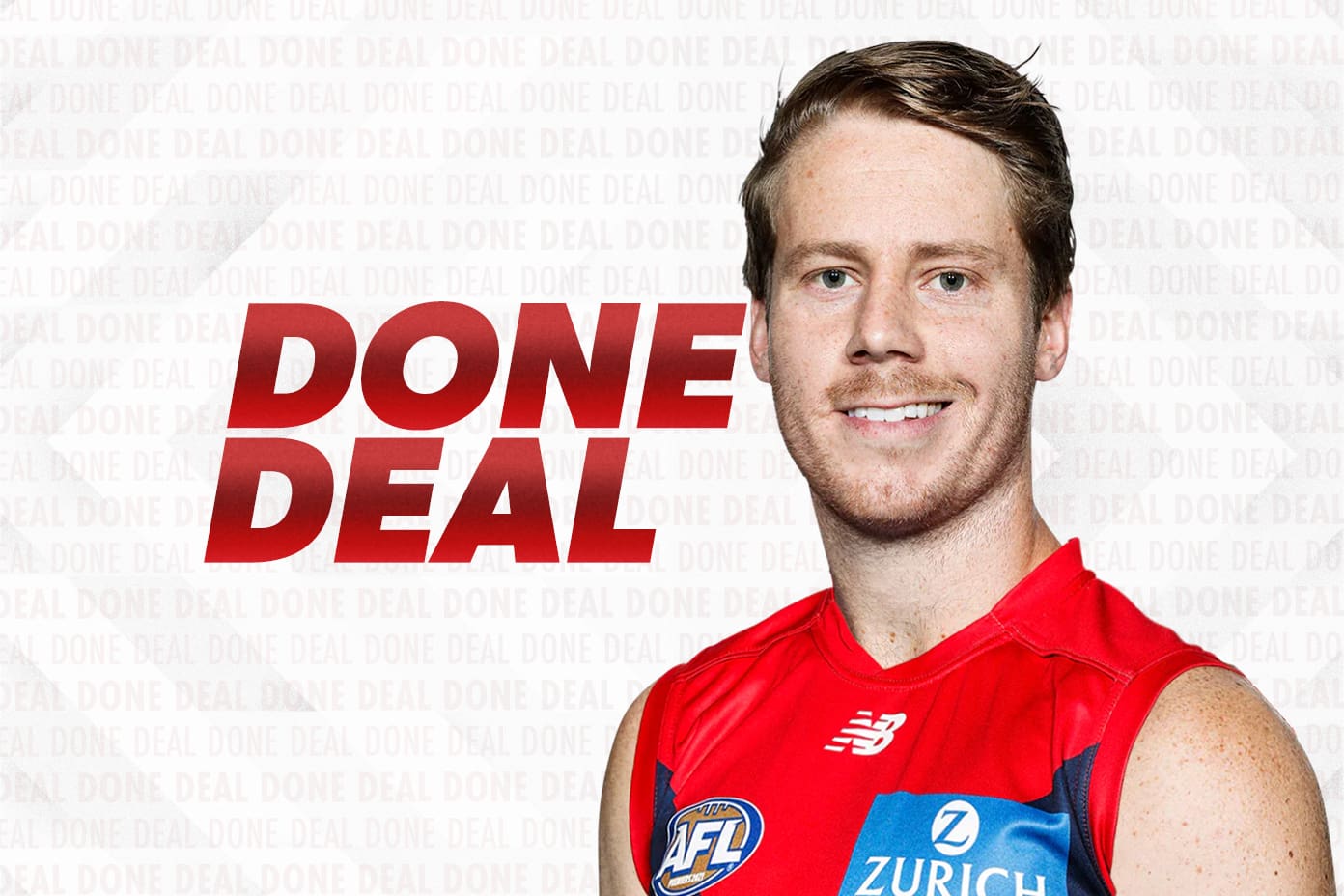 6:43 - Five-club deals falls through
A five-way trade that would have solved moves for several key players was reportedly raised during the late hours of the trade period, however an agreement failed to land.
According to AFL Media's Cal Twomey, Brisbane, Fremantle, Hawthorn, Gold Coast and the Western Bulldogs were involved in the discussions.
Fremantle would have recruited Jaeger O'Meara and Jeremy Sharp, while parting with Rory Lobb to the Bulldogs.
The Dogs would have sent Josh Dunkley to the Lions, while a number of draft picks would have also changed hands among the five clubs.
6:16 PM - Hunter "50-50 chance" to move, Dees trade in the works
Western Bulldog winger Lachie Hunter is still a chance to leave Whitten Oval, with his manager Paul Connors revealing the midfielder is a "50-50" chance to depart before today's deadline.
According to The Age's Jake Niall, the Demons could part with a third-round pick while the Dogs pay a portion of Hunter's two remaining deals
Speaking to SEN earlier on deadline day, Connors said his client is waiting on greater interest from a suitable club.
"Lachie (Hunter) and I have actually been having some good dialogue this week, he's spoken to the club, feels like a fresh change might be good for him," Connors said.
"It is late, but I would be suggesting he's a 50-50 chance to move.
"We've kept it quiet, we think that there's a little bit of interest for both parties."
5:57 PM - Ratugolea's Alberton dream fading
With 90 mins remaining in the trade period, Cat Esava Ratugolea's desired move to Port Adelaide is becoming more unlikely.
The Power have had Pick 33 on the table for Ratugolea for some time, however Geelong have stood firm in talks given Ratugolea's contract status for 2023.
With negotiations still at loggerheads, the Power have conceded an agreement is becoming unlikely.
"We're trying," Port Adelaide football boss Chris Davies told Trade Radio
"Clearly Geelong have got the whip hand there. We've had Pick 33 on the table for a couple of days and you know, Geelong are up to making the decision.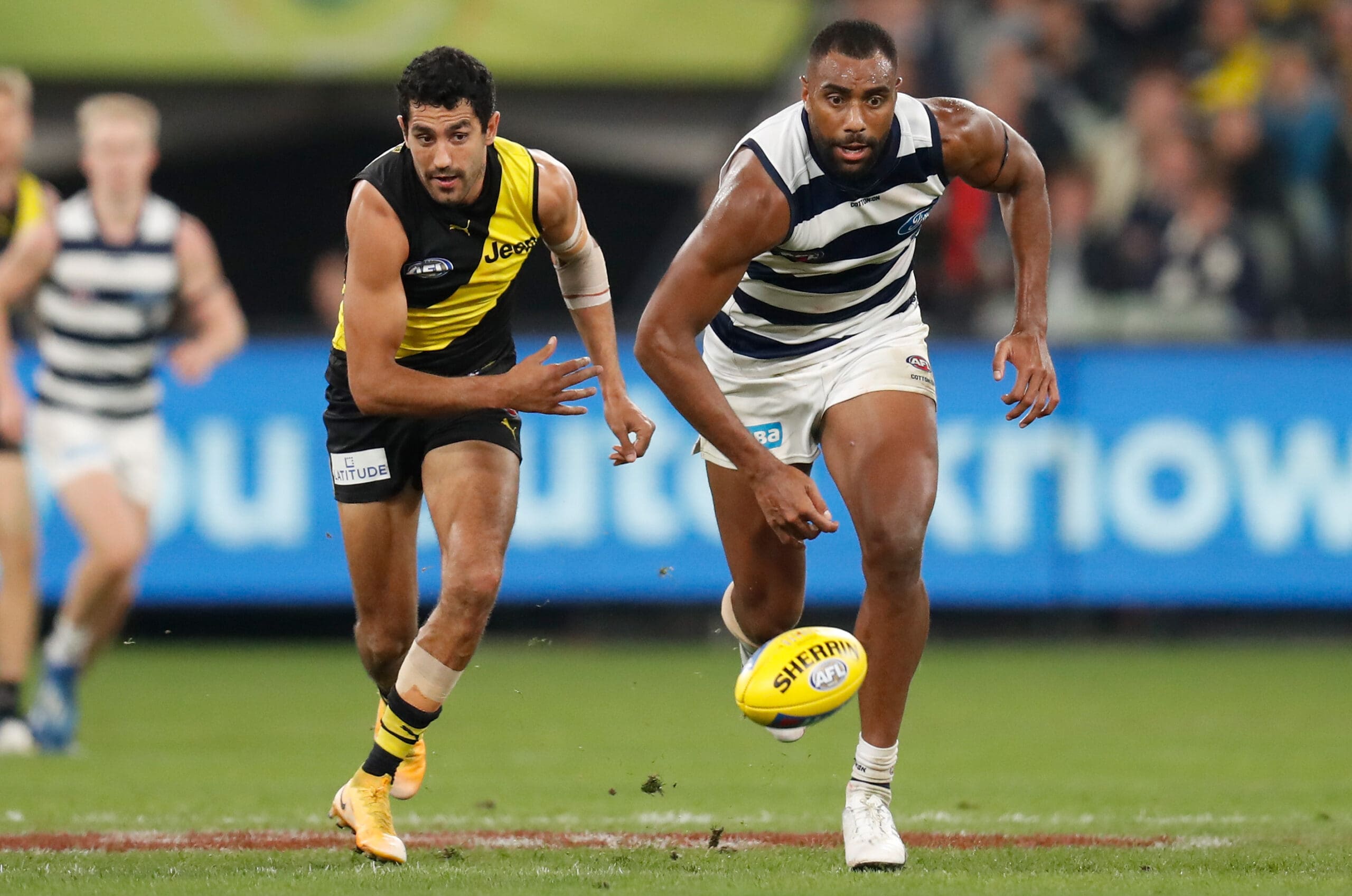 "We'll keep trying but I think the longer this goes on clearly the less likely it is.
"Let's say 50-50 for the moment. In half an hour's time it'll probably be less than that."
Should a deal fail to land, Davies revealed the Power will still look to add height to their backline, potentially using Pick 33 on key-defensive talent at the National Draft.
5:48 PM - Bombers open to parting with Pick 4
Essendon football boss Josh Mahoney has flagged the Bombers are open to discussions around their opening selection at the National Draft - Pick 4.
The selection is likely to be pushed back at least one spot in the queue after an expected bid no Brisbane father-son prospect Will Ashcroft, which could land atop the draft order.
After a quieter trade and free agency window than what we've come to expect from the Bombers, the Tullamarine club could open talks with rivals over moving back in the draft to gain multiple early selections.
"If an offer comes for pick 4. We'd be happy to entertain it, but we're also cautious of moving too far back in the draft," Mahoney told Trade Radio. 
Clubs are able to trade draft picks in the weeks prior to the National Draft at the end of next month even after the trade period's passing.
St Kilda have shown an eagerness to strengthen their position in the draft, currently placed at Pick 9 to begin their night.
Sydney, who hold Picks 14 and 17, are also open to engaging in trade talks around their first-round selections.
GWS (15 and 18) and West Coast (8 and 12) are other clubs to hold multiple first-round picks in 2022.
5:05 PM - North Melbourne-Hunter Clark talks reportedly "reignited", swap of top picks declined
Hunter Clark's murmured move to North Melbourne is understood to be "back in play", however an offer table from St Kilda to the Roos has been turned down.
AFL Media's Damian Barrett revealed that talks around Clark's potential move to Arden Street has been rekindled.
According to his colleague Callum Twomey, the Saints offered Pick 9 and Clark to the Roos in exchange for North Melbourne's Pick 3, with other selections potential part of the offer.
"There has been some movement from I guess the Saints' perspective on this one. North Melbourne's Pick 3 has been open for offers, I guess you could say since they moved back down the draft for Pick 2 and Pick 3," Twomey told Trade Radio. 
"My understanding is that the Saints are interested in packaging Pick 9 and Hunter Clark to get up to Pick 3.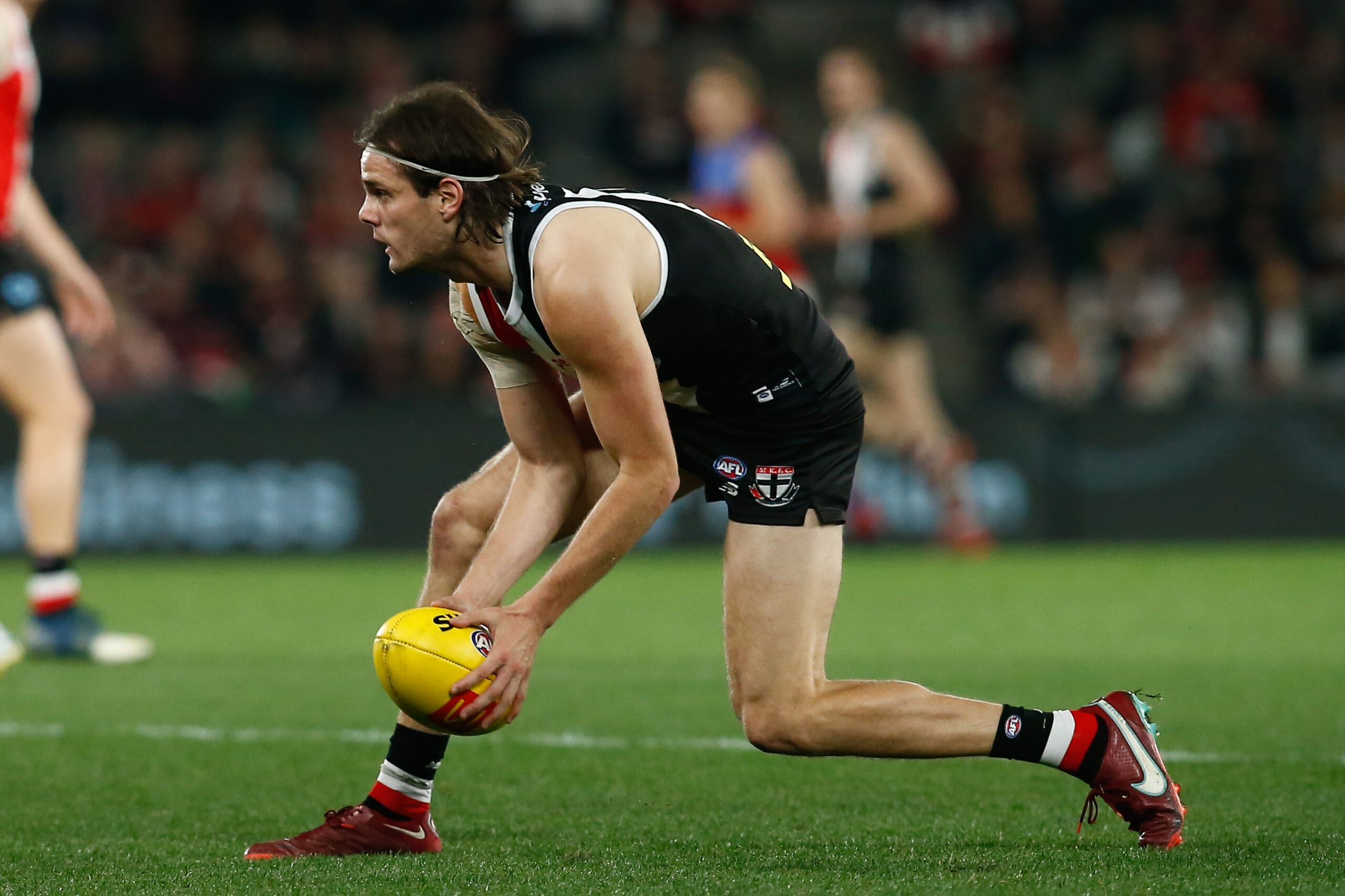 "Now there might have been some other picks thrown in there amongst that, but the Roos aren't going to do that.
"So that's just where that one sits on that front because clearly, the Saints are trying to get up to that high-end elite talent. They might be able to get one at Pick 9, but Pick 3 obviously is a really different part of the draft.
"So using Hunter Clark, who has had a keenness to get to North Melbourne, as a possible avenue to that but North Melbourne are not going to part for that one under that proposed deal."
Clark is contracted to St Kilda until the end of 2023.
4:48 PM - Lions' latest offer for Dunkley revealed
The Western Bulldogs have their eye on a trio of draft picks from the Lions as negotiations between the two clubs over Josh Dunkley continue.
The Lions are understood to have offered Pick 21 and their future first-round selection to the Dogs, an offer that is yet to satisfy the Whitten Oval club as the 7:30pm deadline nears.
According to News Corp, the Dogs have requested Brisbane throw in their own future second-round selection as part of the deal, hoping to secure all three picks.
Brisbane hold two future second-round selections, their own and Geelong's.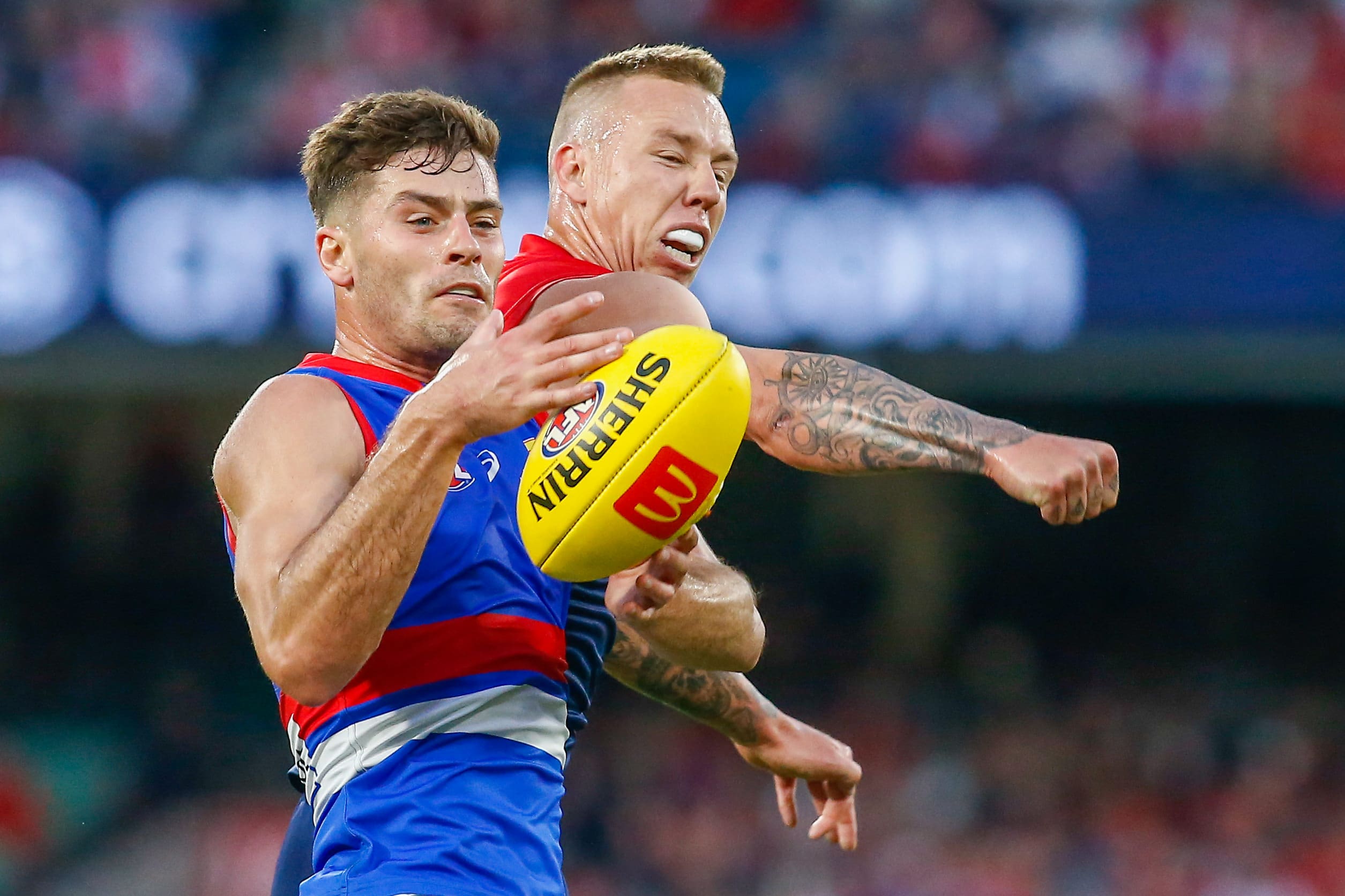 Brisbane previously requested Pick 39 to join Dunkley in heading to Queensland in a trade that would see only Pick 21 and their future first-round pick land with the Dogs.
The Bulldogs have made their demands clear that Dunkley would be traded for multiple first-round selections - a hand the Lions do not hold.
3:54 PM - Suns and Dockers a "fair way apart" on Sharp talks
Gold Coast list manager Craig Cameron has conceded fringe flanker Jeremy Sharp's move to Fremantle looms unlikely as clubs enter the final hours of the trade period.
Sharp has been closely linked to a move back to his home state of Western Australia despite being contracted, with Gold Coast understood to be requesting a future second-round selection from Fremantle for Sharp's services.
But as talks hit deadline day, Sharp's switch west is facing the reality of likely remaining at the Suns for another year.
"It's fair to say we're a fair way apart," Cameron told Trade Radio on Wednesday.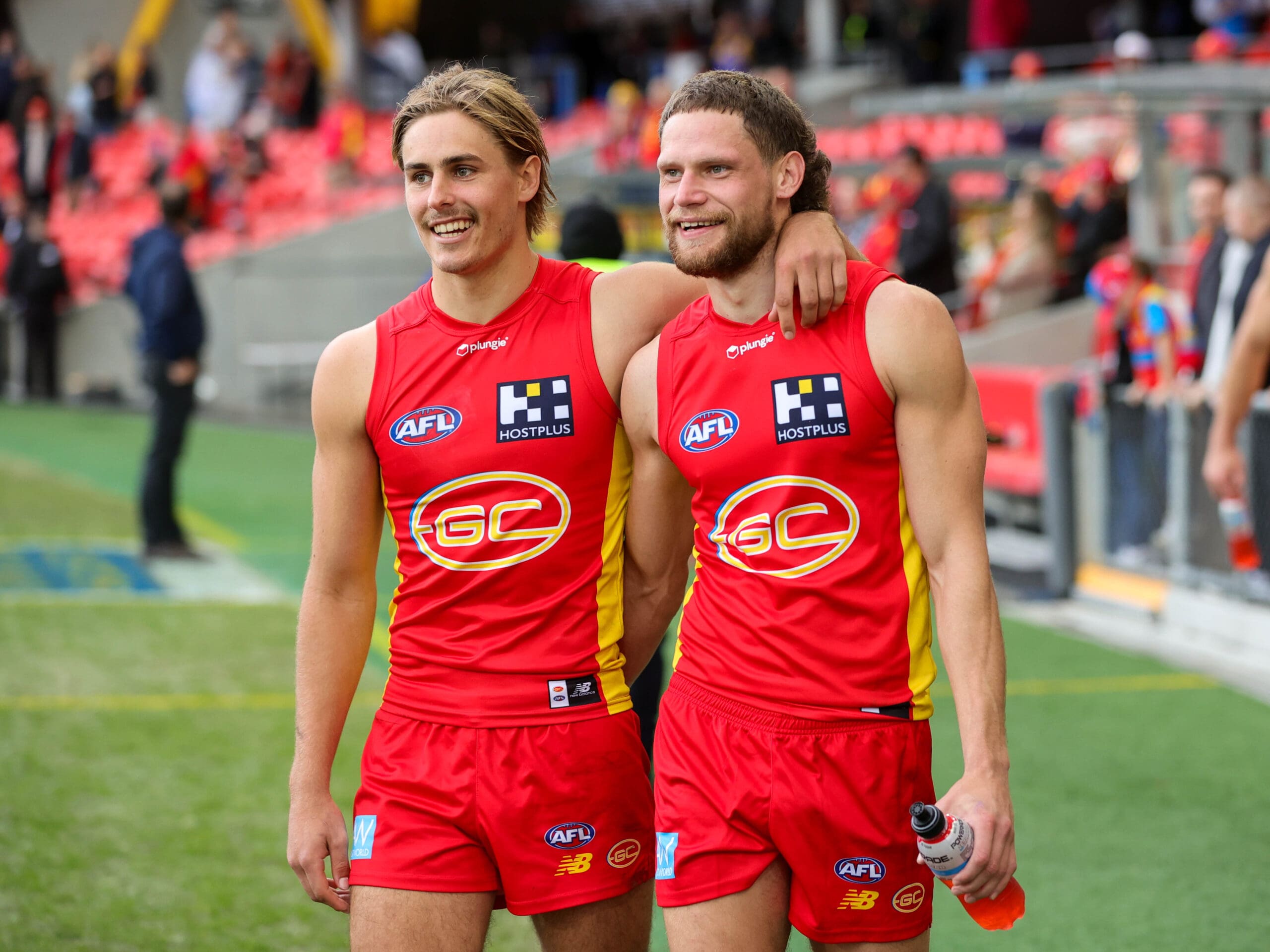 "We've made clear what we're after from Fremantle."
Cameron also confirmed midfielder Brayden Fiorini is set to stay despite being heavily linked to Collingwood.
3:45 PM - DONE DEAL - Melbourne, Bulldogs land trade for Josh Schache
Western Bulldogs swingman Josh Schache has made the switch to Melbourne after a trade between all parties landed on Wednesday afternoon.
The Bulldogs have gained a future fourth-round selection from the Demons in the deal.
Schache played 45 games for the Bulldogs in five seasons after joining the club from Brisbane after just two years.
The 25-year-old has been utilised as a key-position player at either end of the ground, as well as offering his services as a pinch-hit ruckman.
READ: Schache joins third club with Demons move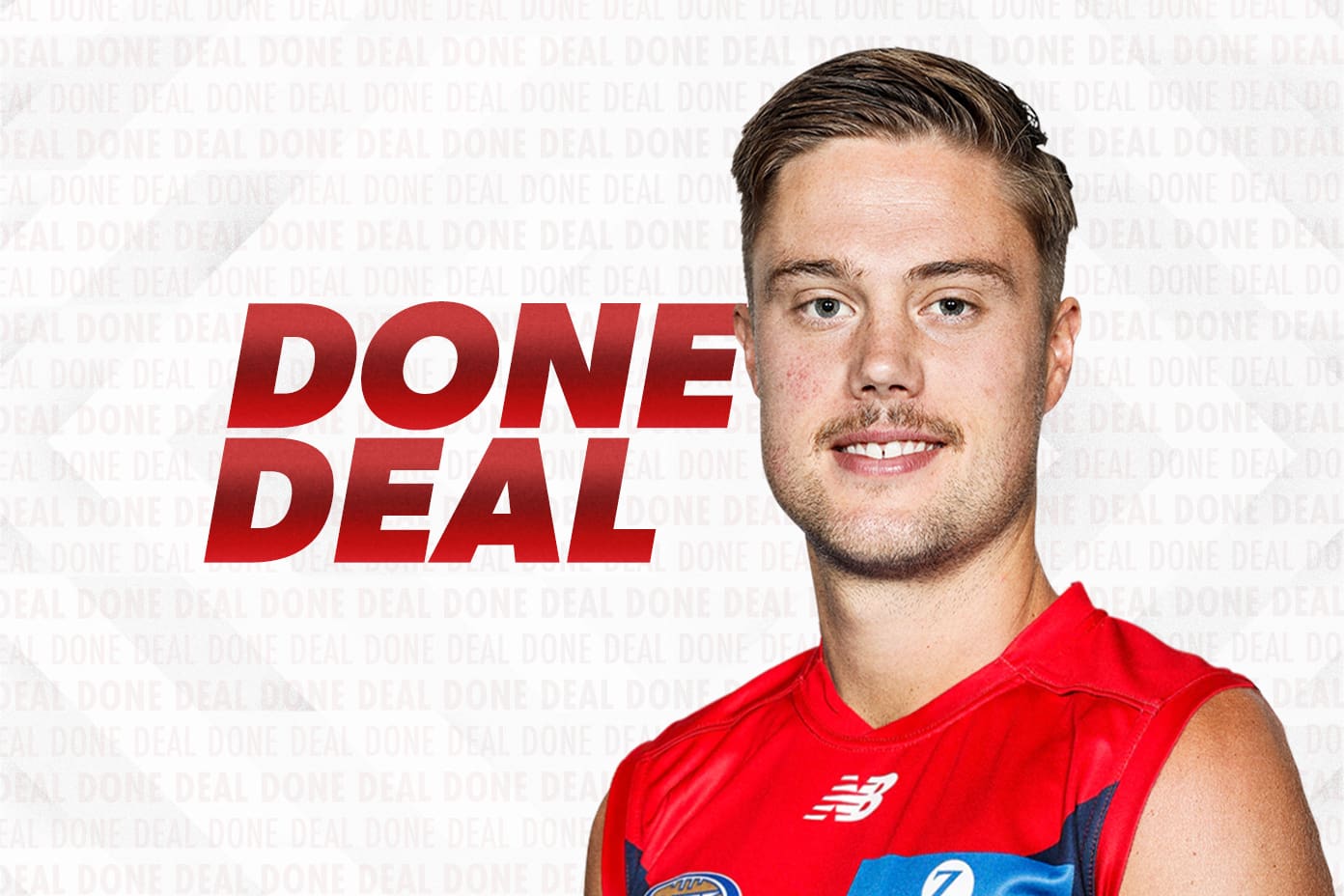 3:19 PM - DONE DEAL - Weideman traded to Bombers in pick swap
Melbourne forward Sam Weideman has been traded to Essendon, with the Demons gaining Pick 37 in return for the key forward, while 54 and 72 join Weideman in heading to the Bombers.
The deal comes after late interest from the Bombers in recent days, with Weideman heading to Tullamarine after falling out of favour at Melbourne.
Essendon acquired Pick 37 in a recent decline day deal with Sydney where they sent swingman Aaron Francis to the Swans.
Weideman will join Crichton Medal winner Peter Wright and emerging forward Harrison Jones at the Bombers.
FULL STORY: Weideman joins Bombers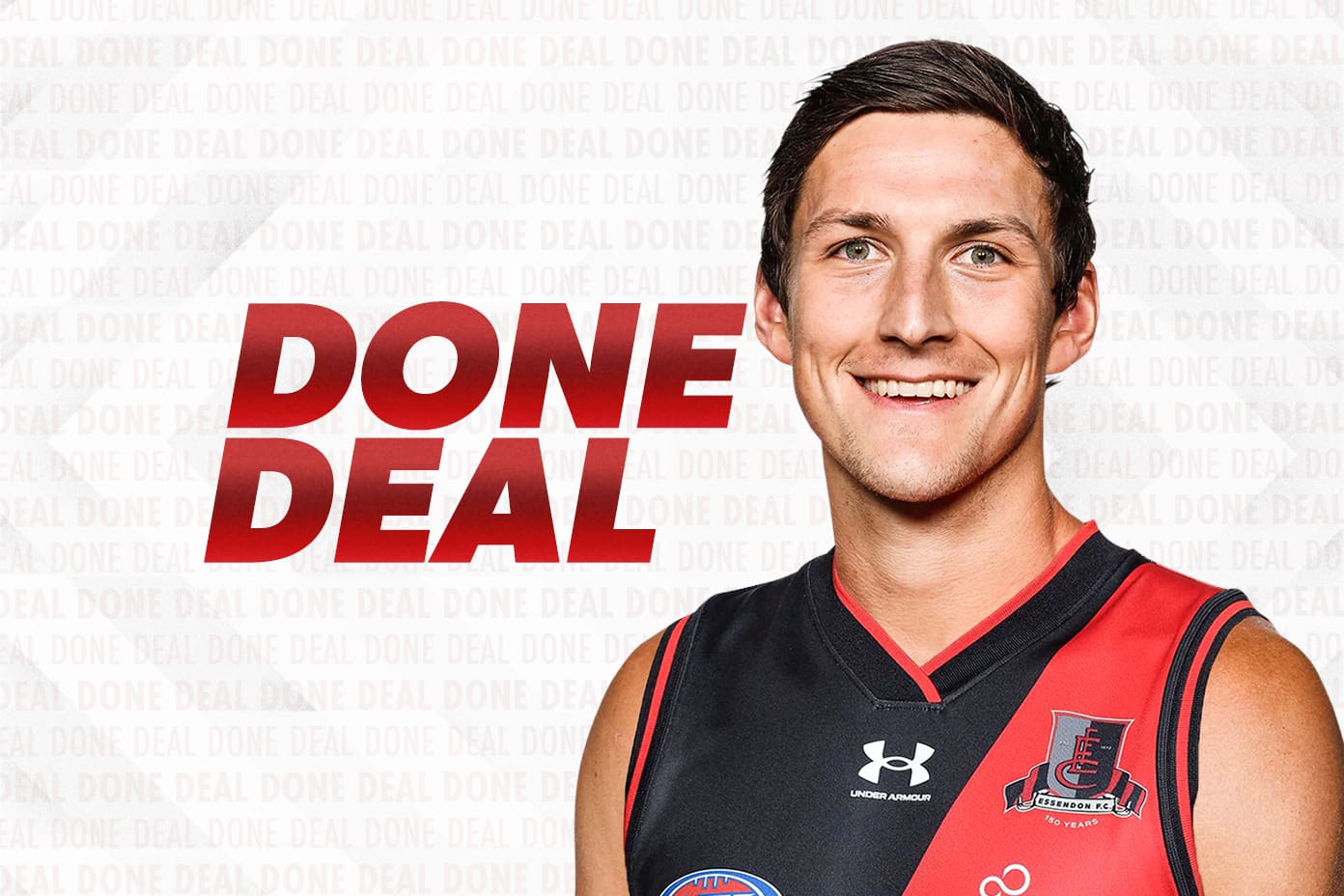 3:07 PM - DONE DEAL - Aaron Francis traded to Sydney
Essendon's Aaron Francis has joined Sydney in a trade which is set to unlock Sam Weideman's switch to the Bombers.
Sydney have also received Pick 42 in the trade, while Essendon have gained Pick 37 and Sydney's future fourth-round pick.
Francis leaves the Bombers after 54 games for the Bombers, who he joined as the sixth overall pick in the 2015 National Draft.
READ MORE: Francis joins Swans, Bombers gain picks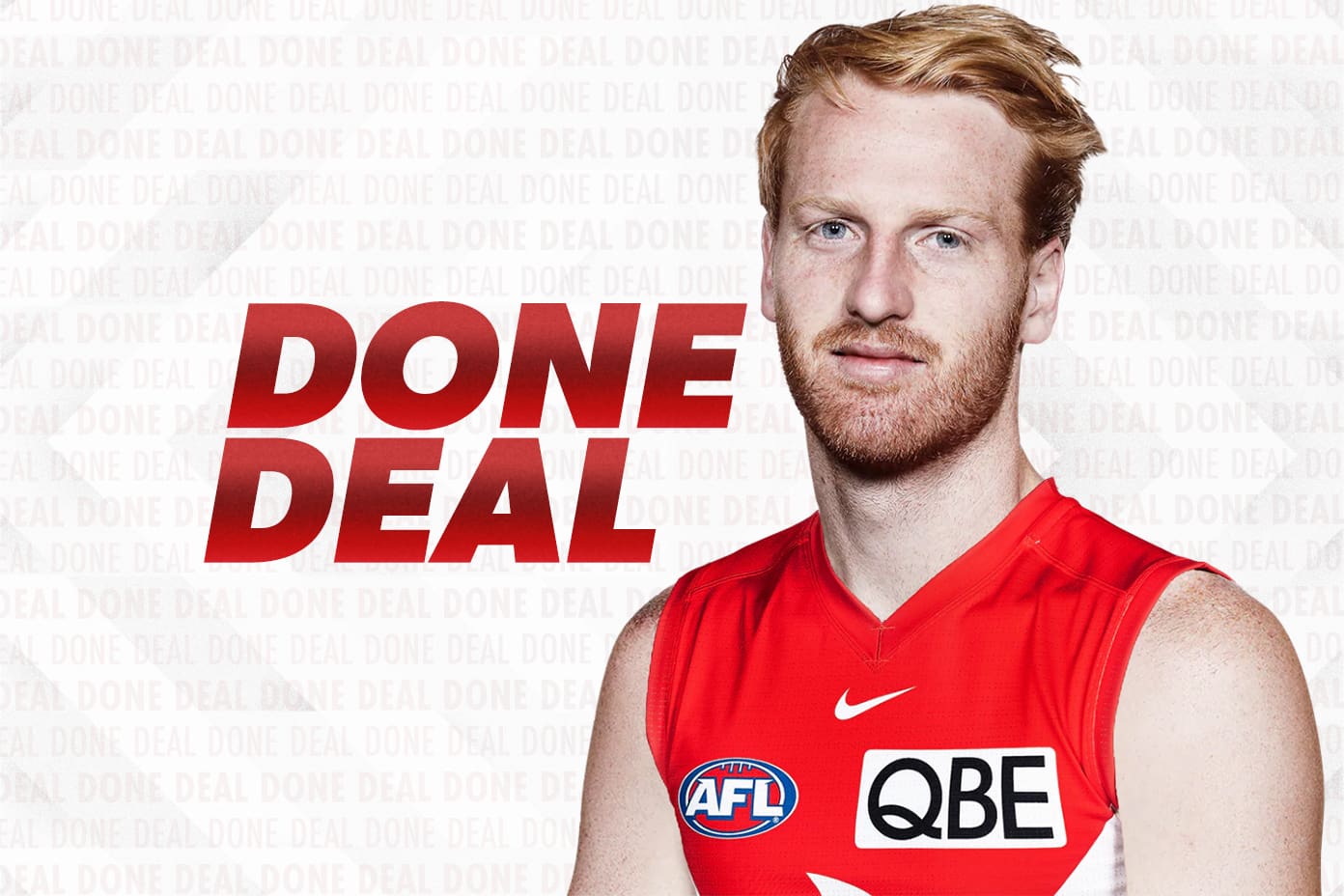 2:59 - O'Meara elects Fremantle as preferred club
Contracted Hawks midfielder Jaeger O'Meara has reportedly nominated Fremantle as his preferred landing spot for 2023.
O'Meara had gained interest from both the Dockers and Giants as Hawthorn showed a willingness to part with the former Sun.
According to 7 News' Ryan Daniels, O'Meara has selected Fremantle as his desired club, opting to return to his home state of Western Australia.
Jaeger O'Meara has nominated @freodockers as his club of choice.

Issue will be working out a suitable deal, with plenty of work to be done. No guarantee he ends up in purple.

More to come. @7NewsPerth

— Ryan Daniels (@FootyRhino) October 12, 2022
O'Meara, Hawthorn and Fremantle will seek to broker a deal before Wednesday's deadline, with Dockers ruckman Lloyd Meek potentially part of talks given his desire to join the Hawks.
Fremantle currently hold 44, 67, 76, 89 for this year's National Draft, meaning Meek may be required to land an agreement.
2:50 PM - Tigers' plans for Soldo and Graham
Jack Graham and Ivan Soldo remain an integral part of Richmond's future plans, according to list boss Blair Hartley.
Soldo was strongly linked to being a part of Richmond's trade for Jacob Hopper, which ended up involving a swap of draft picks instead.
Graham was similarly linked to a trade away from the Tigers before rebuffing the advances of Port Adelaide and opting to stay at Punt Road.
Speaking on Trade Radio, Hartley revealed plans for the duo, who are now set to fight for minutes in Damien Hardwick's lineup in 2023.
READ FULL STORY: Tigers list boss provides update after retaining duo 
12:28 PM - Giants provide update on O'Meara situation 
GWS football boss Jason McCartney has revealed the club are yet to be made aware of a final decision from target Jaeger O'Meara, who is seen destined to nominate either the Giants or Dockers as his preferred club for 2023.
Both GWS and Fremantle have emerged as keen suitors for the contracted Hawks star, who is tipped to depart Waverley prior to Wednesday's deadline.
Speaking on Trade Radio hours away from the exchange window's end, McCartney revealed a decision from O'Meara is imminent.
"No, not yet," McCartney said when asked on whether he knew of O'Meara's decision. "Jaeger is in Perth. So he flew back there from Sydney.
"He's had a lot to think about. Underwent some medical screening for us yesterday, so we're just waiting to find out where the decision lies on that one.
"Hopefully in the next hour or two we'll get an indication (on O'Meara's decision).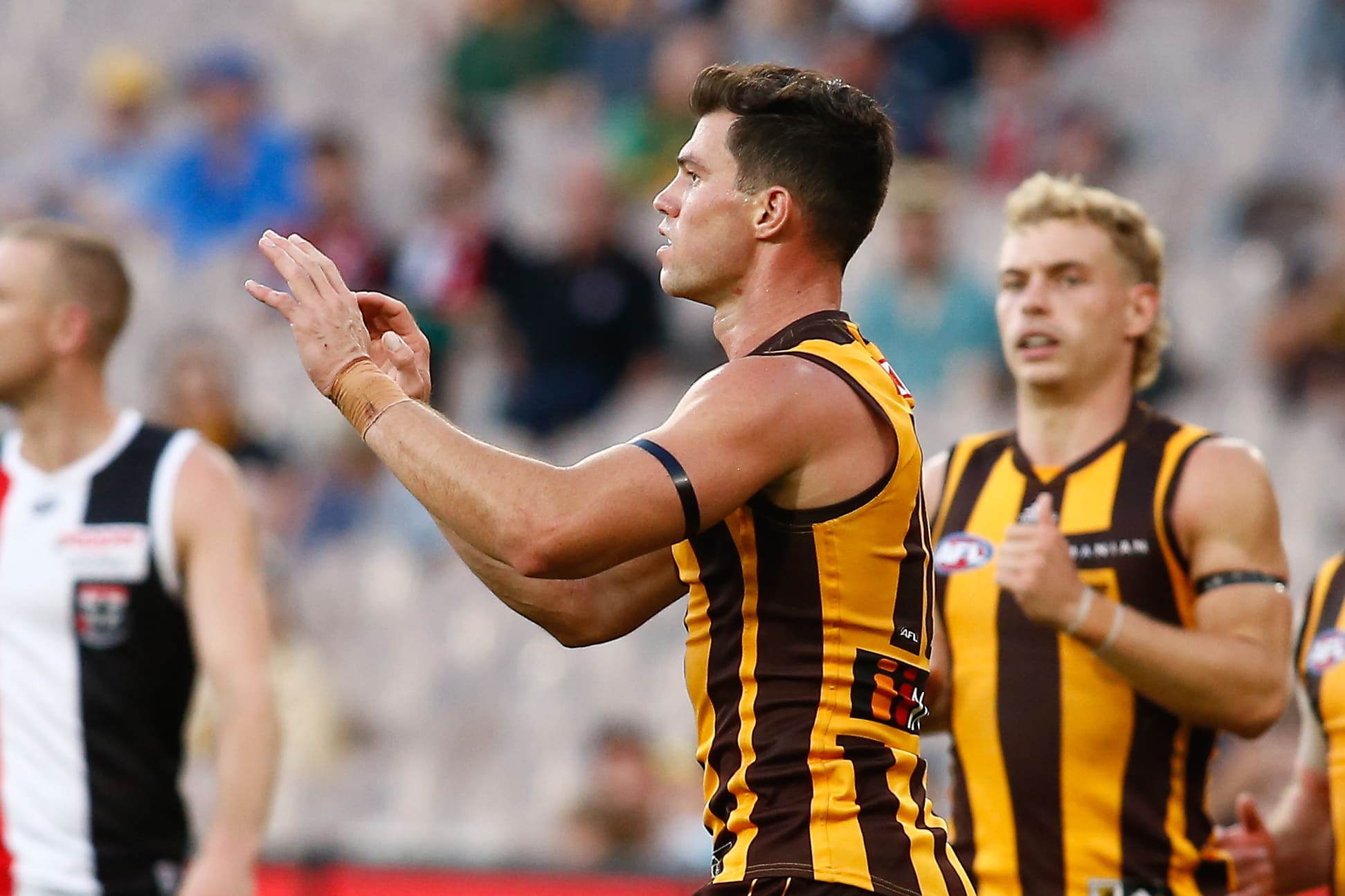 "There's always plenty of time."
After offloading Tim Taranto, Jacob Hopper, Tanner Bruhn and Bobby Hill to Victorian clubs this off-season, the Giants are hopeful they can add to their list before Wednesday's end.
McCartney detailed that O'Meara was an 11th-hour target, with the club opening talks with Hawthorn as they understood the Hawks' willingness to attack the draft and part with senior players.
"I tabled it with Hawthorn on Monday around any opportunity," McCartney said.
"The reason it came about is we were dealing with the Hawks last year, aware of their strategy where they're going to the draft and they're trying to improve their draft position.
"We're in a really strong draft position and we look at the picks we've got and we just thought there's an opportunity there with one of our picks to bring a high-quality person and player into our organization.
"It's just someone who can be really important in shaping the club moving forward."
11:00 AM - Young Cat linked with Brown and Gold future
Despite holding a contract at the Cattery for the 2023 season, inside midfielder Cooper Stephens has been linked with a move to Hawthorn.
Reports regarding the 21-year-old's tenuous future in hoops were first raised last week, with suggestions that rival clubs were circling the youngster.
However, as Tweeted by SEN's Sam Edmund on Wednesday morning, the chasing pack is said to have narrowed, with the Hawks keen on the Geelong Falcons product.
Cooper Stephens has interest from Hawthorn & could be in brown & gold by the end of the day, but hawks busy with O'Meara & Mitchell & Cats trying to satisfy Pies for Henry. Stephens was pick 16 in 2019, contracted & a handful of games in '22 but opportunities look slim next year.

— Sam Edmund (@Sammy__Edmund) October 11, 2022
Though Stephens' role and age suit Hawthorn's list status to a tee, given the club's list management team is currently preoccupied in moving both Tom Mitchell and Jaeger O'Meara off their books.
Stephens made seven AFL appearances across the course of the 2022 season, none of which came during the Cats' triumphant run through September.
As of 10:45 am (AEDT) on Wednesday morning, Hawthorn is currently armed with picks 6, 24, 48, 52, 65 and 82 in an effort to broker a deal with Geelong.
10.40 AM - Could third club deliver Ratugolea to Alberton? 
While Port Adelaide's desire to lure contracted Cat Esava Ratugolea across the border has been a clear narrative throughout the course of the exchange period, a third club could hold the key for the big man's departure from the Pivot City.
Speaking on AFL Trade Radio, Ratugolea's manager, former Bomber Scott Lucas, contended that while conversations between the Cats and Power remained ongoing, drawing another rival into the equation could see a deal done.
At present, Port has offered the premiers pick 33 for Ratugolea's services, however, the Cats are said to be keen on the Alberton side's future second-rounder, a selection tied to the Pies' fortunes next season.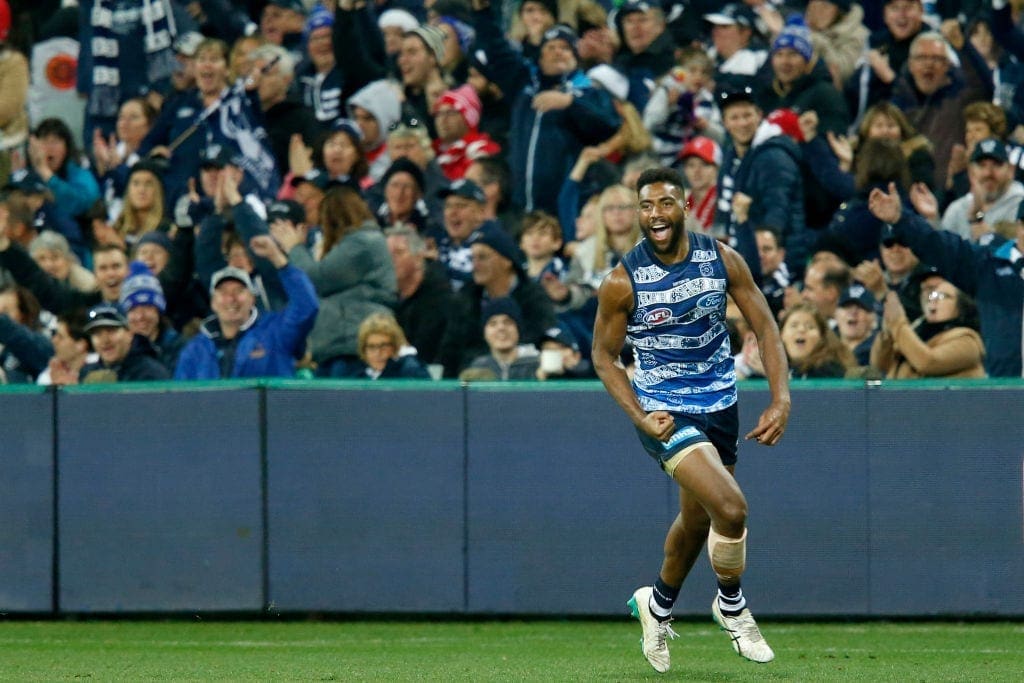 Still, Lucas claimed that Port Adelaide's recent willingness to involve other clubs in their dealings could, once again, act as the catalyst for change.
"Pick 33 is where it sits at the moment. Geelong would like more, Port Adelaide don't have a lot more at the moment that's of value to Geelong," Lucas said.
"If you look at how the Horne-Francis deal was unlocked with West Coast and North Melbourne and Port all working together and the Giants as well, there's that opportunity that Port are always looking at, Geelong are potentially looking at and we are on behalf of the player – because our job is to do the best week can to facilitate the trade that he would like and have it work for both clubs."
9.55 AM - Three-way deal for Dee and Don flagged 
Current Demon Sam Weideman's manager, Ben Williams, has contended that his client will become a Bomber by the end of the day, however, the deal appears likely to take on another dimension.
With Aaron Francis flagging his desire to depart the Dons and join Sydney, the pair of clubs join Melbourne in needing to move pieces ahead of the deadline.
Speaking on Wednesday morning, Williams told SEN listeners that a three-way trade looked likely to go ahead.
"There's a lot of goodwill between the clubs. Originally it was only a conversation between Essendon and Melbourne, but Sydney are potentially involved in this one now," Williams said.
"I've had conversations with all three clubs last night and they were all speaking fairly positively but there's a little more that has to give today for that to happen I think.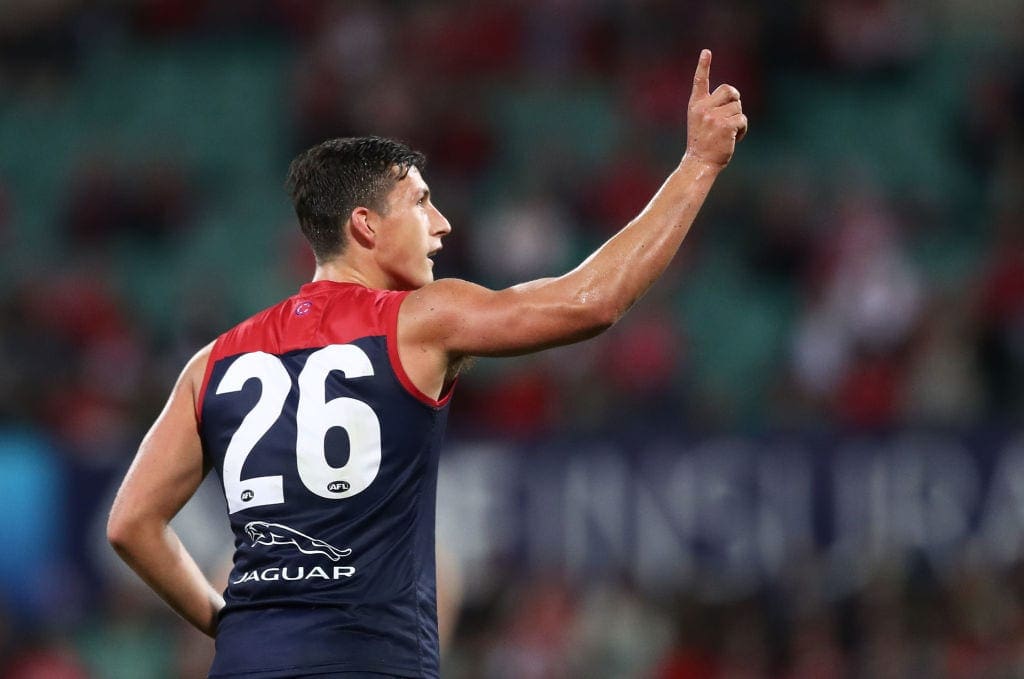 "They (the Swans) are trying to get Aaron Francis out of Essendon.
"Sometimes, as you know, it can't be just a straight two-way deal, you need a third party to give a bit and take a bit to make everyone happy."
Weideman and Francis were both initially selected with top-10 picks in their respective drafts, yet, a combination of form and injury woes have seen the once-vaunted duo fail to meet their potential.
9.20 AM - Mechanics of Dunkley deal outlined 
As predicted by his manager, Liam Pickering, earlier in the week, the deal for Josh Dunkley to make his way from the Dogs to the Lions is set to stretch down to the wire.
At present, both Brisbane and the Western Bulldogs are currently at an impasse over the contracted 25-year-old, however, a deal is on the table.
As reported by News Corp, the Lions have offered the Whitten Oval side both a future first-round selection and pick 21 for both the premiership winner and the 39th selection at November's National Draft.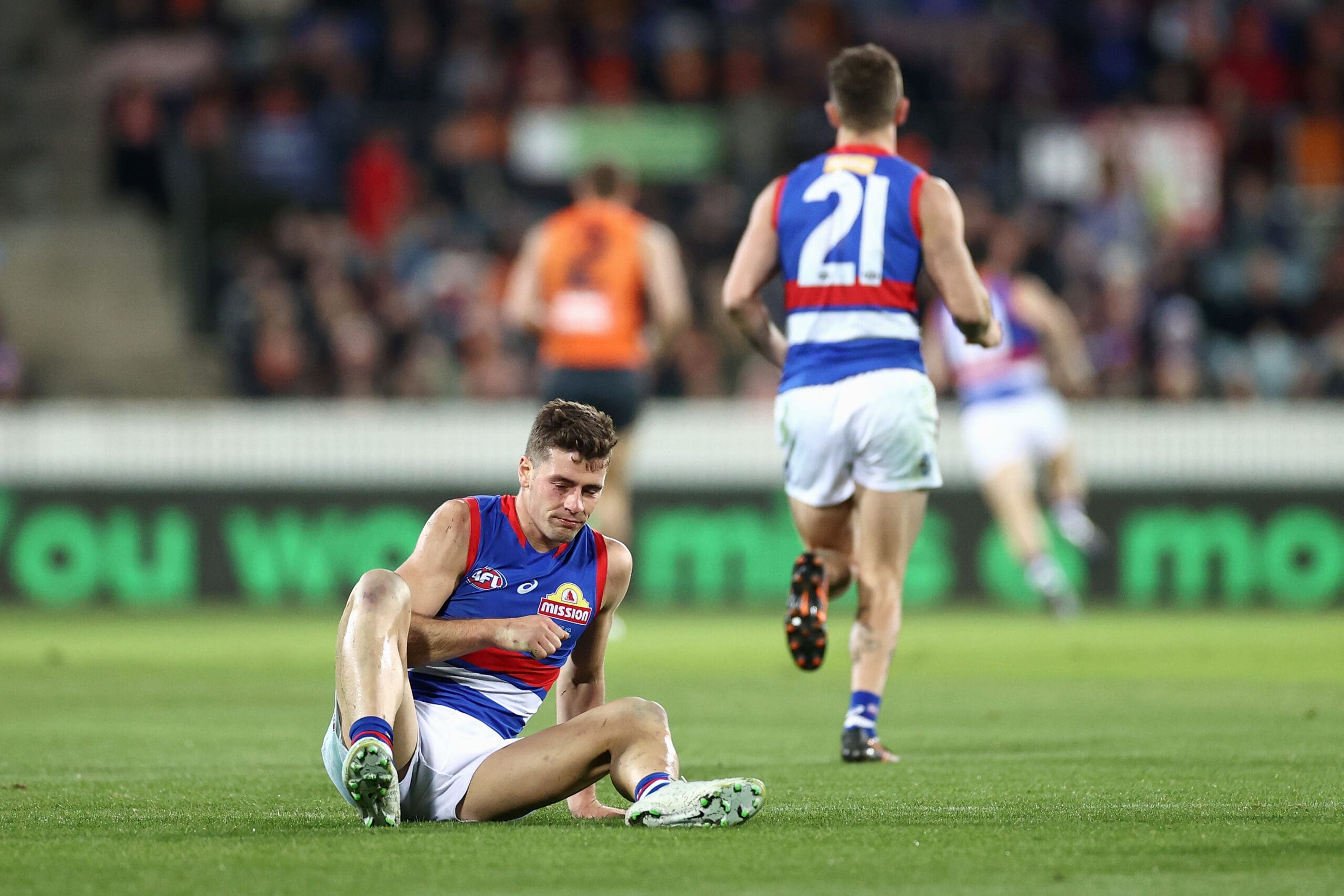 Though the package is yet to be agreed upon, the Sunshine State side reportedly views it as a fair price given they parted with a pair of first-rounders to lure Lachie Neale to the Den.
The contract before Dunkley in Queensland is said to net him $650,000 a season.
After joining the Pups with the 25th pick of the 2015 draft, Dunkley has donned the Dogs' colours on 116 occasions, earning best and fairest honours at the Kennel following a sterling 2022 season.
8:30 AM - Where will Jaeger land? 
As the race for Jaeger O'Meara's services nears the finish line, former Essendon spearhead Matthew Lloyd believes that there is one certainty at play - the midfielder won't be a Hawk in 2023.
Speaking on AFL Trade Radio waves, Lloyd stressed that while both the Giants and Dockers are currently vying for the ex-Sun's signature, the 28-year-old will depart Bungil Bagora by the end of the day.
"Jaeger O'Meara is this morning deciding which club he wants to play for. It's come up so late on Monday that he is making the decision as to whether it is the Fremantle Dockers or the GWS Giants. He's gone," Lloyd stated.
"Both clubs would like him and the Rory Lobb deal getting done will help Freo with that one."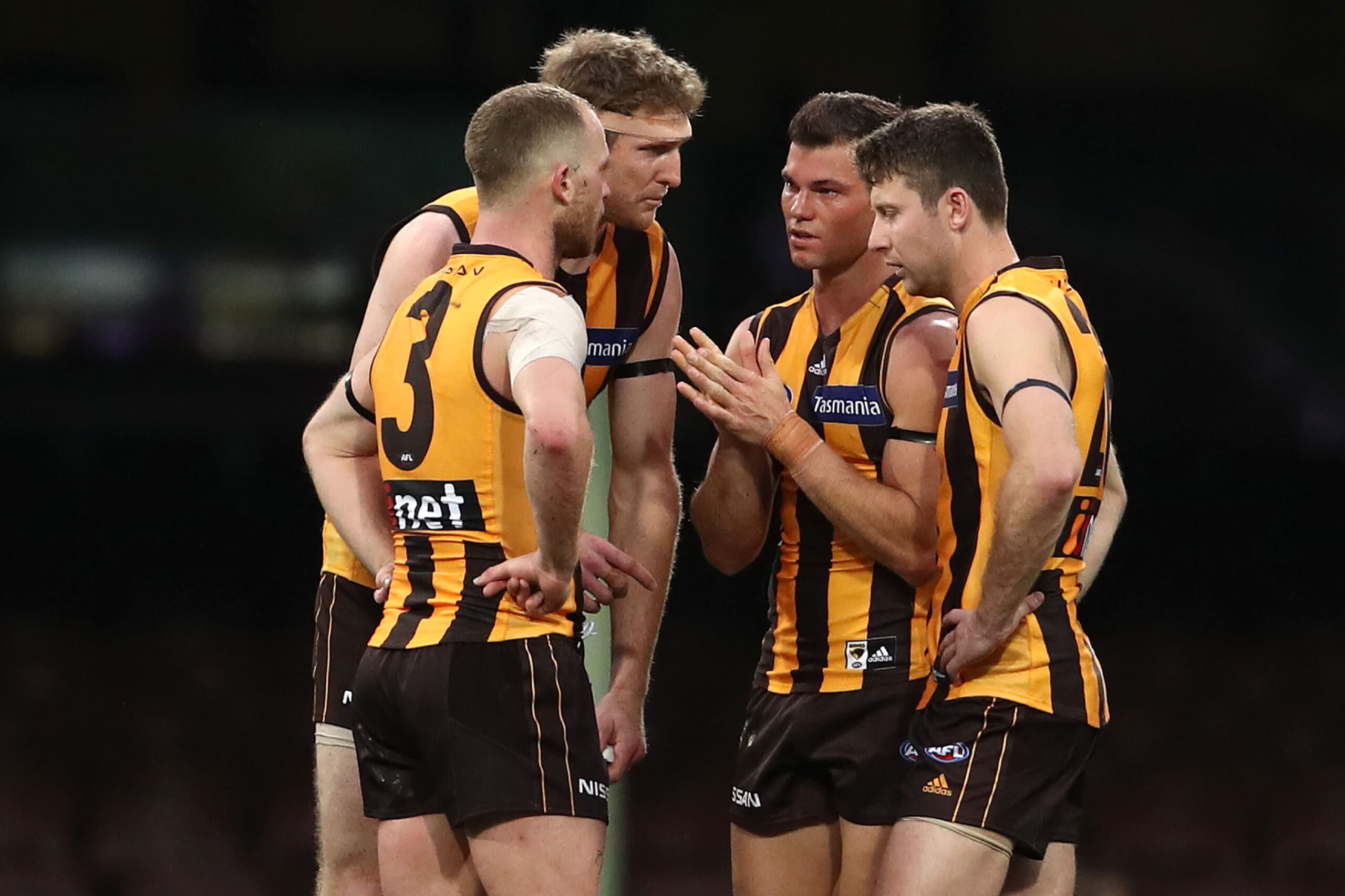 Ex-Docker Paul Hasleby added to the discourse, claiming that Fremantle ruckman Lloyd Meek's desire to become a Hawk could well act as the key to unlocking the eleventh-hour deal.
At present, Fremantle is currently armed with picks 44, 67 and 89 in an effort to make O'Meara a three-club player.
Conversely, across the Nullarbor, GWS holds an appealing arsenal, including the picks 1, 15, 18, 19, 31, 57, 61 and 79.
Since being drawn to Carrara with the opening selection of the 2011 mini draft, O'Meara has made 143 AFL appearances, with 99 coming in Hawthorn's famous brown and gold.