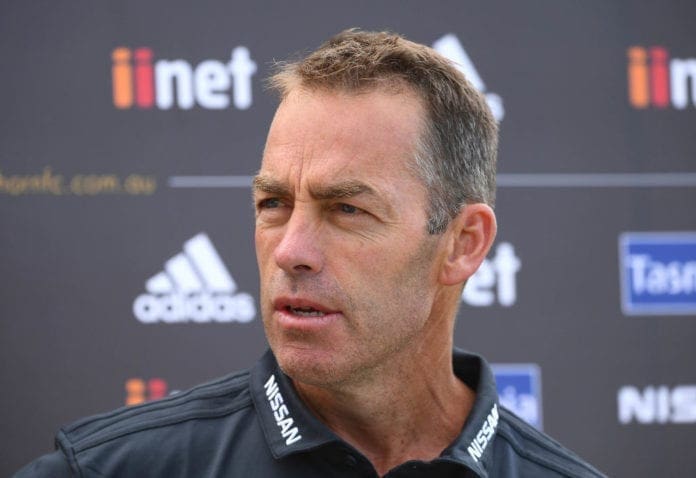 Four-time Hawks premiership coach Alastair Clarkson has warded off suggestions that he has started contacting players about holding off on contract extensions as he potentially looks to get back into coaching.
The 53-year-old, who relinquished his 2022 Hawthorn senior coaching duties last year, has been rumoured to be working his way back into the AFL coaching landscape.
SEE ALSO: "It's pretty simple": Clarkson's manager responds to return rumours
Asked if he already has a 2023 destination in mind, Clarkson was clear about his current priorities, currently working as part of a task force to assess the measures of implementing a team in Tasmania.
"Nah. My only commitment is to the AFL and helping the future of footy, especially in the regional areas," he told 7 News.
"I've got a lot more things to focus on than worrying about that.
"And who knows whether I even get back into coaching, I'm really enjoying my time off at the present time."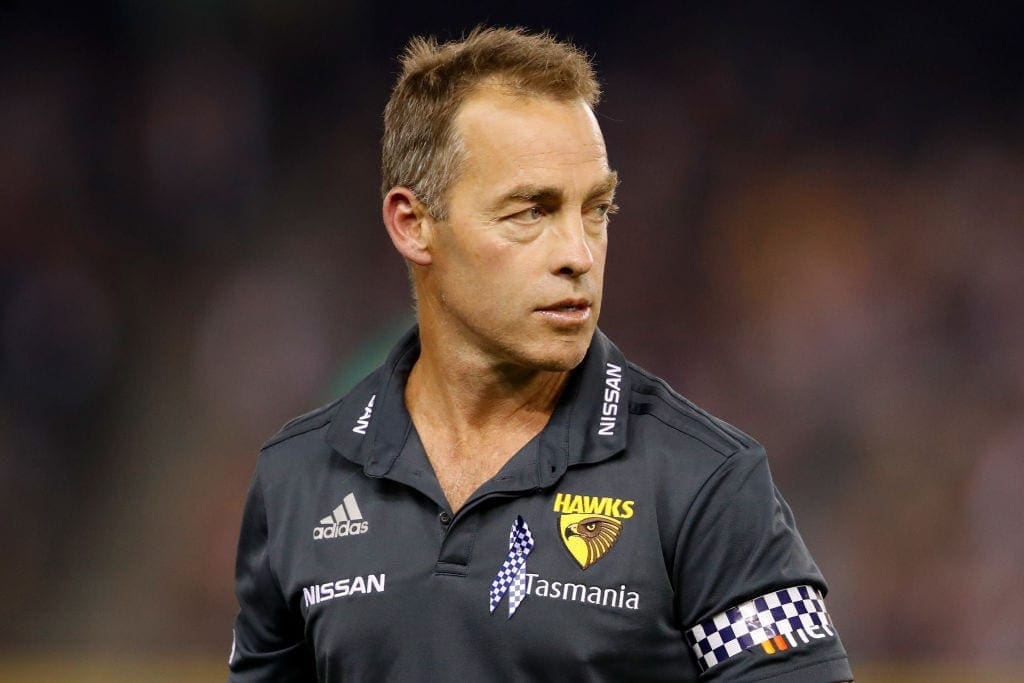 Clarkson has been a key exponent of a Tasmanian expansion team and believes there is no time like the present to make it a reality.
"If we don't get the pitch this time, goodness knows how long it will be until we get another opportunity," he said.
Speculation around Clarkson's potential return was sparked in recent weeks by former Brisbane and Port Adelaide midfielder Tom Rockliff.
Recently speaking on Triple M, Rockliff said that Clarkson has started reaching out to players about putting off contract extensions with their current clubs.
"He's put in a call to a few free agents to tell them to hold off," Rockliff said.
"[To] wait until the back-half of the year and you might get a better picture of where he might end up."
The coaching mastermind is currently occupying his time as a short-term advisor for a Tasmanian expansion planning, with the 18 AFL presidents to vote on the feasibility of a team in late 2022.