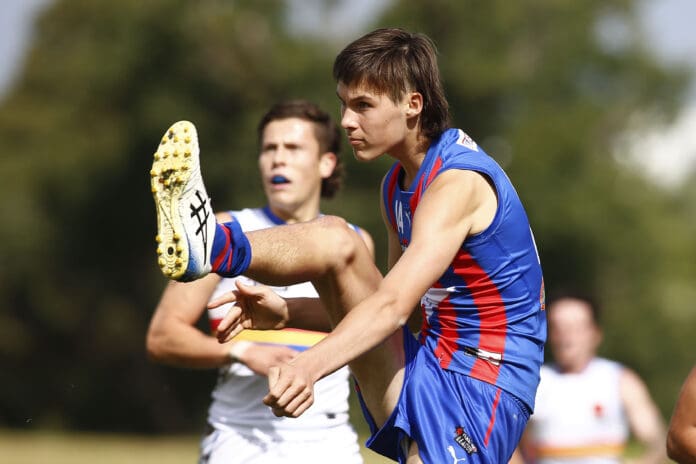 A foot injury hasn't shaken the confidence of Bulldogs father-son prospect Sam Darcy ahead of next week's National Draft, with the talented tall forward sitting out of Vic Metro's training session on Monday.
Darcy, who is seen as the best key-forward in his class, is tipped to land in the top three selections at the draft next Wednesday night as a priority selection for the Dogs.
The 18-year-old has enjoyed a stellar 2021 campaign albeit with interruptions due to the COVID-19 pandemic, with Darcy proving to be a great threat in attack for the Oakleigh Chargers to emerge in the early considerations for the National Draft.
Close to 50 of Victoria's best draft prospects underwent a light training session at Trevor Barker Oval as club recruiters and list managers watched from the sidelines.
Darcy was a notable absentee from the drills, instead assisting coaches, as former Collingwood midfielder and National Academy Manager & Coach Tarkyn Lockyer led the session.
DRAFT PROFILE: Sam Darcy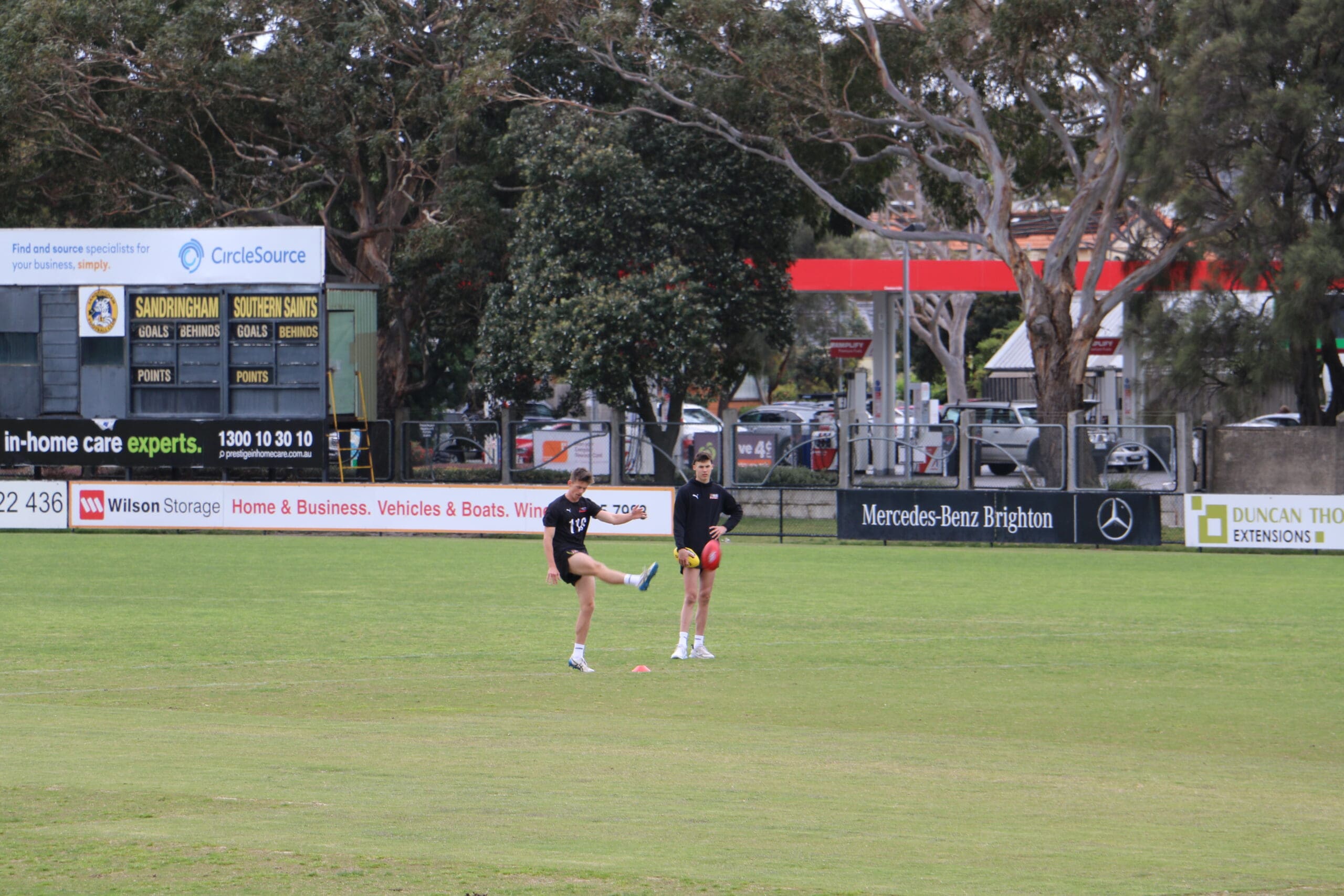 Speaking to media following the exercise, Darcy revealed the extent of his injury setback as the teenager continues to nurse a foot injury.
"I'm just coming back from a stress fracture in my foot," Darcy explained.
"The bone has healed really well and I'm coming good now, I'll have a couple of weeks of building back up and I will start to get back into some running.
"It'll be another three or four weeks when I start fully running, but it's feeling really good."
With his imminent move to Whitten Oval just nine days away, Darcy is set to join the rest of the Bulldogs in the coming weeks as all AFL clubs begin their preparations for 2022.
Joining a star-studded attacking ensemble, Darcy's versatility to play across all three lines of the field may come fruitful for Luke Beveridge, as the Dogs coach looks to plan his forward structure.
2020 No.1 pick Jamarra Ugle-Hagan will be looking to cement his place in Beveridge's first-string forward line, with incumbent key-forward Aaron Naughton needing a new partner-in-crime given the absence of Josh Bruce, who is currently sidelined with an ACL injury.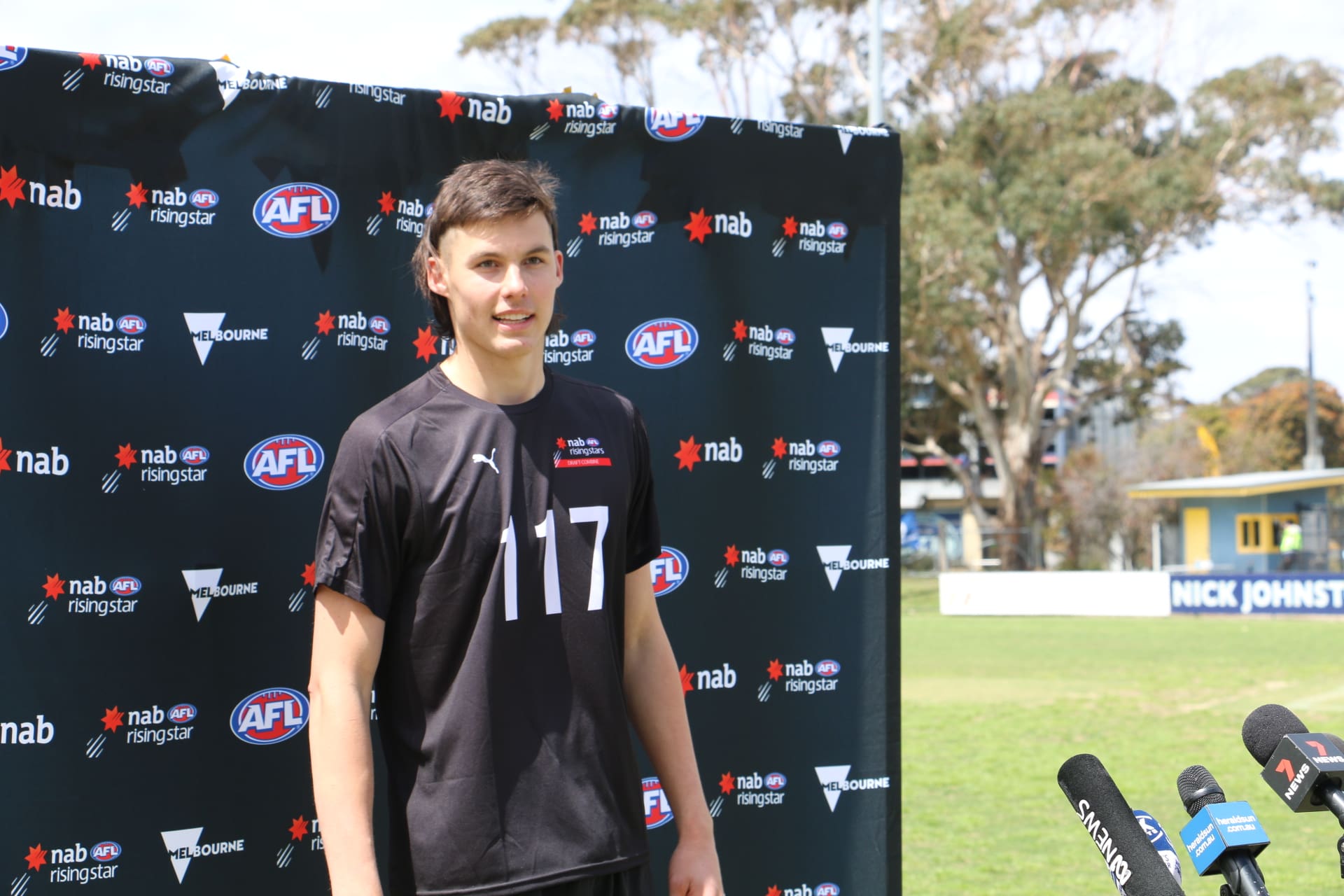 With Darcy having proven his capabilities to play as a key-forward, in the ruck and down back, the Vic Metro star is leaving his options open for next year.
"Wherever the team needs me I'll put my hand up to play," Darcy said. "That's a strength of being able to play tall.
"Wherever I fit in... I'll take my time in the VFL, whatever happens, happens. I'll be ready to put my hand up."
The son of Bulldogs great Luke Darcy, Sam revealed his father has been a reliable avenue of support ahead of the National Draft, with the pressure of carrying his family name not at the forefront of his mind.
"He's been a great support base for me and has given me a lot of great advice," Darcy added.
"There is that hanging pressure (of being a father-son selection), but I don't really think like that. I'll keep just working hard and will put my best foot forward."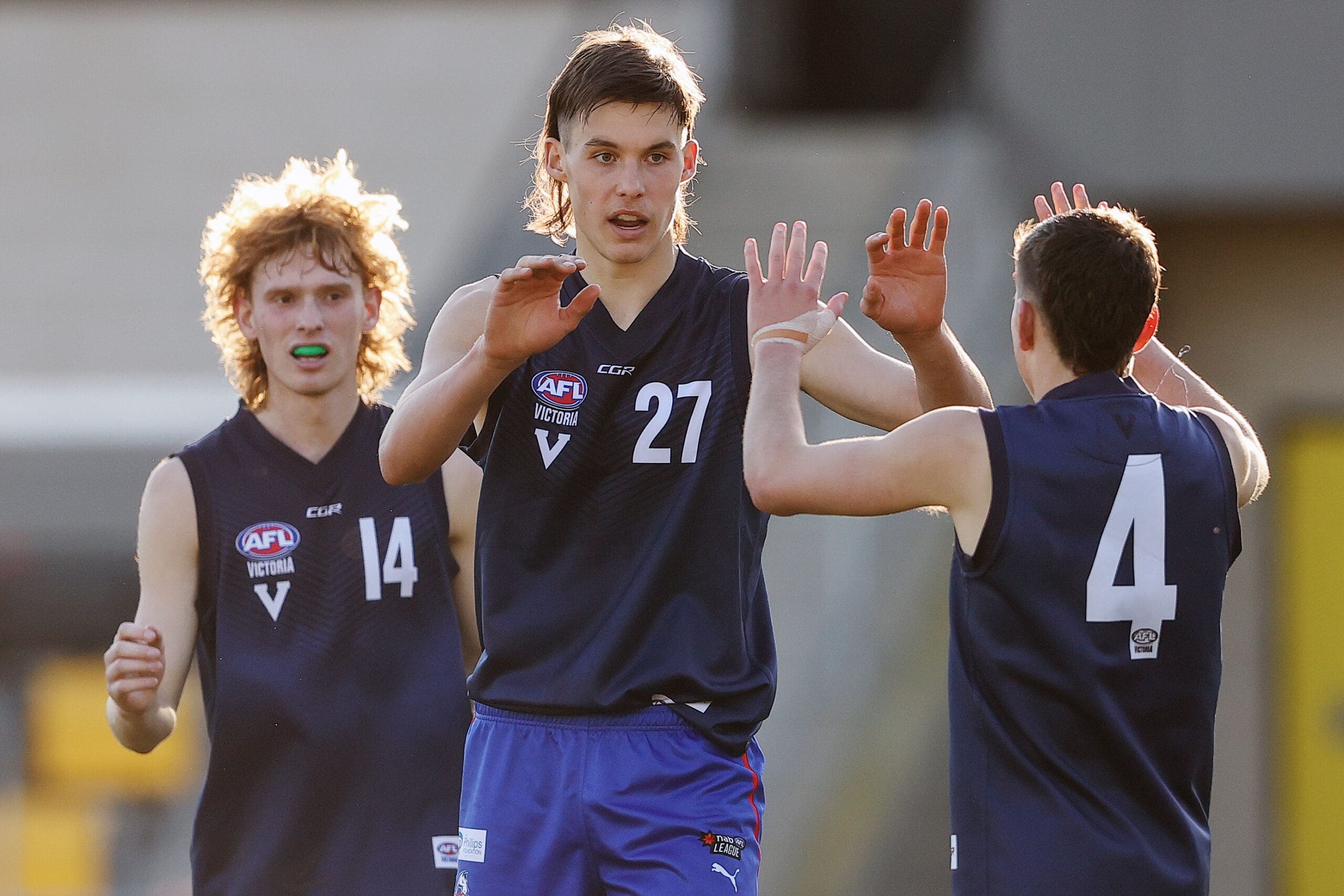 Despite the injury and external setbacks, Darcy has continued to work on his game during lockdown in Victoria, even experiencing a further growth spurt to now stand at 205cm.
Darcy's selection at the draft will likely warrant the Bulldogs to hand over close to 2000 draft points and a majority of their selections, however the exchange will be worth the eventual return.