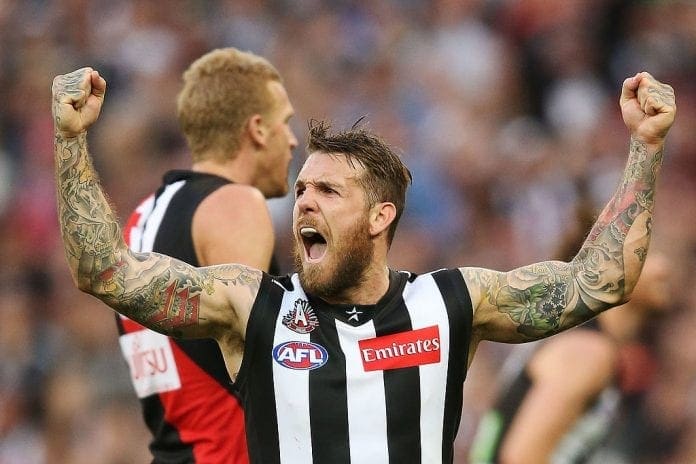 Each and every AFL club will be looking to the drafts gone by to hopefully mirror the success of finding hidden gems and avoid the disaster of having top picks turn to busts.
As we turn our attention to the 2021 National Draft, club may look to their own historical hits and misses with the current draft hand they hold at the table, with some having found premiership players, All-Australians and best and fairests previously with the picks they hold for this year.
So which picks your club are currently holding have proven to be lucky charms of the past? And which have proven to cause headaches for the long haul.
We look at each club's 2021 Draft hand and take a trip down memory lane to see if you should be confident or cautious with each selection.
Adelaide
Picks: 4, 33, 75, 80
The Crows have never held Pick 4 at the Draft, but they may look to their third selection of the night (Pick 75) as their successful selection.
Ex-Adelaide captain and all-time club leading goalkicker Taylor Walker made the move to West Lakes via Pick 75 in 2007, with the Crows seeing less luck with Ken McGregor - who still managed 152 games - and Ben Davis, who was delisted by the club this week.
The Crows were able to pick up 1998 premiership player James Thiessen with Pick 33, which could hopefully be an omen for the young Adelaide side.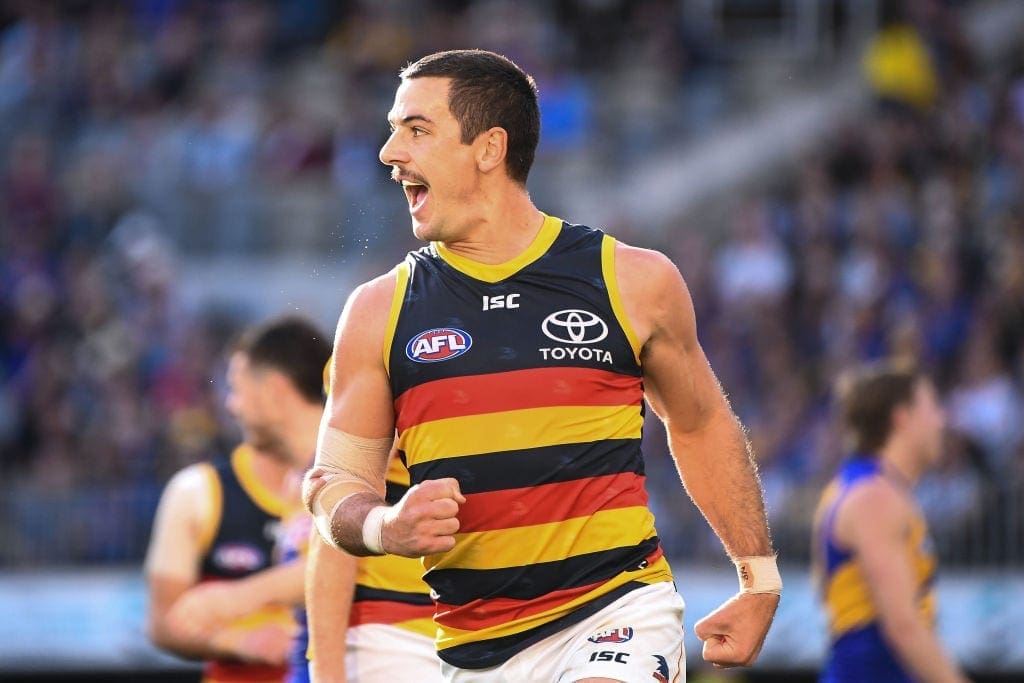 Pick 4: None
Pick 33: James Thiessen
Pick 75: Ken McGregor, Taylor Walker, Ben Davis
Pick 80: Brodie Atkinson
Brisbane
Picks: 14, 18, 41, 60, 76, 90
Despite carrying six selections into the year's Draft and having a total of 12 selections in their history from those respective picks, the Lions' return isn't a pretty one.
Current Brisbane duo Eric Hipwood (Pick14) and Brandon Starcevich (Pick 18) aside, the Lions haven't been able to find great success in the selections they carry into next month's draft.
Pick 14: Scott Adams, Fabian Francis, Eric Hipwood
Pick 18: Llane Spaanderman, Cameron Wood, Brandon Starcevich
Pick 41: Michael Kennedy, Rhan Hooper, James Polkinghorne, Todd Banfield, Toby Wooller
Pick 60: None
Pick 76: Matt Rendell
Pick 90: None
Carlton 
Picks: 25, 64, 82
The Blues will be hoping for greater luck at this year's draft when comparing their past selections of 25, 64 and 82.
None of the trio will demand a name guaranteed for stardom, however Carlton haven't seen too many names get close to having a renowned impact at Princes Park.
Pick 25: Doug Smart, Adam Hartlett
Pick 64: Darren Newlan
Pick 82: Anthony Loone
Collingwood
Picks: 36, 38, 40, 46, 48, 55, 58, 78, 79
It will be hard to tell which picks will be absorbed when the Magpies match an early bid for father-son prospect Nick Daicos, but even some of their late selections have seen Collingwood recruit future club greats.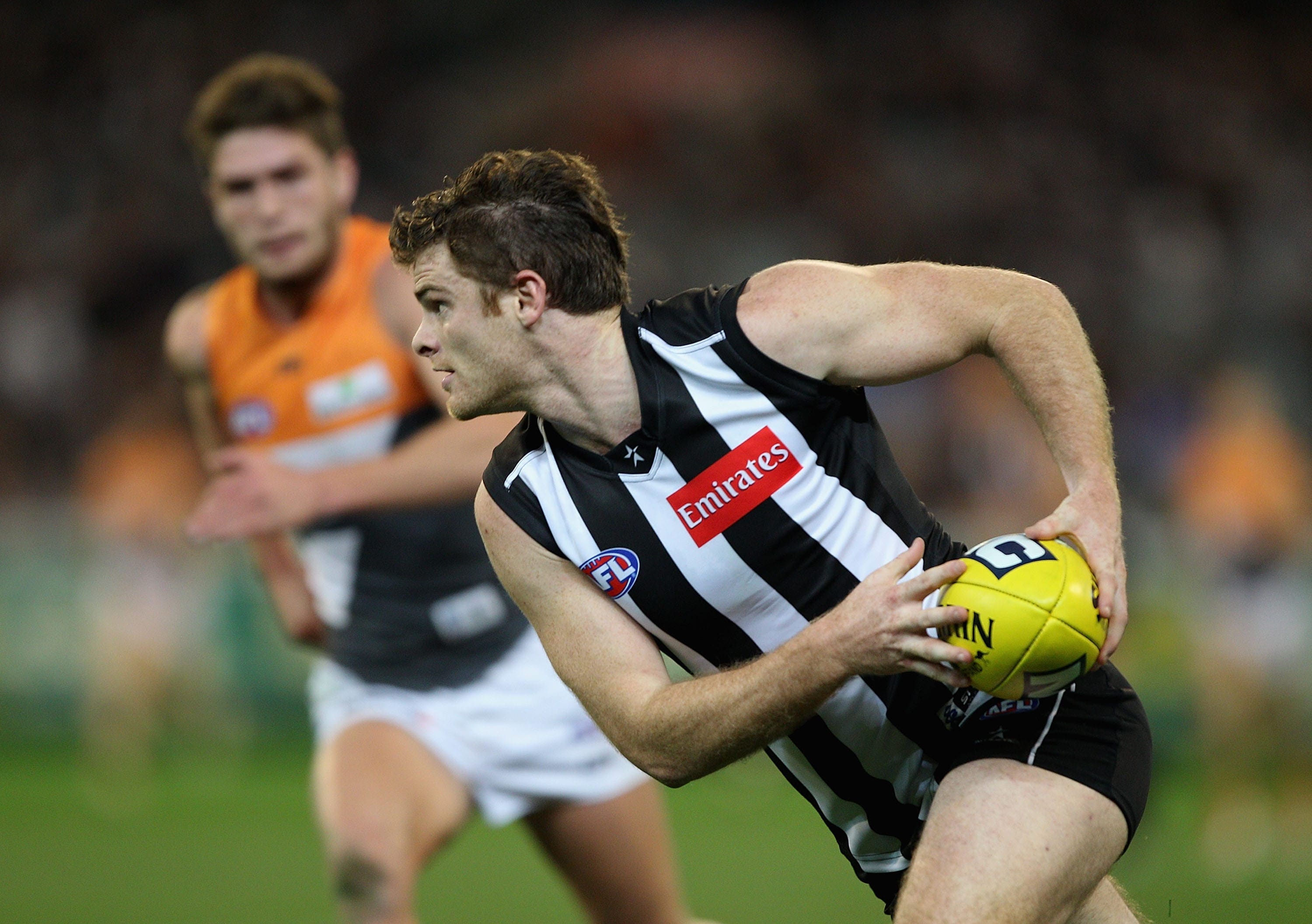 The 2003 Draft saw the Magpies utilise Pick 48 as a father-son selection, landing Heath Shaw, while Pick 58 also saw another Premiership star in Dane Swan land at the Holden Centre.
Pick 36: None
Pick 38: Gavin Rose, Grant McFarlane, Jackson Ramsay
Pick 40: Luke Godden, Jay Rantall
Pick 46: Bruno Italiano, Luke Rounds, Daniel Farmer
Pick 48: Marty Warry, Heath Shaw, Matthew Goodyear
Pick 55: Brendan Tranter, Adam Iacobucci, Trey Ruscoe
Pick 58: Dane Swan, David King, Tom Phillips
Pick 78: None
Pick 79: None
Essendon
Picks: 11, 51, 56, 87
The Bombers have perhaps had greater luck with their later selections compared to their first few, with their only ever Pick 87 coming in the form of 2000 premiership player and All-Australian Damien Hardwick.
Fan favourite Jason Winderlich also had a great service to the red sash, having joined the Bombers in 2002 via Pick 11.
Pick 11: Darren Smith, Jason Winderlich
Pick 51: Adrian Burns, Jarrod Carter, Dylan van Unen
Pick 56: Ilija Grgic, Ned Cahill
Pick 87: Damien Hardwick
Fremantle
Picks: 6, 8, 19, 61, 69, 84
The Dockers have found some great additions with their picks, with James Walker (Pick 6) Rising Star winner Caleb Serong and young tall Griffin Logue (both Pick 8) and Kepler Bradley (Pick 69) among those to firm as winning selections.
But, the cream of the crop is living legend David Mundy, who joined the purple haze with Pick 19 in 2003 and has gone on to emerge as an all-time great of the Dockers.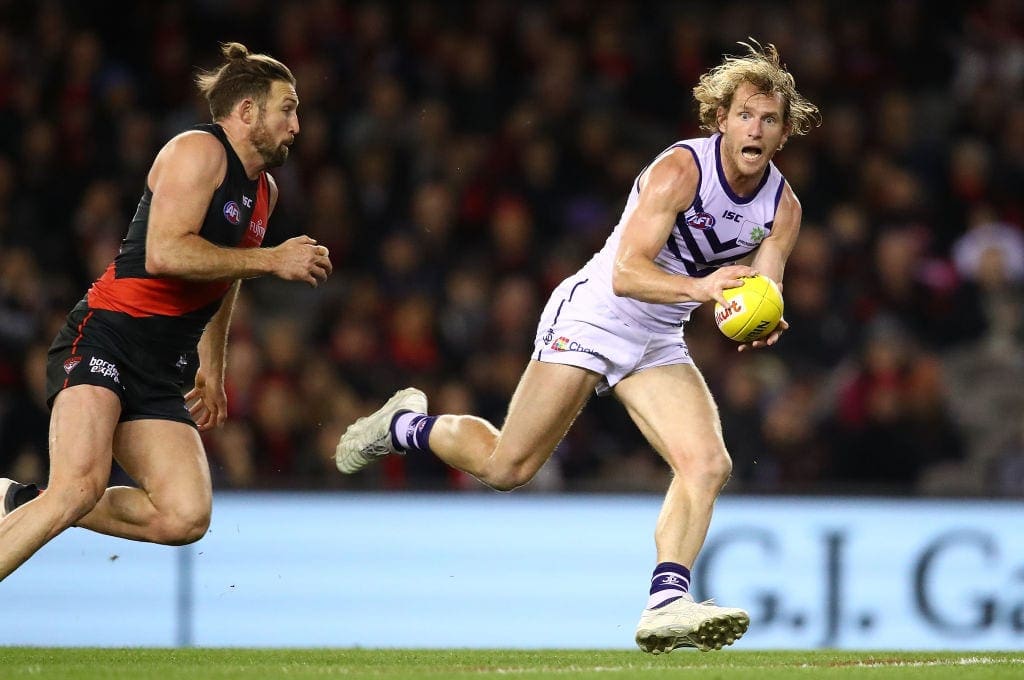 Pick 6: James Walker
Pick 8: Griffin Logue, Caleb Serong
Pick 19: David Mundy
Pick 61: Shane Yarran, Michael Frederick
Pick 69: Daniel Haines, Kepler Bradley, Lloyd Meek
Pick 84: None
Geelong
Picks: 22, 30, 32, 34, 50, 91
The Cats haven't found great success in the six selections they will carry into this year's Draft, namely at Pick 34.
Geelong have recruited five players at Pick 34, with none emerging into stars of Kardinia Park, with Daryn Cresswell failing to feature in the hoops and eventually going on to play 244 games with Sydney, winning an All-Australian selection and best and fairest with the Swans.
Pick 22: Greg McAdam, Cameron Thurley, Lachlan Fogarty
Pick 30: Paul Lewis
Pick 32: Brent Prismall, Joel Hamling
Pick 34: Steven Hewitt, Daryn Cresswell, Jason Snell, Dawson Simpson, Shane Kersten
Pick 50: Dan McKenna, Jacob Kennerley, Cameron Taheny
Pick 91: None
Gold Coast
Picks: 3
The Suns will carry one pick into the Draft and will come in at third overall on the night, a situation they have been in twice.
Gold Coast were able to add luckless tall forward Sam Day in their first ever National Draft, while livewire Izak Rankine will continue his attempts of proving his worth after joining the Suns via Pick 3 in 2018.
Pick 3: Sam Day, Izak Rankine
Greater Western Sydney
Picks: 2, 13, 53, 54, 71, 89
When you hold Pick 2, you are more than likely going to find yourself a star of the game, and the Giants have done just that on three of their four occasions holding the high-end selection.
Captain Stephen Coniglio, two-time best and fairest Josh Kelly and midfield bull Tim Taranto have all joined the Giants from the second overall selection, with Jonathan O'Rourke the outlier.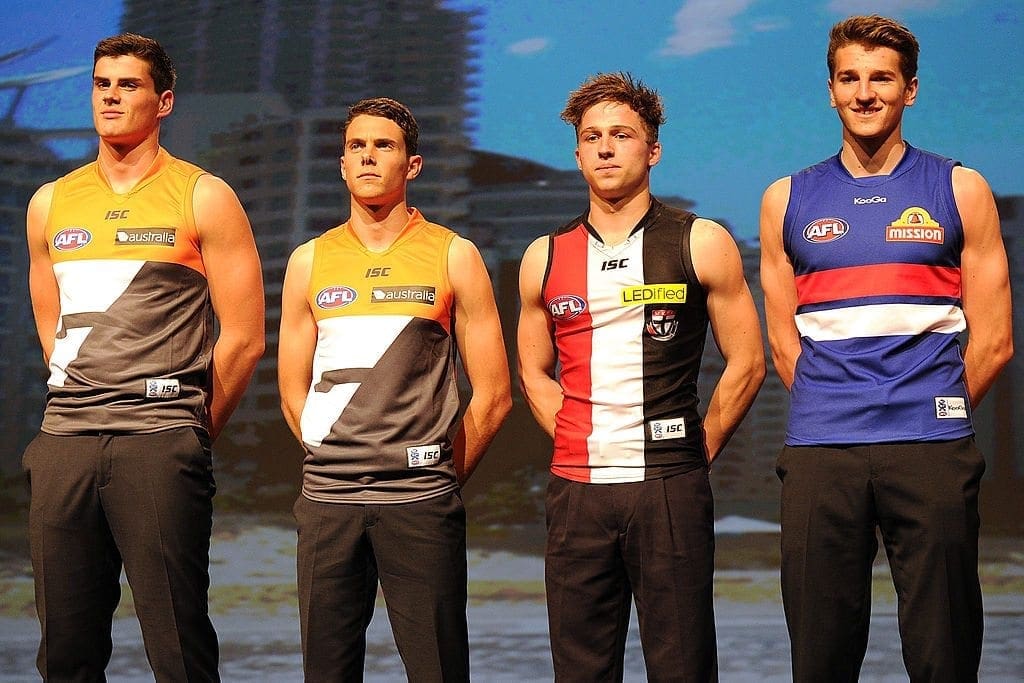 The Giants were also able to add Taylor Adams via Pick 13, who has since become a star of the game elsewhere at Collingwood.
Pick 2: Stephen Coniglio, Jonathan O'Rourke, Josh Kelly, Tim Taranto
Pick 13: Taylor Adams, Matthew Kennedy
Pick 53: None
Pick 54: Lachlan Tiziani
Pick 71: None
Pick 89: None
Hawthorn
Picks: 5, 21, 24, 59, 65, 81
Hawthorn's Pick 5 could go one of two ways going off their past use of the first-round selection, recruiting Brendan Krummel in 1995 and Lance Franklin in 2004.
Krummel played 64 games for the Hawks and booted 47 majors, while Franklin amassed a stunning CV in his time at Waverley, playing 182 games in the brown and gold and booting 580 goals to aid the Hawks' flag tilts of 2008 and 2013.
Pick 5: Brendan Krummel, Lance Franklin
Pick 21: Nick Ries, Tom Murphy
Pick 24: Brent Renouf, Billy Hartung
Pick 59: Nathan Saunders, Jonathon Ceglar*
Pick 65: Tony Symonds, Lee Fraser, Lochlan Veale
Pick 81: Luan Morley
*Rookie
Melbourne
Picks: 17, 37, 49, 57, 94
The Demons may look to some of their success this season as an omen for their draft chances, with premiership defender Harrison Petty having joined the red and blue with Pick 37 in the 2017 National Draft.
Melbourne's first selection at Pick 17 hasn't been too fruitful, with Ray Holden (three games) and Sam Blease (33 games) failing to pack a punch for the Demons.
Pick 17: Ray Holden, Sam Blease
Pick 37: Andrew Obst, Harrison Petty
Pick 49: None
Pick 57: Tim Moreland, Jayden Hunt
Pick 94: None
North Melbourne
Picks: 1, 20, 42, 47, 72, 77
The Kangaroos haven't previously held Pick 1 in the National Draft, with time set to tell whether they hold good fortunes with the top selection.
It seems Pick 47 has proven to be a promising selection for the Shinboners, having recruited all-time record games holder Brent Harvey and former spearhead Ben Brown with the late selection.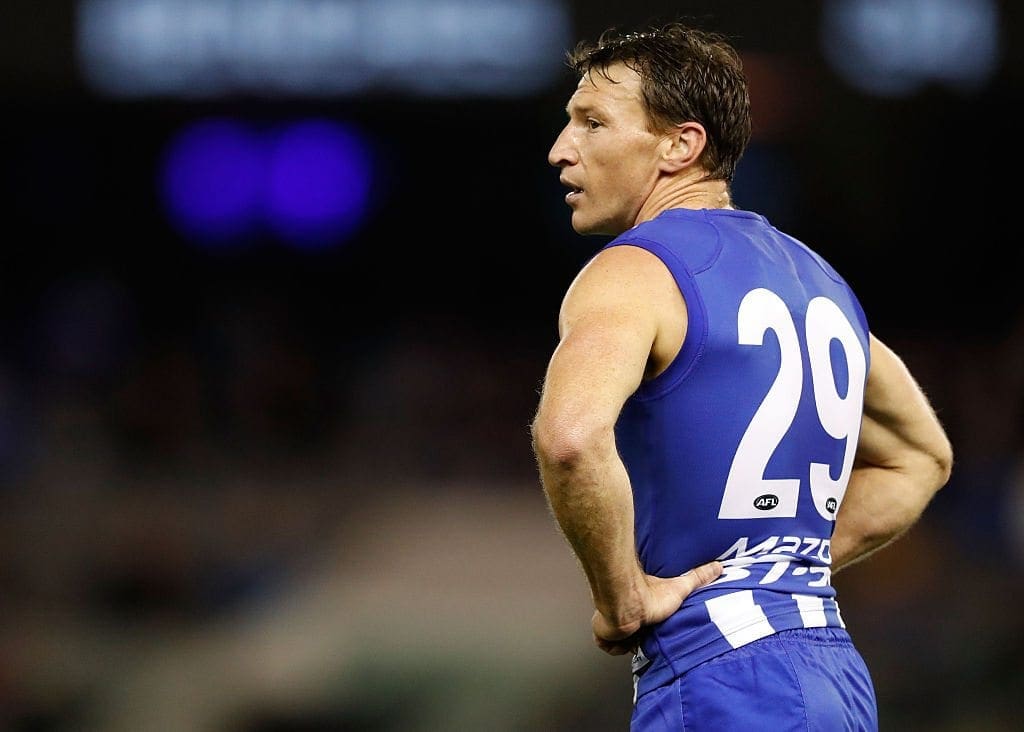 The Roos had less luck in their other two selections with that pick however, adding Nick Lowther and Mitchell Wilkins, who boh failed to make an appearance in the AFL.
Pick 1: None
Pick 20: Brenton Harris, Brett Hawkey
Pick 42: Martin Pike, Daniel Pratt, Jesse Smith, Phoenix Spicer
Pick 47: Brent Harvey, Nick Lowther, Mitchell Wilkins, Ben Brown
Pick 72: Blake Grima, Tristan Xerri
Pick 77: Lindsay Smith, Billy Hartung
Port Adelaide
Picks: 12, 63, 73, 74, 92
The Power don't hold a large history with their 2021 Draft hand, however their first selection - Pick 12 - has proven to be one that has left a great impact in the game's recent history.
Premiership player and club great Shaun Burgoyne joined the Alberton club in 2000 via Pick 12, while young gun Zak Butters will be looking to have a similar impact in his near future.
Pick 12: Paul Koulouriotis, Shaun Burgoyne, Zak Butters
Pick 63: None
Pick 73: Riley Grundy
Pick 74: None
Pick 92: None
Richmond
Picks: 7, 15, 26, 27, 28, 83
A number of the Tigers' premiership heroes of recent years have ventured to Punt Road from the same selections Richmond hold in 2021, with Brandon Ellis, Daniel Rioli (both Pick 15) and Shane Edwards (Pick 26) having joined the club.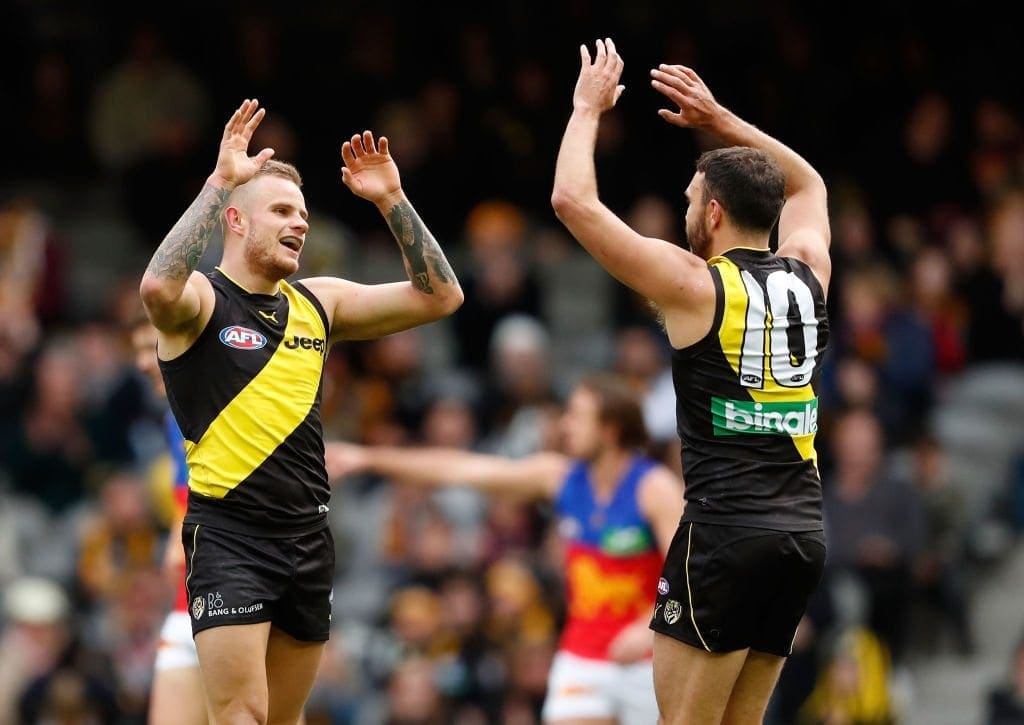 The Tigers will also carry Pick 27 into the count, with their only recruit from the pick being club great Brendon Gale.
Pick 7: Wayne Heraman
Pick 15: Nathan Bower, Brandon Ellis, Daniel Rioli
Pick 26: Stephen Jurica, Shane Edwards, Jayden Post, Todd Elton
Pick 27: Brendon Gale
Pick 28: Christopher Smith, Jamie Tape
Pick 83: None
St Kilda
Picks: 9, 62, 66, 67, 85
The Saints may not enter 2021 with great confidence in their selections, with Caydn Beetham among a poor history of recruiting from the draft.
Fellow Pick 9 selections David Armitage and Ben McEvoy proved to be solid selections however, while Andrew Thompson was a bargain at Pick 62.
Pick 9: Caydn Beetham, David Armitage, Ben McEvoy
Pick 62: Andrew Thompson, Alistair Smith
Pick 66: None
Pick 67: Robbie Young
Pick 85: Ian Dargie
Sydney
Picks: 16, 31, 39, 70, 88
The Swans won't enter the 2021 Draft as optimistic as most should they look at their draft history with the above picks.
Chad Warner has a strong campaign this season as a Pick 39 representative, with the Swans hoping to see someone similar emerge with that selection for next month's Draft.
Pick 16: Phil Brooksby, Josh Willoughby
Pick 31: Jarred Moore
Pick 39: Chad Warner
Pick 70: Brett Allison, Abe Davis
Pick 88: None
West Coast
Picks: 10, 29, 35, 68, 86
A number of stalwarts have joined the Eagles from Pick 29, including premiership duo Adam Hunter and Scott Lycett, best and fairest winner Eric Mackenzie and long-serving midfielder Matt Rosa.
West Coast have had less luck with their first selection at Pick 10, bringing in Peter Higgins (four games) and Brandon Hill (zero games).
Pick 10: Peter Higgins, Brandon Hill
Pick 29: Matthew Connell, Adam Hunter, Matt Rosa, Ben McKinley, Eric Mackenzie, Scott Lycett
Pick 35: Bailey Williams
Pick 68: Hamish Brayshaw
Pick 86: None
Western Bulldogs
Picks: 23, 43, 44, 45, 52, 93
The Dogs could see a star defender emerge from their draft package this year, having recruited Lindsay Gilbee, Easton Wood (both Pick 43) and Bailey Dale (Pick 45) this century.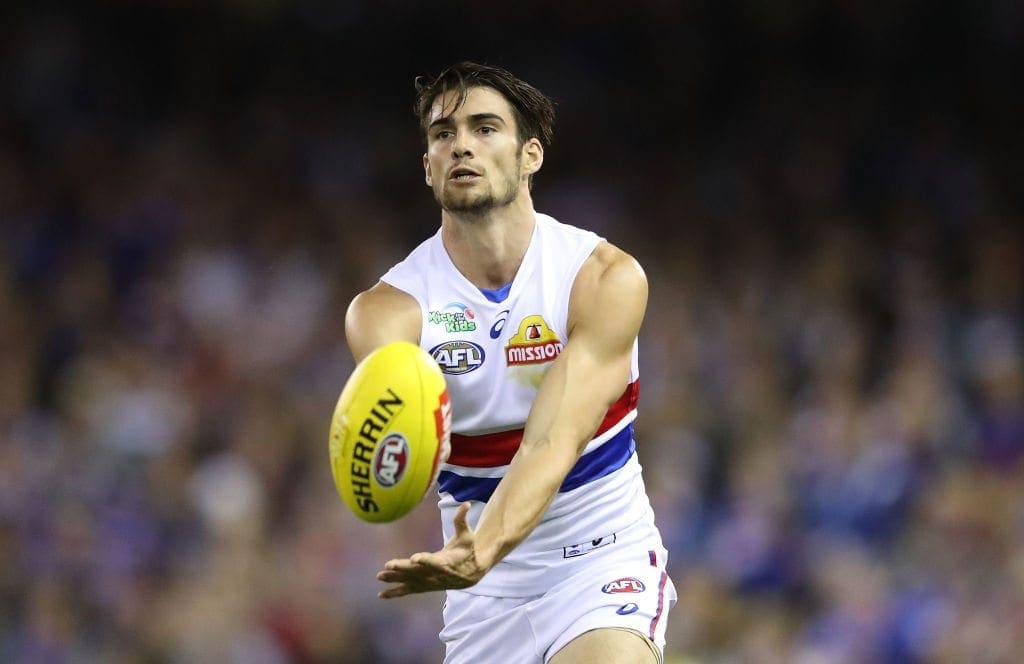 Gilbee and Dale have been able to secure All-Australian blazers, while Wood ended his stellar career at the Kennel as a premiership captain, All-Australian representative and best and fairest winner.
Pick 23: None
Pick 43: Mark West, Lindsay Gilbee, Easton Wood
Pick 44: Jacob Rhodes
Pick 45: James Pyke, Gary Barrow, Brennan Stack, Bailey Dale, Ben Cavarra
Pick 52: Tony Campbell
Pick 93: None