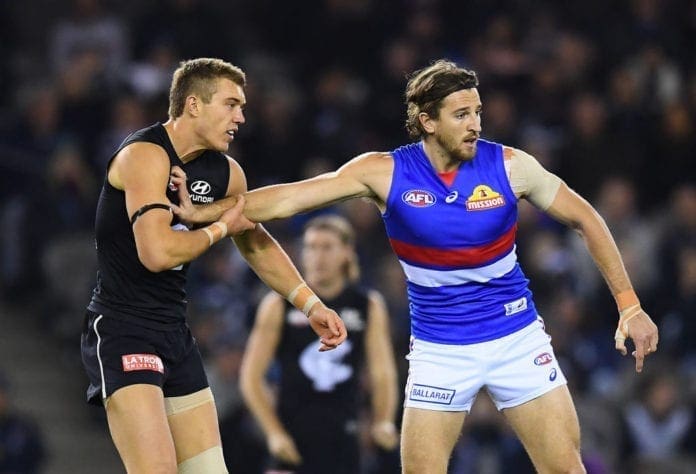 If you reside in the capital of the sunshine state or Melbourne's leafy east, you'll probably argue that a description for sustained success is hardly necessary.
There may be multiple ways to define this kind of continual achievement, but none have entrenched themselves within the global sporting lexicon like the succinct term of 'dynasty'.
For the fans of different faiths located in other grids on the map, the Oxford dictionary defines the expression as 'a period of years during which members of a particular family rule a country'.
Much like the historical emperors of the far east and the current lineages of European monarchs, footballing history is plotted into eras. Each of these chronological segments are in turn ascribed a presiding class.
The 'Magpie Machine' ruled the late twenties with four flags under the eye of master technician Jock McHale.
Melbourne and Norm Smith owned the fifties, winning four premierships before being crowned again in 1960.
Despite the horrendous hairdos and the unbearable accompanying soundtrack, the eighties were more than likely the highlight of your life if your heart lies with Hawthorn.
The recent Lions' and Hawks' three peats also had them atop the footballing throne from a large portion of the current century.
It isn't just the stars of these conquering clans that people remember. The lesser lights and smaller cogs in the machine are also fondly recalled by many.
Their rotations in the well-oiled apparatus may have run a smaller circumference, but their team's success was contingent on them spinning consistently without falter.
Reaching football's Everest even once is a tough task. Attempting to stay astride the summit seems outwardly Sisyphean.
If all things were equal, AFL teams would enter each season with a less than six percent chance of taking home the premiership cup. So, to stay above the pack for a number of years requires an ability to count cards.
How is it that many teams of yesteryear were able to collect a cabinet of trophies in such brief periods of time? What are the attributes and indicators that are consistent between them?
Having compared and contrasted these five eras, these storied outfits were found to share more than a handful of commonalities.
The six threads that you can find weaved into the tapestry of these dynasties are:
High calibre leaders in the coaching box.
High end talent that created the nucleus of the team.
Head hunted players that formed a second rung of complimentary talent.
The ability to retain their own talent.
Decorated captains.
Individuals that irrespective of skill understood their role and performed it consistently.
Off-field stability
With this septet of elements acting as the recipe for a swag of flags, we peeked inside some team's pantries to see if they are stocked with the requisite ingredients for a succession of sweet Septembers.
You will notice the key name of Richmond missing from this experiment. This is due to the fact they are still expanding the bounds of their contemporary success.
This exercise is seeking to look further than an already printed fixture list, so naturally it will be geared towards examining possibilities of future success.
Without further ado, let's see who is next in line to the throne.
1.
The Coaches
The titles of tactical mastermind or peerless leader of men aren't usually attributed to head coaches still gainfully employed. So obviously, this is challenging to analyse at the current time due to the fact that a legacy is best critiqued upon completion.
With that being said, coaches from three teams that tick multiple boxes have already won premierships – Adam Simpson, John Longmire and Luke Beveridge.
Whether or not this trio can replicate this achievement on several other occasions is yet to be determined. They can be assured they will face stiff opposition from the litany of coaches heading up and coming clubs.
However, with runs already on the board, their CV's have progressed beyond the template stage.
It must also be noted that Nathan Buckley, Chris Fagan and Ken Hinkley have previously been voted by their peers as the coach of the year.