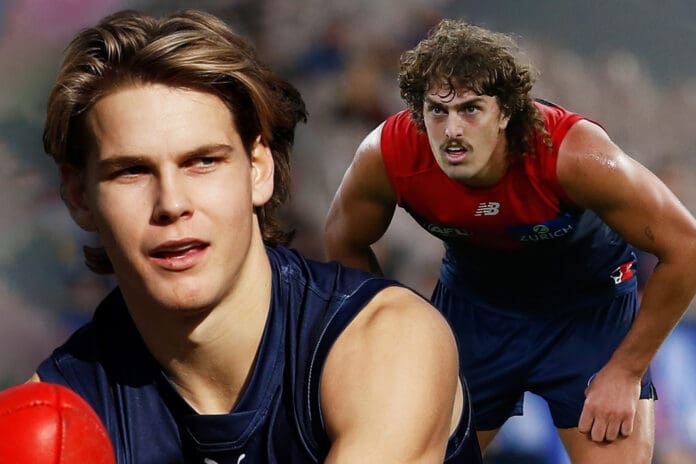 A myriad of murmurs have motioned that the 2022 off-season may be one of the AFL's busiest for some time.
While players will obviously be the main focus, draft picks will again be present in just about every exchange across the trade window.
With several high-level names already floated as potential targets for the months ahead, just as many, if not more, top draft picks could also be finding new homes ahead of the National Draft
Beginning at the top, North Melbourne are in pole position to secure the first overall selection for the second year running. But their draft riches may not stop there, with a priority pick well in play as discussions get underway between the Roos and the AFL.
As noted earlier this year, the Roos should look to part ways with their first pick given the midfield-heavy crop of names that are looming as the top five or so prospects at the National Draft.
The Roos need key-position players, and could look to split their first-round pick into multiple selections to fill more than just the one void on their list.
Should they be equipped with the opening two selections at the draft thanks to the helping hand of AFL House, then Pick 2 must be on offer to any clubs that can offer a desirable deal.
West Coast could be forced to slide as far as Pick 4 should the Roos be given a priority selection at the top of the draft board, with Brisbane father-son prospect Will Ashcroft also likely to venture to the Lions among the opening handful of selections.
The Eagles won't be able to trade their first-round pick unless they acquire another during the off-season, given clubs are required to use two first-round selections across a rolling four-year period.
Nevertheless, West Coast would be bereft of a focus on their future in moving on their likely top two draft pick, with Adam Simpson's side needing to plot for the years ahead.
Other bottom-half clubs in Adelaide, GWS, Hawthorn and Gold Coast are unlikely to part ways with their top selection this year as they look to build on their young cores.
Essendon, however, have been tipped to pursue ready-made talent this year, whether that be through trade or free agency.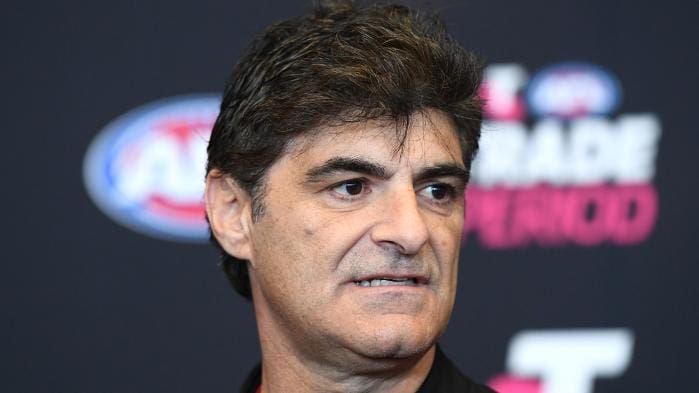 A Josh Dunkley or Angus Brayshaw type will still require the Bombers to hand over assets, with their opening pick of this year or next likely to be required in any deal for a player of their calibre.
Also understood to be chasing high-priced players are Geelong, Richmond and Collingwood, with a raid on a handful of the Giants' top talent understood to be on the horizon.
The likes of Tim Taranto and Jacob Hopper would demand an exchange of at least one first-round pick, leaving any of the aforementioned suitors to cough up their opening selection.
The Western Bulldogs and Fremantle are also believed to be key figures in the player market this off-season, with Rory Lobb heavily linked to the Kennel as the Dockers move on young Demons star Luke Jackson.
While Lobb is unlikely to demand a first-round selection, Melbourne will be keen to jump back into the first-round given their 2022 selection is with the Swans.
Sydney are the only club to hold multiple first-round picks this year, and have shown no indication of having a substantial impact come the trade window. They have been continuously tied to Tigers superstar Dustin Martin, however have refuted the links.
Carlton, St Kilda and Port Adelaide are among the clubs unlikely to depart with their top picks as things currently stand, while Brisbane will move to spit their selection - currently Pick 16 - to hold the required draft points in matching a bid for Ashcroft.
A bid at Pick 1 would require the Lions to hand over 2400 draft points (600 decrease from 3000 due to 20% FS discount) to attain Ashcroft. Their current draft hand of Picks 16, 34, 44, 70 and 88 equates to 2010 points.
Other top father-son selections in Alwyn Davey Jnr (Essendon) and Max Michalanney (Adelaide) are seen as prospects likely to land later into the first round and would come after either club's opening pick.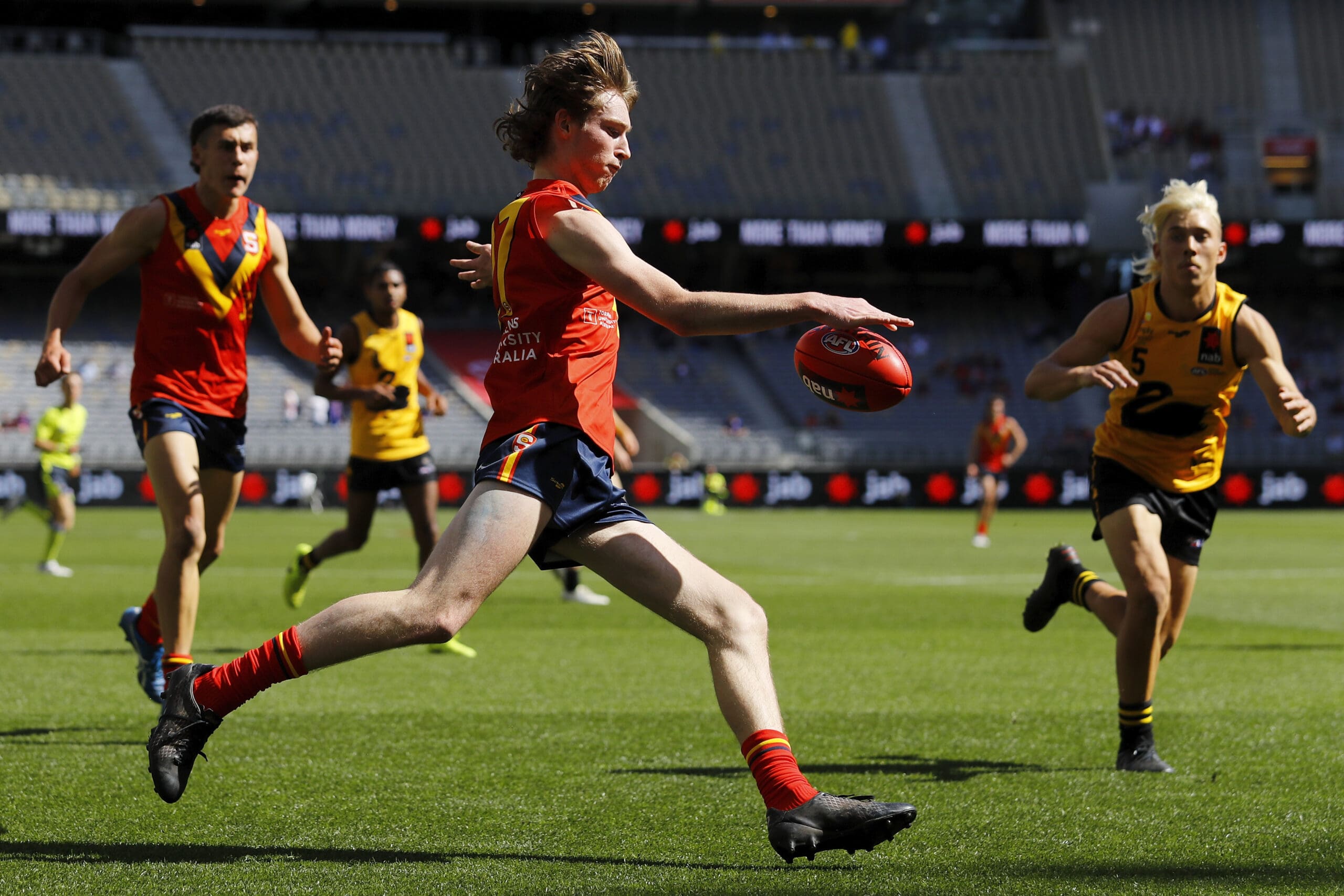 Melbourne, who don't hold their first-round selection, are reported to be chasing a key forward and could move on a first-round selection they attain in a trade for Jackson, or consider handing over their future first-round pick.
So with several clubs potentially looking to part ways with their first-round picks, which clubs may benefit most?
Hawthorn could push to secure another top selection as they continue to revamp their list under Sam Mitchell, while the Eagles, Crows, Suns and Giants would also be keen to acquire more top-level talent through the draft.
The flagged player raid on GWS could see first-round picks head to Sydney's west in exchange for Hopper or Taranto, and would have the Giants in the conversation to please the Tigers in a trade for Martin should they emerge as keen suitors.
The current draft order may also be shuffled given lucrative deals for free agents Daniel McStay or Angus Brayshaw could arise and add further compensation selections into the mix.
The AFL are yet to confirm the dates for the 2022 Free Agency and Trade Period, as well as the 2022 National Draft.
Current AFL Draft state of play: 
TEAM
PICKS
TOTAL POINTS
3, 21, 75
3112
16, 34, 44, 70, 88
2010
12, 30, 62, 66, 84
2100
15, 42, 45, 47, 87
2170
5, 23, 41, 59, 77
3263
14, 72, 86
1180
18, 36, 48, 52, 54, 60, 90
2401
7, 25, 32, 33, 43, 51, 68, 69, 79
4292
4, 22, 40, 57, 58, 76
3660
6, 24, 50, 61, 78
2944
35, 39, 53, 64, 71, 89
1331
1, 55, 63, 73
3328
8, 49, 56, 80
2032
9, 19, 27, 81
3120
10, 28, 46, 82
2403
13, 17, 31, 67, 85
2912
2, 20, 26, 38, 74
4623
11, 29, 37, 65, 83
2555