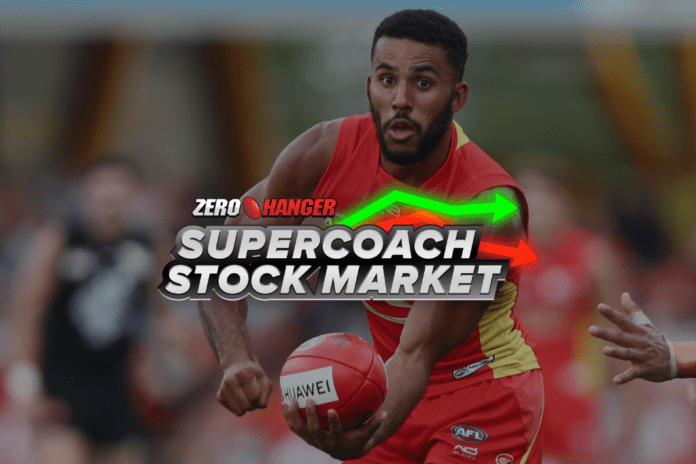 Supercoach finals are nearing closer and closer, and with the amount of trades becoming significantly slim for owners, it is important to nail your final trades to avoid paying the price come finals time.
Check out below on who to trade in and out, some potential rookie downgrades and point of difference players to separate you from opposition owners in head-to-head matchups.
TRADE IN
Patrick Dangerfield [FWD/MID][$533,100]
The Brownlow medallist would've been a temptation last week being below $500k, but after a whopping 184 point performance against the Bombers on Friday night, it would be crazy not to get him in your forward line or midfield this week.
After getting back to his Brownlow best last week, Danger's breakeven is at a low 32 and a projected price rise of $32.4k, and if he continues this run of form, then he'll be back above $600k in no time.
With a three-round average of 125.3, Danger is prime for the picking this week.
Callum Mills [DEF][$561,300]
The Swans defender is currently the highest averaging defender in Supercoach with 112.3 points per game, but has lower ownership percentages than Rory Laird, Tom Stewart, Jake Lloyd, Jayden Short and Jordan Ridley with a tick under 20 percent ownership.
Mills is as consistent as ever highlighted by his high average and the fact that he hasn't dropped below 100 since round 5.
With a breakeven of 97, Mills will continue to rise in price given his good form all year, so if you don't have him, then he is the perfect finishing touch for your backline.
CALLUM MILLS
Defender / Midfield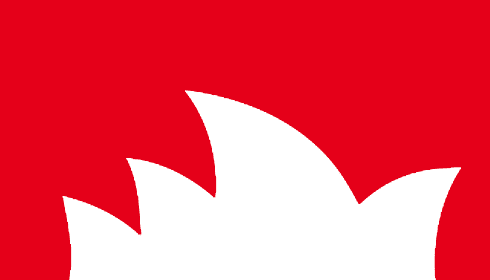 Sydney

SUPERCOACH STATS

112.4
Average Score

$578,600
Price

100
Breakeven
Touk Miller [MID][$638,800]
The Gold Coast Suns midfielder is enjoying a breakout season that would have him in the starting All-Australian midfield at the moment.
Currently averaging 120.6 points per game including a huge 153 point performance last week against the Tigers, which now gives him a breakeven of 99, so he will look to rise a bit more in cash.
Very expensive but if you have the extra coin then get him in right now. Only in seven percent of teams as well so look to separate yourself from the pack with this trade.
TOUK MILLER
Midfield

Gold Coast

SUPERCOACH STATS

124.5
Average Score

$661,100
Price

142
Breakeven
TRADE OUT
Callum Coleman-Jones [FWD/RUC][$276,400]
The big key position player from the Tigers was a popular trade in a few weeks ago when Tom Lynch went down with an injury and Coleman-Jones stepped up in his absence.
Has risen $115.2k over five weeks, but he sustained a calf injury in the loss to the Suns on Thursday night so it's time to trade him out.
Look to upgrade to Danger if you have the cash.
SUPERCOACH STATS

0.0
Average Score

$0
Price

0
Breakeven
Taylor Walker [FWD][$401,000]
The key forward for the Crows has been excellent this season, averaging 92.6 point per game on the season, but with a three round average of 66 and a neck injury suffered against the Lions on Saturday, it's time to look for some better options in the forward line.
If your forward line is filled with premiums, then look to trade across to Patrick Dangerfield [$533,100] or Toby Greene [$477,900]
TAYLOR WALKER
Forward

Adelaide

SUPERCOACH STATS

86.2
Average Score

$349,100
Price

97
Breakeven
ROOKIE DOWNGRADES
Jeremy Sharp [MID][$141,800]
The rookie from the Suns has enjoyed a nice start to his career with scores of 76 and 79 in his first two games to give him a great breakeven of -72 and a projected price rise of $56.1k.
He will be a popular trade in this week for good reason, and would create handy cash generation for your midfield bench heading towards finals.
JEREMY SHARP
Midfield

Gold Coast

SUPERCOACH STATS

65.4
Average Score

$289,500
Price

55
Breakeven
Lachie Bramble [MID][$155,000]
The Hawks rookie was on the Supercoach stock market last week, but with an 80 point performance on the weekend, and still at a respectable rookie price, he should be a definite downgrade for those who have maybe an injured midfielder such as Dyson Heppell [$512,000].
With a breakeven of -34 and a projected price rise of $41.6k, for the second week coming, hop on Bramble before it's too late.
LACHIE BRAMBLE
Midfield / Forward

Hawthorn

SUPERCOACH STATS

75.5
Average Score

$362,500
Price

53
Breakeven
POINT OF DIFFERENCE PLAYERS
Jordan De Goey [FWD][$407,200]
The Pies forward has started to play a lot more in the midfield recently, amassing 32 disposals each in his past two games for scores of 114 and 115 respectively.
A three round average of 99.7, a breakeven of 10 and a projected price rise of $32.8k, De Goey could be a nice point of difference in the forward line.
Only in 5.9 percent of teams, this pick could surprise your opponent in head-to-head matchups and give you the upper hand.
JORDAN DE GOEY
Midfield / Forward

Collingwood

SUPERCOACH STATS

85.2
Average Score

$519,600
Price

115
Breakeven
Bailey Dale [FWD][$466,800]
The Bulldogs forward has become more of a defender in 2021, who still has the ability to sneak forward and kick a goal. Currently averaging 95.7 points per game.
In All-Australian contention, rarely drops below 80 points and has had big Supercoach performances with scores of 152, 129, and most recently 111 last round make for a nice trade in if you decide to do so.
Only in seven percent of teams and is another unique player to have in your Supercoach forward line heading into finals.
BAILEY DALE
Defender / Forward

Bulldogs

SUPERCOACH STATS

95.2
Average Score

$476,200
Price

113
Breakeven
Christian Salem [DEF][$489,500]
The rebounding Demons defender was a relatively popular pick on Supercoach last year, but hasn't been so this year.
Averaging 100.8 point per game on the season, a three-round average of 110 and a breakeven of 56, Salem will look to increase heavily in price over the next few weeks.
The Demons will look to finish off the year strong, and so will Salem who has gone under the radar this year only being in 4.2 percent of teams, so hop on to differentiate your team from others before he gets too expensive.
CHRISTIAN SALEM
Defender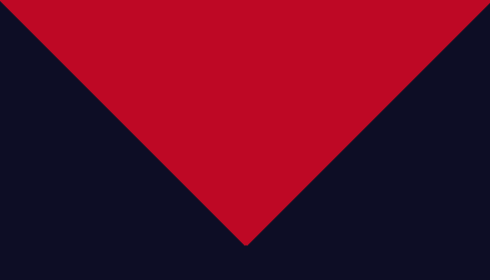 Melbourne

SUPERCOACH STATS

94.5
Average Score

$412,900
Price

56
Breakeven