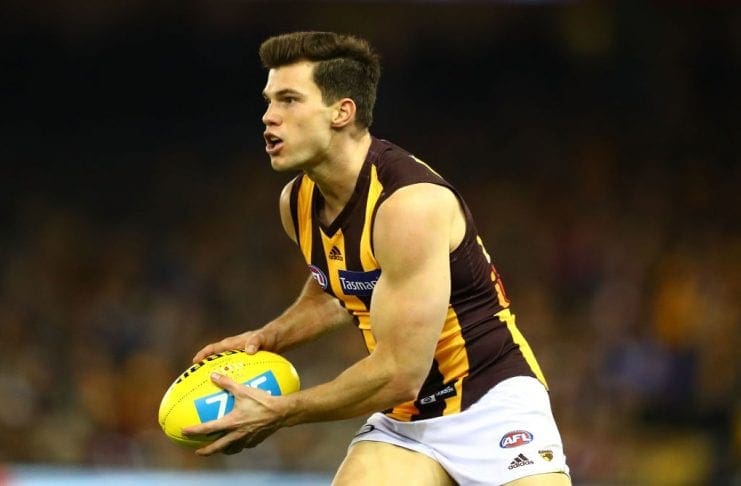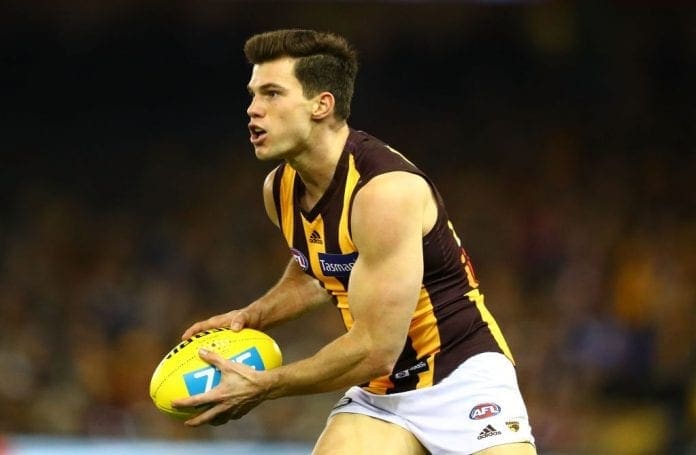 Star Hawthorn duo Jaeger O'Meara and James Worpel will be awaiting the MRO's review of Friday night's clash between the Hawks and Swans after separate incidents in the match could come under scrutiny.
Hawthorn ended the night as 38-point victors at the SCG in what was an emphatic win for struggling side.
The win could come with some collateral however, with O'Meara and Worpel placed to wait on the MRO's verdict from the match.
O'Meara collided with Swans forward Will Hayward in the second quarter of the match, with the latter coming out of the contest dazed.
Will Hayward was subbed out of the match after this incident in the second quarter.#AFLSwansHawks pic.twitter.com/4tZ7Db9ODr

— AFL (@AFL) June 11, 2021
Hayward was subsequently subbed out of the game and was replaced by Lewis Taylor.
Given the outcome of the incident, the MRO could hand O'Meara a ban despite the both players contesting for the ball.
Worpel is also set to come under scrutiny following a dangerous tackle on Sydney defender Harry Cunningham.
Worpel pinned Cunningham's arm before pulling him into the turf and as a result caused the Swan to hit his head into the ground.
Unlike Hayward, Cunningham was able to play out the match, but Fox Footy's Jon Ralph believes Worpel will be facing a week on the sidelines.
"It ticks all the boxes the MRO are looking for. One pinned arm, significant force, he whips Cunningham into the ground and because of that pinned arm he's not able to defend himself and he takes a significant amount of time to get up," Ralph said.
"That is enough for medium impact, the action and force make it really easy for Michael Christian. I think it's definitely a week."
Hawthorn's James Worpel is "definitely" in line for a suspension after this dangerous tackle on Sydney's Harry Cunningham.

📝 BLOG: https://t.co/amtupwAy9b
🔢 MATCH CENTRE: https://t.co/QWte4eGBFm
📺 WATCH #AFLSwansHawks on @kayosports: https://t.co/sldg20vNfX pic.twitter.com/tKPbxWiBGd

— Fox Footy (@FOXFOOTY) June 11, 2021
Along with the aforementioned Hawks pair, Swans forward Sam Wicks was placed on report for his bump on Hawthorn defender Will Day.
Wicks chose to bump Day when he had his head over the ball, and collided high with the young backman.
Day was able to play out the match, but the incident is set to be closely looked at by the MRO.
Sam Wicks has been put on report for this hit on Will Day.

📝 BLOG: https://t.co/amtupwAy9b
🔢 MATCH CENTRE: https://t.co/QWte4eGBFm
📺 WATCH #AFLSwansHawks on @kayosports: https://t.co/sldg20vNfX pic.twitter.com/u0AlVKNsft

— Fox Footy (@FOXFOOTY) June 11, 2021