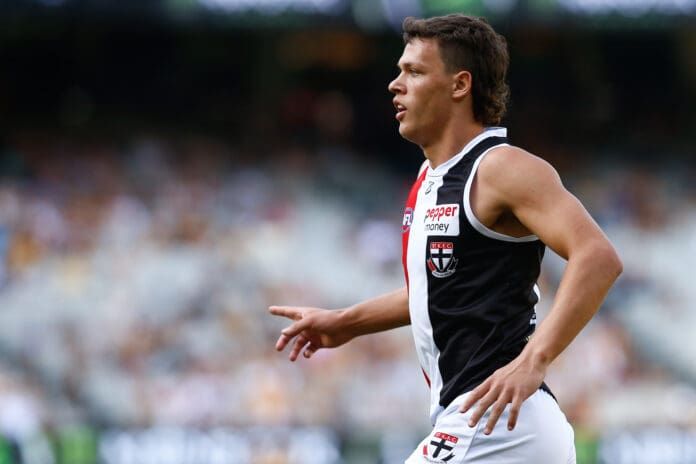 Young St Kilda midfielder Marcus Windhager is determined to avoid any chance of the second-year blues. Having broken into the Saints' best 22 last season, he has shown a level of maturity beyond his years by undertaking his own gruelling pre-season ahead of 2023.
A slider in the National Draft at Pick 47, he's proving to be a bargain for the Saints. Having been developed in their Next Generation Academy, and being a local product of the bay area, Windhager is comfortable around the club he now calls home.
Season 2022 saw an impressive debut year with the the teenager featuring in 17 matches and earning a NAB Rising Star nomination. He notably kept Brownlow Medalist Lachie Neale to a fraction of his normal possessions late in the season, highlighting his potential.
Related: Saints confirm signature of former Blue Liam Stocker
This summer however, he has undergone a self-driven program with a huge focus on not just his fitness, but his touch and skills. Windhager is focused on being as clean as possible heading into this season to compete with the elite of the competition.
The hard work looks to be paying off after he finished second in the club's initial 3km time trial pre-Christmas and third in the most recent hit-out last week.
It's not just Windhager putting in the work however, his best mate Mitch Owens has been joining him for the gruelling summer sessions to ensure he also impresses new coach Ross Lyon.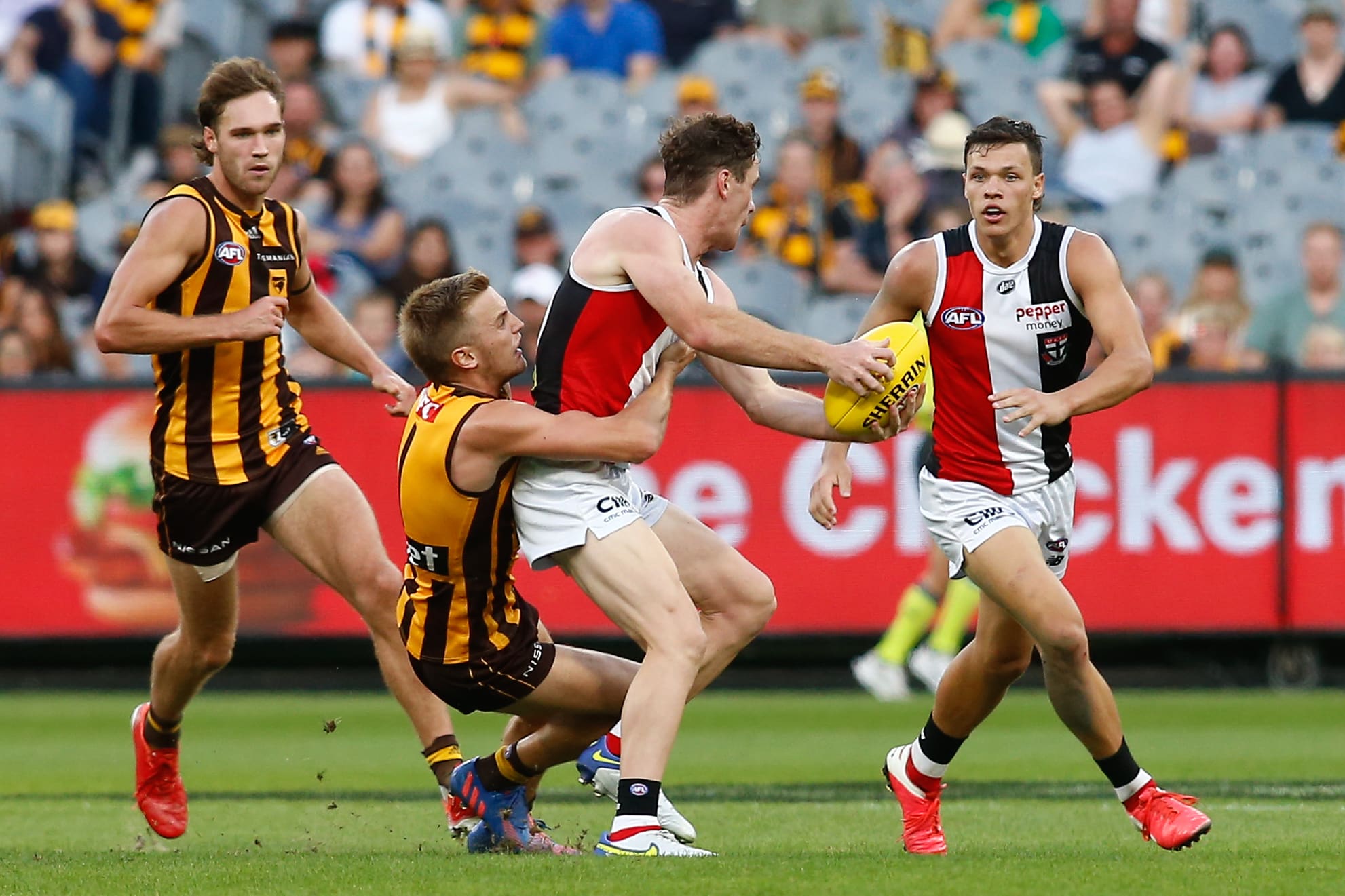 Both players are eyeing off extended bursts in the midfield after debuting last season as raw 18-year-olds.
"I had a big focus over the off-season to improve my running and make that a strength of mine," Windhager told RSN.
"I also wanted to make sure my touch and how clean I was, is a priority as well. I think being clean in the AFL is the most important thing, so I spent a lot of time over the off-season with my best mate Mitch (Owens) working on being clean and spending a lot of time in the gym making sure that was at its best."
Related: "Wrongly criticised": Lenny Hayes backs Saints list ahead of return season
The youngster also gave some insight into new coach Ross Lyon and the game style the Saints will look to implement in 2023.
"We've got a real focus on playing quick and that's the way the game's heading at the moment," Windhager said.
"That's our mentality is to go fast but to be measured at the same time."
He was also full of praise for the assistant coaches Lenny Hayes, Robert Harvey, Brendon Goddard and Corey Enright, saying all have been huge influences on him so far.
The pre-season program saw Windhager and Owens work closely with club legends Hayes and Goddard.
"It's awesome, great to have club legends back but more importantly, incredibly talented and knowledgeable coaches. I've done a lot of work with Lenny and 'BJ' (Goddard) so far this pre-season," He said.
"They pick up on things that we as players don't pick up, even Corey Enright as well, just past legends of the AFL, it's pretty awesome to be around them."
While Windhager and Owens have Saints fans hopeful, exciting young draftee Mattaes Phillipou has also generated plenty of buzz around the club after just eight weeks of being a Saint.
"He's definitely a confident kid and he plays with that as well which is great to see on the track," Windhager said.
"He's been unbelievable, he's fitted right in and he doesn't look out of place when he trains. It's pretty exciting times."
With the Saints entering their 150th year, much is at stake for a club that has battled to be relevant in recent times. If nothing else, however, the club's youngsters appear determined to influence a change in fortunes in 2023.