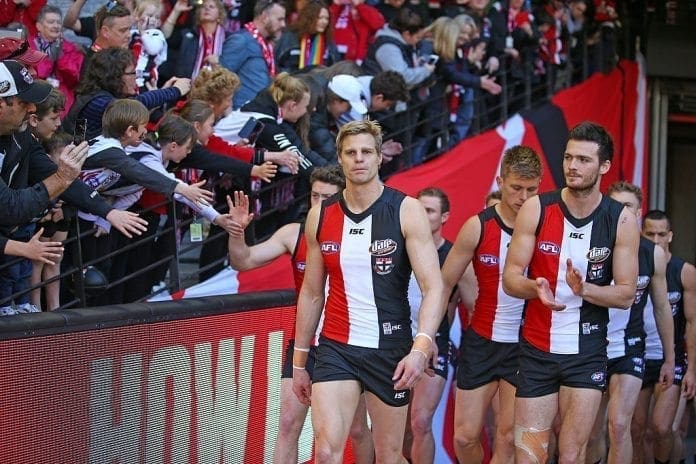 Terry Wallace believes the Saints will find it hard to make finals in 2017, saying their midfield lacks the quality to compete with the best sides.
St Kilda stormed home in the second half of last season, winning seven of their ten games after the bye. It left them just outside the top eight, missing out only by percentage.
The Saints doubled their win total from the 2015 season, leaving many pundits excited about what they can bring in 2017. However, while Wallace believes they are capable of making finals, he doesn't think they will.
"The one thing that we've seen over a long period of time is that it's easy to go from down low on the ladder up a little bit, but it's damn difficult to get inside that top eight," Wallace said on SEN's Hungry for Sport.
"The people that have those finals positions cherish them, so that next step is a difficult step in AFL football and it always has been."
Related: Zero Hanger's St Kilda 2017 best 22 analysis
Wallace has tipped them to finish just outside the top eight, citing their midfield as an area of weakness.
"I keep looking at their midfield and wondering whether they have the depth of some of the real quality sides in the competition," Wallace said.
"I don't doubt their endeavour and their work ethic but they really need some blokes to step up.
"(Jack) Billings needs to be really able to go from half-forward into the midfield. (Jade) Gresham is only in his second season, I think he is going to be a really good player but how quickly can he develop?
"I do question whether they have got as many quality midfielders as some of the others…when you look at what the Western Bulldogs and GWS are going to front up with, if you're going to be a contender I don't know if (the Saints) have got as many real quality top-end (players)."
[polldaddy poll=9660549]
Wallace believes new recruits Jake Carlisle and Nathan Brown, who left Collingwood seeking further opportunities, are both crucial to their finals chances.
"Can Nathan Brown stand up and do the job for them? That's still questionable. Carlisle is huge, to me he is a make or break player for where they are going," he said.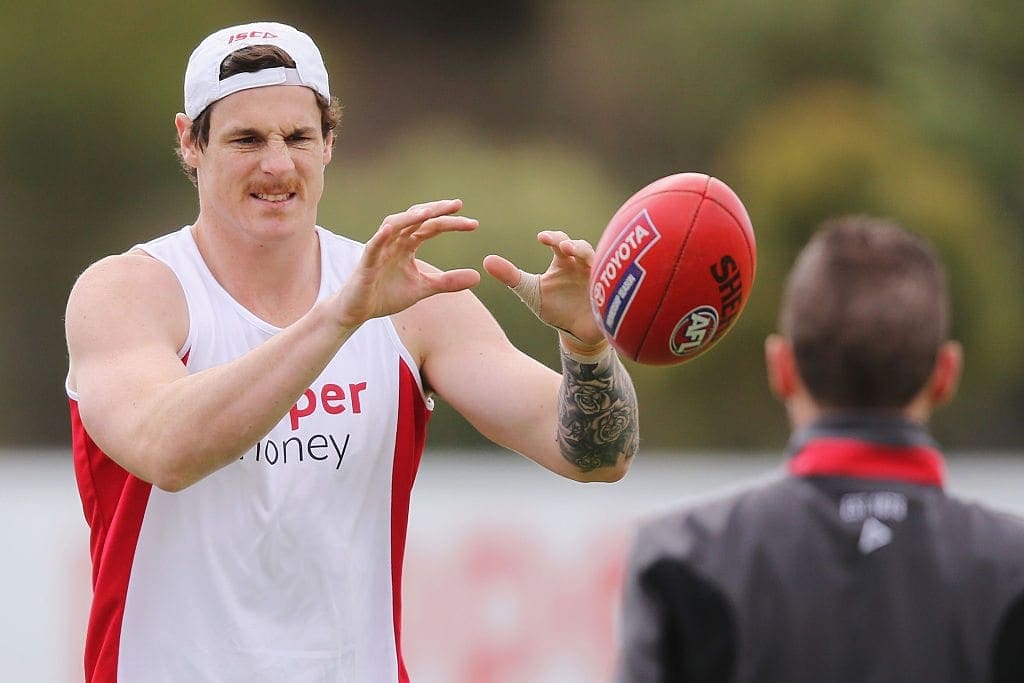 "If those two players they have brought in can hold up and become the players they want them to become, well yes they might be able to squeeze their way in to a top eight position but at the moment we don't know, there is still a question mark on them."
Wallace said while it might be disappointing to miss finals this year, having two first round draft picks will allow them to lure a big name recruit in the 2017 trade period.
"I think they are now a club that can really court after some top liners and go after them," he said.
"They've got those two first round draft picks next year so whatever they do this year, I think they will be better next year. I think they will bring in some genuine top-end talent."