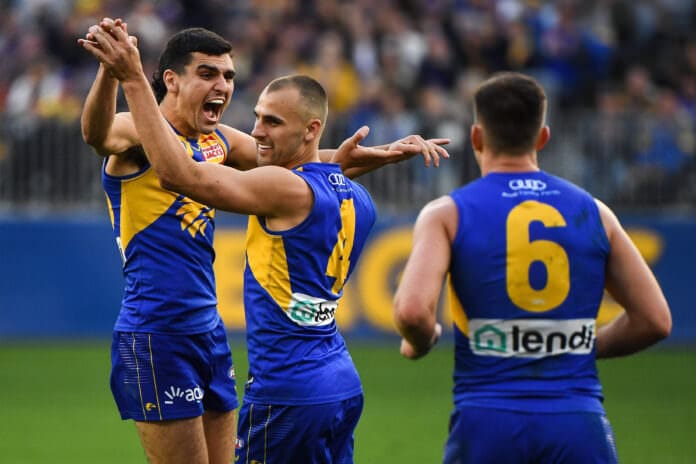 Injured backman Tom Cole has signed a three-year deal with West Coast that will take him through to the end of the 2025 season.
The premiership backman has played 78 games in blue and gold since his 2016 debut but is yet to play this year after being one of many Eagles struck down in the pre-season.
Cole's ankle injury, suffered in a competitive training drill, is expected to keep him sidelined for another two to three months.
"I can start, hopefully, running in a couple of weeks and then from there it's just how my body reacts, how my ankle reacts to that," he told the club's website.
"I can't start getting on ground and being around the boys a bit more, which will be fun."
Cole was a member of the Eagles' 2018 premiership team, entrenching a spot in the senior side. In 2021 he played every game, cast as a lockdown backman with the ability to rebound and intercept.
The Eagles' recent signings have been focused on the future, with Cole joining Campbell Chesser in affirming the club's future despite a grim 2022 season. Both players are currently on the Eagles' inactive list due to their injuries.
"It's been a bit of a tough year this year, but I'm getting older so I have to be more of a leader within the club," said Cole.
Cole turns 25 this Saturday, when West Coast host the Bulldogs at Optus Stadium in search of just their second win of the season.