The West Coast Eagles are set to have an audacious trade request knocked back by Port Adelaide, according to 7 News Perth.
The Eagles have reportedly requested that Power forward Mitchell Georgiades be included in part of a trade for wantaway goalsneak Junior Rioli, who yesterday requested a trade to Port Adelaide.
However, Port Adelaide isn't keen on losing the 20-year-old, and he "has no desire to return to WA at this point" according to 7 News Perth journalist Ryan Daniels.
This is backed by comments from Georgiades' manager Tom Seccull last month that indicate that he is well-settled in Adelaide.
"Mitch is happy, contracted and looking forward to a big pre-season ahead of next year," Seccull told The West Australian.
"He's an exciting young player, Mitch, so naturally there's going to be continued interest from rival clubs. It's not uncommon."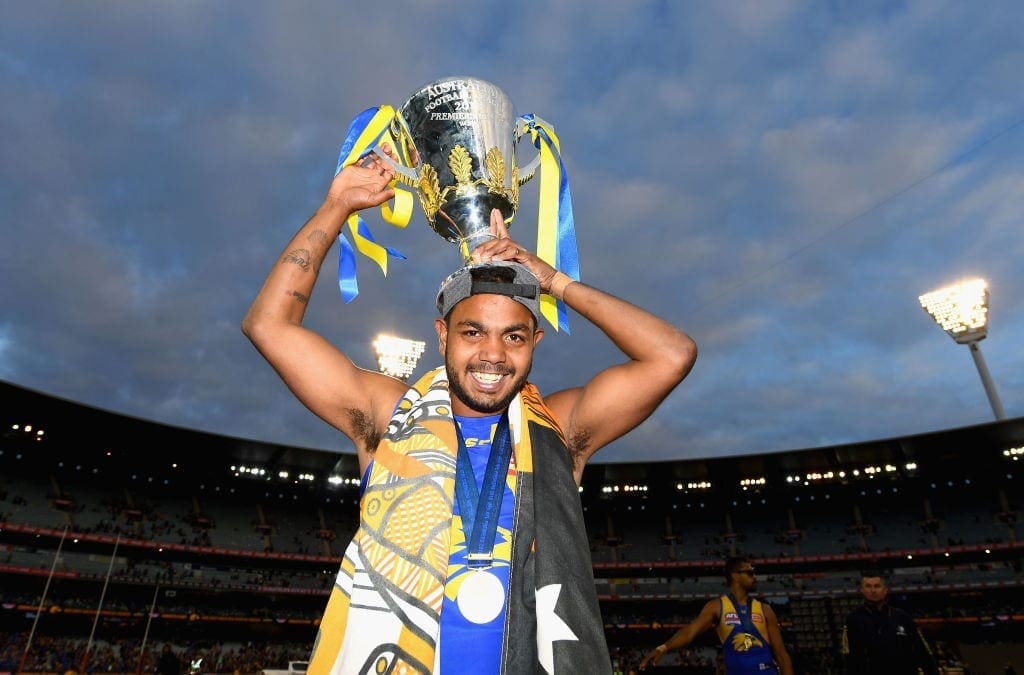 Rioli, a member of the Eagles' 2018 premiership side, is expected to sever ties with West Coast despite enduring a 717-day drought between games due to a doping ban handed down by ASADA in 2019.
The Eagles were reportedly left "bitterly disappointed" after Rioli lodged a request to be traded to Port Adelaide this off-season.
"We could not have done any more to support Junior since his infraction in 2019," West Coast CEO Trevor Nisbett said in a club statement.
"We facilitated his appeal and subsequent return to football, so this decision is bitterly disappointing.
"We will put that disappointment to one side now and work to arrange a suitable trade for a player who has high end talent, is a premiership player and is in the prime of his career, having played just 51 games of senior football.
"Junior has made his decision and while he has indicated Port is his preferred destination we will work to get the best outcome for our club."
At present, Port Adelaide currently holds picks 8, 52, 56 and 80 in an effort to broker a deal for Rioli.