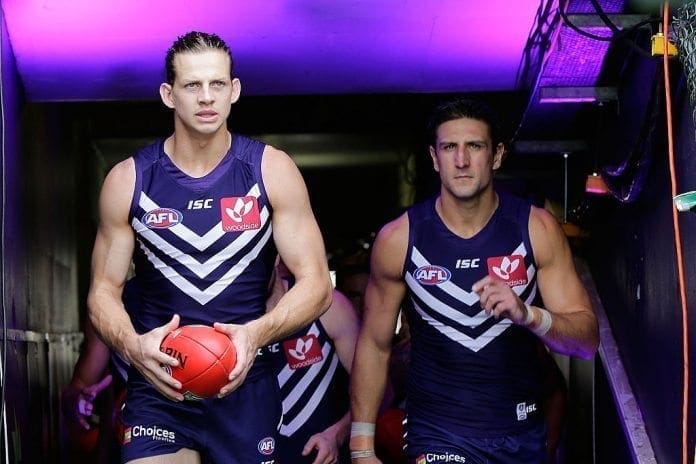 Recently retired Fremantle champion Matthew Pavlich says he expects former teammate and close friend Nat Fyfe to reject rival offers and re-sign with the Dockers.
Fyfe, who is set to become a free agent at the end of the season, will attract serious interest and coin this year, with St Kilda said to be one of the interested parties, while the Suns reportedly tabled a huge offer for the Bownlow Medalist late last season.
Despite the conjecture around his future, Pavlich says he would be shocked if Fyfe leaves the club.
"I don't think he will (leave), knowing him personally. My view is that he will stay. He would be mad not to. He knows that and being a free agent, like I did on a few occasions in my career, you look at other options,'' Pavlich said in an interview with the Herald Sun.
"I would be quite staggered if he left. I just know him quite well and as someone has had experience in playing at one club and that being Fremantle, the opportunities that has afforded me and my family were great.
"I speak from experience, but also having conversations with him. So it's an exciting time for him given the opportunities he can have."
Fyfe, who missed the majority of 2016 due to injury, has played 117 games in seven seasons with the Dockers.