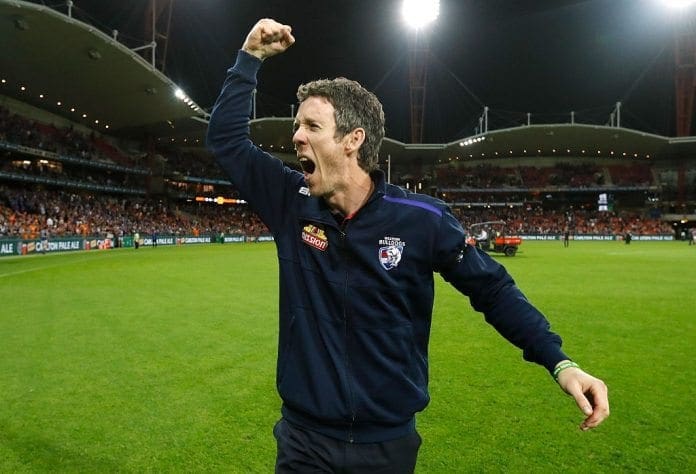 Western Bulldogs veteran Bob Murphy has confirmed he will return to captain the reigning premiers in 2017.
"I will be captain ... it hasn't been announced but there is an exclusive for you," Murphy told SEN radio.
"Luke (Beveridge) and the club were steadfast in saying we'd like you to go around again.
"I was more than happy to take on the role again knowing full well we've got great leaders throughout the club as they showed last year."
Defender Easton Wood led the Bulldogs for the majority of 2016, after Murphy tore his ACL in the round ther loss to Hawthorn.
Murphy said he had been thinking about it since discussions began with Luke Beveridge last season.
"You want to do some thinking about what's best for the team and whether you're the best man for the job, because ultimately we're just servants of the footy club," Murphy said.
"You've got to ask yourself a few questions about whether you think you're the right person for it, whether you've still got the energy for it and the guys coming through."
The 34-year-old, who is currently with the team on their pre-season training camp in Queensland, expects to play most of the JLT community series.
"I shouldn't miss a beat," Murphy said.
"We've had a couple practice matches up here just amongst ourselves and I've got through those, so I should play the majority of the pre-season competition."