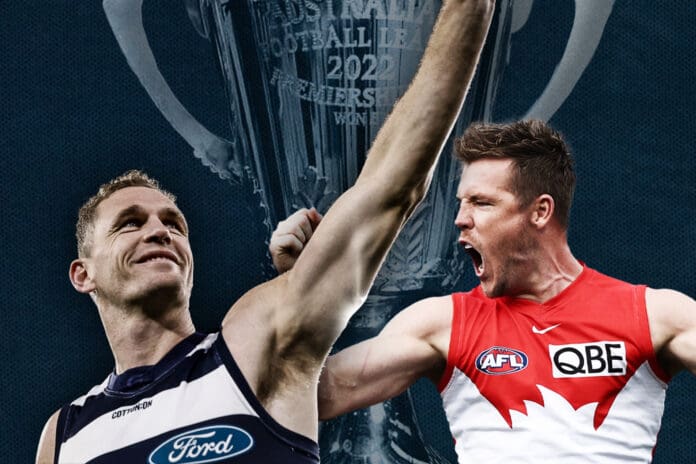 Like every other code played across the globe, AFL contests come bracketed by tsunamis of clichés.
Concern over whether sides came to play is often flagged after they are beaten by workhorses, warriors, guns and G.O.A.T.S. But hey, a week is a long time in football, so there's always next week for the vanquished. Just remember to take it week by week.
Though trite sentiments are more common than dissent infringements before the bye, there is a truism that stands to reason: premierships, at any level, are bloody hard to win.
Just ask this weekend's combatants.
Since 2003, there is yet to be a finals series completed without Geelong or Sydney present. Across this 20-season stretch, 14 campaigns have been stamped with the pair's presence, and combined, the side from the Pivot City and their Harbourside rivals have featured in 11 deciders, with five flags between them.
Yet, despite the reputations of these conquistador Cats and brilliant Bloods, neither has tasted the ultimate success in over a decade.
Adding a further layer of intrigue ahead of the opening bounce, throughout the league's 125-year history, Geelong and the Swans, in any iteration, have never met on the last Saturday in September.
Save for a quartet of VFA stoushes in the 1800s, these two storied sides will take their first dance with one another this week; an inevitable tango that time finally failed to deny.
With the successes of past campaigns bleeding into the present, both Geelong (14 wins in a row) and Sydney (9) will enter the MCG's oppressive cauldron on Saturday as the proprietors of even hotter streaks. Not since 2009 have the last two teams standing entered grand final week on such a blazing trail.
As at the track, form guides are often clambered for at this stage of the season, but as Chris Scott's clowder and John Longmire's bevy haven't met since late March, little can be read into their contemporary record - especially as this Round 2 contest was far more Lollapalooza than a listed fixture.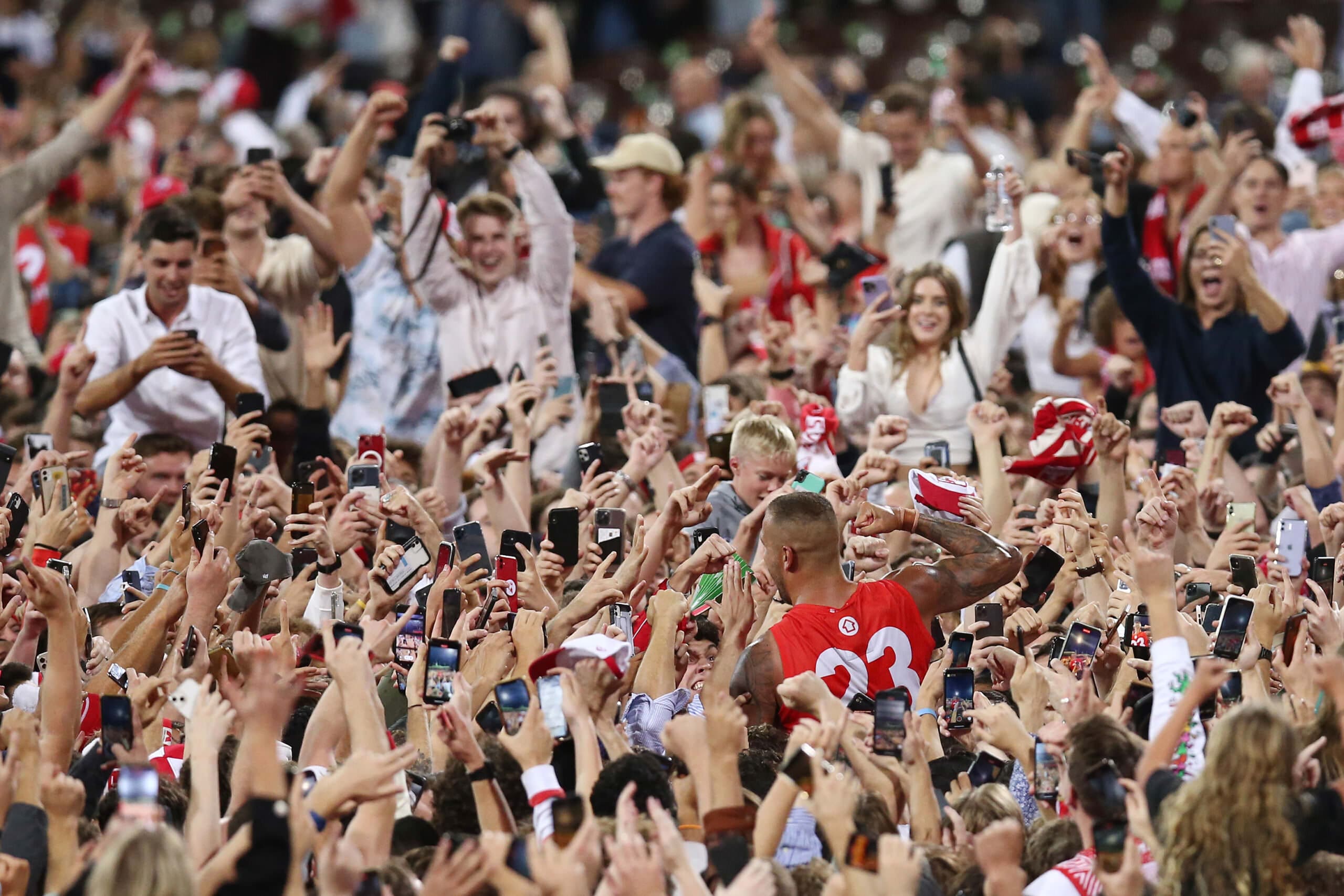 While similar avenues have been walked to reach this all-important juncture, the measures enacted by each contender, like their standard strips, reside on opposite ends of the colour wheel.
With a loose defender, a resting ruckman and an increased tempo on the ball, Geelong's metamorphosis has seen them strangle almost every opponent this season, conceding an average of only 67 points and tasting defeat on just four occasions.
At the other end of the ground, the Cats' altruistic twin pillars in Tom Hawkins (64 goals and 27 assists) and Jeremy Cameron (63 and 27) have proven as happy dishing off as they have to split the sticks themselves.
Aided by the able skillsets of Bradley Close, Gary Rohan, Gryan Miers and the comeback kid Tyson Stengle, the side from Sleepy Hollow has more routes to goal than there are roads to Rome.
Across the border, Sydney's modus operandi stems from their relentless, united and disciplined cultural trademark, with the Bloods placing a premium on stoppage and clearance ball.
At 35, Lance 'Buddy' Franklin remains the talisman of the Swans' offensive unit and the chief target of his side's 1325 inside 50s so far this season. Though served by the fledgling frame of his apprentice, Logan McDonald, plenty more will fall onto Franklin's plate should veteran decoy Sam Reid be absent on Saturday.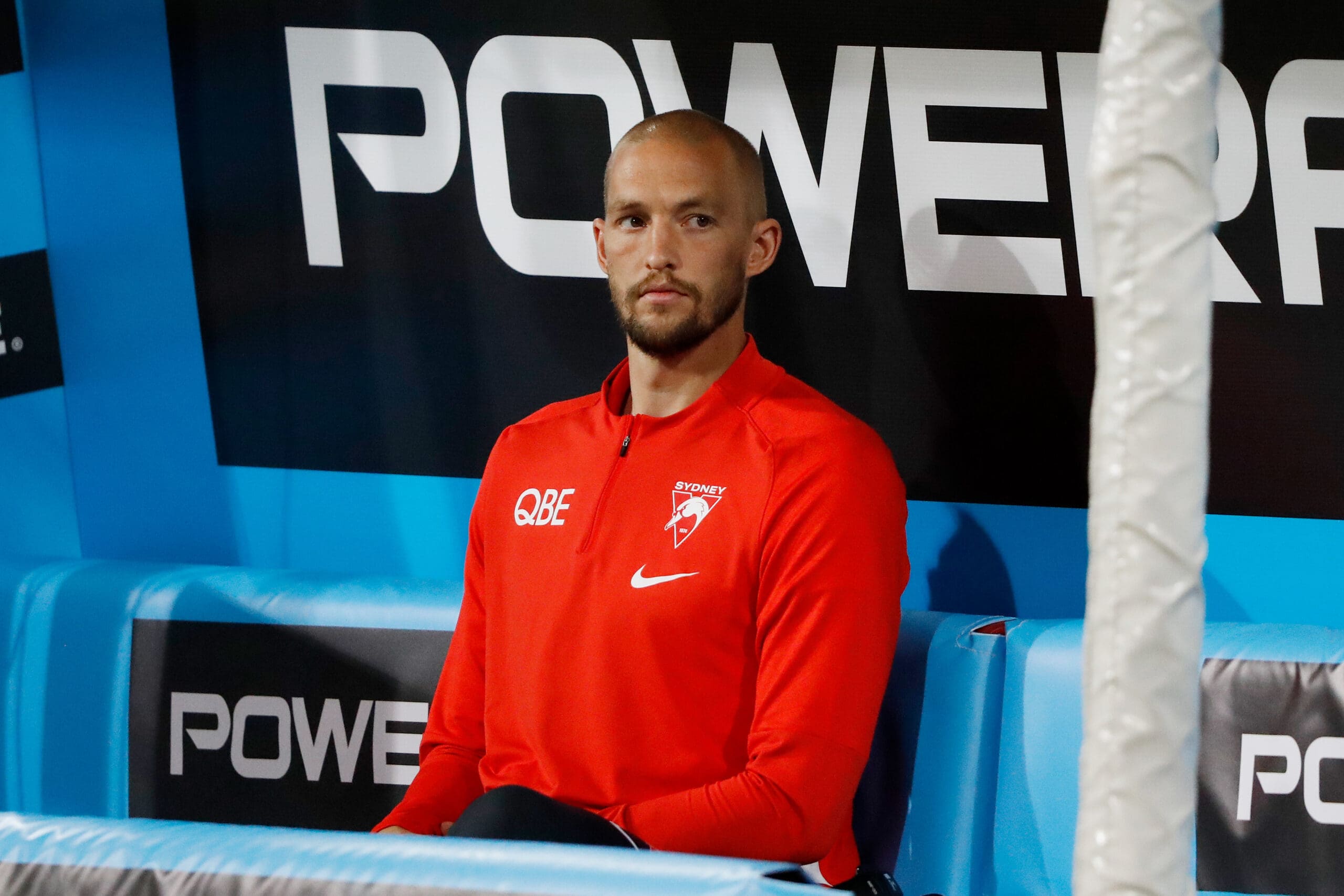 Since its birth following player-empowerment meetings in Coffs Harbour some 19 years ago, Sydney's 'Bloods Culture' has piqued as many as it has vexed.
Still, with simplicity at its heart and ferocity as its face, even if the ins and outs of the Swans' secret society remain behind lock and key, the results are plain to see.
RELATED: Blood Brothers: Inside Sydney's culture of success
Down at Kardinia Park, similar ploys have been put in place, all without the pomp and circumstance of self-promotion. For the Cats, their proof is in the premierships too.
While erring on the precipice of hackneyed, it is true that football clubs, both professional and leagues apart, are made by the people within them. With Sydney's vaunted 'no dickheads' policy, as well as Geelong's near-perfect success rate at the trade table, the units on Driver Avenue and Latrobe Terrace come clad in graphene.
Despite never broking packs, slotting snaps or scaling the dais on grand final day, the credit for these collectives must go to the trained eyes of list bosses, Kinnear Beatson and Stephen Wells.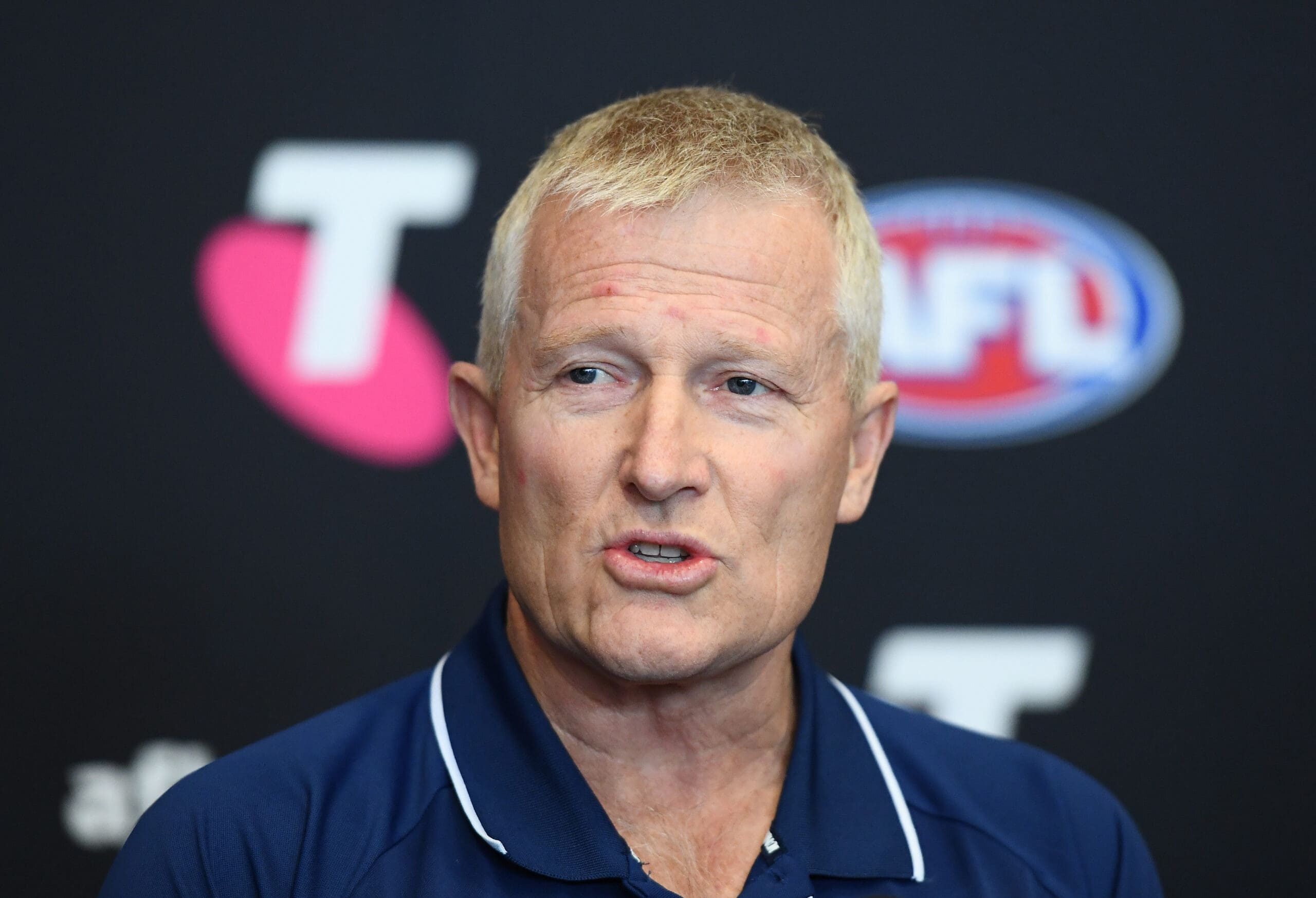 Routinely asked to unearth diamonds with late picks, the pair's combined haul is enough to have all Antwerpen jewellers wincing, with the ilk Atkins, Blicavs, Stengle, Stewart, Rampe, Warner, Papley and Paddy McCartin all coming in at under a King's ransom.
Premierships are the aim of every club, but as proven year after year, September is the domain of Sydney and Geelong. And while their copycat rivals have done their best to mimic them, as the scoreboard is prone to show, these also-rans are routinely left wanting.
From the boardroom to the training track, wise heads are sought for an array of jobs at clubland. Though many projects play out away from the public's eye and earn scant praise, once the proverbial fan is hit, only one name wears the brunt.
Often spruiked as the gold and silver standard for stewards, the chronologies of Scott and Longmire have been stark in their similarity, even before their chances to call the shots came.
Raised under the collective watch of Messrs Matthews, Pagan, Northey, Walls and Roos, both men grabbed the reins in 2011, with each supping from their first cup by the end of the following season.
In spite of the near misses and heartache that would follow, both 'Horse' and 'The Older Kray Brother' have ruled the competition roost between March and August, owning respective win rates of 64 and 72 per cent throughout the regular season.
Though stern with the press, the pair are beloved by their rosters, with the warmth felt even on their most tempestuous days. In a manner opposed to many of their mentors, Scott and Longmire act as 'player's coaches', defending their groups to the hilt whilst empowering them along the way.
While differing from their days jumping high for Pagan and 'Lethal, Scott's pugnacious approach and Longmire's curtness paint a picture of two leaders who know when to crack wise and when to crack the whip.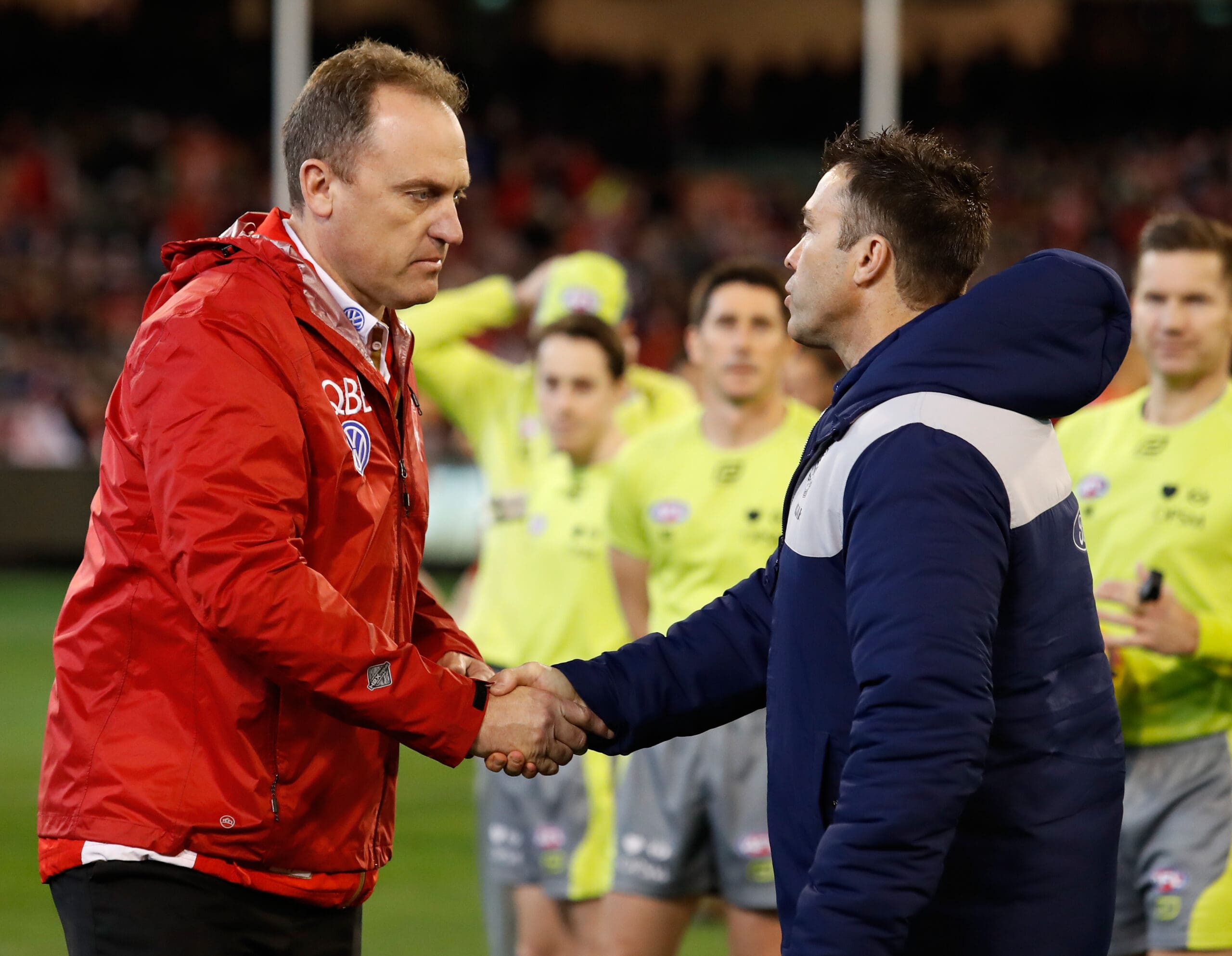 Amended regulations mean that even in the off chance of a befitting draw, one of these coaches will add at least six kilograms of weight to their legacy on Saturday in the form of a second premiership cup.
Both men still have a week on the track, an afternoon in the box and a boat ride down the murky waters of the Yarra still to endure before then, but as day follows night, and headaches from champagne, there is room for some foregone conclusions in footy.
Predictability has played its role up to this point too, as akin to Tokyo's transit system, the Cats and Bloods work unfazed throughout the throng, arriving intact and on time every September.
Yet, as time has told on repeat, there are no guarantees on grand final day.
Though the provincial Cats and the Swans from Sin City have earned their invitations, while those of us scattered in the outer or glued to the box will hold hopes for a wire-to-wire contest, not even clubs of this calibre can assure us of this ahead of time.
Even so, what has always been known, long before it came to fruition, is that these two combatants would feature on the same dance card one day. Not even time could deny us that. However trite that may sound.