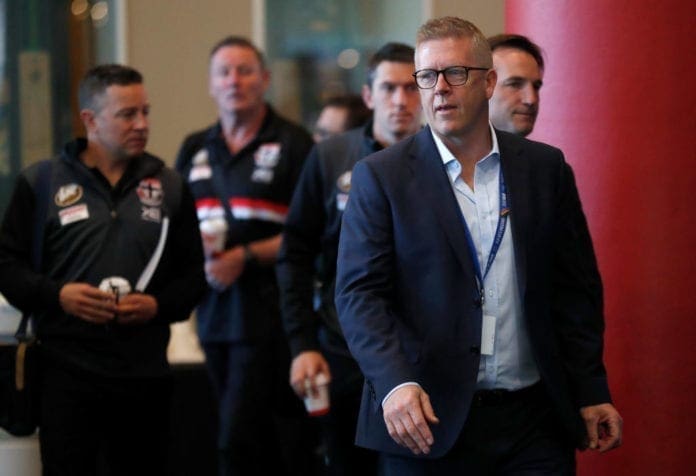 The AFL is considering the introduction of a mid-season trade period in 2020, following the success had this year in the recent mid-season Rookie Draft.
Four players have already debuted for their respective clubs since the Rookie Draft in May, and football operations manager Steve Hocking says that its success has seen strides made in considerations for a mid-season trade period.
"A lot of the stuff we're looking at currently is mid-season trading and what that will look like. We've stepped towards that with the mid-season draft and the supplementary period," Hocking said on Wednesday.
"You have a look at the talent that's come out of that, and have recruiters and list managers potentially overlooked that talent in the past?"
Clubs have long opposed the prospects of a mid-season trade period, but Hocking believes that the success of the mid-season draft – which was originally met with backlash also – serves as a strong precedent.
"If you have a look at the fact there was a lot of people against the mid-season draft, and that was a step towards that and the world hasn't caved in and the game and players have benefited from it, I'd say that we're closer to [an extra trade period for 2020]," he said.
The likely introduction would potentially mean a change in the bye rounds that the AFL has implemented in recent years, where six clubs per week have had their byes over the space of three rounds.
A mid-season trade period would likely mean that every club would be given the same weekend off while the trade period occurred, but Hocking said the details and the intricacies of it "is to be worked through".