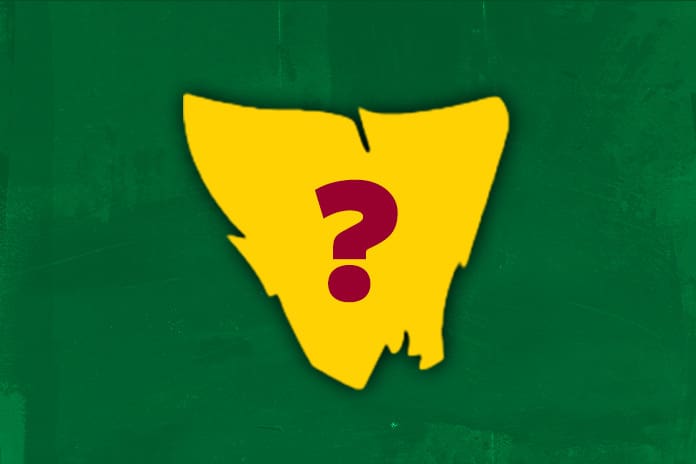 Ever since ball first hit boot in the late 1850s, Tasmania has, unequivocally, been a footballing state.
Yet, while these roots have long run deep through the state's rich soil, the once-healthy greenery found aboveground is at genuine risk of withering where it stands.
With so many familiar names having cut their teeth on playing fields right across the map's axis, Tasmania's titanic contribution to the AFL's rich tapestry is impossible to deny.
But with a far smaller stream of acknowledgment trickling back from the mainland, the land of apples, cheeses and pinots has routinely been offered little more than a waft of the smorgasbord their hands have helped assemble.
Irrespective of which camp your feet are found in, the debate surrounding whether Tasmania is deserving of an AFL team has long been a contentious one.
For those opposed to a footballing state having an elite level team, suggestions that a lack of finances, as well as the state's fierce regionalism, are reason enough to leave Tasmanians wanting.
For those that call the Apple Isle home, these views sent on the breeze across Bass Strait are identical to the mistruths once peddled by Charles Ponzi.
Despite emotion routinely outweighing pragmatism in the push and pull for a place in the - nearly - national competition, the fact is that the facts remain the facts.
RELATED: "It's got to be a standalone team"
Although everyone is willing to throw their two cents into the seemingly depthless well, it is the views of those with something to win - or something to lose - that are most integral to muse.
As a Victorian born of two immigrants, many are sure to suggest that it is not my place to be adding to the shrapnel flying down the well's shaft.
But as someone that remains rankled as to how a league labeled as 'all-encompassing' still hasn't called on the talented folks down the street to join the game, it is clear that clarity, and not another contention, is more likely to help with progression.
With each of the AFL's 18 club presidents set to convene and cast their votes in August as to whether a 19th licence should be extended, Zero Hanger spoke exclusively with four of the brightest minds from the southern state to gain a firm understanding of Tasmania's footballing past, present and future.
Despite the key question of whether - or not - it is indeed time for a Tasmanian team to enter the AFL acting as the umbrella for all discourse, in order to land anywhere close to solid ground, many, many more require asking.

What is the case for a Tasmanian AFL team?
Should you walk through the MCG's third gate, head down the escalator, and pass through a calibre of memorabilia that would have left the late, great Tony Greig weak at the knees, you will find yourself at the feet of titans.
Since 1996, more than 300 players, coaches, broadcasters, reporters, and administrators have entered Australian Football's Hall of Fame.
However, of this championed collective, only a tenth have been ordained as Legends of the game.
At the back of the physical Hall which houses the records of footballing royalty stands a room paneled with the likenesses of these footballing goliaths.
Between the ilk of Whitten, Lockett, Sheedy, Blight, and Barassi, stand fellow behemoths with Tasmanian ties in Darrel Baldock, Royce Hart, Peter Hudson, Ian Stewart, and Victorian transplant, Roy Cazaly.
Of this minutae hailed as the greatest to grace the field, this Tasmanian quintet makes up 16 per cent of this upper echelon.
And with Tasmanians accounting for just over two per cent of Australia's population, it's unfeasible to rebuke the Apple Isle's contributions to the game's history - especially when its finest have always thrown haymakers well above their weight division.
Given this collective - with more than 1350 games of senior experience, three Brownlow medals, four Coleman medals, six All Australian selections and 13 senior premierships between them - are just the cream of the crop, with roots sewn and grown between Boundary Islet and the Maatsuyker Islands, Tasmania's AFL case continues to gain strength when the state's remaining constellations are pointed out.
Despite the fact that this golden era of exports is still remembered fondly by those that saw their fledgling steps firsthand before reading, listening, and watching on as each peaked right across suburban Melbourne, this once-fertile mold has fallen by the wayside of late.
From the late 60s until the present day, Tony Newport has played, coached, and presided over a litany of clubs across an array of Tasmania's associations and leagues.
So rich is his knowledge of not only the game's history but also the region and its people, Newport - in collaboration with fellow icons John and Chris Carswell - has produced a comprehensive historical anthology of footy played within Tasmania's rugged western mountains.
Having seen generations and clubs come and go, the erudite Tasmanian with many hats steadfastly holds a downcast view about what the future holds.
"Tasmanian football will never, ever be as competitive on a level with the other major states again. That time is gone forever," Newport told Zero Hanger of the state and its once gilded production line.
The key point behind Newport's posture?
"The AFL is so dominant," he swiftly added.
"It's the biggest change and it's taken a lot of eyeballs away from the tradition of grassroots footy."
With the elite-level competition ensnaring the minds of Tasmanians, even without the prospect of a team of their own to both support or represent, there remains a very real roadblock towards success and prosperity.
As stated within Colin Carter's somewhat contentious report into the viability of a Tasmanian AFL team, the former Geelong Football Club President claimed that there is a "strong" case made by the state to earn a team through a lens of "fairness".
This proposal has routinely been put forward due to the long-term 'take and no give' approach, but, with the real risk of the local scene continuing to lose its last layer of lacquer, the need for sustenance from the AFL is verging on critical.


What is the state of the game in Tasmania?
Despite a population point sitting just north of 540,000 in September of 2020, Tasmania has historically managed to produce names synonymous with the big league's largest moments.
Erase the island state's influence, and St Kilda are almost assured to have not even one cup in their dusty cabinet. Richmond would have also taken dents across a series of generations, as too, would Hawthorn, Fitzroy, and even Carlton at a minimum.
Yet while this localised production line was once primed to pump out premiership skippers for the adoring eyes of Victorians in years gone by, the cogs have since rusted over with the gold of the 60s and 70s giving way to the ambiguity and austerity of the present day.
Once upon a time, Tasmania had the strongest per capita grassroots participation in the country. However, as an invitation to the ball has failed to arise since the 90s, and with many giving up hope that it ever will, this previously powerful figure had dwindled by 2019, with only NSW/ACT and Queensland sitting in the footballing state's rear-view mirror.
To put this tumble truly into perspective, there are now more defunct leagues that have evaporated around the state than there are teams in the top-flight competition, the Tasmanian State League (TSL).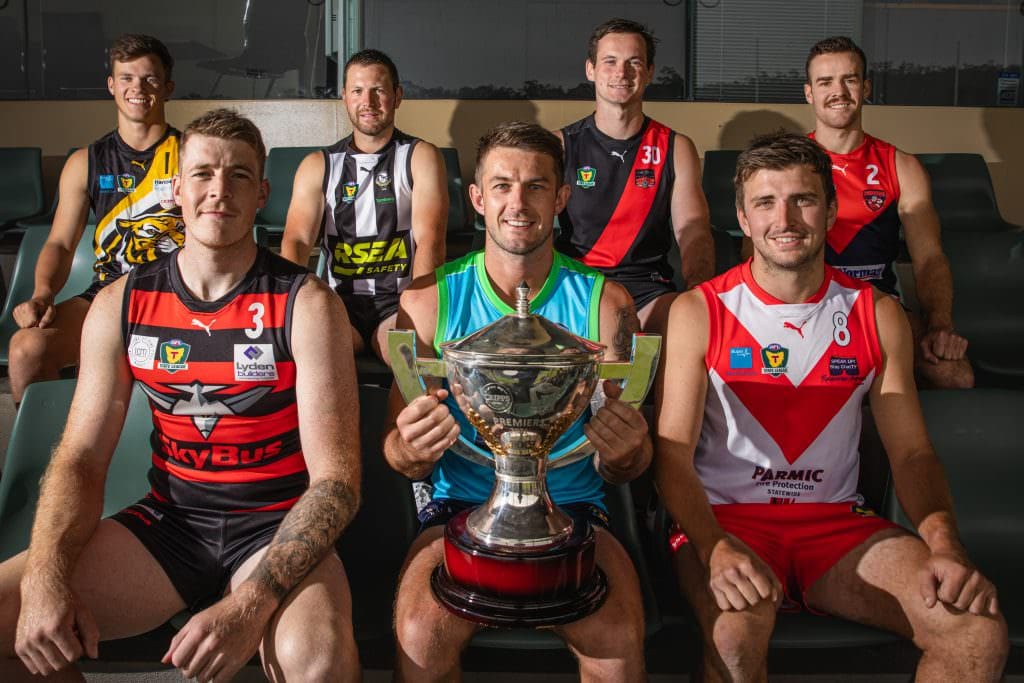 Though this slump in involvement has often been used as a load-bearer for the argument against an AFL team being based across Bass Strait, Carter claimed in July of 2021 that the egg for this ill came well before the chicken.
As stated within his aforementioned report, the lack of a stand-alone, community-assembling side is to blame for this diminishing participation - as well as the demise of famous clubs, the precarious TSL and the decline in the number of Tasmanians being drafted by AFL clubs each year.
As one of the talented teenagers that was jetted into VFL/AFL circles, former Essendon defender and long-term league coach, Robert Shaw, was once one of the greenest shoots to have ever grown from Tasmania's grassroots.
Having idolised the champions of the now-dissolved Sandy Bay Football Club, Shaw went on to wear the Seagulls' blue and white bars with aplomb before donning Essendon's red sash on 51-occasions.
Now an official legend within the Tasmanian Football Hall of Fame, the ex-Fitzroy and Adelaide steward has a differing view as to why the strength of the local scene has packed up and left.
"I'm not on the ground floor, but it's wobbly, and we have had a passing parade of administrators and coaches that have come and gone," Shaw explained to Zero Hanger.
"There has been no leadership stability. When something, so-called, better comes along, they leave."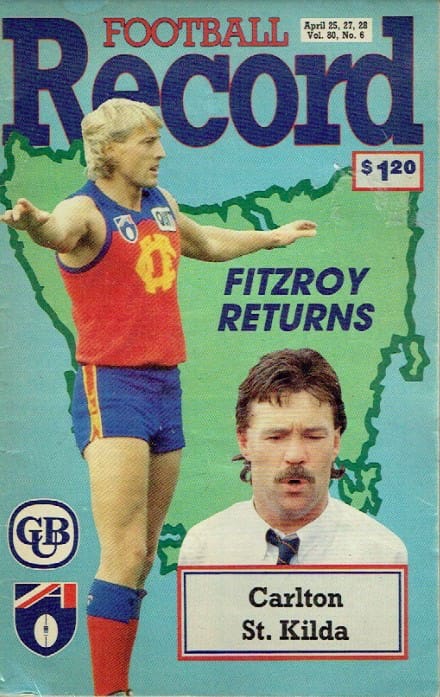 In spite of this perceived lack of guidance, Tony Newport, the current president of the Hillwood Football Club in the North Tasmanian Football Association, believes that there is still strength to be found within the state's footballing backstreams.
"The NTFA (Northern Tasmanian Football Association) is fairly healthy in terms of where grassroots football is here in Tasmania," he claimed.
"The second-tier competitions are probably healthier because they have their community focus, but the state-wide league is primarily instituted so they can have more Tasmanians drafted.
"As a consequence, you probably get more people at a local match than you would a state league match."
After trading in the hustle and bustle of Melbourne's footballing scene after decades spent covering the mainland's largest league, Martin Flanagan - arguably the greatest and most prolific footballing writer - was content to share a similar view.
Now back attending the same venues around Launceston that once acted as backdrops for his lifelong footy affection to blossom, the fellow Hall of Famer has also immersed himself in what the NTFA has to offer.
"I now follow Longford, which is the town I'm from in the north," Flanagan told Zero Hanger.
"It's a really good day. Me and a few friends, we follow them. Once you adjust, the footy is a really good standard. It's brave. The skills are a factor in determining the outcome of games. And they play for real."
Still, even if the product is tangible, Flanagan held fears for the health of the game.
"It's still down here and it's still good, but at the same time, it is shriveling at the grassroots."
If Carter's contention is on the money, and a hearty injection of AFL football is the only antidote to the code losing eyes to its rivals, those on the ground believe that it's the league's obligation to oblige.
And should the status quo of a state kept at arm's reach of the main event continue, these same heads believe the AFL runs the very real risk of destroying the orchard to advance their own reach.
"If you don't want to follow a country team and not be involved, you can sit at home, light up your big screen and watch AFL from Thursday to Monday or whenever they want to play it," Newport reiterated.
"I don't think the AFL have recognised just how much they have flooded the market and, in turn, taken eyeballs away from the local game. I think unless they do, they risk the lifeblood of our sport."
But with many winters having come and gone since Tasmania's first tentative AFL bid was made in 1994, others believe that any ushering will need to be made after introspection.
"I think footy, not just in Tasmania, but all over Australia, is a 19th-century game and it's going to have to find a way of surviving in the 21st-century," Flanagan added.
"I just think the AFL needs to reverse its priorities. From what I can see, the AFL views the sport from top-down, but they're going to have to start looking at it from the bottom up."
This collective wisdom forged between the playing field, the board room and the press box paints a bleak picture of a once-proud production line spasmodically spitting bits and no longer the whole.
Yet, even with a system requiring maintenance and people being forced to their knees, there remains a very real set of hurdles that still require hopping before every ill is quelled.

What are the AFL's requirements for a Tasmanian team?
If you've watched or listened to a football game at any stage throughout the past 50 years, there is a near-certainty that Tim Lane's dulcet tones have danced across your eardrums.
After first picking up a headset in 1972, the Launceston native has called contests right around the country - including across Tasmania's own precipitous length and breadth.
Having long stood in his state's corner throughout their fight to enter the league, Lane claims that he was often caricatured by fellow members of the media that treated Tasmania's efforts for inclusion as a joke.
However, like the litany of other citizens salivating at the prospect of the big league being played by their boys in their own backyard, the 70-year-old is yet to hang up his gloves.
Still, like many from this crowd, Lane hasn't always known what he has been sparring with.
"I've never really known quite what they were," he confessed when asked about the AFL's requirements for admission.

According to a sizable document produced in 2019 by Tasmania's AFL Licence Taskforce for the use of the State Government, if the home of devil dogs and scallop pies is to finally win its fight, six obstacles - set by those at AFL House - require overcoming.
Firstly, if a 19th licence is to be extended, any form of top-flight club would need to be financially supported by upwards of 50,000 members – a figure that only six current AFL sides have conclusively exceeded as of February 20, 2022.
A clear and evident capital of $40 million will also need to be proven.
In addition, Tasmania must demonstrate that they can provide AFL standard venues – a total headscratcher given three grounds – York Park, Bellerive, and North Hobart Ovals – have all hosted AFL and AFLW contests within the past 12 months.
The spectacular blueprints for 'The Devil's Den' on the banks of Derwent will have also calmed concerns on both sides of the strait in this regard.
The league's administrators have also stipulated that there must be at least 10 Tasmanian players plying their trade within the league ahead of the state's admission – a figure that was more than doubled in 2021.
Dual strategies aimed at respectfully bidding part-time tenants in North Melbourne and Hawthorn farewell will also need to be drawn, and agreed to by all parties.
RODNEY EADE: Why relocating a club to Tasmania won't work
Still, for anybody that has seen Premier Peter Gutwein power on during his three years at the state's helm, the only qualm surrounding the Hawks and Roos being shown the door, is just how much courtesy will be afforded by the Tasmanian Liberal Party.
Finally - and most vexingly - the AFL has stated that the entire Tasmanian community must be united behind the cause.
Though a crucial caveat, this particular condition is bamboozling considering the Taskforce - led by Virgin Australia co-founder, Brett Godfrey - is seeking to enter the first side in the competition's 125-year history to ever represent an entire state or territory.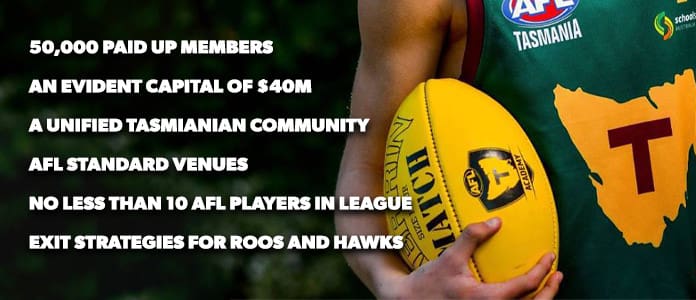 As many of these hurdles have already been leapt, with those remaining appearing far less daunting now the movement's momentum has neared maximum velocity, this hasn't scuppered the state's collective fatigue given the finish line is still yet to arrive after nearly three decades of sprinting.
For the lithe and patient, there is a steadfast belief that the ribbon will be broken one day soon - maybe even by the end of this coming August.
But for those whose runners' high came and went with the lifespan of the 'Walkman,' the notion of fairness, has - once again - been called into question.
"It's always been a matter of things occurring at the AFL's convenience, and Tasmania hasn't been a matter of convenience during the entire evolution of the AFL," Lane continued.
"Is that fair? Well, I would say that it isn't, as it's meant that Tasmania hasn't always known what it has to deliver to have their claim taken seriously."

This same line has also been extended by Carter, who claims:
"There is a widely-held view, even on the mainland, that Tasmania "deserves" an AFL team. No argument is being made that the ACT, Cairns or Auckland 'deserve' a team. The 'deserve' case is because of Tasmania's long history with our game and the AFL's stated 'purpose' that all football followers be supported."
Add this to the footy-literate, former administrator's view that "the onus of proof is not on Tasmania to justify its inclusion, it is on those who say it should stay excluded", and the fact that the grey area surrounding admission has only continued to grow is enough to vex even those without skin in the game.
So why is it that nearly three decades since Tasmania first asked to be dealt in, is the footballing state still waiting to receive their first set of cards from a deck - allegedly - stacked against them?
In the eyes of Lane, the truth of the matter comes down to the propelling of mistruths.
While many naysayers steadfastly believe that the decentralised state's shallow pockets are enough to keep them out of the action, the veteran broadcaster and scribe attributes no value to these claims.
"The economic case has obviously been a perceived issue and it has been used by some who have had a vested interest in maintaining Tasmania as a source of economic support for their own clubs," Lane said of the state's fly-in, fly-out visitors.
"There is always going to be an economic case argued against their entry in earlier times, but that side of it is far less of an issue now."
Lane's receipt for this assertion? The word of former Footscray and Western Bulldogs president, Peter Gordon.
"Peter has said to me in recent years that there is no economic case against Tasmania anymore," Lane revealed to Zero Hanger.
"The collective lay of an 18-team competition involving clubs of various levels of financial comfort and security means that it isn't just about the strong clubs, as there will always be weaker clubs and the whole thing has to be managed.
"The point Peter was making, was that now Tasmania isn't a misfit in an economic sense, and yet, some people are still saying that Tasmania could never pull it together economically. But that's a myth."
The notion of regional bickering is another theory that Lane gives no credence to, given the matter involves a statewide side featuring in a franchised competition.
"There has been an argument that the state can't get their regions together, but an AFL football team would be the most unifying experience in Tasmania's history," he pontificated.
"It would bring people together, shoulder to shoulder in crowds at the game, as well as around the water cooler on Monday morning."
Though a 'North vs. South' civil war has often been relayed as reality to those on the mainland, the truth is not exactly that hard and fast.
"There will conceivably be some argument about the way in which games are shared around. I can see it occurring in relation to the building of a new stadium, which could give people in the north a sense of 'I told you so. This was always going to be a Hobart team'.
"And it could smell a bit like that," Lane mused.
"There are ways of balancing that out. That might involve the north getting the greater quantity of games and the south hosting the games of higher quality.
"It's all to play out yet, but the supposed issue of Tasmania's regional politics being a spoiler has been used in a way that isn't in step with reality."
While a shared reality is reliant upon a buy-in from all parties, the fact remains that Tasmania's proverbial can is still being kicked down the road.
And with each of the six boxes before them apparently ticked, can Tasmania feasibly expect this can to come to a halt in August?

What does the future look like with a Tasmanian AFL team?
Ahead of the 2022 AFL Premiership season, the competition's 18 presidents and league boss, Gillon McLachlan, met in the bowels of Marvel Stadium to run the rule over the game's loose ends.
Although topics such as umpiring, red or black ink, and - of course - 'sexy' scoreboards were on the docket, these head honchos were also asked to consider expansion.
Speaking in the wake of the meeting of the minds, McLachlan offered a cryptic clue regarding Tasmania's chances of admission:
"I think the commitment and the boldness being shown by the state government - and I'm optimistic it has bipartisan support - is making people pay attention. When you're tabling indoor stadiums, and being bold about funding commitments and solving problems, as each problem gets solved, or looks like being solved, the chances increase."
Though McLachlan refused to be drawn into the true key to inclusion, recent reports suggest that this AFL backing has already opened the door more than just a crack.
According to SEN's Chief Sports Reporter, Sam Edmund, the Tasmanian Taskforce will no longer require at least 12 of 18 presidents to vote in their favour, with a minimum of seven 'aye's' now seen as the magic number.
However - as of late March 2022 - only seven clubs have made their stances known publicly.
Given Richmond is still being led by a proud Tasmanian in Brendon Gale, it isn't hard to see why the club's attitude is resoundingly in favour of expansion.
Hawthorn under the ever-enigmatic and divisive, Jeff Kennett, has also expressed their support for expansion, however, it does come with the caveat of support from the Tasmanian State Government for their own exit.
The same applies to fellow FIFO side North Melbourne, currently charged by CEO Ben Amarfio and recently elevated president, Dr. Sonja Hood.
Although owned by the AFL, Greater Western Sydney has claimed that they are "open-minded" to allowing further expansion, as are merged entity, the Brisbane Lions.
The only openly-opposed party within the competition is  the league-supported Gold Coast Suns and their brash boss, Tony Cochrane.
Despite Cochrane's cries, the league's once opened palm of pause has started to beckon - and with it, a fervent optimism from those on the front line.
"I'm out of the 'if you build it, they will come' school," said Shaw, channeling a blue-jeaned Kevin Costner in his stripped-back cornfield.
"Our own team would provide inspiration and goals, as well as identity and passion. Kids will want to attend Auskick and junior clubs, so the pathway will be really clear to them and their families."
When pressed further on the positive influence a statewide side could have, the 67-year-old couldn't help punching up - in a geographical sense.
"I saw recently that Gold Coast had 8,000 members. Tasmania would have that in an hour. Our people will still follow their current teams, but they will also become members of their state team," Shaw continued.
"I can see 40,000 members and incredible growth in tourism, economy and the like because of the unique size of Tasmania and the proposed stadium's location is outstanding.
"Opposition members won't just come to watch a game of football they will come to Tasmania itself. They will spend millions and tourism will boom.
"This is all about the flow-on effect."
Though Tasmania's own 'Field of Dreams' is only a concept at the present, the utopian future presented by Shaw is hard to refute – especially when the captured minds of the next generation are considered.
"Do kids have a dream these days? Probably not. Where are their heroes? The filtering down result will be tangible through tourism, infrastructure, employment, participation, facilities, and growth. But we need a flagship playing in our colors," Shaw mused.
"We've all noticed the immediate impact of the Tassie JackJumpers. They're a raging success because they have provided kids with an opportunity to dream. Multiply that 10-fold, and that will be the success seen with our own AFL Team."
While the nuts, bolts, and colours will still require configuring, it is clear - at least to those with feet on the ground and spirits sky-high – that if a license is signed and ground is broken, Shaw could well have Tasmania, and not Iowa, confused for heaven himself.
Still, should the current state of affairs stay true, it would take more than just prayer to survive.

And what about without?
Throughout the four interviews conducted across this search for answers amidst a sea of grey, each of Flanagan, Lane, and Shaw was posed a dystopian query - what does Tasmania's footballing future look like without an AFL team?
And given their shared hopes and views, it should come as no shock that their replies were all within walking distance of one another.
In the eyes of Shaw, the game in the state will "wither on the vine."
For Flanagan, it would only "continue to shrivel at the grassroots."
But, in Lane's mind, the garden would be completely bare without AFL intervention.
"It doesn't have a future," he offered bluntly.
"The fact is that the AFL is a juggernaut. That's no one's fault, that speaks only of the success of the competition. But if you're not in it, your attempts - as earnest and streamlined as they may be - will amount to virtually nothing."
With the strains of the grassroots arena already apparent, if fertilisation is not found, and a talent pathway not forged, the game in the state faces a death sentence.
"Tasmania's local football scene has dwindled in terms of popularity and crowds at games to a point where there is a real question of its relevance," said Lane glumly.
"What is there now, is a pale imitation of past iterations. That's not going to reverse its direction either. That's just the cold hard reality, because the masses follow their AFL teams, and until Tasmania has one of those, the quality of life for Tasmanian football fans will be barely second-rate."
With an ageing population and the youth of today opting out of Friday Night Footy telecasts for the thrills offered by Fortnite instead, local crowds on the island have begun to resemble church parishes found around the country.
The rusted-on true believers may still be there, singing from the same hymn book, but the constant battle to appeal to the youth of today is one that may soon be lost entirely.
As the A-League and NBL have edged into schoolkid's consciousness and provided real pathways to becoming the next Nathanial Atkinson or Chris Goulding, this fight to bring them to footy's sermons is also waged in the face of total conversion.
Given the AFL has stretched its arms deep into rugby league territory across the past 35-years, it is clear that this holy war of sorts isn't one that they've flown a white flag on.
So why have those already at their altar received watered-down wine and translucent communion wafers for so long?
One supposes it's the $40 million question.

Is it time for a Tasmanian AFL team?
While a myriad of queries have been raised across the course of this journey, the all-encompassing question won't be answered until August at the earliest.
But even though Tasmania has been made to wait for a resolution since Peter Hodgman held the state's sports portfolio, a finish line could be in sight at long last.
With the AFL commission's reportedly softened approach to admission and the heads of each family meeting on Tasmanian soil in February, further optimism can be derived that this ribbon is no longer a mirage.
Ahead of Richmond and Hawthorn's AAMI Community Series clash at Devonport Oval in March, McLachlan again claimed that the case for a Tasmanian side was "stronger than ever," stressing that the state's potential inclusion would act as a "genuine investment in football."
At half-time of the event staged to help heal the devastated Hillcrest community, Peter Gutwein expressed that he was "very, very optimistic" about winning an elusive license, given football - and community, for that matter - had always been at the state's core.
With this public picture of harmony arising between two factions once at war, it now appears unlikely that a step backward, a pause, or a halt altogether will be written within this narrative's next chapter.
And even with Gutwein's sudden resignation outwardly appearing to throw a spanner into the works, backers of the bid will be hopeful that the progression made during his tenure remains too strong, and too stubborn, to floor.
But as any marathon runner, Tour de France cyclist, or Tasmanian football fan will tell you, the race isn't over until the finish line is finally crossed.