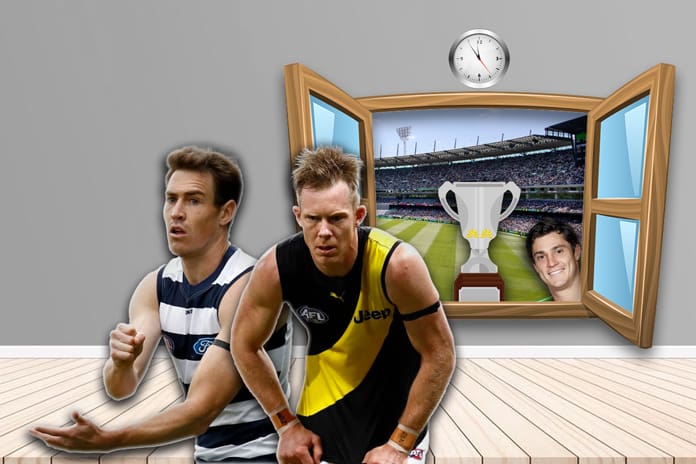 The 2021 campaign and its subsequent off-season taught as plenty about what we can expect to see for the year ahead.
The Demons' premiership dream has opened the door for a potential dynasty to ensue, while the Tigers will be hoping to make their own claim for a prolonged premiership window.
Clubs among the foot of the ladder will have other ambitions in mind, while those in-between are sure to be looking over their shoulder as much as they will be looking forward.
With all this in mind, we rank each team's window to be either closed, closing, opening, ajar or wide open for the season ahead.
Adelaide
Closed
While the door is currently bolted shut, coach Matthew Nicks isn't too far away from finding the keys and unlocking the great potential his side currently possesses.
Having endured one of the most arduous starts to a coaching tenure, Nicks has been able to subtly steer the ship at West Lakes in the right direction.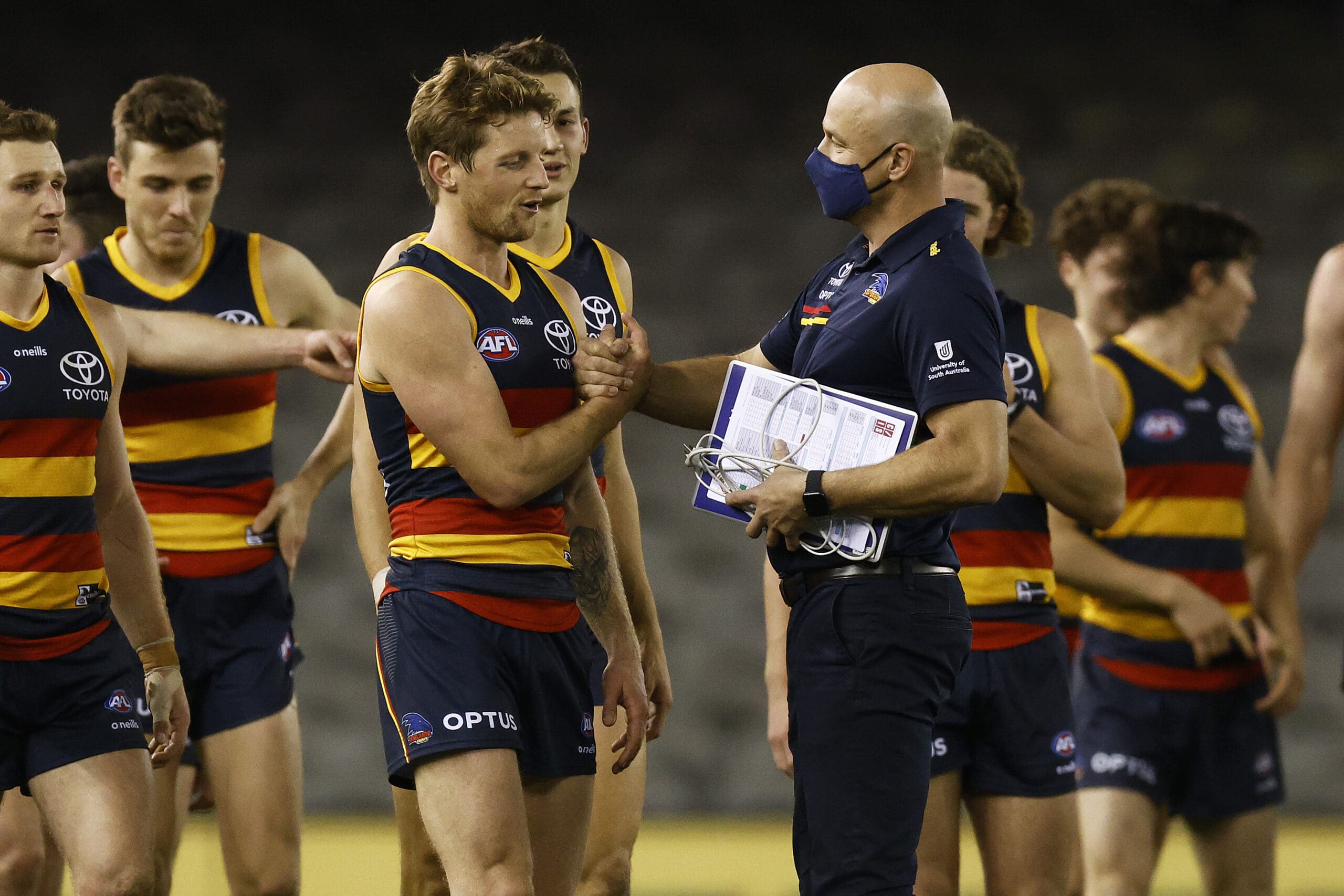 The recent no-nonsense list calls in best preparing his side for the future are sure to bode well in time, however Crows fans are likely to see another several seasons prior to returning to the top eight.
Brisbane
Wide Open
A pair of preliminary final posts were followed by a straight-sets exit in 2021, but that is no suggestion that the Lions are moving backwards. If anything, their list demographic suggests it's the contrary.
Chris Fagan has been able to amass a stellar record at the helm of this young Queensland club, having surpassed a 50 per cent win rate after collecting a list that finished with three wins the season prior to his takeover.
Now, eying their fourth consecutive post-season tilt, 2022 is tipped to be the campaign where the Lions show just how sharp their teeth can be.
Carlton 
Opening
Successive aggressive off-seasons of recruitment and planning are sure to add to Carlton's return to the top half of the competition, with their list - on paper - certainly one to suggest they should be breaking the finals barrier in 2022.
Arguably the most perceptible factor this season is likely to come down to Michael Voss' immediate impact on this Blues roster, with the club looking to find roles for new names and fill holes for departing incumbents.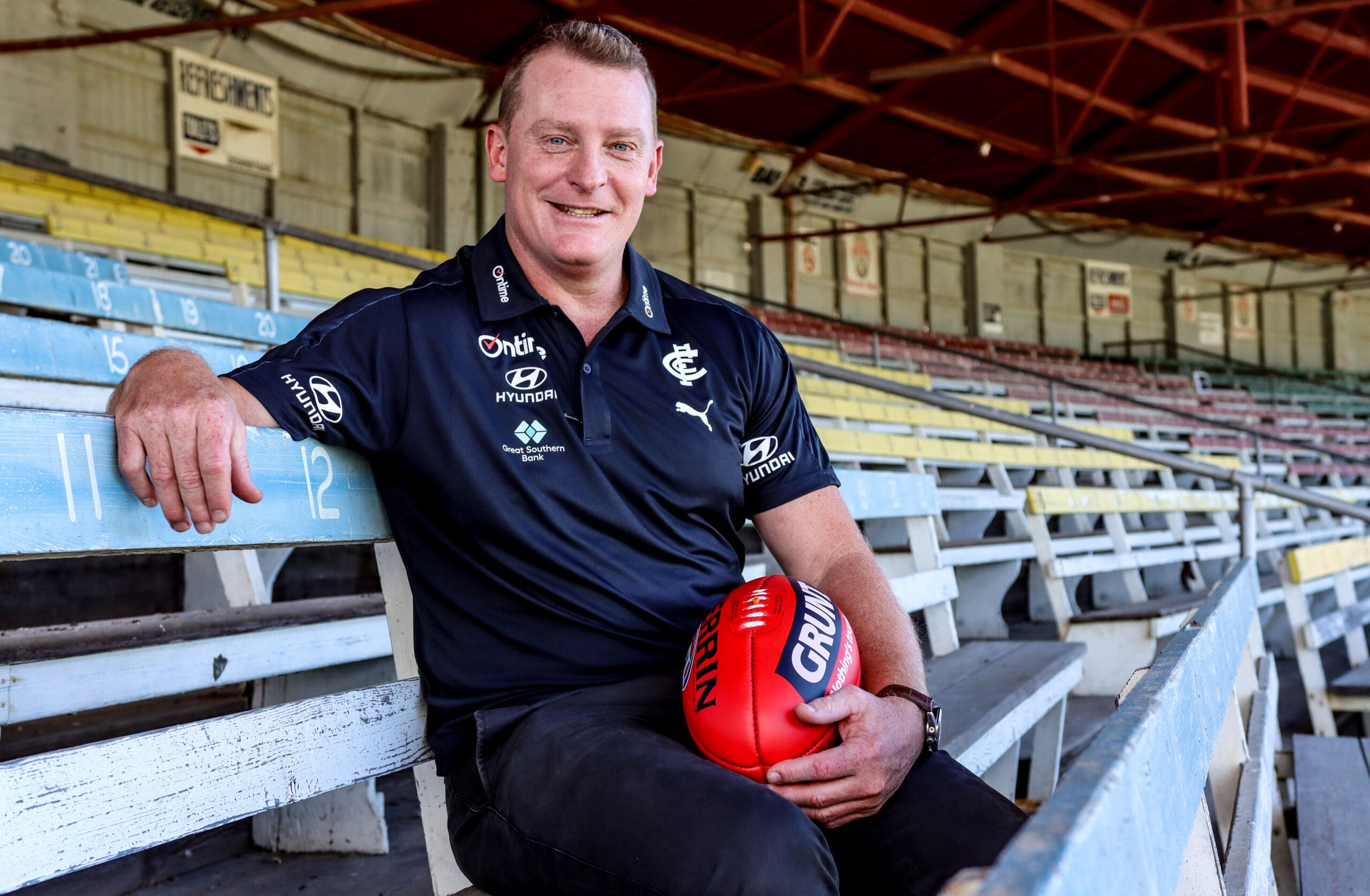 Should the Lions great be able to right the wrongs of Carlton's dispirited displays of yesteryear, then finals are surely beckoning for the Princes Park clan.
Collingwood
Closed
New coach Craig McRae brings with him a clean slate at the Holden Centre, as the Magpies continue their list rebuild.
With the facelift still in its infancy, Collingwood fans can't expect to be a presence of the September action this year.
Despite being home to the ninth least experienced list in the competition, the Magpies' 2021 form - compounded with their likely ambitions for this coming season - will suggest another lowly finish before they begin to climb the ladder with intent in the years to come.
Essendon
Opening
2021 came as quite a surprise to those that are friends and foes of the Bombers, with the youthful squadron having stunningly surpassed many expectations to conjure a finals finish.
With their meteoric rise in mind, Essendon enter the new year as one of the more salient enigmas in the competition, with their predicted range falling between their 2020 placing of 13th and perhaps even above their bottom-seed finals spot from last year.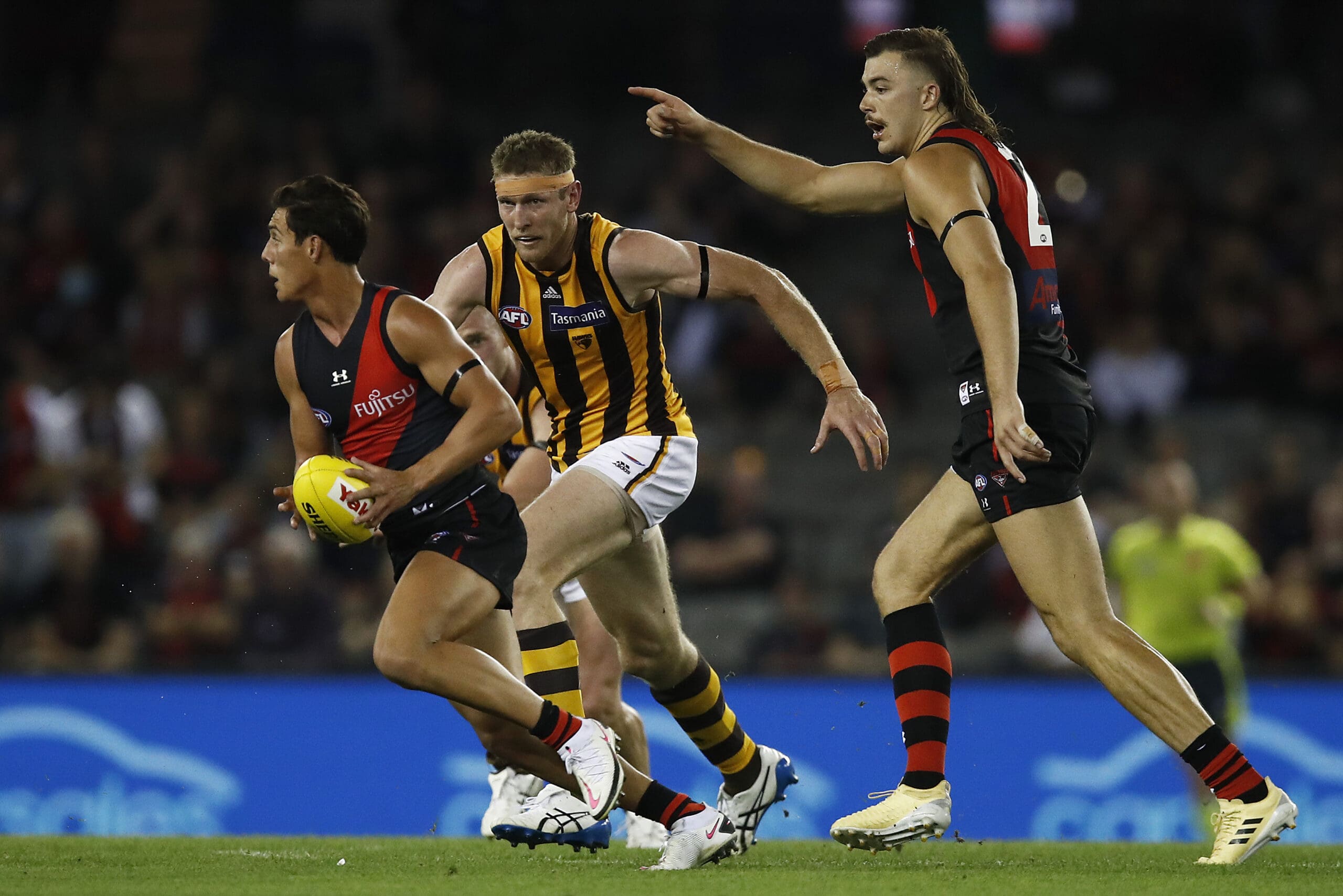 While there is a wide-ranging array of landing spots for Ben Rutten's side in 2022, there are certain signs that propose finals football could be sticking around Tullamarine in the near future.
Fremantle 
Opening
The Dockers had a loosened grasp on the top eight last year before slipping toward the final few hurdles of the season to land 11th overall.
Stunningly, Fremantle enters the new season with the fifth-youngest list while still being seen as a chance of returning to the post-season, two factors that aren't often matched together.
Senior coach Justin Longmuir will still have several holes to fill and a number of players perhaps not quite at the levels required, but the purple haze isn't too far away from emerging as a real premiership threat.
Geelong
Closing
There's not much that hasn't already been said about Geelong's list demographic.
While they will carry the oldest and most experienced squad into 2022, their tag often comes with a degree of belief that they will be back in the mix in another 12 months.
Despite Chris Scott's stellar record of making a reservation at the top-eight table, many are beginning to see this year as the Cats' do-or-die campaign.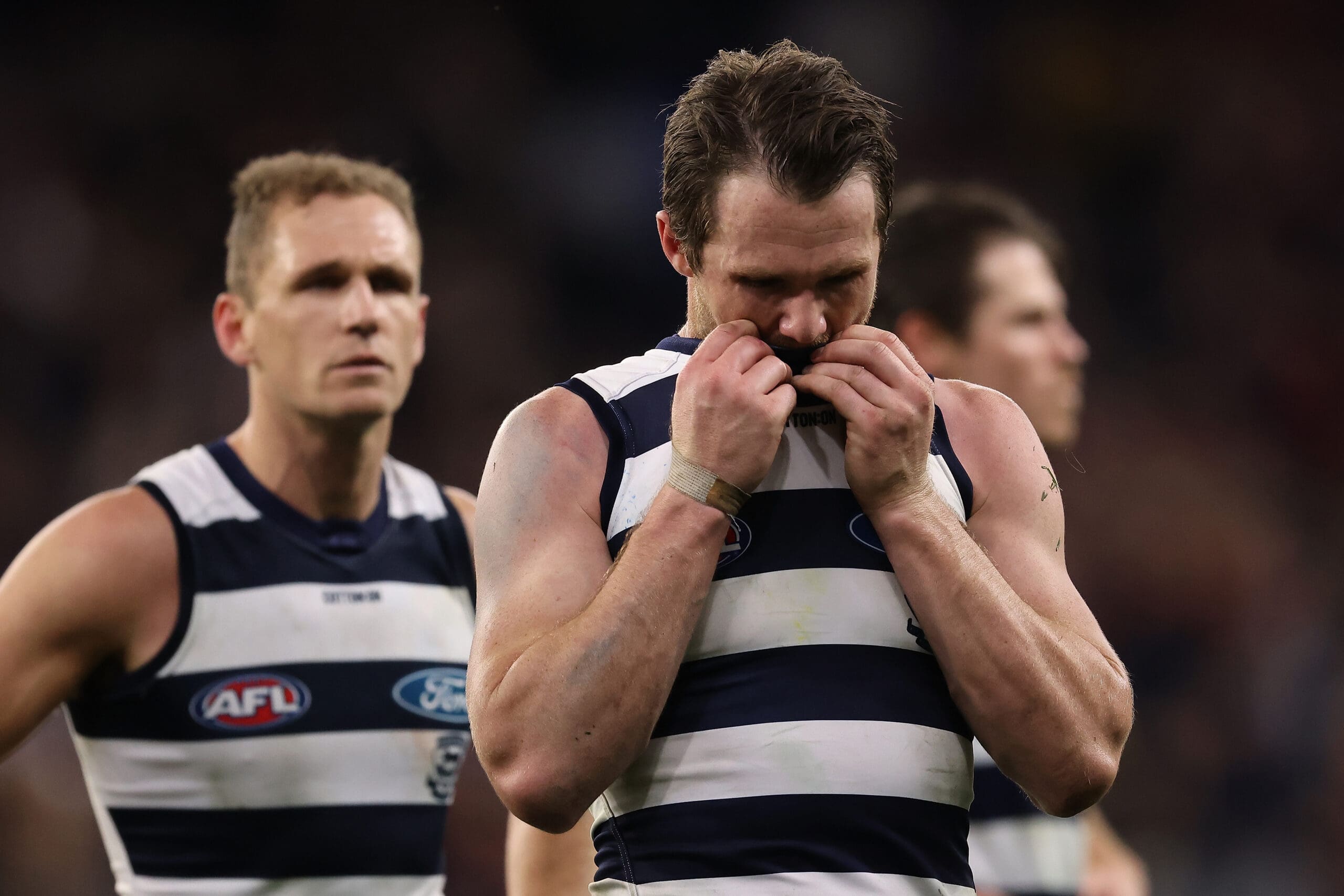 2022 is sure to answer many questions critics have of Geelong, but we can be sure their premiership window isn't shut, yet.
Gold Coast
Closed
Like every season we've seen from the struggling Suns, their premiership window has been tinted with the ongoing development of their youth.
And while 2022 will be no different, the club are beginning to see the tide turn in their favour, with key figures looking to pick up what Stuart Dew is putting down.
This year is sure to be more of the same for Gold Coast, however opportunities are surely set to arise that will soon make their case for the future evident.
Greater Western Sydney 
Opening
The Giants' window has been more of a revolving door in recent years, having built a stunning ascendancy into premiership contention to eventually reach their peak in 2019.
Leon Cameron's clan soon came crashing down before bouncing back into September last year despite having one of the most inexperienced lists in the land.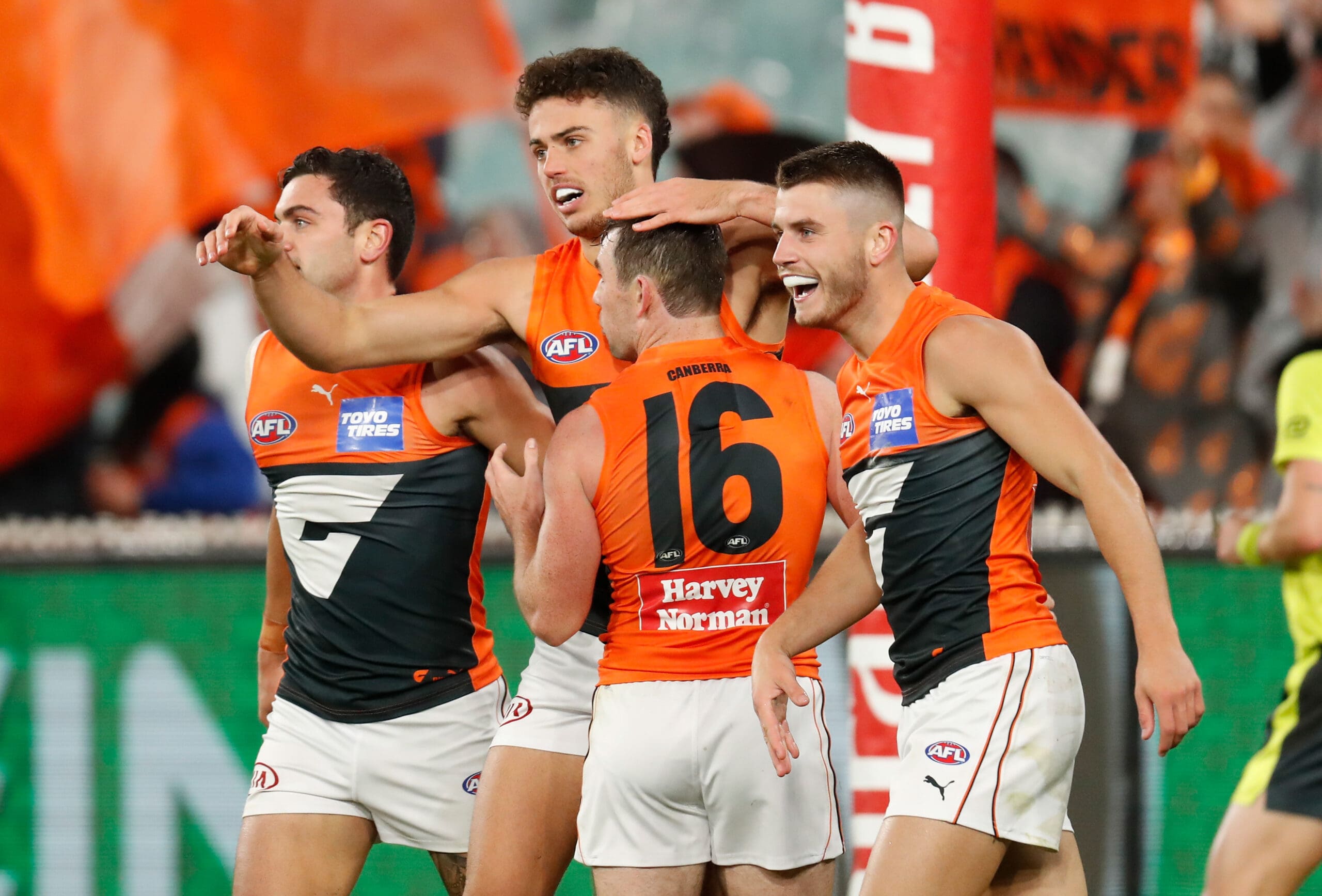 For 2022, the Giants will be hoping to be placed back on the same track that saw them shoot into the top-four six years ago, with this path taking them to the promised land.
Hawthorn
Closed
Sam Mitchell's reign at Waverley has begun, and with it comes a new energy and focus on development.
The rookie coach will certainly share a feeling of adolescence with a majority of his playing group as they continue to turn their fortunes toward the top eight once again.
The Hawks remain several spells away from reaching the September action, but the horizon is only getting brighter for the brown and gold.
Melbourne
Wide Open
The Demons are the evidence lower clubs crave to show that premiership windows don't have to be open prior to Round 1 for a club to claim a flag later that year.
Simon Goodwin was able to rapidly transform Melbourne into an overwhelming threat to their opposition last year, sending an early message to the rest of the competition with their unbeaten start to the season.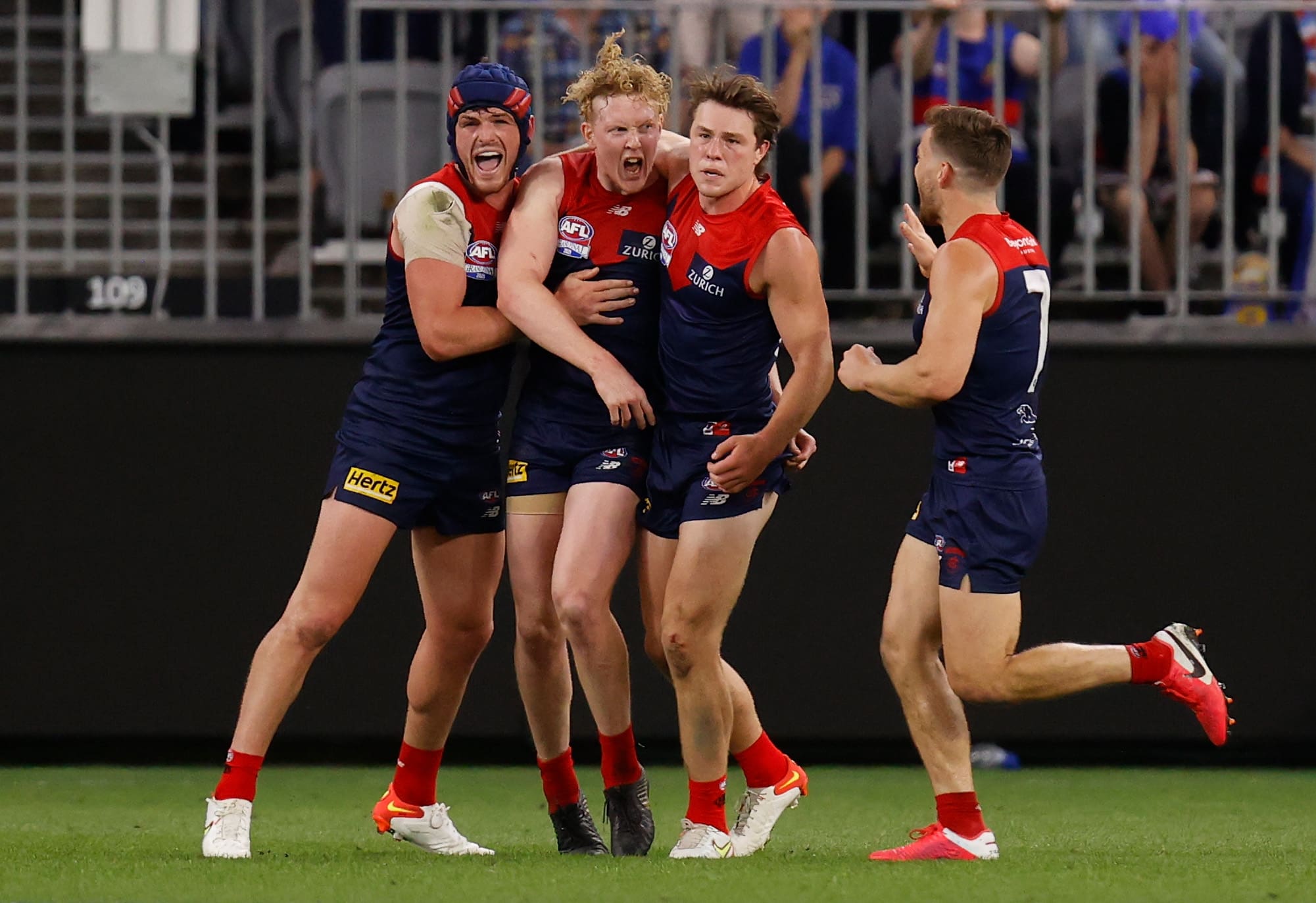 The reigning premiers will enter 2022 as the benchmark for their rivals, with a dynasty certainly not out of the question for Goodwin and his marching men.
North Melbourne
Closed
The Kangaroos will continue to build on their foundations this season, having added more top talent to their list, with none more potent than No.1 National Draft selection Jason Horne-Francis.
David Noble's short tenure at Arden Street has only mounted promise and optimism, despite being anchored to the foot of the ladder last season.
With another year or two of having to tread water in the cellar of the AFL's standings, the Shinboners will soon be crawling their way back to the top.
Port Adelaide
Wide Open 
Successive preliminary final finishes and a minor premiership all within the past two seasons certainly suggests the Power are well within the flag frame in 2022.
Ken Hinkley's list consists of an ideal balance of experience and youth, with their leading men ranging between seasoned veterans and emerging stars of the future.
For the former, their personal premiership window is closing, with the likes of Travis Boak, Robbie Gray, Charlie Dixon and Tom Jonas all currently over 30 and chasing that elusive premiership medal.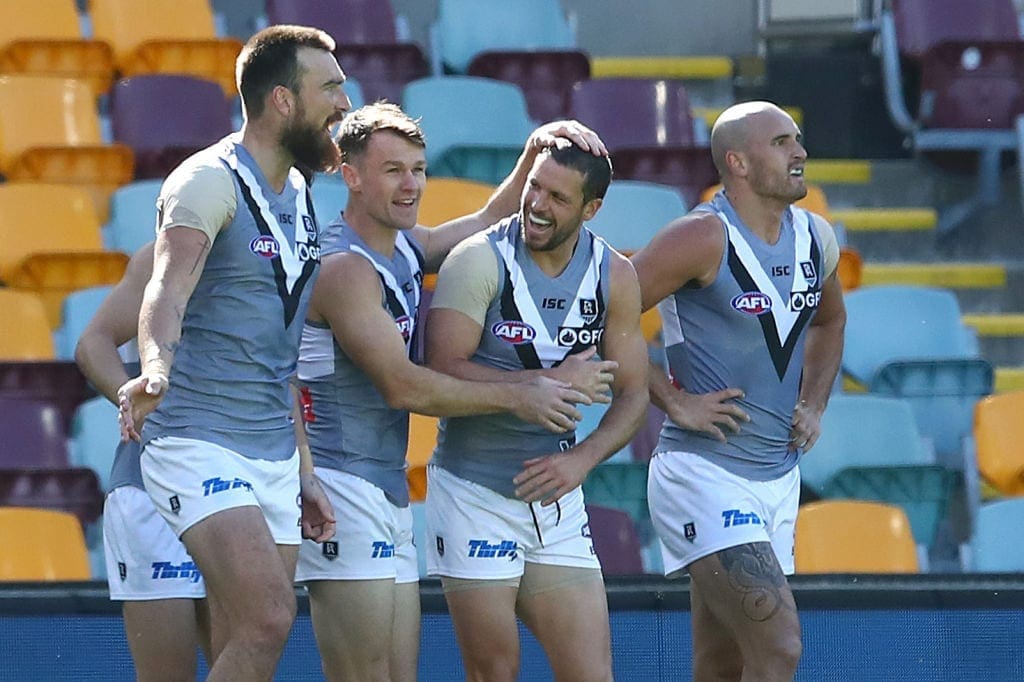 On the flip side, an impressive cohort of rising stars are sure to prolong their premiership credentials, however they will soon need to do so in the shoes of those aforementioned stalwarts.
Richmond
Ajar
After falling from first to 12th in the space of 12 months, there is some concern for Damien Hardwick's side as they look to patch over a number of downfalls that were ever-present in their past campaign.
Despite their fall from the summit, the Tigers' premiership chances haven't been altered enough to suggest they're out of the running for a fourth flag in size seasons, with their list certainly as strong as any.
With a strong injection of youth through the recent most draft window, the Tigers have at least been able to at least potentially prolong their premiership chances for the years to come.
St Kilda
Opening
It was a case of taking one step forward and then two steps back for the Saints in recent seasons, having managed to record a finals victory in 2020 before failing to provide any threat on the premiership race last year.
Despite their descending trend of the past 18 months, there is certainly a growing proposal that suggests the Saints can hop back into their place among the top third of the league.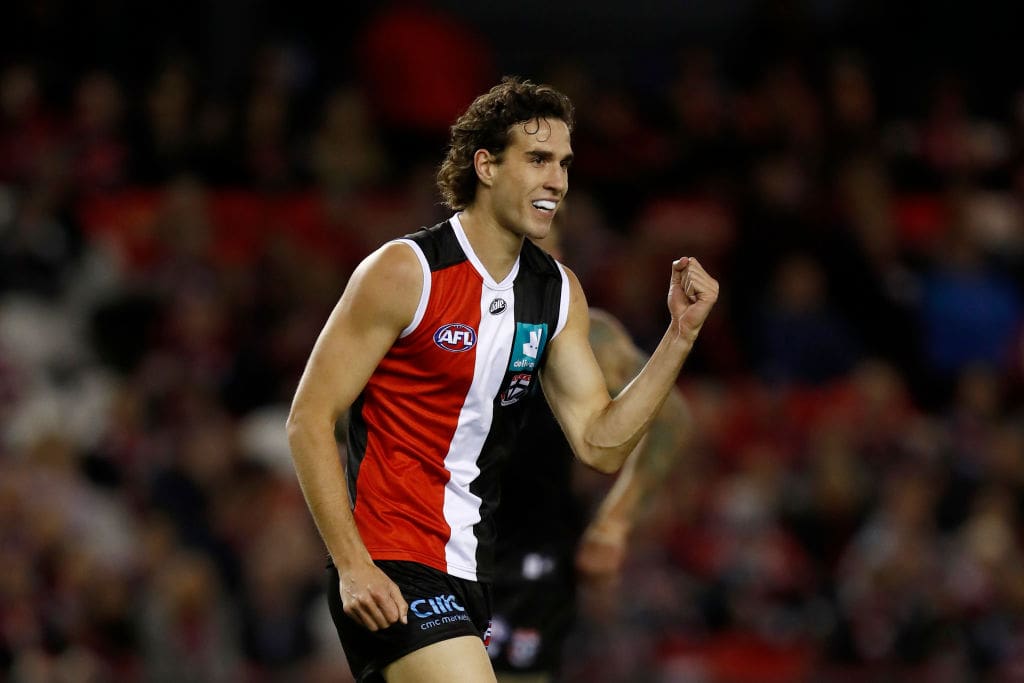 With another year under Max King's belt and further focus on a more defined gameplan from Brett Ratten, the Saints are sure to fall close to fighting for a finals spot.
Sydney
Ajar
2021 was a season of rise for John Longmire's side, having taken major strides to move from 16th to sixth in the space of one year.
While the astronomical leap won't be mirrored this year, there is sure to be a feel of confidence that the Swans can continue their rapid pursuit of returning to the premiership tussle.
Their best chance to do so comes in their ability to minimise the gap between themselves and the clubs that finished above them last year.
West Coast
Closing
Like the Cats, the Eagles enter the new season with one of the oldest and most experienced lists, ranking third and second in both metrics.
Unlike Geelong however, the Eagles failed to reach the top eight and will once again be in a scrap to land a seed in September.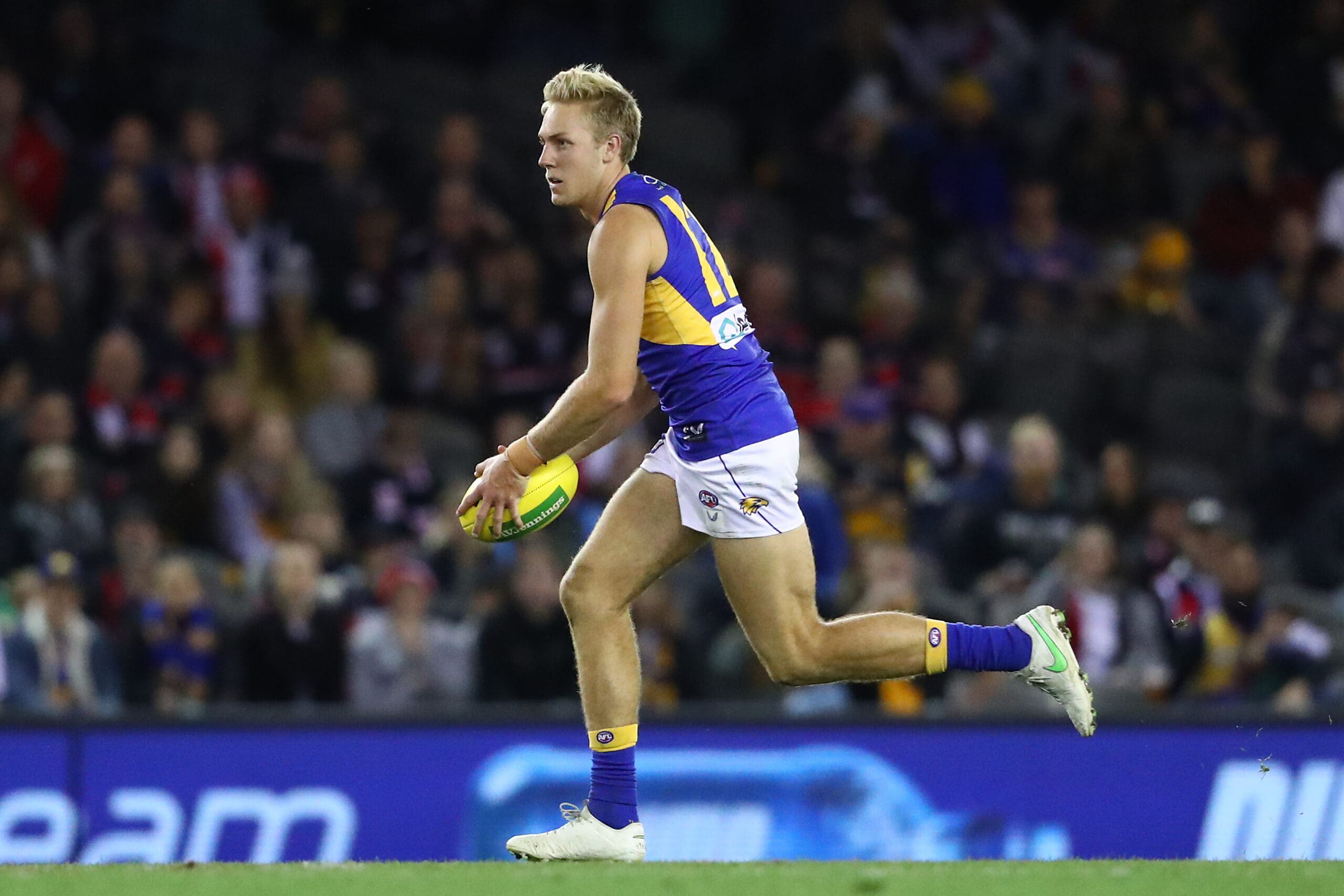 Their list is one that can fight for a flag, but both the physical and mental challenges they faced in 2021 may be their downfall once again.
Even if the Eagles stay healthy, this year may be their last shot at a premiership before looking toward the future.
Western Bulldogs 
Wide Open 
At the halfway point of the premiership quarter in this year's grand final, the Bulldogs looked home. They now enter a new year with more questions needing to be answered.
Despite the disappointing conclusion to their 2022 campaign, Luke Beveridge's side are sure to be among the top echelon of clubs and some are beginning to suggest they will go one strep further as they seek redemption.
With a list demographic primed to match the success they reached in 2016, the Western Bulldogs will be in the fight for a flag for 2022 and beyond.