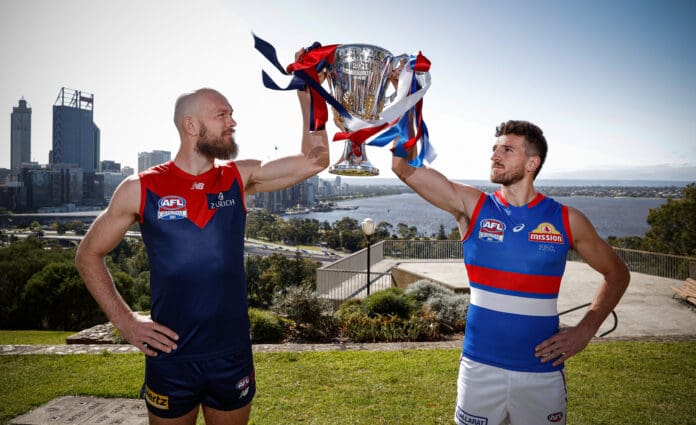 While Richmond and Carlton will once again lock horns to kick-start another AFL season, a grand final rematch between premiers Melbourne and the vanquished Western Bulldogs could also be on the cards for 2022's opening round.
According to The Age's Sam McClure, a request from Demons CEO Gary Pert to host the first game of their premiership defence on the season's first Friday night has been extended to the AFL.
The Melbourne Cricket Club (MCC) and Friday night football broadcasters Channel Seven have also been contacted about the prospective clash.
Should the fixture between 2021's best two teams be given the green light, Melbourne will be afforded the right to unfurl their 13th flag in front of their adoring fans.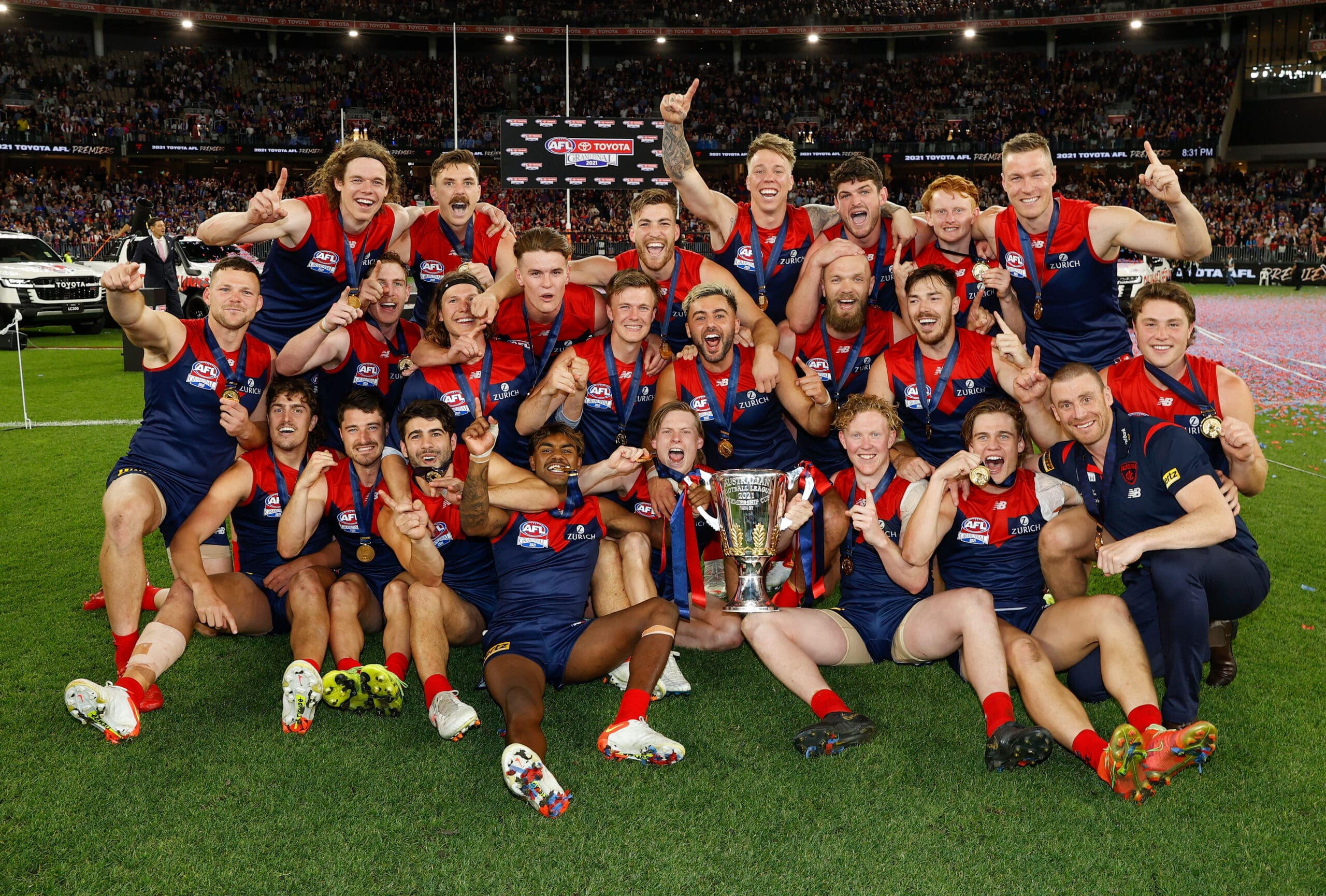 Speaking to McClure, Pert suggested that a blockbuster home contest to start 2022 would be a just reward for the club's many members and supporters that were locked down during last month's grand Final.
"As much as they enjoyed what went on in Perth, the Demons supporters feel like they missed out on the experience," the former Lion and Magpie said.
"That's why I called the AFL straight after the grand final to say: 'let's look at creating a grand final replay at the MCG [in the] first round.' Channel Seven is really open to it, the MCC is keen.
"It would be very much about, for both clubs' supporters, a chance to say: 'your amazing support for the whole year when you couldn't get to games was incredible ... and this is the closest we can do.'"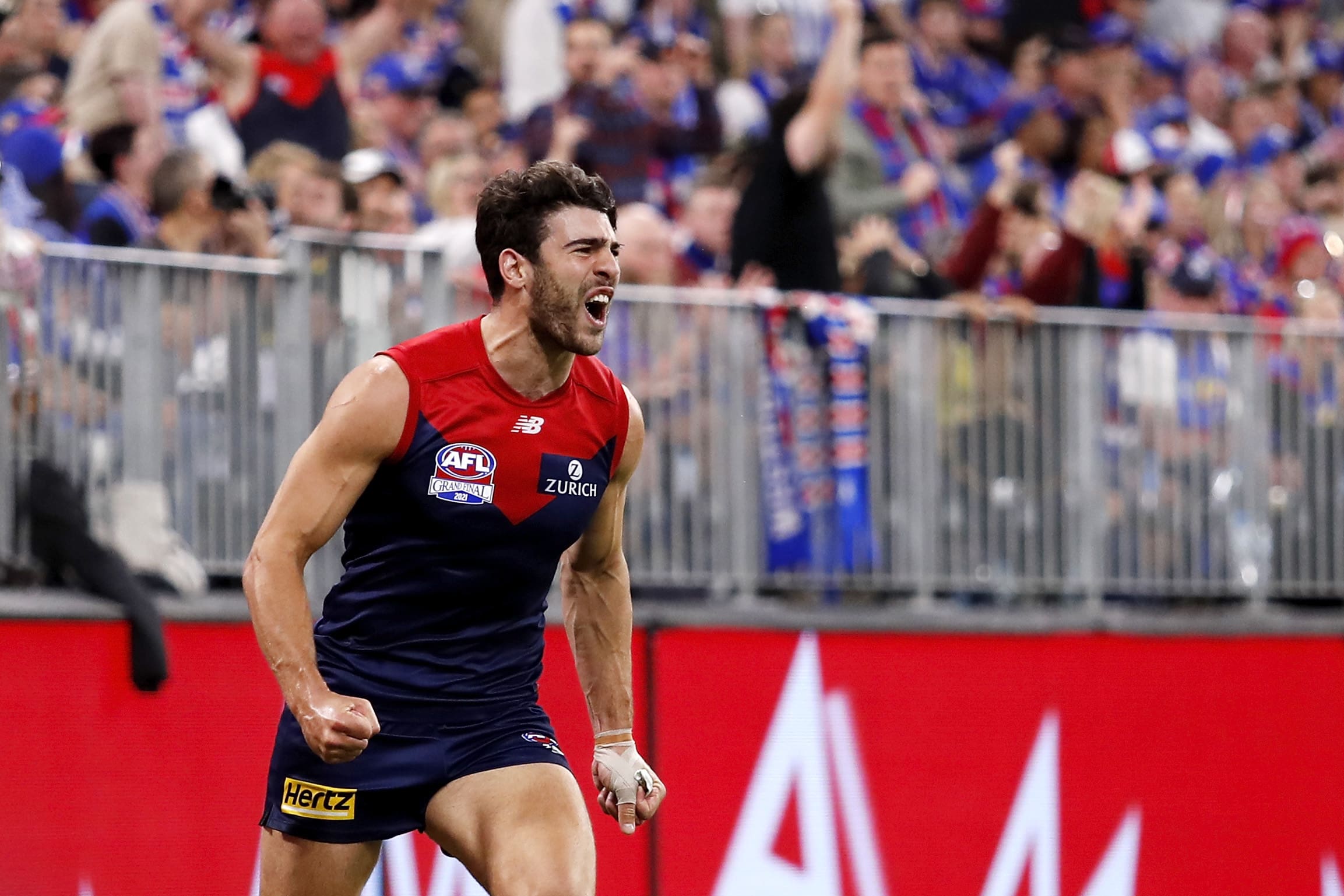 Pert also suggested that given the seismic event of the club's drought-breaking victory, the game was likely to become an all-inclusive celebration before what is almost certain to be a packed house.
"We will work with the MCC to make it more than a game and try to make it a spectacle and help launch the first round, particularly the fact that it's potentially for a Friday night," he continued.
"This is just what we've asked for; whether the AFL will schedule it is another thing."
While nothing is set in stone at the present, McClure claimed that the schedule for the opening weeks of the competition's 126th season were close to being confirmed.
A date for the entire 2022 AFL fixture is yet to be locked in, however, reports from The Herald Sun last week suggest that the polarising floating fixture employed across the past pair of seasons is likely to be scrapped.