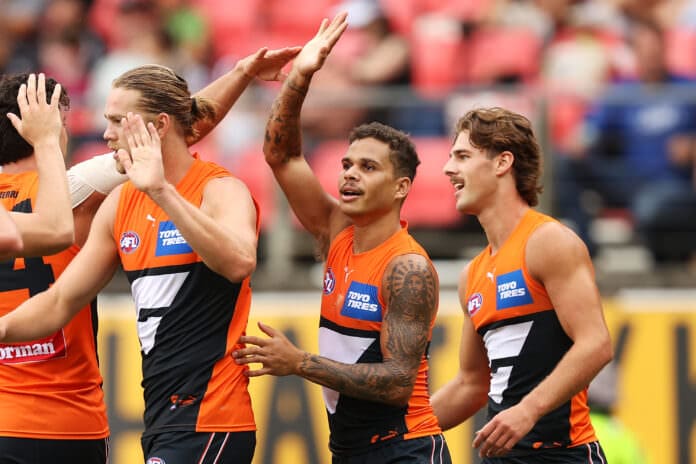 Giants small forward Bobby Hill has broken has spoken for the first time since his trade request to join Essendon last season was scuppered.
Having been denied a shift out of the Harbour City on the frenetic final day of the 2021 trade period, the 22-year-old Western Australian revealed how he and his then pregnant partner, Georgia, were left stranded out east without the support of family.
Speaking with AAP Newswire's Marc McGowan, Hill explained how the lure of a four-year deal to join the Bombers, as well as move closer to family in Melbourne were the dual reasons why he wanted out at GWS.
"My first interest was my family and being at a young age to be a father, family is my biggest support," Hill said.
"I was looking at different options and there was a lot going on at that time. It was hard. I wouldn't have minded going back to Perth if it did happen, if that was an option – but it wasn't."
Despite initially feeling distraught that Giants footy boss Jason McCartney had moved heaven and earth to hold him to see him to the final year of his contract, Hill swiftly shifted into panic mode after pondering the reception he would receive on day one of the pre-season.
"I was sh**ting myself," Hill said.
However, the dynamic offensive option need not have worried, as his choice to depart was barely raised by those at Tom Wills Oval.
"To be honest, I couldn't think of a time we've talked about the trade," Hill added.
"They [the Giants and his teammates] understand I was doing the best thing at the time for myself and my family.
"Sometimes when I walk in I am like, 'Far out' and I sort of think about what happened, but they're all good about it."
SEE ALSO: 2022 AFL Season Preview - Greater Western Sydney Giants
Despite the fact that a chance to join cousins Bradley Hill (St Kilda) and Courtney Ugle (Essendon VFLW) was denied, GWS has put plans into place to better support the young father in 2022.
As stated by McGowan, the expansion side has moved ex-Bulldog Malcolm Lynch to Sydney's west to fulfill the role of Indigenous Liason Officer.
Club assistant coach Steve Johnson and his family are also said to have taken on a hands-on role to support Bobby, Georgia and young Bobby Jr.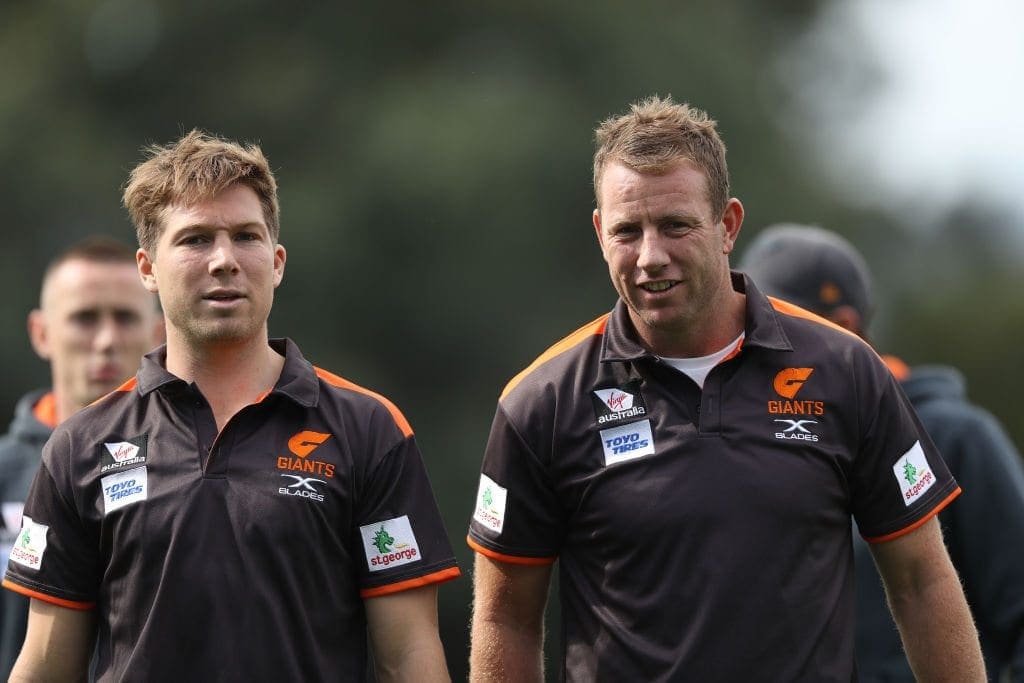 "It's difficult being away from your family with a newborn. It matures you a lot easier and you're not relying on family to look after him," Hill explained.
"But we've actually got babysitters here. 'Stevie J' lives up the road, so we go there every now and then for dinner and they look after us and the little one.
"He's got three kids and a lot of experience on and off the field … I've got him and Daniel Lloyd to go to for help with parenting."
DOWNLOAD NOW: AFL Zero Hanger 2022 Season Guide
Still, it is not yet known whether the Perth product will put pen to paper at the cessation of the 2022 season and stay on under Leon Cameron's watch.
When quizzed on the matter, the former wantaway forward was keen to keep his cards close to his chest.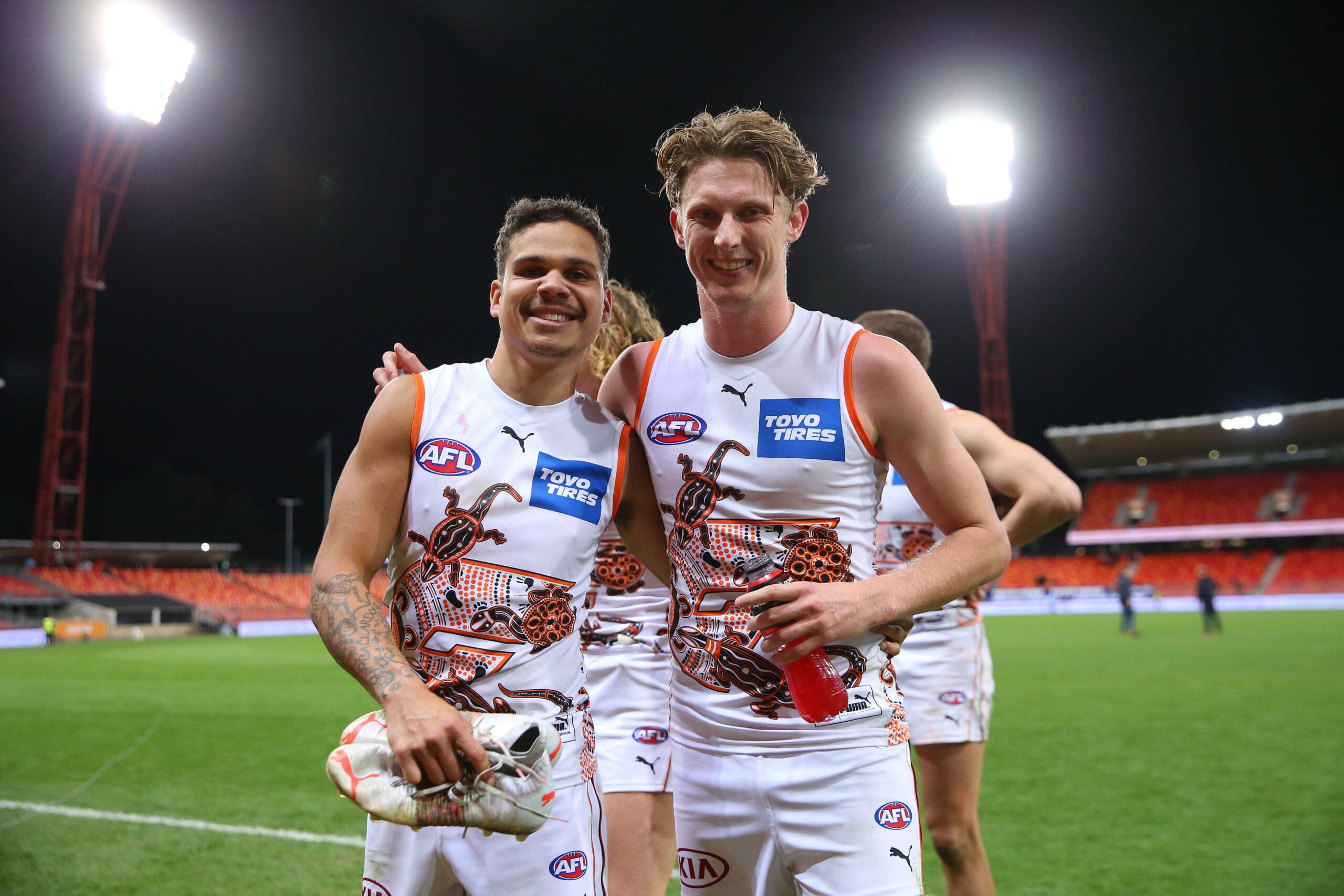 "At this stage, I'm just happy with how everything is and how they welcomed me back. I want to repay them by playing some good footy," Hill delineated.
"We've got a great culture here and play finals footy every year. I want to win a grand final here.
"I'm feeling really good about my body and I'm just looking forward to Round 1 and cementing my spot."
Hill and the Giants are set to start their latest campaign when they face crosstown rivals Sydney at Accor Stadium on Saturday, March 19.
DOWNLOAD NOW: AFL Zero Hanger 2022 Season Guide