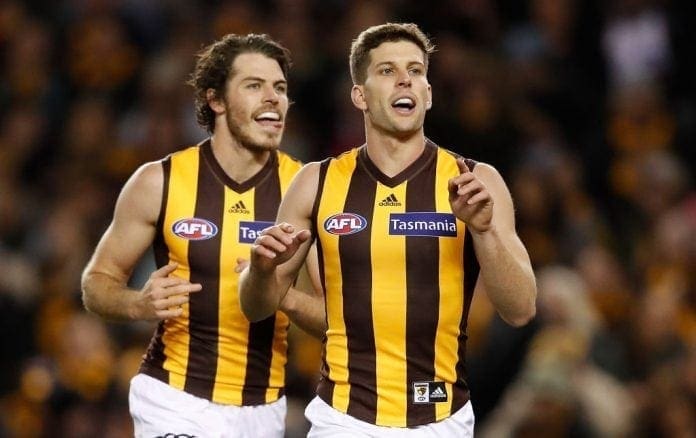 Hawthorn General Manager of Football Graham Wright has publicity stated his club will not trade players with value away to advance their draft position this off-season.
Club greats including Jordan Lewis and Shane Crawford have suggested the Hawks should let veterans such as Jack Gunston, Luke Breust, Isaac Smith and Chad Wingard move on as Hawthorn looks set for a full rebuilding period.
While this strategy would add more tools to help Hawthorn with their rebuild and the veterans to potentially contend for premierships in the later stage of their career, Wright has dismissed these calls.
Speaking on SEN's Bob and Andy on Monday, Wright said: "If you're talking about those sort of guys Breust, Gunston, Liam Shiels who have been outstanding players for us and have been really good players for us, at the moment we need every good player we can get,"
"Obviously we've had some injuries over the last six or seven weeks but prior to that we hadn't, and our year hasn't been good enough.
"We're pretty much on notice as a footy club that it has been unacceptable. We've all been in the hub environment, there's a whole heap of excuses you could make around it, but in the end we haven't been good enough and we need to be better and that's in all areas of the footy club.
"The last thing we would want to do is take away two or three of our best players and feel like we can get value for them, that's not what we are about."
This comes as SEN reported on Monday that Hawthorn have offered a contract for 2021 to veteran wingman Issac Smith and after the club announced on the weekend that Shaun Burgoyne will play on for his 20th season in 2021.
Some veterans have already announced their departure however, with captain Ben Stratton and Paul Puopolo announcing their retirements on Monday.