MATCH CENTRE
PRELIMINARY FINALS
BRISBANE
V
CARLTON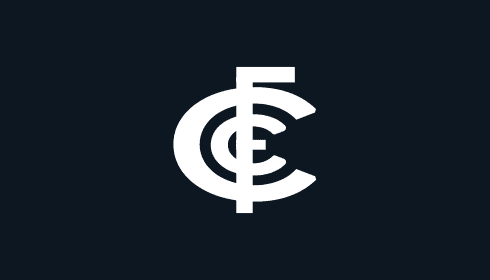 Gabba
Match Summary
Score Breakdown
1
2
3
4
1.2


8

6.6


42

9.9


63

11.13


79

5.1


31

6.3


39

6.7


43

9.9


63
Best On Ground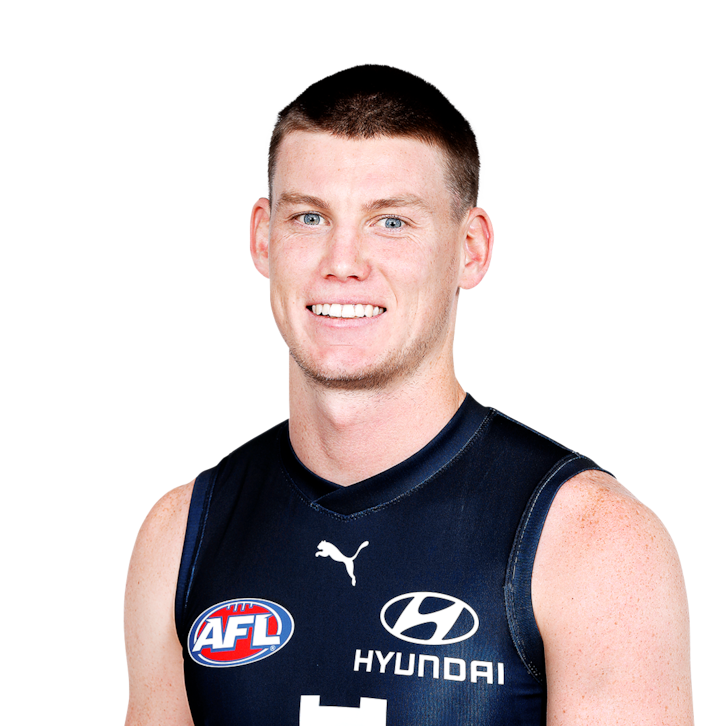 S Walsh
33 disposals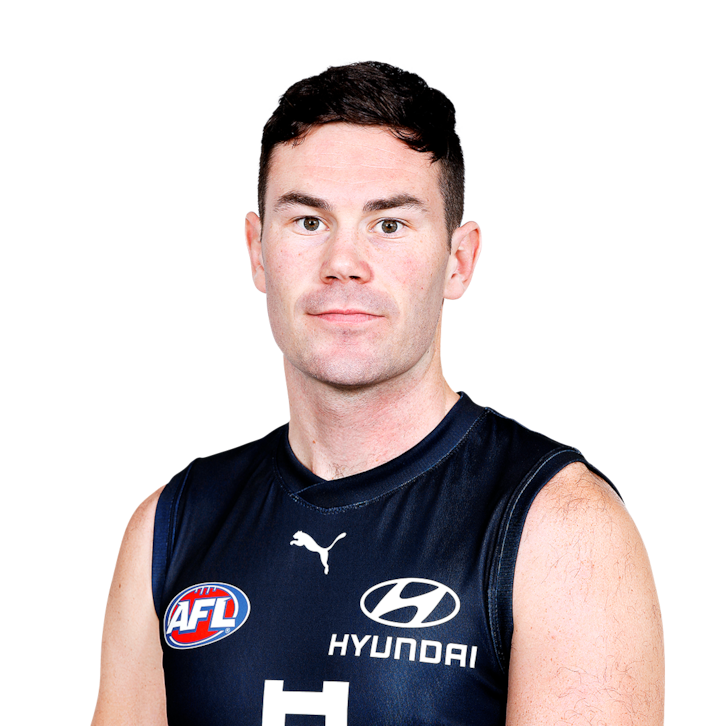 M McGovern
24 disposals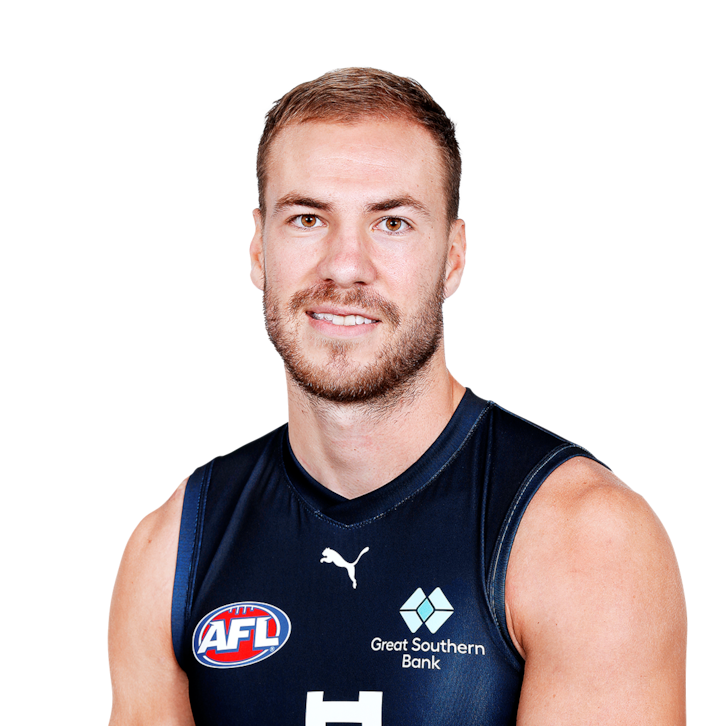 H McKay
2 goals
Team Stats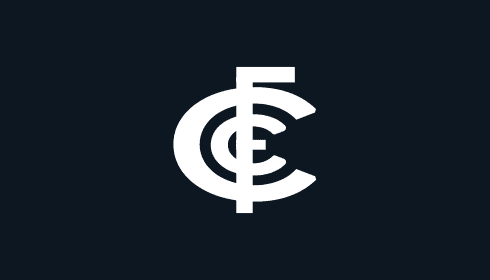 Disposals
MATCH
341.1
2023 AVG.
8868
2023 TOTAL
379.2
2023 AVG.
9860
2023 TOTAL
Contested Possessions
MATCH
135.8
2023 AVG.
3530
2023 TOTAL
143.3
2023 AVG.
3726
2023 TOTAL
Kicks
MATCH
223
2023 AVG.
5799
2023 TOTAL
223.1
2023 AVG.
5801
2023 TOTAL
Handballs
MATCH
118
2023 AVG.
3069
2023 TOTAL
156.1
2023 AVG.
4059
2023 TOTAL
Frees For
MATCH
19.5
2023 AVG.
506
2023 TOTAL
Clearances
MATCH
42.2
2023 AVG.
1098
2023 TOTAL
38.2
2023 AVG.
994
2023 TOTAL
Centre Clearances
MATCH
13.3
2023 AVG.
345
2023 TOTAL
11.3
2023 AVG.
294
2023 TOTAL
Stoppages
MATCH
26.9
2023 AVG.
700
2023 TOTAL
Inside50s
MATCH
56.6
2023 AVG.
1471
2023 TOTAL
53.8
2023 AVG.
1399
2023 TOTAL
Marks
MATCH
98.9
2023 AVG.
2572
2023 TOTAL
94.2
2023 AVG.
2449
2023 TOTAL
Marks Inside50s
MATCH
13.7
2023 AVG.
355
2023 TOTAL
11.4
2023 AVG.
297
2023 TOTAL
Contested Marks
MATCH
11.5
2023 AVG.
298
2023 TOTAL
13.1
2023 AVG.
341
2023 TOTAL
Tackles
MATCH
55.6
2023 AVG.
1445
2023 TOTAL
62.3
2023 AVG.
1619
2023 TOTAL
Hit Outs
MATCH
35.2
2023 AVG.
914
2023 TOTAL
Player Stats
Live Commentary
FULL TIME
Lions win! Lions win! They'll face Collingwood in the grand final!
Brisbane: 11.13.79
Carlton: 9.9.63
2:19 - BEHIND: The Blues move the ball quick forward from the middle and a mark is taken by Cottrell. He quickly goes back quickly but his shot goes to the left.
2:56 - GOAL: Darcy Gardiner finds himself in unfamiliar territory inside 50 and his long-range attempt is taken on the line by McCarthy, who goes back and boots home the sealer.
3:54 - BEHIND: McCluggage can't capitalise on a dropped mark by Docherty inside forward 50 as his quick gather and shot hits the post from 30m out.
SUB CHANGE: Jarryd Lyons has replaced Callum Ah Chee
8:22 - GOAL: McKay gets on the end of another forward 50 entry for the Blues and he makes no mistake in front of goal, cutting the Lions' lead to 16 points.
9:33 - GOAL: A darting kick inside from the boundary finds an open Cripps 35m from goal on almost no angle. The skipper makes no mistake and gets his second.
10:39 - BEHIND: Berry's slicing kick into attack sees Cameron win a free kick for holding in the marking contest. His set shot from 40m fades to the left and hits the goalpost.
12:35 - BEHIND: McKay wins a free kick against Andrews 40m from goal on the left side. His set shot starts left and drifts toward goal only to clash into the post.
13:35 - BEHIND: A scrap in the Lions' goalsquare but the Blues manage to hold off Brisbane's pressure and rush the ball over.
16:41 - GOAL: McCarthy outmarks McGovern at the hot spot after a long ball forward by the Lions. An easy kick that's converted by the small forward who's having a good night.
17:45 - BEHIND: Cameron gets in front of his man on the lead and a lace kick inside 50 hits his chest. 40m from goal on a tough angle, Cameron's kick starts and stays left on the near side.
SUB CHANGE: Matt Kennedy has replaced Lachie Fogarty
Three-Quarter Time
Brisbane: 9.9.63
Carlton: 6.7.43
The Lions steadied themselves to a healthy lead, while the Blues have missed some easier chances that would've kept them level. The Lions are well favoured from here, but anything could happen. One quarter to go before the grand final.
0:20 - Adam Cerra wins a free kick 25m from goal but a very gettable set shot is sprayed to the right.
Injury note: Brisbane star Lachie Neale has hurt right shoulder after being tackled but has decided to remain on the field
Lachie Neale is in some discomfort after this tackle late in the third term.

📺 Watch #AFLLionsBlues on ch. 504 or stream on Kayo: https://t.co/c5VwhmeFbG
✍️ BLOG https://t.co/9GfTFKl9qW
🔢 MATCH CENTRE https://t.co/Eds4mGmPxQ pic.twitter.com/ez6xNvSZWa

— Fox Footy (@FOXFOOTY) September 23, 2023
3:47 - GOAL: Ah Chee gathers it 50m from goal and quickly turns, runs past his opposition and nails his shot 35m from goal.
5:35 - BEHIND: Jordan Boyd marks the ball 55m from goal on the flank and decides to take his full 30 seconds. His attempt is long but falls just short before being punched over.
6:56 - BEHIND: Curnow marks 60m from goal and with nobody deep in attack he attempts a long shot quickly, but it hangs to the left.
Injury note: Blues defender Nic Newman has come from the ground with an apparent eye injury, Was assisted from the field and looked visibly hampered by a shut right eye.
12:23 - BEHIND: Charlie Curnow and Harry McKay link up on the wing before the former sends a long ball to a one-on-one in favour of Cottrell. He can't mark but gathers the ball in the pocket, turns onto his right and sends a high shot toward goal, only for it to fall short and be punched over the line.
13:17 - BEHIND: McCluggage finds space after a ruck contest in his side's forward 50 but his shot on the run goes right.
14:40 - Coleman dances through the middle and hits up Hipwood lace out 50m from goal. The Lions forward turns quickly and spots up Cameorn by himself on the far side. Cameron's snap attempt falls well short despite being 35m out and the Blues intercept.
15:49 - BEHIND: Rayner wrestles his way into space near goal and snaps toward the sticks, but the fall floats to the left late for a behind.
16:54 - BEHIND: Another instant clearance for the Lions from the centre and Neale's forward kick is marked by Hipwood near the arc directly in line. His shot is skewed to the right and manages a point.
17:34 - It takes nearly no time for the Lions to move the ball to the other end of the field, with Hipwood out of the back before finding Cameron on the run. He steps around Hollands and sends through his first major of the night.
17:55- Darcy Gardiner pushes Curnow under a marking contest and the Coleman Medal winner wins a free kick 45m from goal on a tough angle. The right-footer's shot is shanked to the near side and records no score.
19:28 - GOAL: A holding-the-man free-kick for McInernery in the opening centre bounce is soon moved forward 50 metres as Cripps decided to boot the ball forward after the free was paid. The decision proves costly as McInernery converts from 45m out and extends the lead to nine points.
Half Time
Brisbane: 6.6.42
Carlton: 6.3.39
The Lions fought back in front by flipping the pressure back on the Blues and working the ball with more efficiency moving forward. This game is following a similar trend to the other prelim final.
0:27 - BEHIND: Conor McKenna's kick to the hotspot finds Charlie Cameron's chest out thge back. On a 45-degree angle 15m from goal the Lions forwards can't capitalise and misses to the far side.
1:12 - BEHIND: The Blues survive another potential Brisbane goal after a long kick to the line is rushed over.
2:23 - GOAL: Lincoln McCarthy forces the turnover in the middle of the ground and gathers himself before sending a long kick to an unopposed Joe Daniher 20m from goal straight in front. Joe slots it home and the Lions are in front.
4:22 - GOAL: Lache Neale ducks and weaves in attack before finding an open Ryan Lester, with 'Froggy' sending another through the big sticks and lowering the Blues' lead to just five points.
5:58 - GOAL: Daniher's kick into attack lands with Cottrel, but he can't get a handpass over to Fogarty and McKenna intervenes before snapping one home fro 35m out on the run.
7:38 - BEHIND: A long kick from the centre by Daniher leaves players from both sides fumbling for the ball near the square. Rayner wrestles his way through and gives it over to Ah Chee, whose kick makes contact with the head of Acres before going through the goals. The contact is confirmed after a review.
8:07 - GOAL: Cripps earns a free kick after Starcevich's attempted tackle makes contact with his head. The Blues skipper's set shot from 30m out splits the middle.
9:22 - BEHIND: The Lions find an open Ah Chee in the middle of the ground and he quicky gets going toward goal. A long kick toward the square hits Cameron on the chest but it isn't held and the ball is quickly rushed over the line by the Blues.
12:00 - The momentum has swung in favour of the Lions but the Blues are working well defensively to try and get the game back on their terms.
14:49 - GOAL: The Lions burst from the centre clearance and a sharp pass finds the chest of Joe Daniher, who goes back from 45m out on nest to no angle to get another for the Lions and narrow the Blues' lead to two goals.
16:00 - GOAL: McCluggage gets the ball on the flank and steps inside before drilling a pass to McInerney on the lead 25m from goal. The ruckman goes back and keeps the ball just inside the right goalpost.
19:33 - BEHIND: A long ball to Blues' hot spot hits the deck after De Koning can't hold onto the Sherring with a high-flying attempt. It spills to McKay who dribbles one through the near side.
Quarter Time
Brisbane: 1.2. 8
Carlton: 5.1.31
The Blues have been dominant from the start, but their turnaround for scores from entries is lacking. A late goal to Hipwood will help at the first break but the Lions have much to do to get back on top.
1:34 - The Lions finally find some efficient ball movement in the forward third as Berry drills a pass to Hipwood 35m from goal. An easy set shot for the Brisbane forward who gets his side's first and lifts the Gabba crowd.
4:37 - BEHIND: Daniher wheels around from distance after winning a free-kick 60m from goal. His shot clears the line with ease but it's to the right.
5:42 - Harris Andrews is standing tall despite Carlton's surge, holding up his end of the bargain through intercepts and dash in defence.
6:01 - GOAL: The Blues get an immediate centre clearance and a long kick from Hewett lands in the hands of Charlie Curnow, who takes a strong mark overhead. His shot starts left and curls just inside of the goalpost from 40m out.
6:49 - GOAL: Sam Docherty is found all alone 40m from goal on a 45-degree angle and he makes no mistake of his set shot. The Blues are humming.
8:07 - GOAL: Jack Martin is able to walk into the goalsquare from a 50m penalty after winning the ball atop the arc. His sailing set-shot puts the Blues up by 18.
8:38 - BEHIND: The Lions get their first score of the evening through a Cottrell rushed behind after the ball is hammered toward the line directly from a ruck contest.
11:17 - The Blues' defensive third is holding up well to start this game, constantly giving their forwards an option in winning the ball back and sending it the other way.
13:29 - GOAL: McKay doubles the Blues' goal tally after winning a free kick in his attempted lead. He goes back on his mark and snaps truly from 25m out on a small angle.
14:03 - BEHIND: Jack Martin receives the ball on the defensive side of a contest after a boundary throw-in in Carlton's attacking third before throwing it onto the boot with a long-range snap. His shot starts and stays to the right.
19:05 (remaining) - GOAL: The Blues win back the ball after Jarrod Berry runs too far on the wing and soon manage to get out the back from a woing clearance with Matt Cottrell running into goal from 50m out to slot home an early major.
Pre-Game
Hello and welcome to Zero Hanger's live coverage and commentary of Saturday's preliminary final between Brisbane and Carlton at the Gabba. The Lions booked their spot in the penultimate week of action with a qualifying final victory against Port Adelaide a fortnight ago, while the Blues claimed the scalps of Sydney and Melbourne to secure an unlikely top four finish.
Selection at Brisbane saw the Lions forced into one change with key defender Jack Payne (ankle) replaced by Darcy Gardiner.
Carlton will go into the preliminary final with three changes from their semi-final side, with Harry McKay, Jordan Boyd and Jack Martin coming in for David Cuningham, Matt Owies and Brodie Kemp.
TACTICAL SUBS
Brisbane: Jarryd Lyons
Carlton: Matthew Kennedy
Team Line-Ups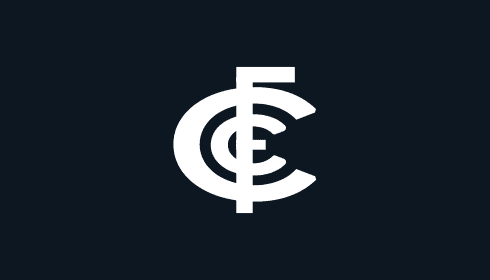 Brisbane

IN
D. Gardiner
OUT
J. Payne

| | |
| --- | --- |
| B | B. Starcevich, H. Andrews, D. Gardiner |
| HB | C. McKenna, R. Lester, D. Wilmot |
| C | H. McCluggage, J. Dunkley, D. Zorko |
| HF | C. Cameron, E. Hipwood, Z. Bailey |
| F | C. Rayner, J. Daniher, C. Ah Chee |
| FOL | O. McInerney, L. Neale, J. Berry |
| I/C | D. Robertson, L. McCarthy, K. Coleman, J. Fletcher |
| EMG | J. Lyons |

Carlton

IN
H. McKay, J. Martin, J. Boyd
OUT
B. Kemp (Omitted), D. Cuningham (Omitted), M. Owies (Omitted)

| | |
| --- | --- |
| B | J. Weitering, C. Marchbank, A. Saad |
| HB | M. McGovern, J. Boyd, N. Newman |
| C | B. Acres, P. Cripps, O. Hollands |
| HF | L. Fogarty, S. Docherty, M. Cottrell |
| F | J. Martin, C. Curnow, H. McKay |
| FOL | M. Pittonet, G. Hewett, S. Walsh |
| I/C | J. Motlop, A. Cerra, T. De Koning, A. Cincotta |
| EMG | M. Kennedy |
Preview
Ladder Position
Previous 5 Games

Brisbane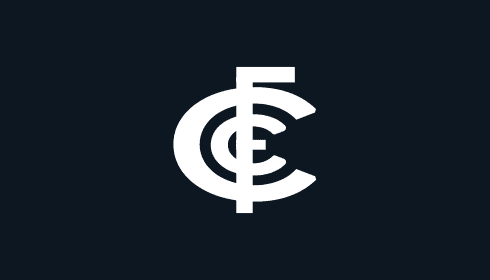 Carlton