MATCH CENTRE
FINALS WEEK 2
MELBOURNE
V
CARLTON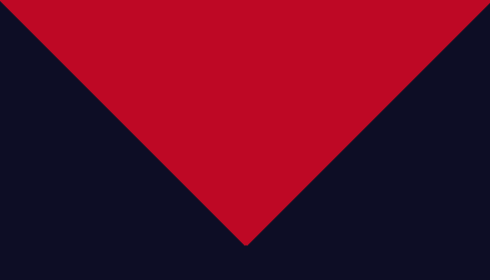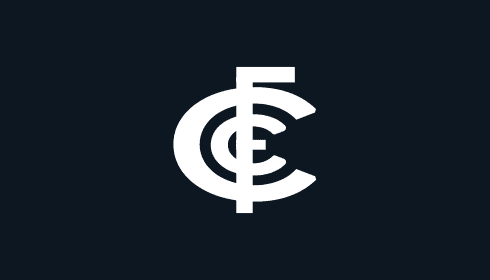 MCG
Match Summary
Score Breakdown
1
2
3
4
3.3


21

4.7


31

7.11


53

9.17


71

2.2


14

5.3


33

7.5


47

11.7


73
Best On Ground
Team Stats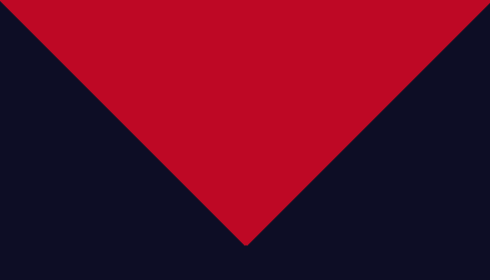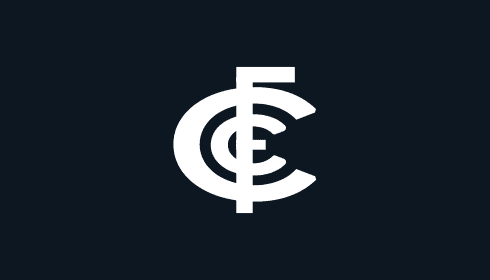 Disposals
MATCH
367.3
2023 AVG.
9182
2023 TOTAL
379.2
2023 AVG.
9860
2023 TOTAL
Contested Possessions
MATCH
146.3
2023 AVG.
3658
2023 TOTAL
143.3
2023 AVG.
3726
2023 TOTAL
Kicks
MATCH
214.3
2023 AVG.
5358
2023 TOTAL
223.1
2023 AVG.
5801
2023 TOTAL
Handballs
MATCH
153
2023 AVG.
3824
2023 TOTAL
156.1
2023 AVG.
4059
2023 TOTAL
Frees For
MATCH
18.4
2023 AVG.
460
2023 TOTAL
19.5
2023 AVG.
506
2023 TOTAL
Clearances
MATCH
37.7
2023 AVG.
943
2023 TOTAL
38.2
2023 AVG.
994
2023 TOTAL
Centre Clearances
MATCH
12.1
2023 AVG.
303
2023 TOTAL
11.3
2023 AVG.
294
2023 TOTAL
Stoppages
MATCH
25.6
2023 AVG.
640
2023 TOTAL
26.9
2023 AVG.
700
2023 TOTAL
Inside50s
MATCH
58.4
2023 AVG.
1460
2023 TOTAL
53.8
2023 AVG.
1399
2023 TOTAL
Marks
MATCH
83.6
2023 AVG.
2091
2023 TOTAL
94.2
2023 AVG.
2449
2023 TOTAL
Marks Inside50s
MATCH
12.8
2023 AVG.
321
2023 TOTAL
11.4
2023 AVG.
297
2023 TOTAL
Contested Marks
MATCH
10.6
2023 AVG.
265
2023 TOTAL
13.1
2023 AVG.
341
2023 TOTAL
Tackles
MATCH
61.2
2023 AVG.
1530
2023 TOTAL
62.3
2023 AVG.
1619
2023 TOTAL
Hit Outs
MATCH
40.8
2023 AVG.
1021
2023 TOTAL
35.2
2023 AVG.
914
2023 TOTAL
Player Stats
Live Commentary
Full Time
Melbourne 9.17 (71)
Carlton 11.7 (73)
00:00 -- THE BLUES ARE THROUGH TO A PRELIMINARY FINAL! BLAKE ACRES GOALED WITH A MINUTE LEFT TO PUT CARLTON UP BY A POINT.
Carlton's Grand Final dream is well and truly alive, and they will travel to the Gabba to play Brisbane next weekend.
06:02 -- Jesse Motlop brings Carlton to within three points with a snapping goal! Demons again rue missed opportunities in front of goal and now they have just a three-point lead to defend. There's heaps of time left.
07:45 -- Have to think Steven May has thoroughly bested Charlie Curnow tonight. Two outright wins in one-on-ones in this final quarter alone.
15:21 -- This is becoming an epic. The Dees goal again through Bayley Fritsch, who received a direct assist from ... Kysaiah Pickett. Melbourne by seven points. Plenty of time left.
15:50 -- Jacob Weitering is the latest Blue in the wars. He looked to have copped a knock to his head courtesy of Joel Smith. If Carlton advances, Michael Voss will have numerous imperative selection decisions to make.
16:56 -- Scores are level again as the Demons put one through! Guess who. Kysaiah Pickett. He might be in MRO trouble tomorrow, but for now, he's keeping Melbourne's season alive.
18:22 -- Another one for Carlton! This time it's Matthew Owies from a set shot. The Blues have also made their tactical change, bringing Ollie Hollands into the game at the expense of David Cuningham. The Dees' sub, Josh Schache, continues to watch on from the bench.
19:39 -- Walsh gets the first of the last for the Blues and we're all tied up! A classy finish from a classy player from near 50 metres out.
Three-Quarter-Time
Melbourne 7.11 (53)
Carlton 7.5 (47)
00:00 -- We're set up for a thrilling finish at the MCG. Just a goal separates Melbourne and Carlton at three-quarter-time.
Pickett, Petracca, Gawn, and Neal-Bullen were immense for the Demons in the third term.
Cripps battled for the Blues but the Dees put in a massive effort to gain the ascendency back.
05:00 -- Kysaiah Pickett puts Melbourne in front! Demons now lead by five points after a stellar effort at stoppage from the livewire forward.
Pickett is currently Melbourne's most dangerous player. Petracca isn't far behind.
06:53 -- The mini deadlock is broken, as Pickett's beautiful pick-up leads to a straightforward goal for Bayley Fritsch, who has been relatively quiet to this point in the contest. Blues now lead by just a point as we edge closer to three-quarter-time.
09:16 -- Cripps has been prolific during the 'premiership quarter'; really stamping his influence at the right time in the game.
11:16 -- Acres and Docherty really battling with respective shoulder issues. Gallant efforts from the pair. Blues keeping the Dees at arm's length, still leading by seven.
17:40 -- Kysaiah Pickett squanders an early opportunity in front of goal, much to the delight of the Blues fans, who haven't forgotten his first-half hit on Captain Cripps. Blues by seven points.
Half-Time
Melbourne 4.7 (31)
Carlton 5.3 (33)
00:00 -- The Demons stemmed the Blues' flow towards the end of the first half, closing the gap back to a two-point Carlton lead at the main change.
Sam Walsh (19 disposals, six tackles, one goal) and Tom de Koning (two goals, 11 disposals, eight contested possessions, three marks) have been among Carlton's best.
Jack Viney (20 disposals) and Clayton Oliver (14 possessions, four tackles) have been in and under for the Dees in the first half.
05:49 -- Sam Docherty appears to have dislocated his shoulder in what appeared a nasty incident. We'll see if it ends his night.
Sam Docherty's shoulder 😬#AFLDeesBlues pic.twitter.com/8Enql70xH5

— 7AFL (@7AFL) September 15, 2023
09:34 -- The Blues are taking over this game. Goals to Walsh and Curnow have given Carlton a ten-point lead halfway through the second term. It's a 29-point turnaround.
12:00 -- Cripps didn't spend a lot of time on the bench. He's back on and in the thick of things. Bodes well for Pickett's potential MRO case.
14:34 -- Jesse Motlop bends a crafty banana to bring Carlton within two points of Melbourne early in the second.
16:04 -- Patrick Cripps copped a hefty Kysaiah Pickett bump. Cripps had to be assessed after exiting the field.
Most contact was to Cripps' chest, though it caused the Blue's nose to bleed.
Pickett, who was sanctioned two matches for a bump on Bulldog Bailey Smith earlier in the season, could face MRO scrutiny.
"As soon as you opt to bump a player and you get him high, they're definitely going to look at it."

- Luke Hodge about this Pickett bump on Cripps #AFLDeesBlues pic.twitter.com/8rUe2fwgFk

— 7AFL (@7AFL) September 15, 2023
Quarter-Time
Melbourne 3.3 (21)
Carlton 2.2 (14)
00:00 -- Tom de Koning (two goals, five contested possessions) saved that first quarter for the Blues, who were at Melbourne's mercy for a few minutes in the middle of that first term.
Charlie Curnow hasn't capitalised on his moments yet but he hasn't had to.
Gawn, Petracca, and Lever influential for the Demons.
04:06 -- Make that two in a row for Carlton, and for de Koning! The big man drew a free kick against Adam Tomlinson and kicked truly, bringing the margin to seven points.
04:39 -- The Blues finally claim their first through a Tom de Koning set shot. The margin is pegged back to 13 as we approach the later stages of the first stanza.
06:39 -- Christian Petracca improvises and kicks Melbourne's third goal of the quarter. They lead the Blues by 19 points. Carlton hasn't been able to stop the Demons when they go inside 50.
08:27 -- Jake Lever's presence has already been felt. He's taken three marks.
09:29 -- The Blues have asked questions with their defensive pressure but it's the Demons with the answers, as Joel Smith boots Melbourne's second from straight in front.
15:58 -- An early injury concern for the Blues as wingman Blake Acres grabs for his shoulder after a stinger. His shoulder was a concern going into tonight's fixture. One to watch.
17:17 (remaining) -- Melbourne's Ed Langdon has kicked the first major of the contest from the goalsquare after taking the umpire's advantage.
There are no late changes an hour out from tonight's first bounce, with Josh Schache (Melbourne) and Ollie Hollands (Carlton) announced as the tactical substitutes.
Hello and welcome to Zero Hanger's live coverage and commentary of Friday night's semi-final between Melbourne and Carlton at the MCG!
Team Line-Ups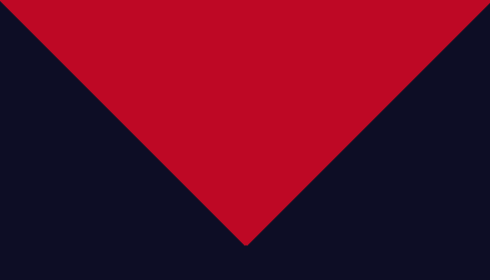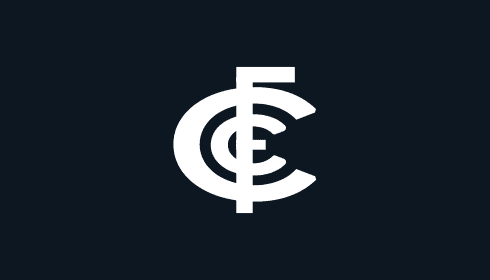 Melbourne

IN
A. Tomlinson, C. Spargo, J. Jordon, J. Schache
OUT
A. Brayshaw, B. Laurie, J. Van Rooyen, M. Hibberd

| | |
| --- | --- |
| B | J. Lever, A. Tomlinson, T. Rivers |
| HB | J. McVee, S. May, C. Salem |
| C | L. Hunter, C. Oliver, E. Langdon |
| HF | J. Smith, B. Fritsch, C. Petracca |
| F | C. Spargo, T. McDonald, A. Neal-Bullen |
| FOL | M. Gawn, J. Viney, K. Pickett |
| I/C | J. Bowey, J. Jordon, T. Sparrow, K. Chandler |
| EMG | J. Schache |

Carlton

IN
M. Kennedy, O. Hollands
OUT
H. McKay (Injured), J. Martin (Suspension)

| | |
| --- | --- |
| B | B. Kemp, J. Weitering, A. Cincotta |
| HB | M. McGovern, N. Newman, A. Saad |
| C | B. Acres, P. Cripps, S. Docherty |
| HF | L. Fogarty, D. Cuningham, M. Cottrell |
| F | C. Curnow, M. Owies, T. De Koning |
| FOL | M. Pittonet, A. Cerra, S. Walsh |
| I/C | J. Motlop, M. Kennedy, C. Marchbank, G. Hewett |
| EMG | O. Hollands |
Preview
Ladder Position
Previous 5 Games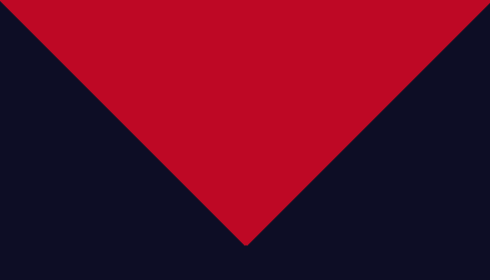 Melbourne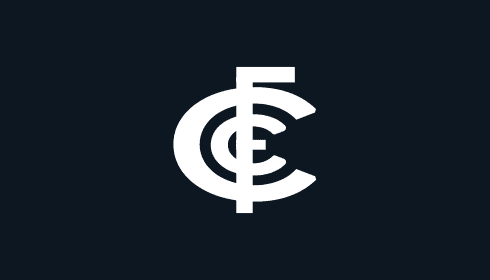 Carlton