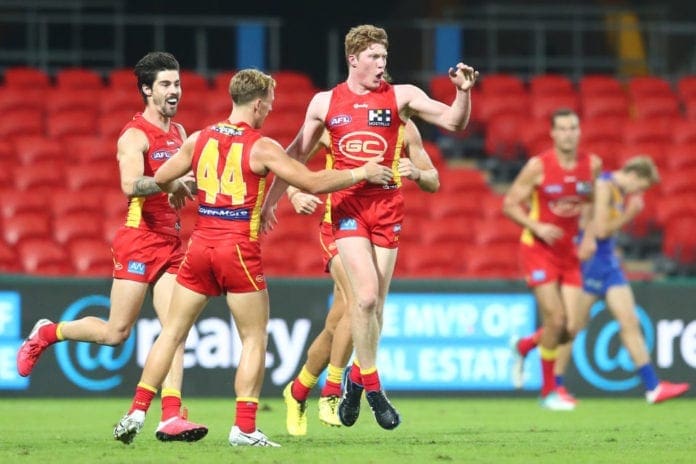 What will 2023 look like for the Gold Coast Suns?
Having yet to play finals, heading into their 13th season, perhaps they will finally do so in 2023.
After all, equalling your highest ladder position and win tally should only see improvement from then on.
With coach Stuart Dew receiving a two-year contract extension, the faith in him is there, so the club will be hoping they're rewarded for said faith.
So with the Suns looking to make finals for the first time, we cast our own eye across them and ask five burning questions ahead of their 2023 campaign.
1. Will they finally play finals?
We have to get the obvious question out of the way.
As aforementioned, the Suns have never played finals, but a good season (for their own standard) probably sees them in place to finally do so.
Every season Gold Coast have shown flashes of brilliance but lack the consistency to break into finals contention.
That and a poor record away from home keeps them away from the better teams. Last year saw them amass a 3-8 win-loss record for away games.
Continued improvement to their inside midfield will help them immensely, having ranked fourth for contested possessions and clearances last year.
Their outside game, however, lacked severely. They couldn't hurt opponents in this area, ranking last for uncontested positions and effective disposals, while having the third most amount of clangers. Fixing this will go a long way.
The push for finals will reach a hurdle early on in the season, playing three finalists in the first five rounds, including the two grand finalists in Rounds 1 and 2.