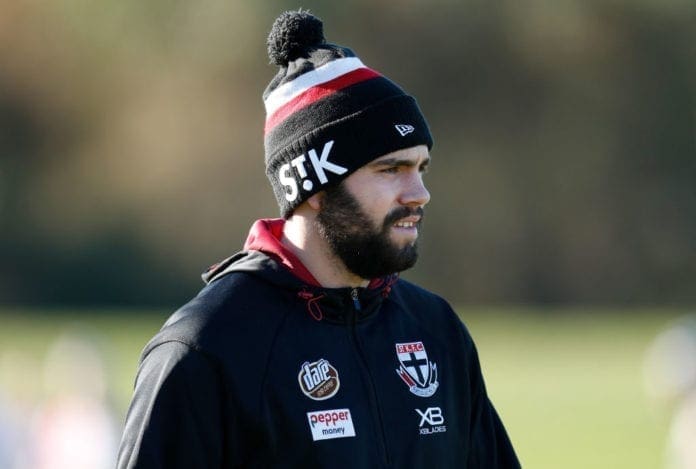 Former number one draft pick Paddy McCartin is inching closer to obtaining an AFL lifeline as he continues to train with the Sydney Swans ahead of the 2022 season.
The former Saint, who was delisted in 2019 after ongoing concerns around repeated head knocks during his career, has been training with the Swans in the hope of finding a spot on the list during the Pre-Season Supplemental Selection Period (SPP) held next year.
The 25-year-old suffered up to eight concussions during his time at Moorabbin, with a head knock during a pre-season match in 2019 against the Western Bulldogs ruling him out for the remainder of the year.
McCartin joined Sydney's VFL side in 2021, playing four games across the year despite being handed a five-week ban for an off-ball hit on Geelong's Aaron Black. The 25-year-old attracted praise for his performances, kicking 3.2 as a fill in for Essendon's reserve side in July.
Could Paddy McCartin reignite his career as a defender?

FULL STORY >>> https://t.co/A9hmzp0mCD pic.twitter.com/EeJXav3pHy

— Zero Hanger (@zerohanger) November 30, 2021
The former Saint wasn't picked up during the mid-season draft, though Sydney coach John Longmire revealed that the 35-gamer was impressing club officials during pre-season training.
"We think he could have a role to play and we'll see how the next month or so goes before we're able to do our list lodgements," Longmire told media on Monday.
"But he's been showing a bit, this year we were able to play a couple reserves games.
"The main thing for Paddy has been coming back after a significant amount out of the game and getting some confidence again and he's been able to do that slowly but surely and we'll wait and see what the new year brings.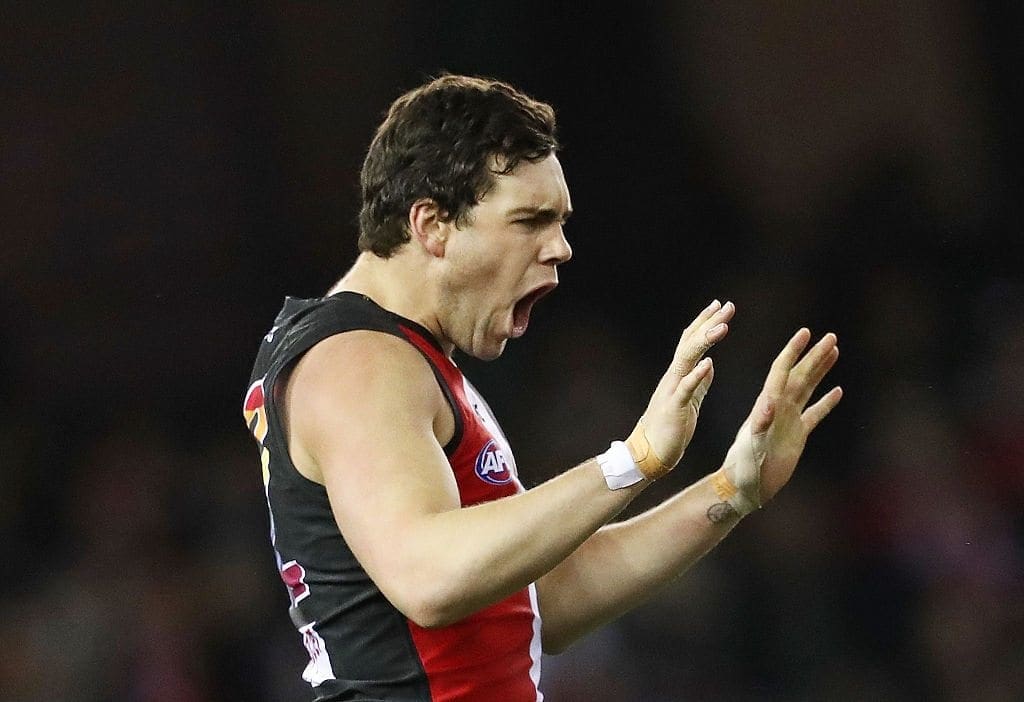 "But he's looking pretty positive at the moment, he's actually in pretty good shape."
McCartin didn't nominate for last months NAB AFL Draft, opting to instead continue training with the Swans until the supplemental period in the new year. The SPP will begin on January 10 and remain open for two months, with clubs required to lodge their final selections by March 9.
Sydney have just one free spot on their list heading into the new year.