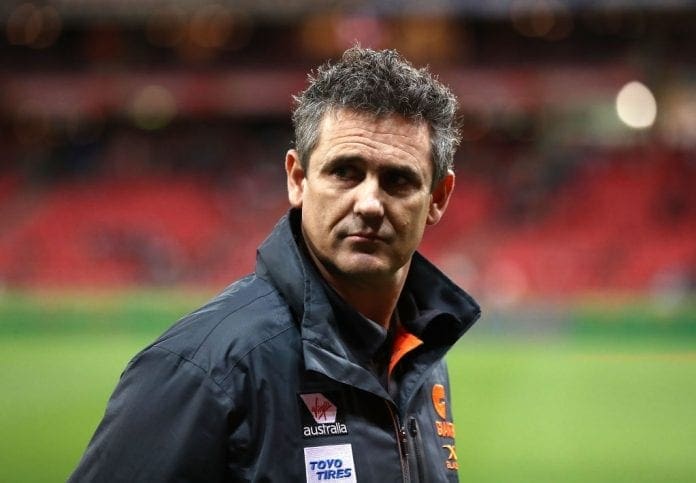 Leon Cameron could have a new role in the AFL world following his departure from GWS earlier in the year, stepping down from the senior coaching role mid-season.
Sydney have inquired about obtaining Cameron's services to oversee the Swans Academy, per the Herald Sun, keen to bring his experience across town.
The 50-year-old spent nine years in the top job at the Giants, coaching the club to their first, and only, grand final in 2017.
After stepping down in May, Mark McVeigh stepped into the interim coach role for the remainder of the season, with Adam Kingsley appointed head coach last month.
While the Swans are set to make a play for the experienced coach, he has also been linked to the vacant Essendon position, with the Bombers seeking an experienced coach to replace the sacked Ben Rutten.
The Bombers however, are reportedly yet to make any formal contact with the list of potential candidates, while Cameron has expressed his desire in the past to remain in the Harbour City.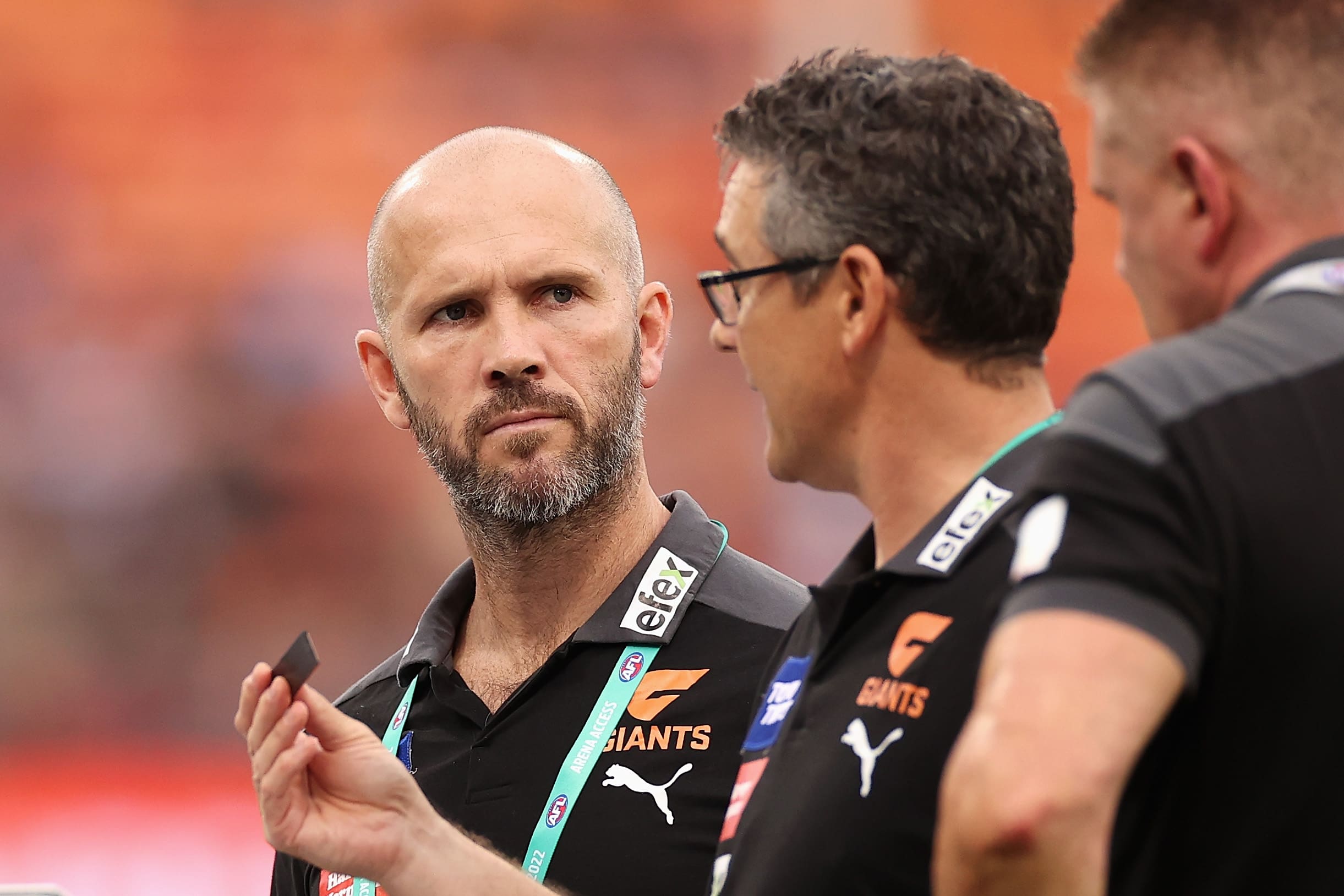 Speaking on SEN earlier in the week, Cameron said he was yet to decide if the Bombers would be the right fit for him, conceding that the application was a thorough, and taxing, process.
"That's the really interesting question for myself (would he apply)," Cameron said.
"I think before any applicant like myself, whether it's (Melbourne assistant) Adem Yze or Ross Lyon or whoever it might be, the big question is: 'Are you willing to go through that process?'
"The process is full on. It's a month to six weeks, sometimes eight weeks, of full-on presentations, psychological testing. There's probably three or four presentations you need to deliver, then you've got to meet the board if you keep on going or you're down to the last two.
"It's a thorough process.
"I haven't really given (applying) much thought yet. I haven't had that phone call (from Essendon) – clearly they've just named their coaching panel yesterday."
Former Swans Academy chief, Chris Smith, left the role earlier in 2022, as did the head coach, Jared Crouch.
The two parties are reportedly expected to meet in the coming weeks.