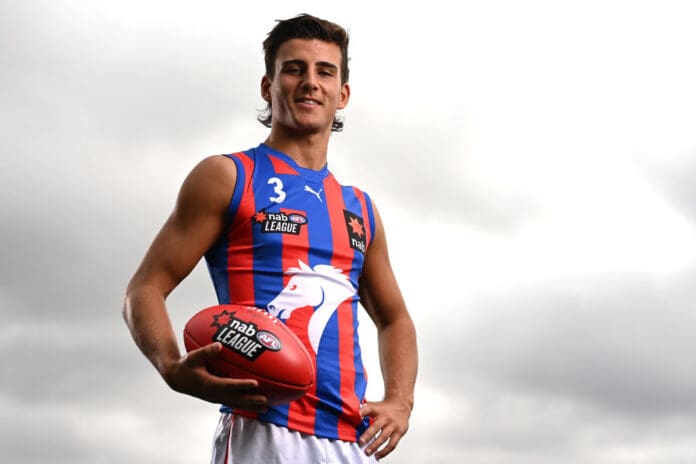 Collingwood father-son prospect Nick Daicos has admitted that he considered an offer put forward by the Gold Coast Suns to avoid the pressure and expectations that could come with playing for the Magpies.
Nick is the son of Collingwood legend Peter Daicos and the brother of current Collingwood player, Josh Daicos, and has been labelled as the potential top draft pick after an impressive campaign for the Oakleigh Chargers in 2021.
SEN's Chief Sports Reporter Sam Edmund has revealed that the Suns made a strong pitch to Daicos, however, the son-of-a-gun has since nominated Collingwood as his club of choice.
"He was tempted by a presentation from the Gold Coast before nominating Collingwood," Edmund told SEN's Whateley.
"He was wary of the expectation and pressure of following in his father's footsteps at a big club and for a time the teenager contemplated whether just to back himself in and go to the draft, and that consideration was fuelled in part by a mid-season meeting with Gold coast, in which Daicos was impressed with the fledging club."
RELATED: Every non-finalist's blueprint for success in 2022: Collingwood
Still, there were questions on how the Suns would acquire Daicos, since they do not have the top pick in this year's draft.
"It was unclear how the Suns would have got him in the door at the draft given their first pick doesn't come until after North Melbourne and GWS," Edmund said.
Should North Melbourne decide to bid on him with their pick, Daicos could become Collingwood's first number one draft pick since Josh Fraser in 1999.