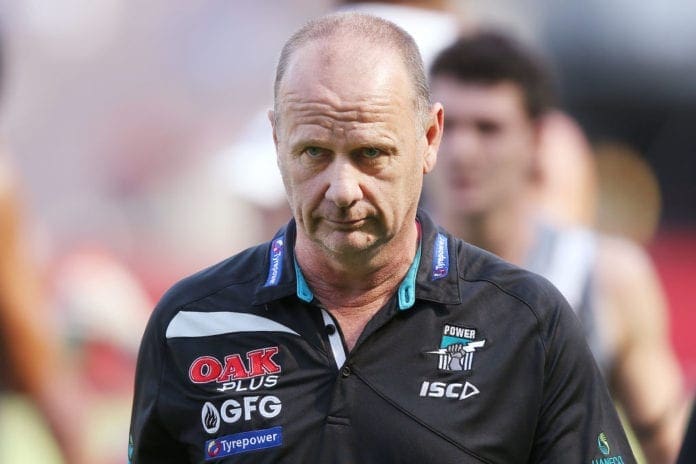 We're only four rounds in, but we can't help but feel some heat for these blokes. Zero Hanger discusses which three coaches are sweating early on.
3. Don Pyke
When Don Pyke led the Crows' to a minor premiership and Grand Final appearance in 2017, the last thing we expected was the Crows to finish 12th in 2018 and begin a hopeful 2019 season 1-3.
Losing to the previously winless Kangaroos in embarrassing fashion on Saturday night hasn't helped Pyke's belief in his coaching ability either. The Adelaide faithful are bewildered as to how their beloved team could drop so dramatically in such a short amount of time.
The Crows' only win came in round two where they were able to triumph over the Swans at the SCG, although at the time it seemed as though Pyke had his men on track, the Swans have done everything but impress at the SCG so far being unable to win a game at their home park. Will Pyke be able to deliver what we have all expected him to this season? Or will it be back-to-back mediocre seasons, leaving the 50-year-old's coaching career in limbo?