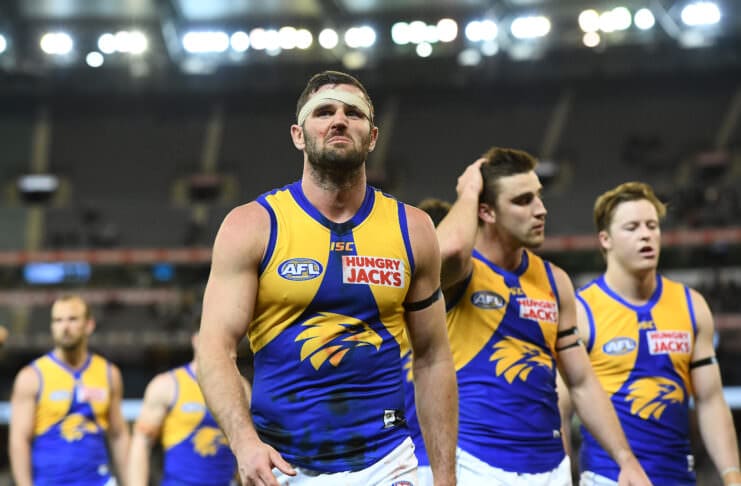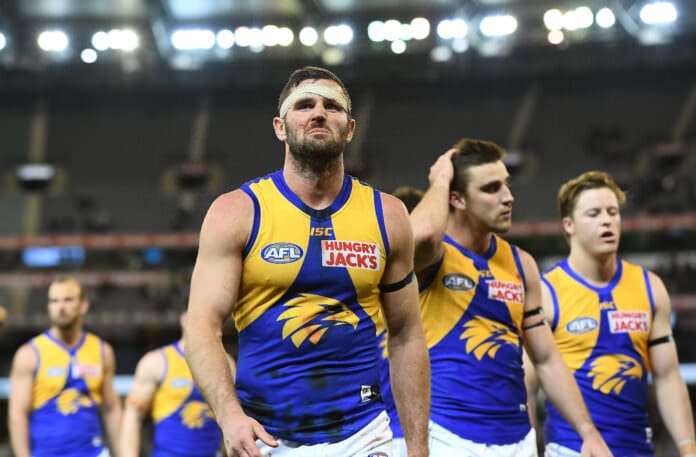 Former West Coast player and assistant coach Peter Sumich has criticised his former club for retaining its veteran players after a horror season.
The Eagles were expected to push for a finals spot but a spike in COVID-19 cases, injuries and poor performances saw them only manage two wins to finish second last.
While some older players hung up the boots, including midfielder Jack Redden and club great Josh Kennedy, several remain on the list, too many for Sumich's liking.
"They're calling it a rebuild but in my opinion, they're not doing it the right way," Sumich told The West Australian.
"I think they've got to bite the bullet with a few players if they're calling it a proper rebuild.
"If you're going to rebuild, you've got to make moves on players that have come to the end of their tether.
"It's always a tough decision, by the club and by the player. That's why I don't think they're in a rebuild."
The two-time premiership star has given the club a minimum of 10 wins to deem next season passable given the demographic of its list.
The number of established and premiership players on the team warrants success says the seven-time Eagles leading goalkicker, unless Adam Simpson decides to "play the kids and really go for the jugular in the sense of rebuilding."
Sumich didn't name any players but hinted some were at the club during his tenure.
Several players are over the age of 30, including Shannon Hurn (35), Nic Naitanui (32), Luke Shuey (32) as well as Jeremy McGovern, Jamie Cripps, Jack Darling and Andrew Gaff (all 30).
"I could be controversial but there's a lot of them I know and I've coached at West Coast when they first came to the club, so it is tough for me to make that call," he said.
"But I think everyone knows who they are."
West Coast are favoured to finish in the bottom third of the ladder again next year, a season which will be Adam Simpson's 10th in charge of the Perth club.