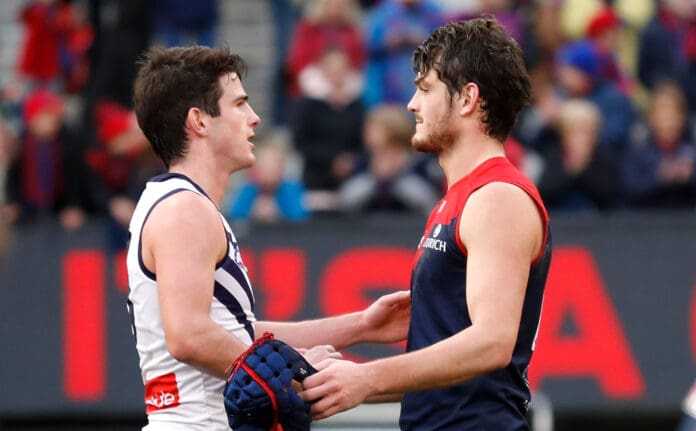 Fremantle midfielder Andrew Brayshaw has discussed a hopeful reunion with his older brother Angus is in the near future, as the premiership Demon enters free agency at the end of the 2022 season.
Speaking to ABC Grandstand, Andrew explained how he'd love the opportunity to play alongside Angus, who remains off-contract this season.
With the Dockers starting to pick up some incredible form, as well as boasting some young talent that look likely to develop into some of the game's future stars, a reunion for the Brayshaw brothers might be what helps take Freo to the next level.
Despite Angus' contract situations, Andrew is still not convinced he can get the job done and lead his brother away from the Dees, at least for now.
"Every year I try to get in his ear, but at the end of the day, he does what he wants" Andrew said.
"I can't really get too much of an insight, he actually keeps his cards relatively close to his chest"
Andrew went on to explain how his older brother still has a massive passion for Melbourne, who is another team in incredibly hot form, and it might take some convincing to eventually lure him over.
"The last message he sent to me was 'I'll see you in round 11'," Angus said.
"He still has that passion for his club which I totally respect and it's going to be an interesting decision at the end of the year."
Fremantle are in red hot form after coming off a narrow three-point victory over Geelong at the Cattery, which has Brayshaw - as well as the rest of the Freo squad - super excited for the rest of the campaign.
Despite being such a young team, the Dockers are starting to look like they enjoy their footy again, which is another concept that Brayshaw credits for the team's recent success.
"The wins are starting to build up, we don't want to put a ceiling on it. We just want to go as far as we can this year."
"At the moment, we're just enjoying our footy, trying to make the Fremantle family proud and we encourage fans to come out and watch us because we think we're playing an exciting brand.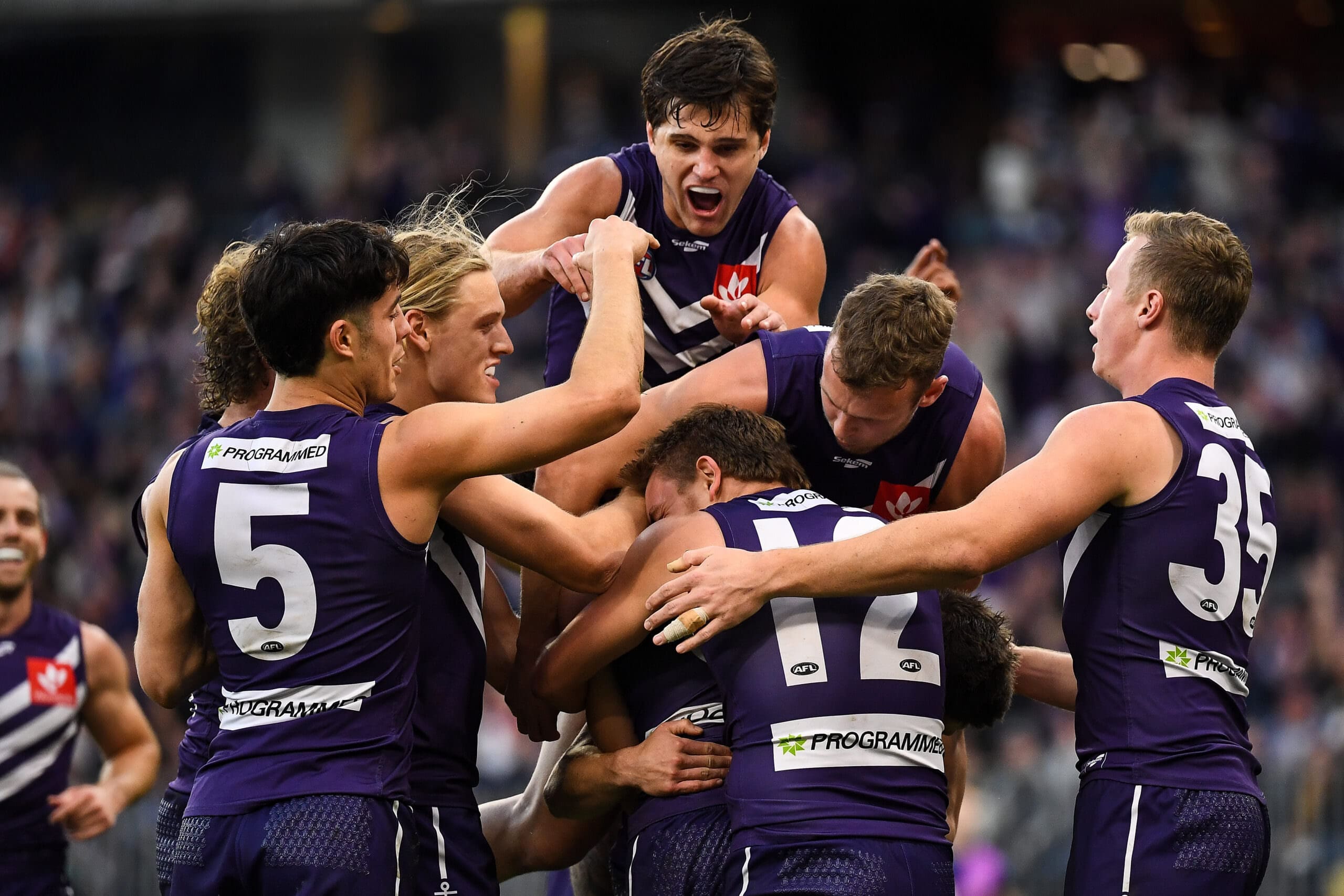 "You can see how much joy everyone has on their face."
The Dockers will look to extend their record to seven wins from eight matches when they host North Melbourne at Optus Stadium on Friday night.