Carlton's season is all-but done and dusted and for the 8th straight season they will not feature in finals football.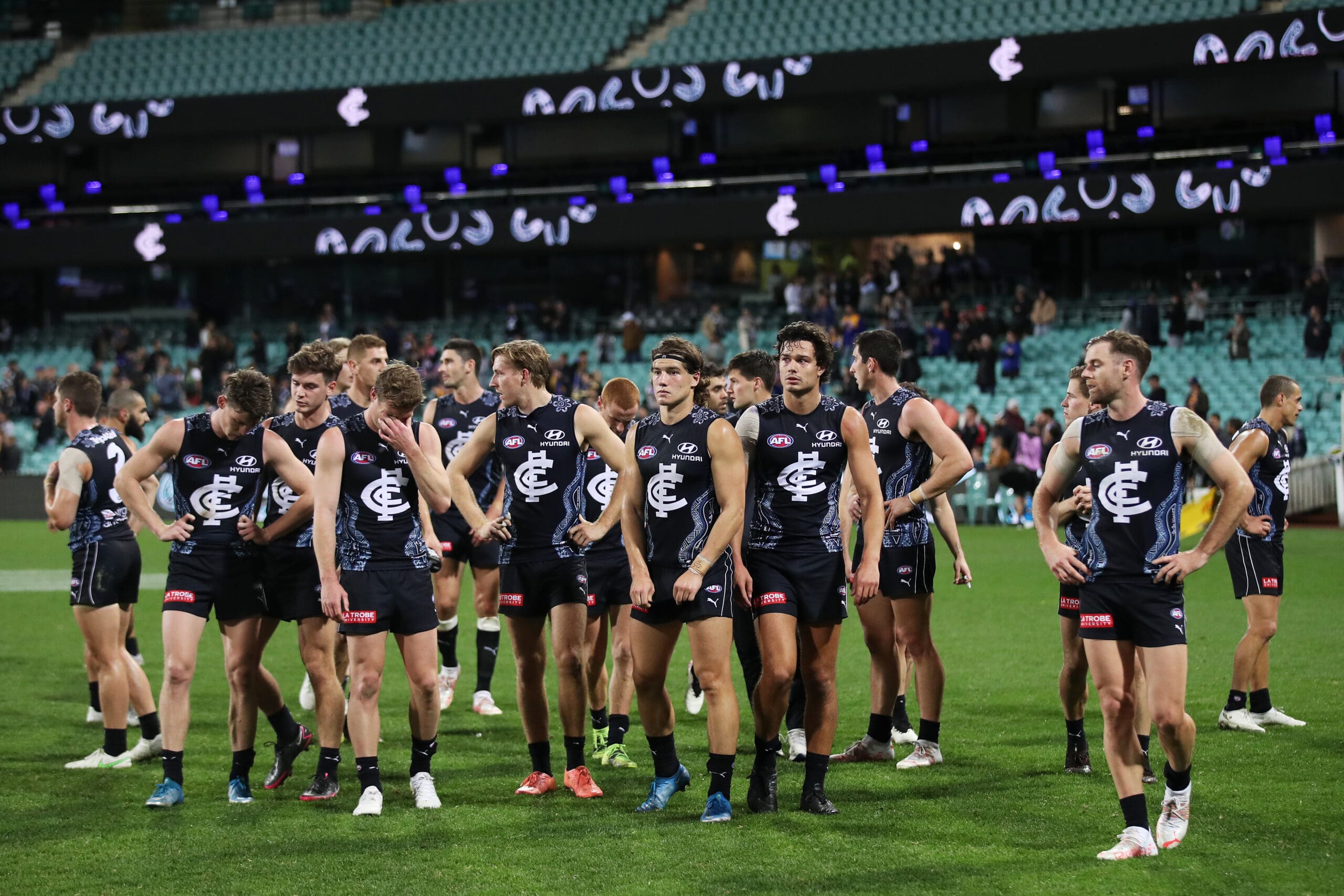 The Blues have blown their finals chances with losses to North Melbourne and Gold Coast over the last three weeks. And now the focus is firmly on David Teague with questions arising over whether he is the man to take the club forward.
Carlton fans are growing increasingly more impatient and a lot of the frustration has been building with the Blues inability to turn a stack of high draft picks into stars over recent years.
While they have nailed their last two number one draft picks with Jacob Weitering and Sam Walsh, the Blues have had a host of drafted players that haven't hit the levels expected of them just yet.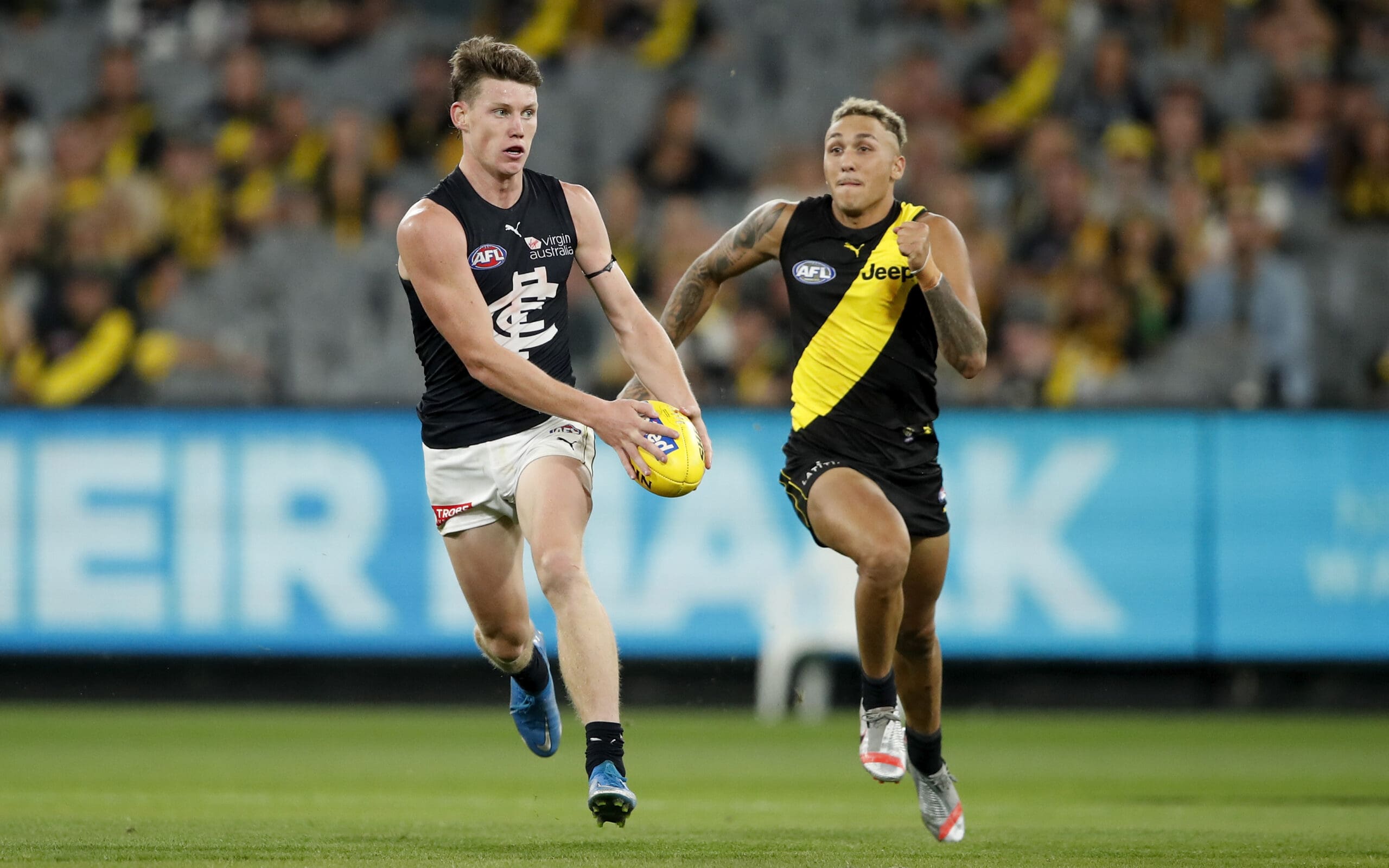 Harry McKay and to a lesser extent - due to injury- Charlie Curnow have developed very well. But the midfield is where Carlton's issues lie.
The likes of Sam Petrevski-Seton, Zac Fisher, David Cuningham, Paddy Dow, Lochie O'Brien and Liam Stocker have all been played in positions outside of what they were drafted, to varying success.
Petrevski-Seton loomed as a breakout midfield star in 2019 after a game against the Bulldogs where he landed two Brownlow votes against the Bulldogs. He was then moved to half-back and he now looks a shell of the player Carlton drafted.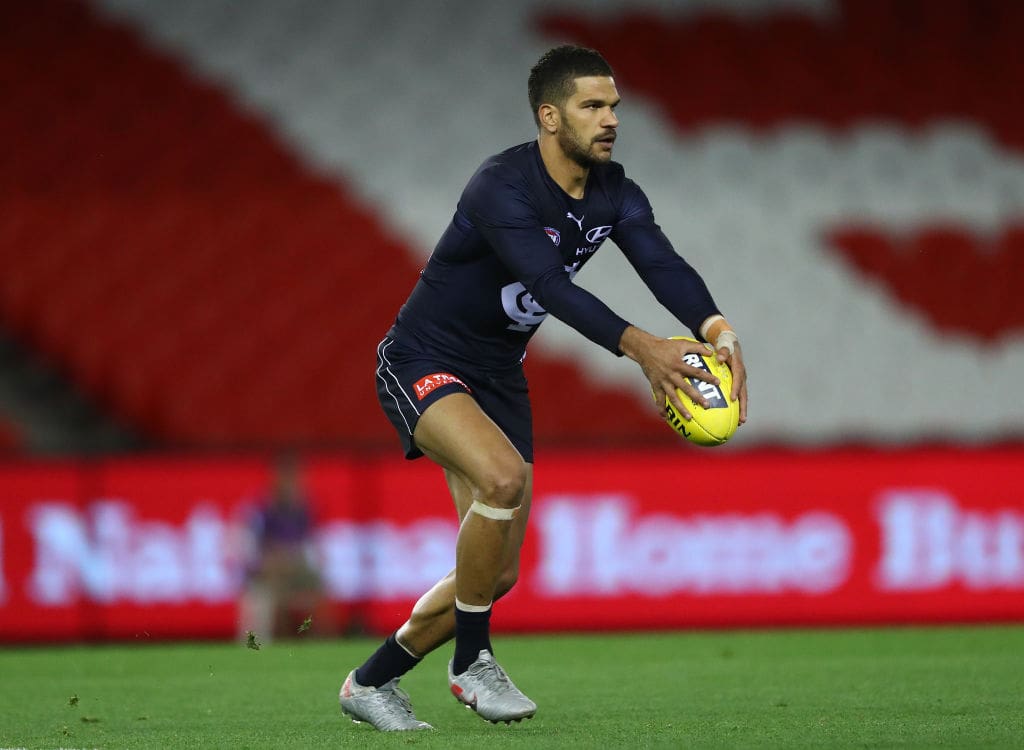 The "Halls-Creek cowboy" looks likely to leave the Blues at the end of the season despite looking like he has all the tools to succeed at the level.
His confidence has looked shot since going into defence and there appears to be no plan for him to return to midfield with Petrevski-Seton now spending time up forward when selected in the senior side.
Fisher was another who looked like a good developing midfielder before Teague asked him to play as a small forward. After spending two years honing his craft as a forward, Carlton have now asked Fisher to split his time forward and midfield and he looks lost.
The crafty Western Australian hasn't had a substantial impact on a game this year.
Cuningham finally got a chance in midfield earlier this season after being played as a forward and looked good before injuring his knee. He had 25 disposals and kicked 2 goals against Essendon in Round 7 in a classy display.
Paddy Dow a similar tale, Dow has become a breakout player but his career was at a crossroads after a failed stint at half forward. He has put together career-best football in the past month and-a-bit and it begs the question as to why he was left stranded at half-forward for so long.
A 21-year-old former pick 3 shouldn't be at a crossroads. But Carlton's development of Dow and O'Brien had them battling for their careers this year. O'Brien is still doing so.
The Mildura product played in Round 1 and then wasn't seen until Round 21 where he was brilliant.
Stocker has been impressive in a back pocket but he is another player who was drafted as a midfielder.
The Blues traded a future first round draft pick for Stocker on draft night, when they did that, it's hard to think they did so with an eye to playing him on Liam Ryan and Charlie Cameron.
Josh Honey has been a revelation in the past fortnight. He was brilliant against St Kilda and was a shining light in a dark day against the Gold Coast.
But the question has been asked, where has he been? Why has it taken 5 months for the Blues to reward Honey's strong VFL form?
Carlton butchered drafts in 2013 and 2014- Patrick Cripps aside- and that left a whole in their list that they have had to fill with players from other clubs.
While the players they have drafted in this rebuild aren't the waste that those drafts were, Carlton run the risk of wasting the talent they have at their disposal.
Fisher looked ready to make a serious impact as a small forward in pre-season. And yes, injuries have curtailed his last two seasons, but his best role for the Carlton team looks unknown.
For a long time there has been a theory that Carlton has a young list full of promise. But at some point that list has to deliver and they have to be given the best chance to deliver.
The gap in the Carlton list meant that when the likes of Dow, O'Brien and Fisher and Petrevski-Seton came in they needed the older and experienced players around them to keep playing to help guide them.
But the transition from those older heads to the stars of tomorrow has taken far too long. Fremantle brought in Adam Cerra and Andrew Brayshaw in the same draft as Dow and O'Brien.
Brayshaw and Cerra have played alongside David Mundy and Nat Fyfe and learned their craft over the years. While Dow and O'Brien where moved to other positions on the ground in their cognitive days.
So while Dow has now chalked up 57 games, only the minority of those would have been as a genuine midfielder. So his development as a midfielder has actually started much later than those in his draft.
Teague or no Teague next year, Carlton need to focus on the development and improvement of the players they have rather than trying to trade in talent and neglecting those kids.
You can recruit the likes of Adam Saad, Zac Williams and possibly Cerra but at some point you have to be able to develop talent of your own. Carlton can't rely on bringing in ready made players to challenge.