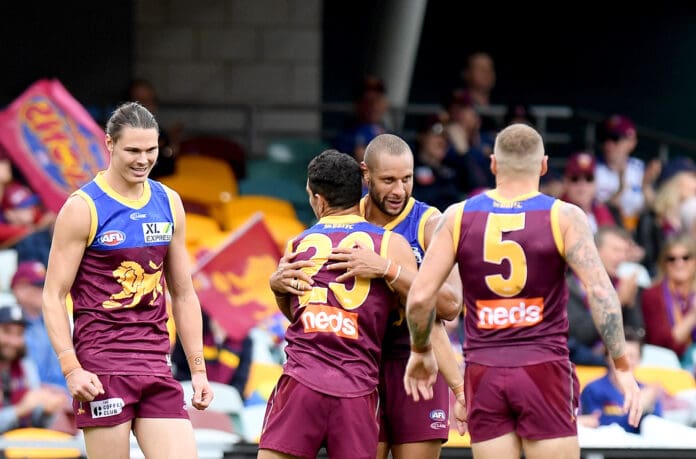 Brisbane are reportedly set to cull unvaccinated onballer Cam Ellis-Yolmen after the rookie-listed Lion failed to meet the AFL's vaccine deadline last Friday.
The Lions revealed late last week that Ellis-Yolmen had been moved to the club's inactive list as he remained unwilling to follow the league's mandate.
The decision means the 28-year-old is unable to train or play with his teammates, a position similar to Eagles forward Jack Darling, who requires his first dose prior to February 18 in order to make a return to West Coast's facilities.
Darling and the Eagles are understood to be continuing discussions around the spearhead potentially receiving the jab, however Ellis-Yolmen's future at Brisbane is reportedly coming to an end.
According to The Age's Jake Niall, the Lions are set to part ways with the 48-gamer and fill his position as early as this pre-season, ending the Taree-born midfielder's 10 years in the AFL.
Should the two parties go their separate ways, Ellis-Yolmen will join former Blues defender Liam Jones in departing the AFL after deciding not to follow the league's vaccine mandate.
"Under the league's Covid-19 policy, all AFL and AFLW players and football department staff are required to be vaccinated," a Brisbane statement read on Friday.
"The Lions fall under stage three of the league's vaccination roll out which stipulates doses one and two must be completed respectively by January 21 and February 18, in advance of practice matches.
"Ellis-Yolmen, made an unsuccessful submission to the AFL for an exemption and is now ineligible to train or play.
"The Lions respect Cameron's right to personal choice but are also committed to the protocols put in place by the AFL to safeguard the competition and protect the health and wellbeing of its players.
"The move opens up a position on the rookie list and the Lions will now investigate the opportunity to acquire a replacement player.
"Neither the Lions nor Cameron will make any further comment."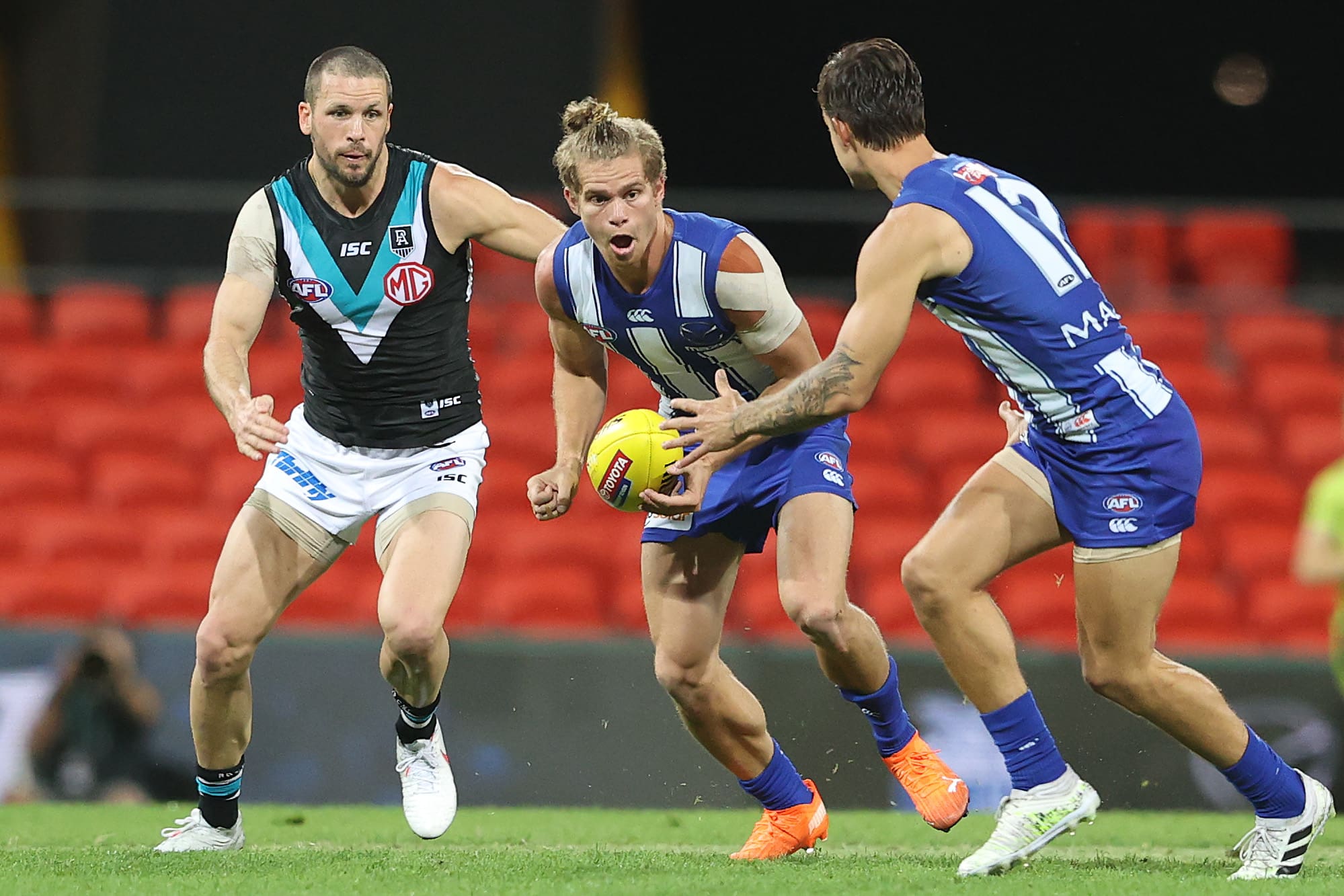 North Melbourne's Jed Anderson is yet to return to Arden Street this pre-season after the club revealed he has been hesitant to receive his second jab following a bad reaction to his first COVID vaccine.
However, the newly approved Novavax could open a pathway for Anderson, who will have to wait until February 21 before being able to receive the Australian Technical Advisory Group on Immunisation (ATAGI) approved vaccine.