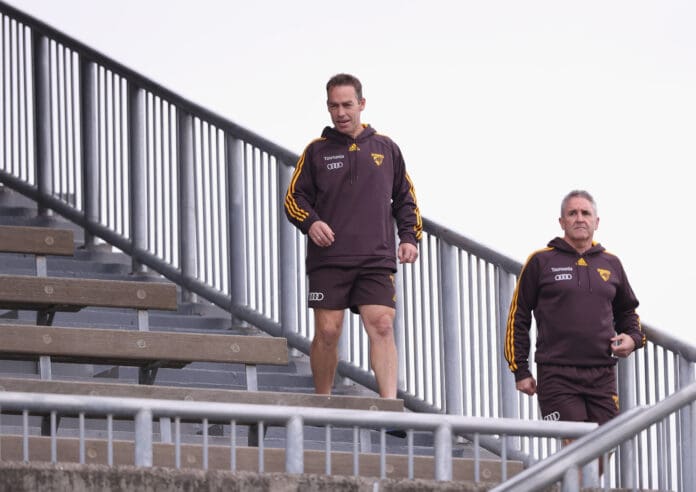 Alastair Clarkson and Chris Fagan are expected not to coach North Melbourne and Brisbane into the first round of 2023, according to veteran AFL reporter Damian Barrett.
This comes after heartbreaking allegations against the Hawthorn Football Club came to the fore a week ago.
Those allegations, revealed a report by Russell Jackson of ABC Sports, involved three anonymous former members of Hawthorn's roster alleging that staff members, including Alastair Clarkson and Chris Fagan, played active roles in displacing them from their families, fraying their relationships, cruelling their mental health and/or hindering pregnancies, including requests for termination.
"I just can't see this being wrapped up in a timeframe that suits anyone and it does impact 2023 already, no doubt," Barrett told AFL Trade Radio.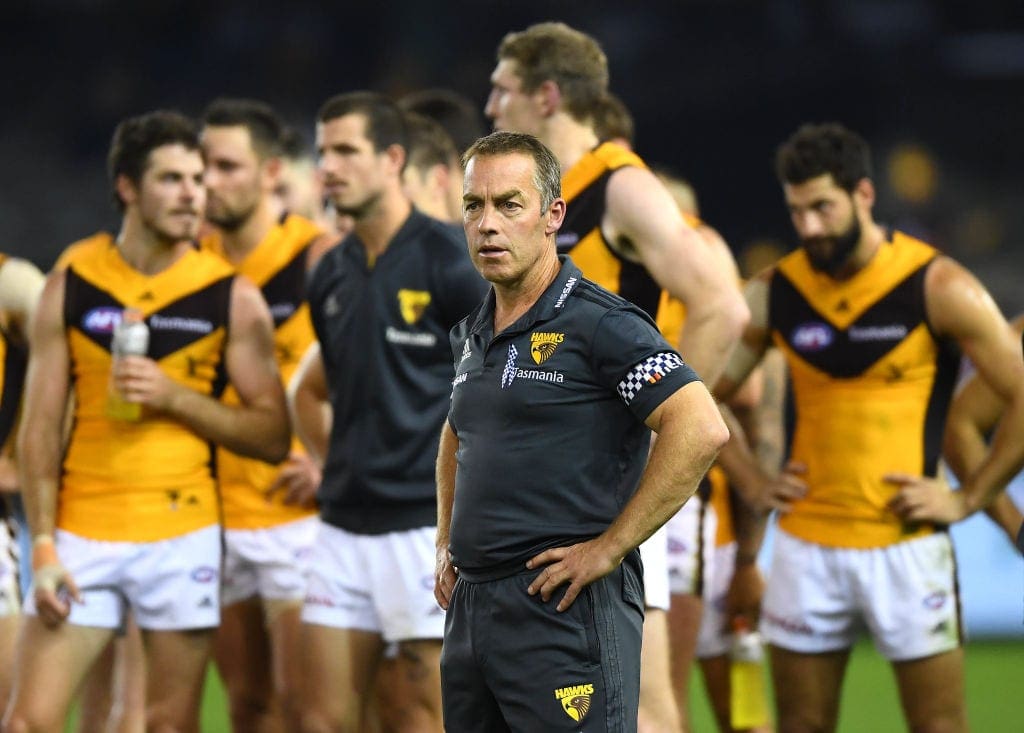 "It's not weeks and months. I was surprised when Gillon (McLachlan) said there was a hope to wrap it up in six to eight weeks.
"You can't wrap it up with the magnitude of allegation made. It's not a stretch to say these are the most serious allegations ever made about any person in the AFL system."
The allegations have been categorically denied in statements released by both coaches.
It appears unlikely that the investigation into their conduct will be concluded prior to the 2023 season, placing Fagan and Clarkson's senior coaching roles at Brisbane and North Melbourne respectively in jeopardy.
"They [Clarkson and Fagan] need and deserve the right to full legal and natural justice," Barrett said.
"None of that is ever done in a quick timeframe.
"What that means for season resumption, those coaches will not be there for that, that's already a given.
"At this early stage anyway, I don't see them being there Round one next year."