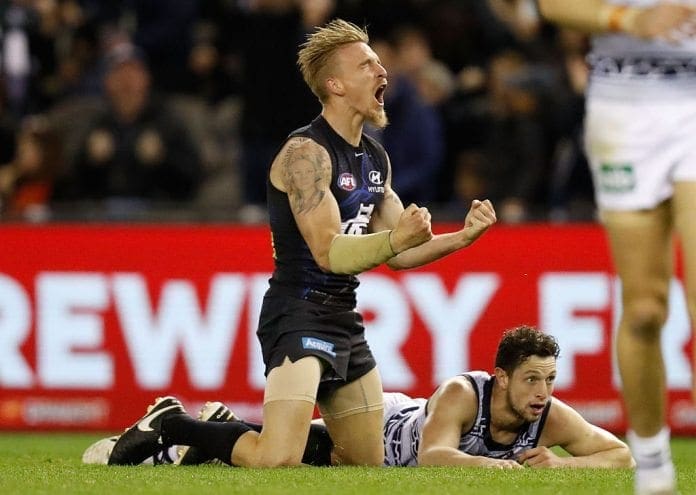 Carlton veteran Dennis Armfield has signed a one-year contract with the Blues.
Armfield, 29, will also become a part time specialist skills coach for Carlton's women's team.
"Carlton means so much to me, I've been here for nearly ten years and there is a really good feeling at the Club. We're a developing side, and I am passionate about teaching our younger players and hopefully having a positive influence on them," Armfield said. 
"The body is feeling good and I still feel I have a fair bit to offer in terms of my playing career, so I am thankful the Club has given me this opportunity to go around again.
"To also explore my passion for coaching through a part-time role with our women's team is a terrific opportunity – I think these talented female footballers have so much to offer and I can't wait to play a small role in this exciting new competition."
Armfield, who has become somewhat of a cult hero at the club, has played 140 games in nine seasons at Princess Park.