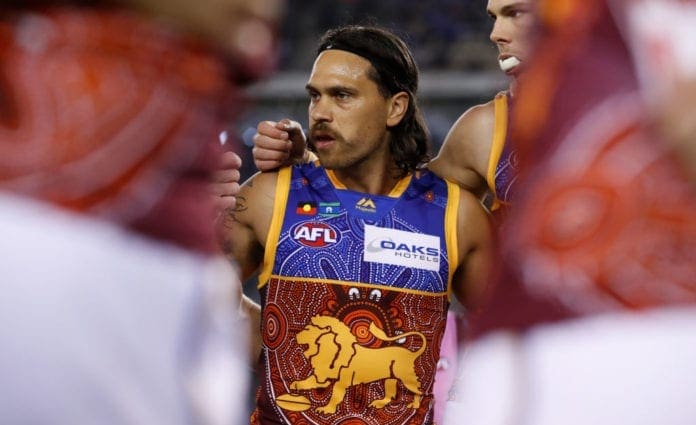 Former Geelong and Brisbane player Allen Christensen has opened up about his gambling addiction and how it affected his day-to-day life.
Christensen was drafted to the Cats in 2010 and won a premiership in his first season before he requested a trade to Brisbane at the end of 2014.
Speaking on the Real Talk With Beno podcast, Christensen explained that gambling had been a part of his life for a very long time.
"(It came about) at an early age, around my Dad and that side of my family. I've spoken to them about it, it's not their fault. They're able to control their gambling and I just wasn't," said Christensen.
"I was around it for a long time and I remember going to the races with my family and trying to get $5 off Dad to put  $2.50 each-way on a horse."
Christensen detailed how he and school mates would follow the punt despite not being old enough to place their own bets and how they would attempt to have older students place their wagers for them.
"When I went to high school me and my mates in year 10 at 15 or 16 (years old) were getting the form guide out and picking a horse from every race and coming back the next day and checking the results and seeing how many we got right," Christensen said on the podcast.
"Then in year 11 trying to get the year 12's who were 18 to take our money down to the TAB when they had spare periods.
"Me and my mates all probably went through the same thing, it was just that when were 18, 19, 20 I was earning four times as much as they were and had a lot more spare time.
"It doesn't really phase me now, some of the best memories we created were having a bet or at the pub. We just lost sight of why we were hanging out together, we were hanging out not because we are mates but because we were on the punt."
Speaking incredibly candidly, Christensen delved into some of his biggest wins and losses over the years his addiction had taken hold.
Christensen says he had some massive days but they were always followed by much worse times.
"I remember going to a TAB in Geelong one day and I walked in with $20 and walked out with close to $10k in cash. I was just winning every race, it was just bananas," said Christensen.
"I really struggle around the Warnambool jumps carnival, a lot of gambling addicts they like the spring carnival but to me that sh** was just like dessert time. It wasn't when I was doing that hard yards.
"I went there with a few mates one day, walked in with a couple of hundred and I had to give a wad of fifties to a mate because I couldn't carry it anymore. My pants were starting to split. I walked away from that day with close to $15k.
"But then I've had some absolute stinking days. Winning over three to four days close to $5-6 grand each day and then on one day blowing $20-$25k."
Christensen said that while punting occupied most of his time it didn't really impact his football too much.
He said that he was often able to separate the two and used football as an escape from the grips of his addiction.
"Punting became my life, it was everything. Whereas footy I just loved being out there. It was a different feeling because gambling was all I did and footy was my outlet,: said the former Geelong midfielder.
"I could lose $6-7k in a day and then rock up to the MCG and play Collingwood in front of 80,000 people and not even think about it."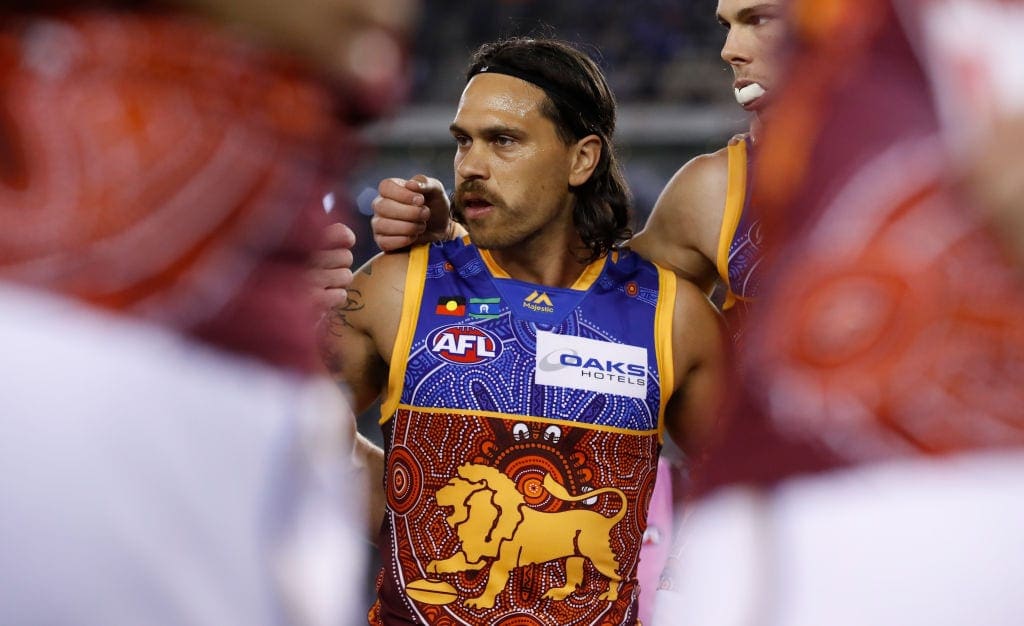 Christensen now has a podcast of his own with his brothers where they try to help break the stigma around addiction and try to have gambling advertising more moderated.
He said that he understands gambling is a thing and that he is ok with that but believes the way it's advertised and when it's advertised is not helping anyone let alone addicts.
"I think there's way too much of it. They should be only allowed to talk about their product, I'm talking about Sportsbet using the Elite Average Games sort of stuff or Ladbrokes using Mark Wahlberg," said Christensen.
"If you're a gambling product you should only be able to talk about gambling, no gimmicks or using humour.
"They shouldn't be allowed to have any prime time advertising at all. There's 600,000 people watching Masterchef and they're getting slammed with gambling adds. I think they should have a time slot between 12am and 5am.
— Addicted to the Game 🖤💛❤️ (@ATTG_podcast) June 9, 2021
"People are going to gamble, but it's the normalising of it we have an issue with. It's normal to have a punt but that sort of stuff we are trying to stop."
When Christensen was playing at the Lions the club took on Neds betting agency as a major sponsor.
He said that he spoke to the club when the deal was struck and he was ok with the deal because he knew the club needed it at the time.
"The AFL has got to make money, I understand that. I understood that when Brisbane were sponsored by Neds. I said to the club "you know I'm a gambling addict" and it was as simple as that," Christensen admitted.
"I understood we were an ordinary team and we just had a major sponsor go broke and the club is chasing whatever money they can get.
"They spoke to me about it and i told them I understand it's a business and there might come a time where on the walls there's all the Neds logos and there's going to be times I'm not going down there and if that's the team warm-up so be it.
"But they were ok with that, they understood my situation."
If you or anyone you know is struggling with gambling please contact Gamblers Help on 1800 858 858 or head to gamblershelp.com.au.