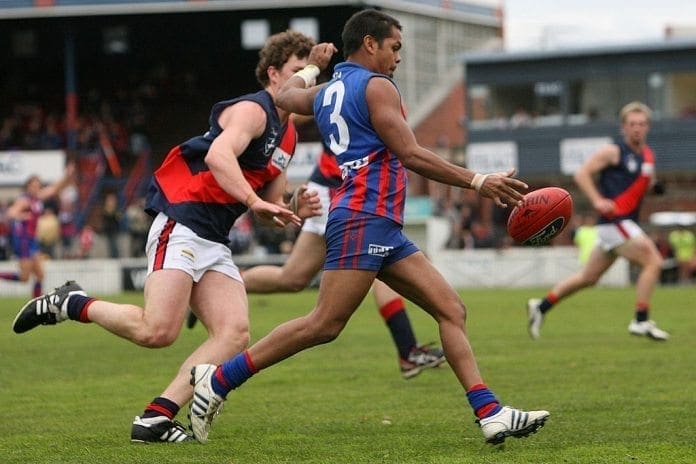 AFL are going ahead with a second trial of the seven-a-side game AFL X, with a match between Coburb and Port Melbourne to take place on Friday, according to SEN.
The AFL last trialled the format with North Melbourne players in late January.
AFL X is played on a rectangular field, with seven players (three interchanges), it features 10 points for goals scored outside a 40-metre arc. It also has a last touch rule, a tip-off after goals and unlimited interchanges.
It is being developed as the AFL's answer to Big Bash cricket and could feature marquee players, possibly recently retired AFL players.
"It's a great fun, fast form of the game that we think might have some legs in varying forms, for past and present players, maybe an exhibition game, maybe in the week off here to have an exhibition game. Something different might be good," AFL game development chief Simon Lethlean said last month.
"It's on rectangular fields, one umpire, less players required which has often a boundary for international participants to have ovals with 18 players and umpires. It's a good variation which might be good for national markets."