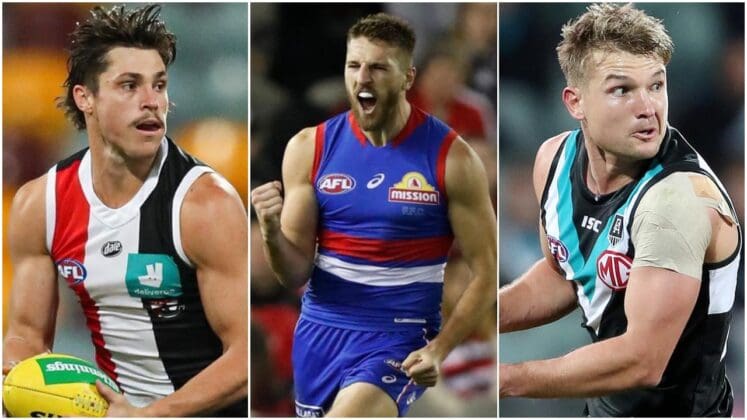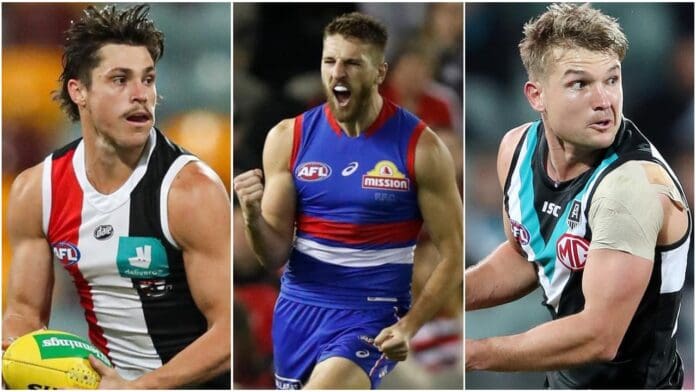 With only two rounds left in the regular season, the race for the Brownlow is becoming as intriguing as any, with some having put their hands up as the front runners for the medal, whilst there are several dark horses in the mix that could shake things up.
Each week of the 2021 season, four members of the Zero Hanger team have cast their 5, 4, 3, 2, 1 votes for the best players on the ground, with players able to obtain a maximum of 20 votes (4 x 5-votes) in every game of the season.
From there, the votes are collated to decide the Zero Hanger MVP, with the leaderboard updated following the conclusion of each round.
Check out below to see the top 10 prospects for the highest individual honour in the game based around the Zero Hanger MVP.
(Projected Brownlow votes sourced from AFL.com.au)
10. Darcy Parish - [172 votes]
Projected Brownlow votes: 24
The talented Dons midfielder has taken his game to new heights in 2021, becoming both a ball-magnet and a game changer for the Bombers.
With a current average of 30.6 disposals a game, it would be hard to leave Parish out of the All-Australian side if it were selected today.
DARCY PARISH
Midfield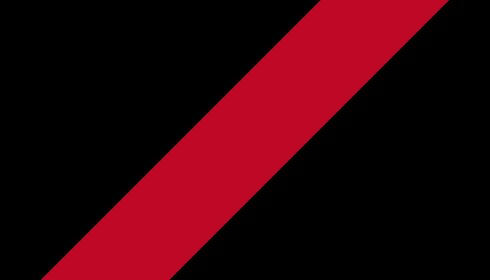 Essendon

2021 SEASON AVG

30.5
Disposals

3.9
Tackles

7.5
Clearances
With a projected 24 votes to his name, the baby-faced Bomber should be in the mix at the pointy end of the Brownlow count.
His last two games are against the lowly ranked Gold Coast and then against Collingwood, where he polled 20 MVP votes after amassing 42 disposals in a best-on-ground display on ANZAC Day, so expect him to poll some more votes before the season is finished.
9. Callum Mills - [177 votes]
Projected Brownlow votes: 18 votes
The skilled Swans defender has turned himself into a high quality midfielder in 2021, averaging a career-high 28.1 disposals, and using them to good effect.
Mills is also hard inside the contest, averaging 5.4 tackles a game.
CALLUM MILLS
Defender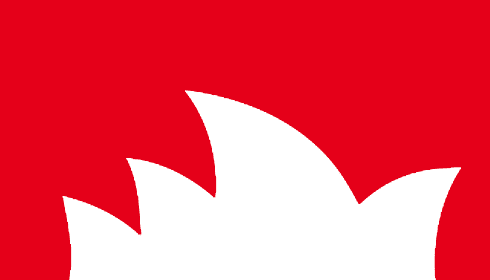 Sydney

2021 SEASON AVG

27.5
Disposals

5.3
Tackles

4.8
Clearances
Even with an impressive 18 projected votes it will be hard to see Mills taking out the award due to several others with higher projected votes, even if he does have best on ground performances in his last two games against North melbourne and Gold Coast.
8. Christian Petracca - [182 votes]
Projected Brownlow votes: 25
After a stellar season in 2020, Christian Petracca proved that he is without doubt one of the most impactful players in the competition.
When he plays well it's easy to see his influence, which can be expressed by his brute force in the midfield or his ability to kick goals inside 50.
CHRISTIAN PETRACCA
Midfield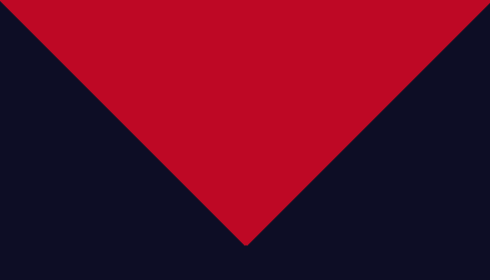 Melbourne

2021 SEASON AVG

29.2
Disposals

4.1
Tackles

6.4
Clearances
This influence on games could easily see Petracca take home 'Charlie', as the umpires love a midfielder who can also kick goals.
The 'Trac' has hit form in the latter half of the season, with half of his projected votes coming in the last six weeks.
With games against Adelaide and Geelong to come, where he amassed 20 MVP votes against Geelong in Round 4, Petracca is a top three favourite to take home the Brownlow.
7. Jack Steele - [190 votes]
Projected Brownlow votes: 25
The St Kilda skipper has been a shining light for the Saints, who have had an inconsistent season so far.
The former Giant currently averages 28.7 disposals and 8.7 tackles per game, and has been on a tear in the second half of the season, with 21 of his projected 25 Brownlow votes coming in the past 10 weeks.
JACK STEELE
Midfield

St Kilda

2021 SEASON AVG

29
Disposals

8.4
Tackles

6.3
Clearances
With games against Geelong and Fremantle, Steele's form has proven that he has what it takes to claim the coveted medal on Brownlow night.
6. Jack Macrae - [194 votes]
Projected Brownlow votes: 14
Jack Macrae could well be the definition of ultra consistent.
Through 20 games, Macrae has dropped under 30 disposals only once this season, with his current average sitting at an insane 34.2 disposals per game - a number which is on track for the second most ever in an AFL/VFL season.
JACK MACRAE
Midfield

Bulldogs

2021 SEASON AVG

33.9
Disposals

4.9
Tackles

6.8
Clearances
The ball-magnet is only projected a low 14 Brownlow votes, but this could be down to the fact that superstar teammate Marcus Bontempelli, among others, will take votes off of him.
Looks to be out of contention despite winning so much of the ball, but stranger things have happened at the Brownlow.
5. Marcus Bontempelli - [195 votes] 
Projected Brownlow votes: 32
It can be argued that 'The Bont' is the best player in the game, and it would be a tough point to disprove given his influence on games. The deadly Dog's skills are sublime, and he always seems to rise in the big occasions.
Currently averaging 27.7 disposals, five tackles and 1.3 goals per game, Bontempelli appears able to do it all.
MARCUS BONTEMPELLI
Midfield

Bulldogs

2021 SEASON AVG

26.7
Disposals

4.9
Tackles

5.5
Clearances
This is why he is the favourite to take out the Brownlow, as he continues to stuff the stat sheet while his side sit second on the ladder.
Only ranked fifth at the moment on the Zero Hanger MVP due to Jack Macrae and other talented players at the Dogs taking votes off of one-another, but with a strong final two games against Hawthorn and Port Adelaide, highlighted by a 20 MVP-vote performance against the Power earlier in the season, the 'Charlie' and the Zero Hanger MVP could be the Bont's for the taking.
4. Touk Miller - [206 votes]
Projected Brownlow votes: 23
Miller has taken his ball-winning skills to a whole new level in 2021, averaging an impressive 31.7 disposals per game, which is up from 22.4 disposals per game in the full length contests of 2019.
TOUK MILLER
Midfield

Gold Coast

2021 SEASON AVG

31.8
Disposals

7.1
Tackles

5.7
Clearances
Unfortunately, the Suns star is ineligible after for striking Saints defender Nick Coffield in Round 8, but should still be up the pointy end of the Brownlow count given he is one of the most in-form players in the competition right now.
3. Clayton Oliver - [212 votes]
Projected Brownlow votes: 31
The star Demons midfielder has been one of the best players in the competition this season right from the get-go, and deservedly is one of the Brownlow favourites.
The Bont would be a touch in front of him, but Oliver is hot on his heels.
CLAYTON OLIVER
Midfield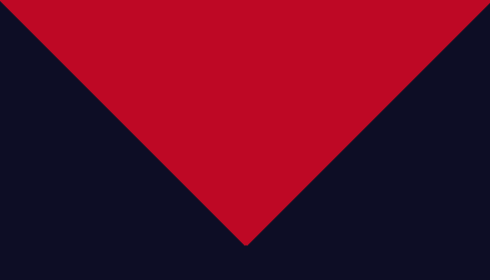 Melbourne

2021 SEASON AVG

31.6
Disposals

5.4
Tackles

7.5
Clearances
Currently averaging 31.6 disposals and 5.1 tackles per game, Oliver is enjoying his best season to date, with his ability to win the ball inside, gain territory for his team and also hit the scoreboard.
Adelaide and Geelong await the 24-year old in the final two rounds, where he exploded for his best ever game against the Crows with 38 disposals, three goals and 20 MVP votes.
If he can produce an amazing couple of weeks then he could pip the Bont at the last round come Brownlow night.
2. Sam Walsh - [216 votes]
Projected Brownlow votes: 23
Having played just 59 games in his brief career so far, the former number one pick has not only elevated himself into the AFL's elite status, but has surpassed Patrick Cripps as the best midfielder at Carlton.
With the Camperdown kid currently averaging a career-high 29.9 disposals in just his third season, Walsh is in Brownlow contention following a strong second half to the season.
SAM WALSH
Midfield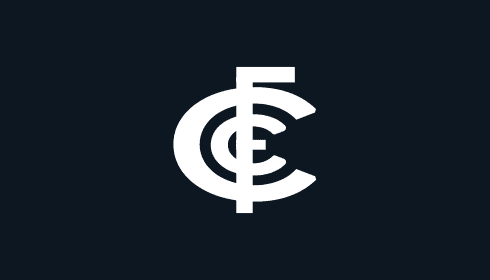 Carlton

2021 SEASON AVG

29.8
Disposals

4.5
Tackles

4.8
Clearances
He'll be in the mix with the likes of Steele, Petracca and Parish, but a strong final two games against Port Adelaide and GWS could boost his chances of bringing Charlie home.
Ollie Wines - [226 votes]
The big bull midfielder from Port is currently the leader of the Zero Hanger MVP, but is surprisingly low on the Brownlow predictor, with only 17 projected votes to his name.
Wines has enjoyed his best season to date, and has stood out as Port's best player in a side with top four aspirations.
Averaging a career-high 32.1 disposals per game to go along with 4.1 tackles, the inside midfielder is a presence that is hard to miss, and he certainly would've caught the umpires eyes with his hard contested ball winning and clearance work.
OLLIE WINES
Midfield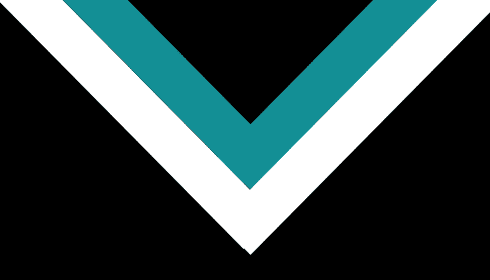 Port Adelaide

2021 SEASON AVG

32.4
Disposals

4.4
Tackles

5.8
Clearances
Don't be fooled by the Brownlow predictor, the Port superstar will poll well, as they've won a lot of games, and only Travis Boak will notable in stealing votes.
With games against Carlton and the Western Bulldogs, Wines will need to be at his brutal best in order to obtain the votes needed to win the Brownlow.
A definitive dark horse and one to watch on Brownlow night.
Final verdict
The Brownlow is Bont's to lose after such an impressive season. He's the favourite and deservedly so.
Look for Wines and Oliver to be hot in the Bont's heels as they look to steal Charlie from the Bont.
If you're after a couple of dark horses then don't count out Steele and Petracca given the hot form that they're in.
At the end of the day, it will come down to the last couple of rounds to settle who will take Charlie home in what should be one of the closest, high-scoring Brownlow counts to date come the Monday before the Grand Final.